There have been any number of rumors of a wingless road-oriented touring package for the 911 GT3 known as "X90" over the last few weeks. We even ran our own renderings of just such a car earlier this week. While as of yet unconfirmed, specific details such as the aforementioned sans wing status and even corduroy seats suggest there's more to the rumor than wishful thinking. Then, when photos like the one you see here surface, it begins to cement our expectations even further.
The image, found via Road & Track and shot by Rennteam moderator Lars 997 (aka @lr356 on Instagram). The shot is one of several posted by Lars on his Instagram account, and it shows what looks like a Stuttgart plated GT3 with the aforementioned lack of decklid spoiler, instead replaced by the standard mechanical spoiler of a 911 coupé.
Other details seem to underline the GT3 assocation. Center lock wheels, wider bodywork and center-mounted exhaust tips from the GT3 are all found on this car.
Thus far, rumors of the Touring Pack "X90" have suggested it will be manual only… perhaps to 911 R owners' lament. Interestingly, Lars paid attention to the car as he drove near it in traffic and snapped a few pics. He said the audible sound and speed of downshifts suggested this particular car that appears to be a preproduction development car had a PDK transmission.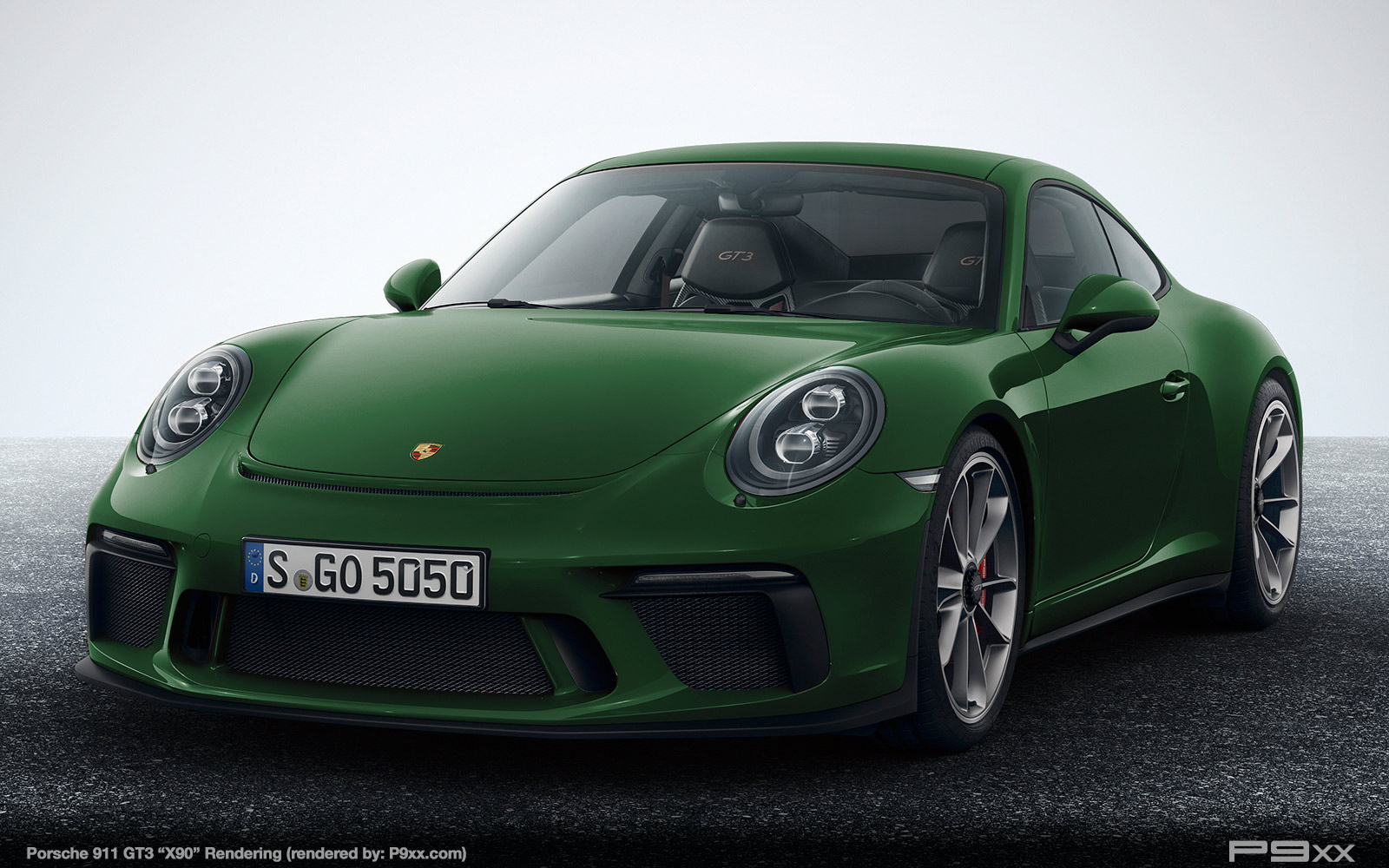 Another interesting fact discovered by Road & Track was more commentary posted to the comments of noted Porsche Instagrammer @PTSRS who also posted a version of the photo you see at the top of this story. A commenter on that photo claims that he's got a deposit on this very car, and claims his order deposit receipt lists the car as a "911 Sport Classic".
For those keeping score, the original 911 Sport classic was a similarly kitted 911 run near the end of 997.2 production. It was one of the first modern cars to adopt retro touches such as Fuchs wheels, houndstooth interior and a ducktail spoiler. Porsche only built 250 of these, which is only about ¼ the number of 911 R examples built.
We don't want to read too much into the words of an Instagram commenter, but if use of the Sport Classic nomenclature holds, then so could the limited numbers. No doubt there are more would-be 911 customers aspiring to own one of these cars and are hoping it is as common as a Touring Package for the GT3… and likely nearly every 911 R owner (or at least speculator) hoping it's an even more limited edition.