You're not fooling anyone with those exhaust tips Porsche engineers. Our spy photographers caught this test mule of Porsche's all-electric Taycan Sport Turismo wagon body style out and about.
With the Taycan sedan now already released, and a cross-Sport Turismo version already shown in concept car form, the idea of a Sport Turismo version of the Zuffenhausen's electric car is a foregone conclusion. Even still, seeing it out and about in test mule form doesn't disappoint.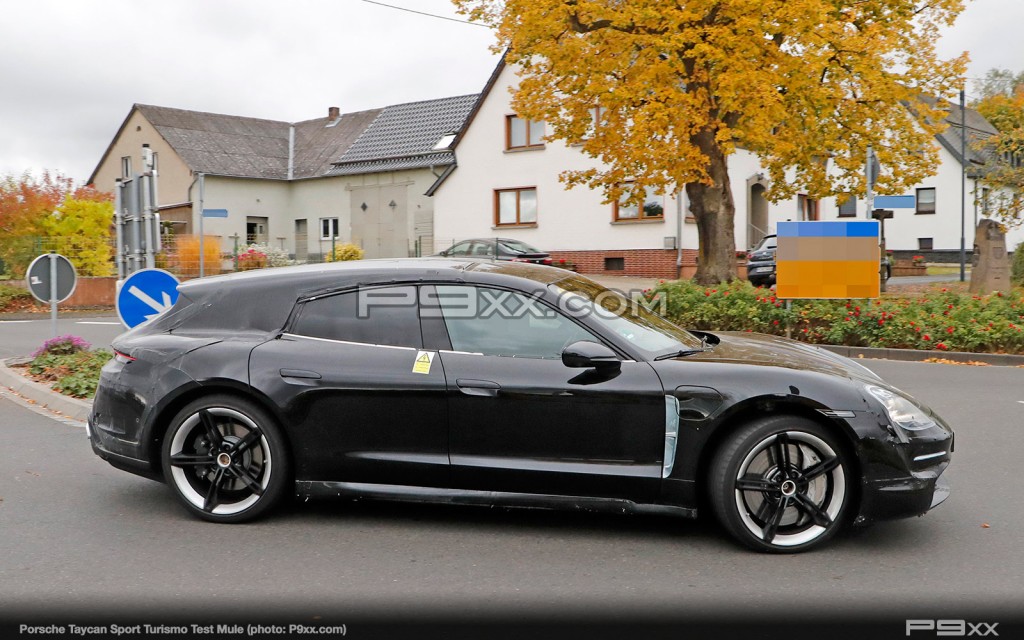 The idea is pretty simple here. It may be called "Sport Turismo", but that's basically Porsche-speak for station wagon as we've seen with Panamera. And, while wood-panel station wagons of yore weren't exactly the sexiest things ever offered, more modern additions to the car market like he Panamera Sport Turismo also help put the body style in perspective – a low center of gravity re-think to the uber popular SUV/crossover body style.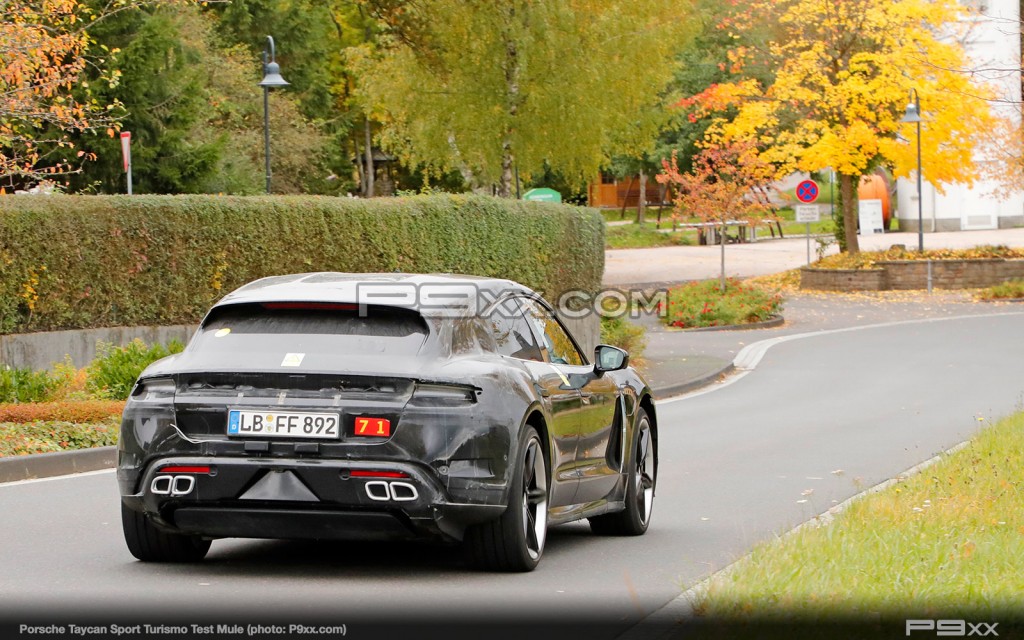 Taycan rolls on the Volkswagen Group's Porsche-developed sport-luxury minded J1 architecture. That'll also underpin the upcoming Audi e-tron GT when it comes out, and it's rumored to also underpin the Bentley EXP 100 GT concept car… and likely forthcoming Bentley EV offering(s).
Expect likely exact same drivetrain / power / range offerings as the Taycan sedan. Thus far that means the questionably named Turbo S and the more aptly named 4S. Power and prices range accordingly.