With the 992-generation 911 in the midst of hitting market, you might expect the 982 version of the 718 is about to drop. You'd be wrong… at least in as much as the 981.2 still has some life left in it. As longtime Porschephiles know, the last versions of any given platform usually are the sweetest, and it would seem the 981.2 isn't quite ready to call it quits.
Our spy photographer sources caught this mule running laps on a at the Nürburgring Nordschleife, and it's quite obviously not your average 718 Cayman GT4. Instead, it's got some cues we've seen before on the hottest of 911s, including NACA ducts for brake cooling on the front hood, an RS-worthy rear wing, and even lightweight side windows with louvers.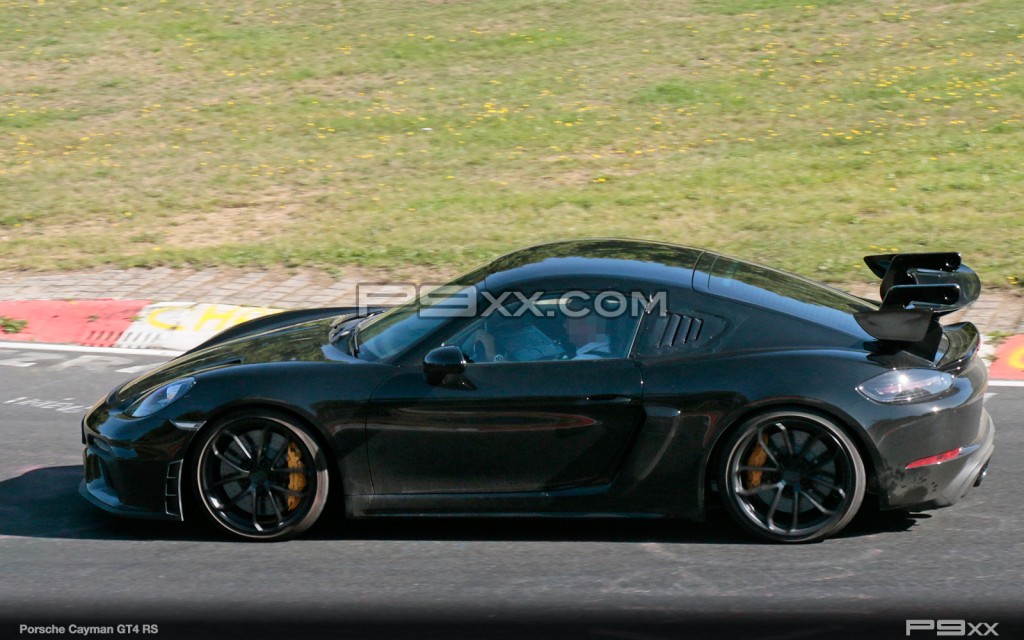 This car is expected to make use of the same 4.0-liter flat six that's in the Cayman GT4, but pushing more power… maybe 450 hp. Could it also have the independent throttle bodies of the 991.2 Speedster that are also planned for the 992 GT3? We don't know, but we can hope.
As for transmission, Porsche tends to put PDK in anything with an RS moniker.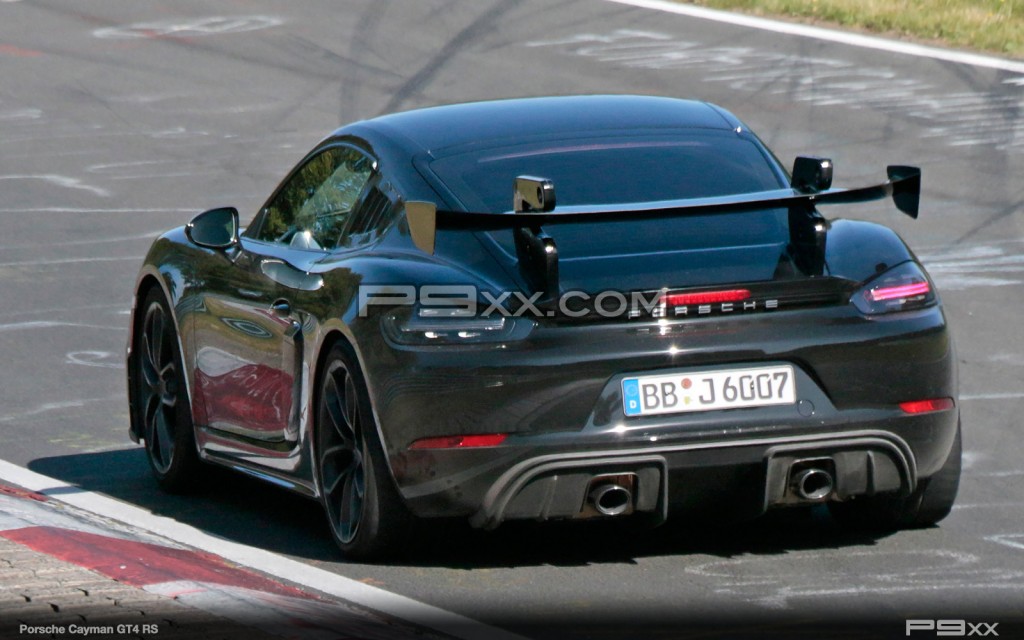 For the longest time, the Cayman has had to ride shotgun to the 911, with Porsche seemingly reluctant to make the 911's mid-engine baby brother the faster car. What you see here may signal a new era, where each of these models gets its own fair shot.