Alright, we're officially intrigued. While we've not had a chance to investigate any further just yet, a video from the Robotpig channel on YouTube has come across our desk that claims to be footage of engineers testing the upcoming 4-valve flat-six engine being developed between Singer Vehicle Design and Williams Advanced Engineering.
Singer released CGI images and technical details of the engine ergo piece of art last August and just ahead of Monterey Car Week. They promised more information would follow, though an actual finished car featuring the engine hasn't yet been introduced that we're aware of.
Yesterday this short video clip popped up on one of the many 911 groups we monitor on Facebook. It is, according to the description, footage of likely Williams Advanced Engineering staff putting a 911 through some shakedown testing of the from-scratch Williams/Singer flat six.
What we can tell for sure is that it's a 964-based car, as is the second car next to which it parks later in the clip. It sounds amazing, though that's no proof of anything. Stronger evidence that it is quite possibly the Singer/Williams collabo in testing are the telltale air intakes located in the rear quarter windows. We can make those out when the car makes its pass and the lighting hits the car just right.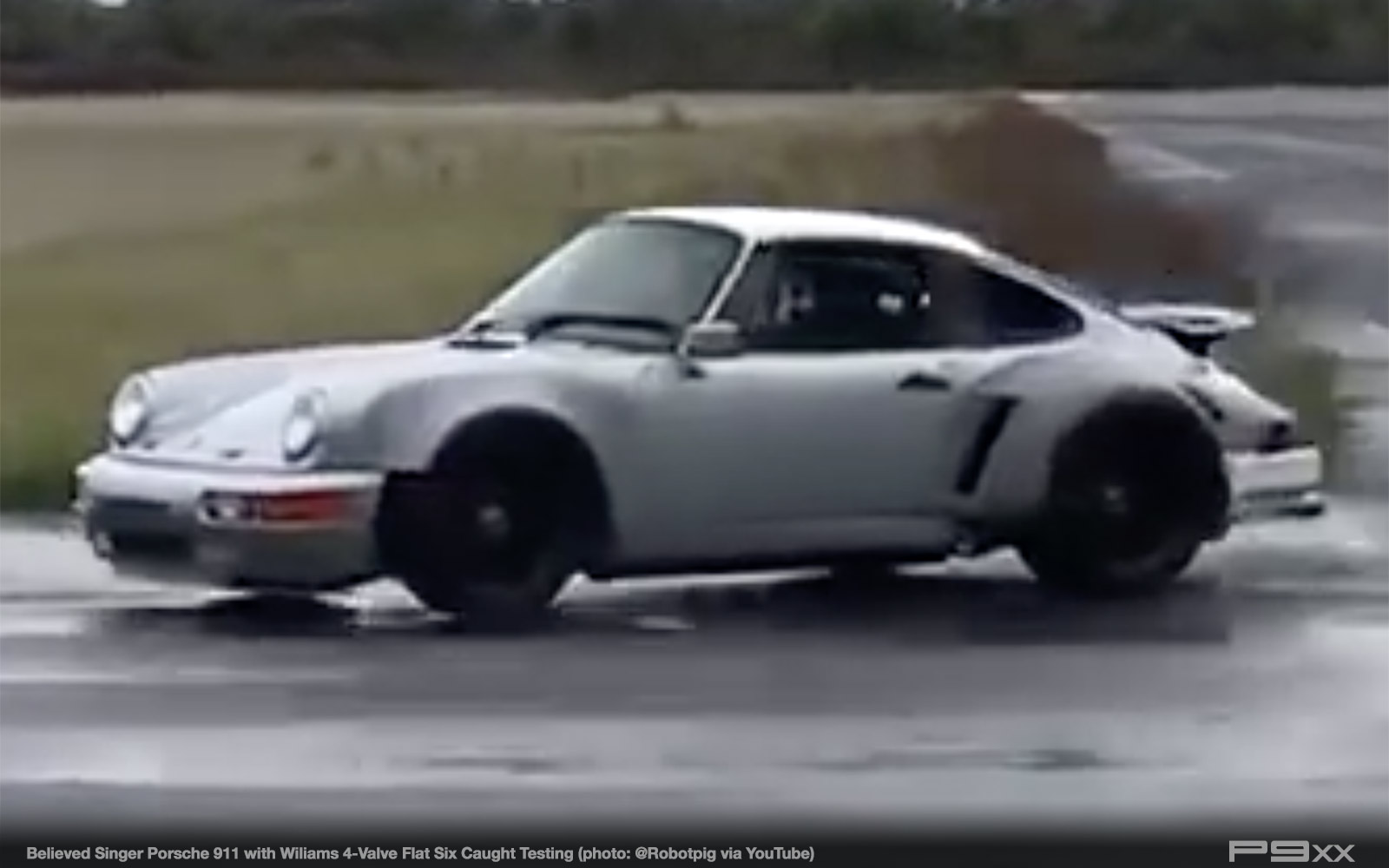 If it is the Singer/Williams team, then it's interesting to wonder just what of this car will transfer over to the production version. Obviously, these cars still wear their 964 bodywork. Yes, every Singer is based on a 964, but they all get a gluttonously thorough back-dated and upgraded visual transformation. Given that, only a few details really stand out as possibly making the cut. We can see some venting fore and aft the rear wheels that are neither 964 nor existing Singer details. What looks like center lock wheels, possibly of 917 design, are also interesting for the same reason.
So what do you think? Is it Singer in testing? Do you have more information? Drop us a note, as we'd love to provide more information as it becomes available.