It's not every day you spot a 911 GT2 RS, much less a Paint to Sample green one on an air freight platform… but that's exactly what happened to our friend Matt M, who was kind enough to shoot some photos of what he saw.
Spying a new 911 GT2 RS isn't exactly common or even really all that possible in America just yet. Sure, the 911 variant made its American debut at The Quail last summer during Monterey Car Week, and it was at the Los Angeles Auto Show. Even still, we're not at the delivery stage yet, so seeing one was an oddity.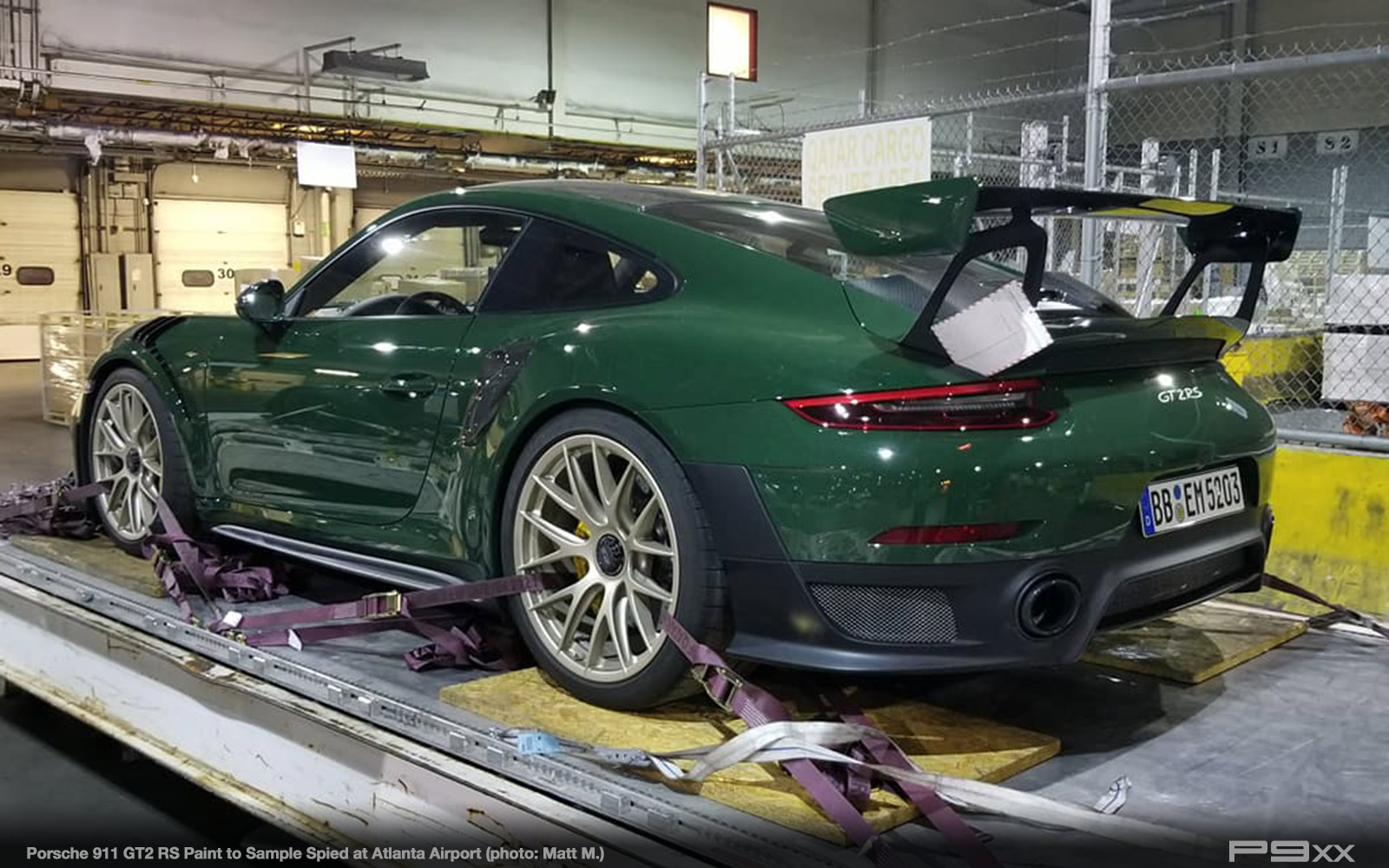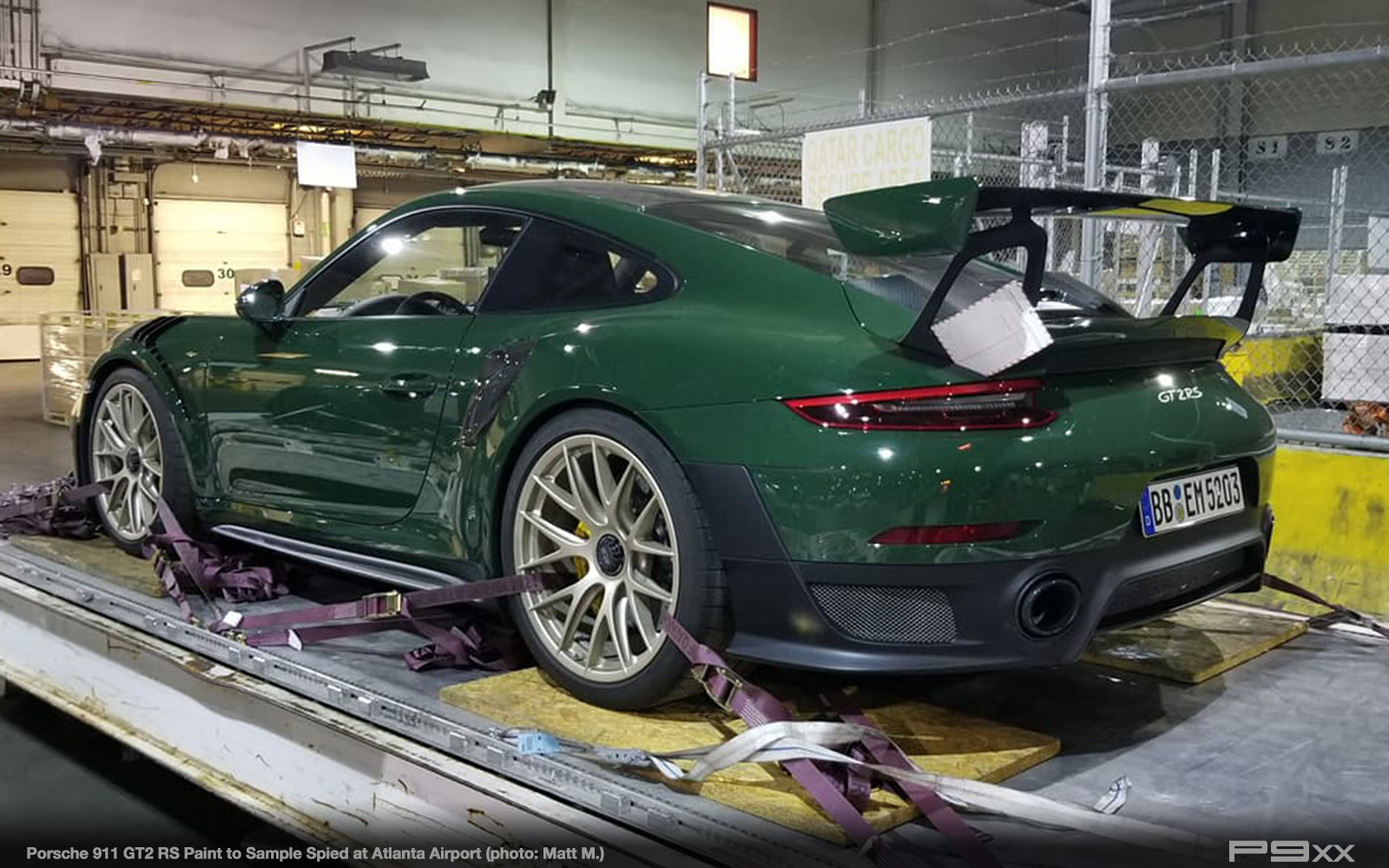 To our eye, not having seen it in person, the car itself appears to be paint to sample in Irish Green. It was a popular take on the British Racing Green of yore, heavily used in the long hood era and most recently and notably used on the 1 millionth 911 produced.
The car seen here wears German license plates with "BB" designating it from Böblingen, which is an area around Stuttgart. While many factory cars tend to wear the "S" for Stuttgart, BB is another registration that often indicates a Weissach test car. Over the years, we've seen a lot of special Porsches with the BB designation, and specifically paint to sample special builds from the factory.
All that said, this car is far from Böblingen. It's sitting at the Atlanta airport in the freight area, meaning it was likely just flown across the Atlantic. That it's also sitting just miles up the road from Porsche Cars North America likely isn't that much of a surprise.
Beyond that, we know nothing else about this specific car. From first impression, the GT2 RS' platinum accents pair very nicely with the believed Irish Green paint.