The latest tailored creation from Singer Vehicle Design takes on a decidedly more motorsport-inspired appearance. Bold blue and white are the hues, and the net effect is anything but somber for The Bridgehampton Car.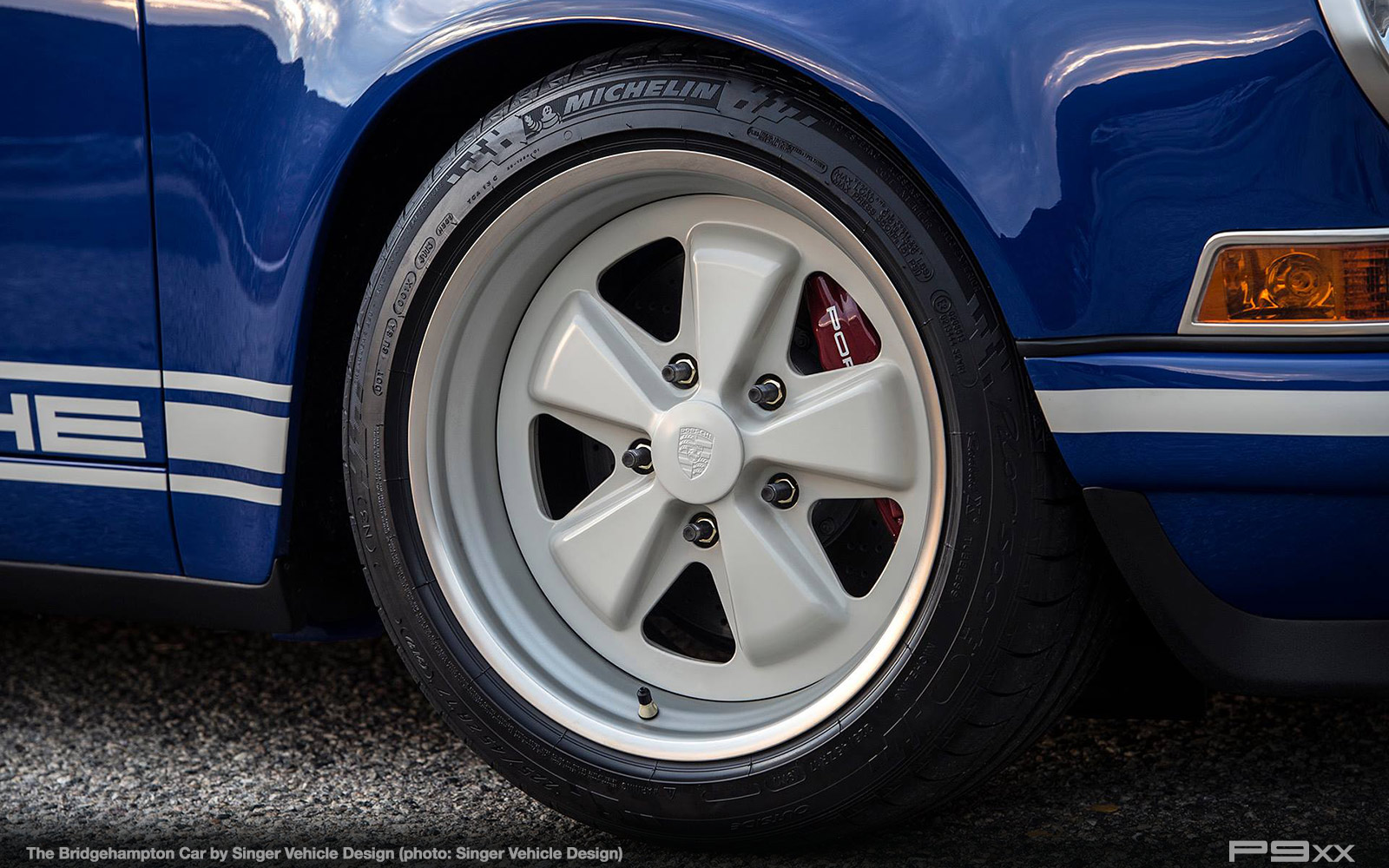 When we talk about these tailored "back date" 911s reimagined by Singer, we tend to talk about a formula. Consistency paired with an objectively unparalleled attention for detail means that a Singer caught in the wild is immediately identified as such to most any car enthusiast… much less a well-informed Porschephile.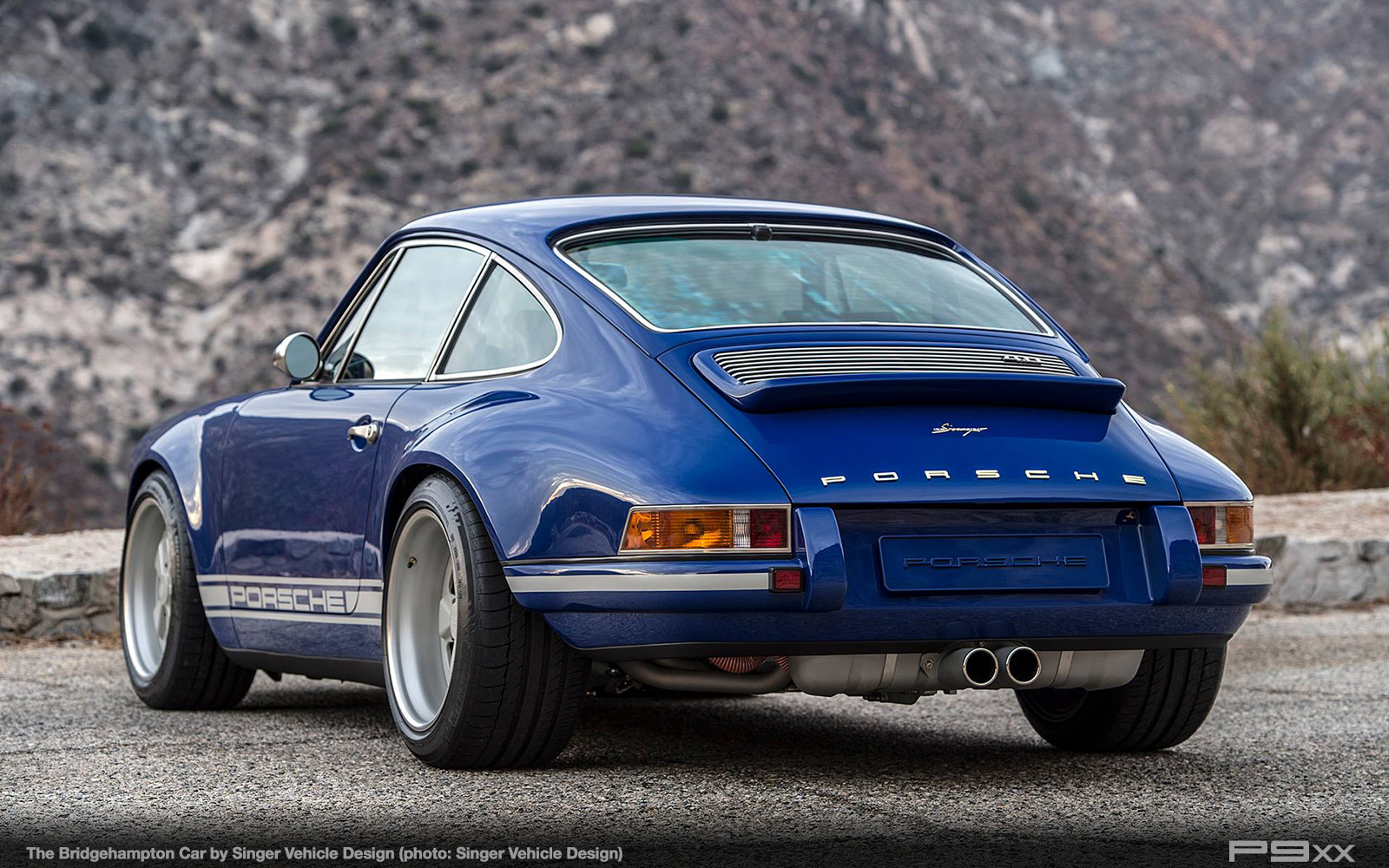 Not surprisingly, Bridgehampton follows the formula. Those same signature sculpted wider fenders, the plus-sized Fuchs design alloys, the LMP sourced headlights and jeweled support light structures, and those window-mounted rearview mirrors. They're all part of the cues that make up the Singer DNA.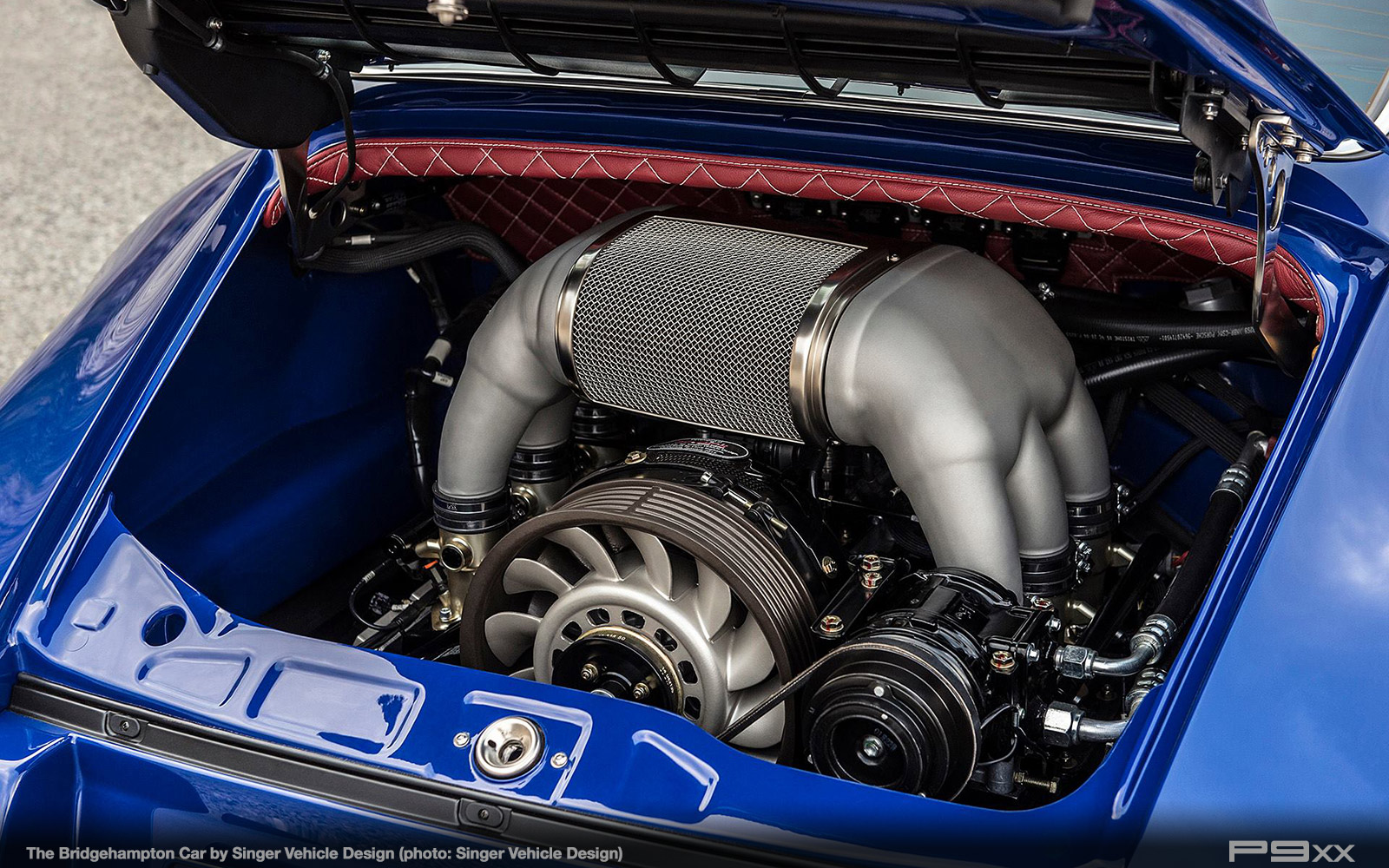 That's not to say the Bridgehampton car doesn't take on some of its own unique qualities that make it stand out in its own way. These changes are few, but they're just enough to make it stand out from most of the Singer builds that have come before it.
For starters, there are the iconic Porsche stripes and script graphics. More times than not these tend to mutedly accent the exterior color of the car, or contrast entirely with a new and different color. Here, both are solid white, popping boldly from the intense medium blue paint. The white continues on a set of Fuchs-design alloys with fully painted faces.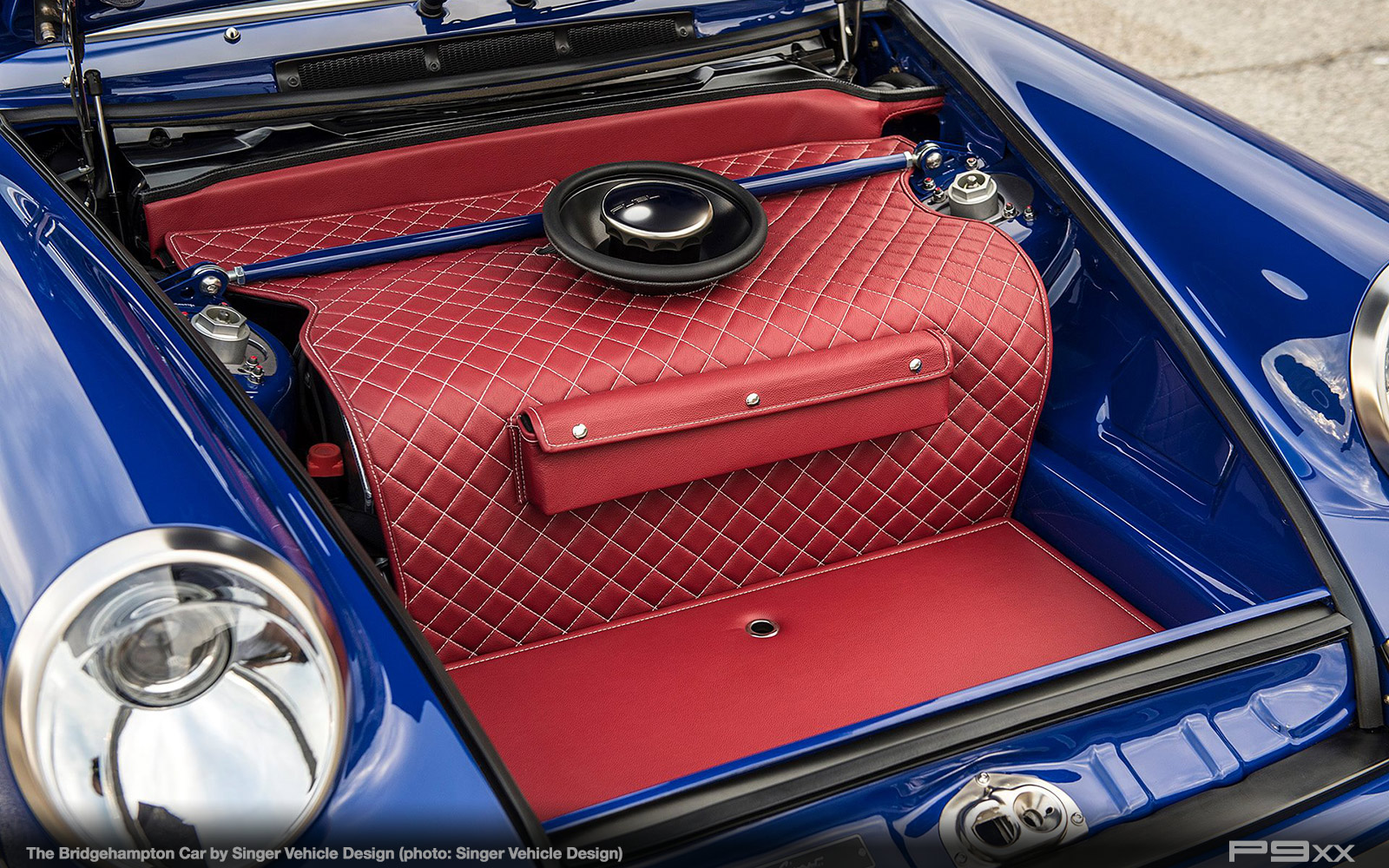 The signature Singer satin nickel elements are also slightly changed here. While the silvery look adorns the vents on the pop-up rear spoiler, the framework on the windows and the Porsche script badging on the engine cover, it's also replaced by bodywork color matched elements such as the bumperettes.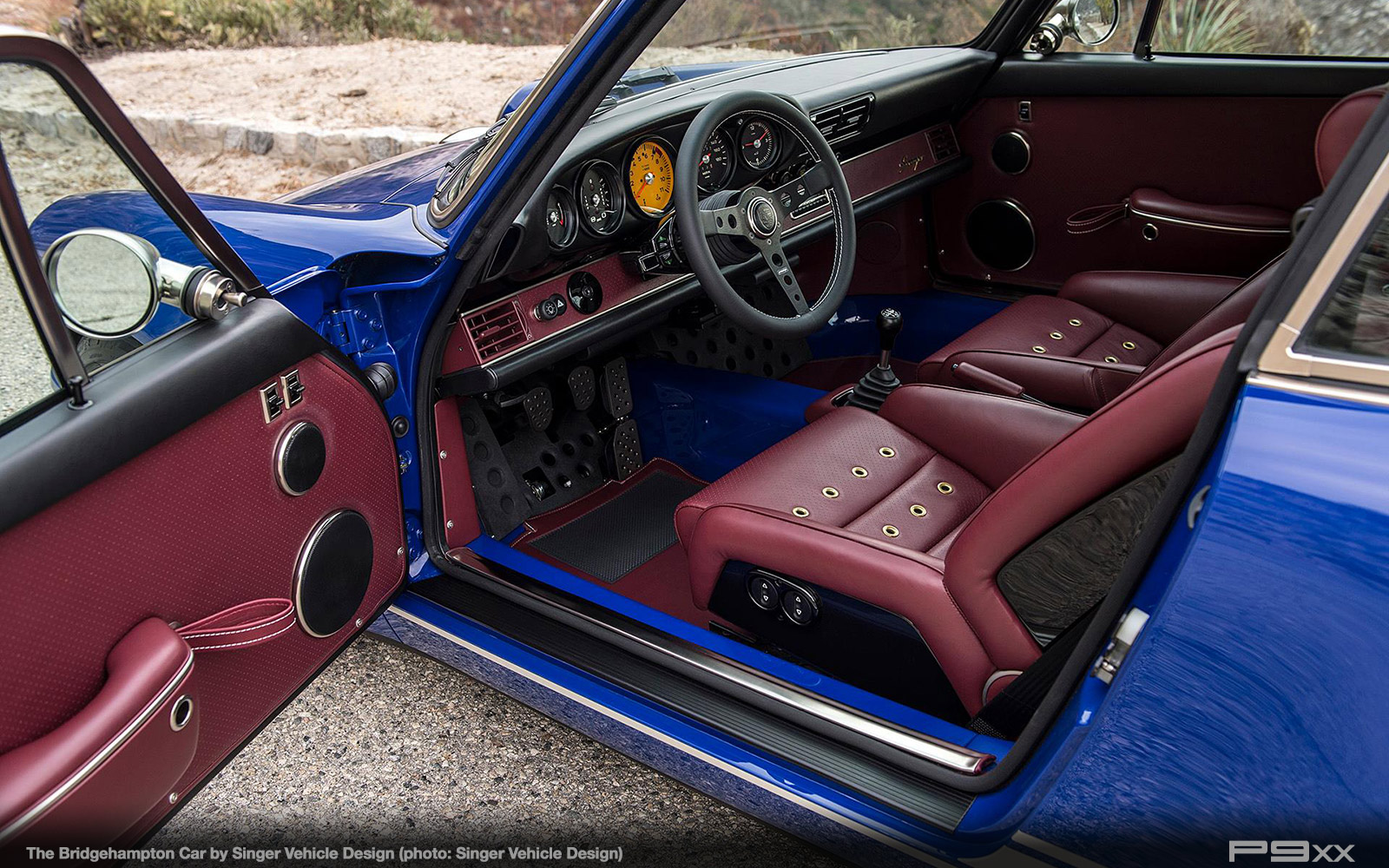 The cockpit of Bridgehampton is an interesting contrast with the bold blue exterior color. A dark burgundy leather skips the usual Singer woven elements in favor of solid panels. Another interesting change is the skipping of the usually orange tachometer for a more bold yellow gold.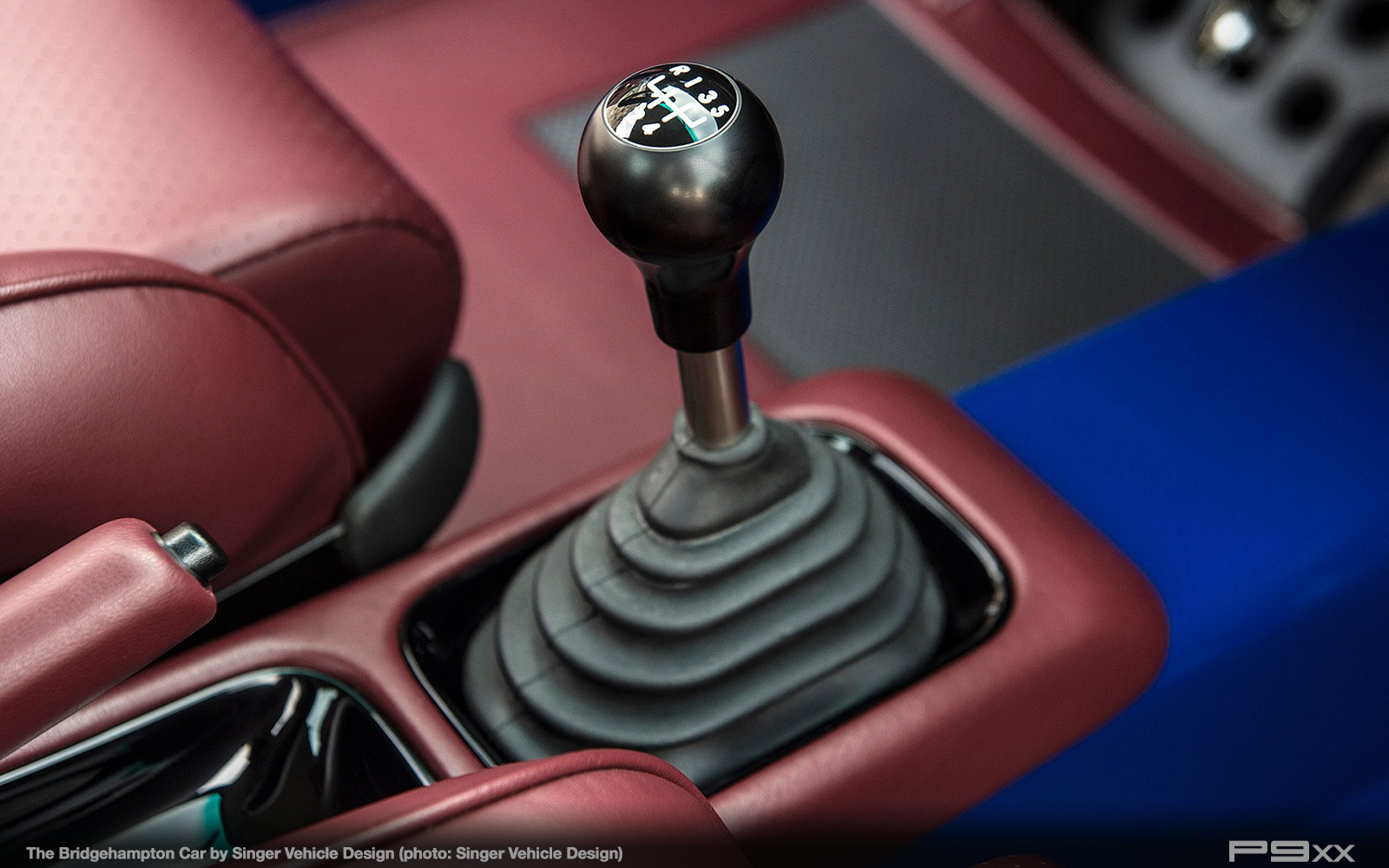 The net appearance, at least to our discerning eye, is a fresh take on the iconic Singer formula. It's got a motorsport vibe that is more intense than most of the other Singer cars we've seen. It is, as always, most tasteful.
Check out more details on Fiona at the Singer website HERE. See more photos below.
Photo Gallery