West Coast Customs' CEO Ryan Friedlinghaus recently swung by Jay Leno's Garage for a full feature on the "Justin Bieber Porsche 356 Build" that made big headlines months ago after photos of the car made their rounds on social media. For those who don't know, that car was built as a 356 replica on a 987 chassis, but not much has been known about the car beyond that. Now, Leno's got an exclusive on the car in a video published today on YouTube, and we have to say we learned some interesting details by watching it.
Here's a rundown of what we learned, or watch the video now embedded in our P9xx Channel video feed HERE.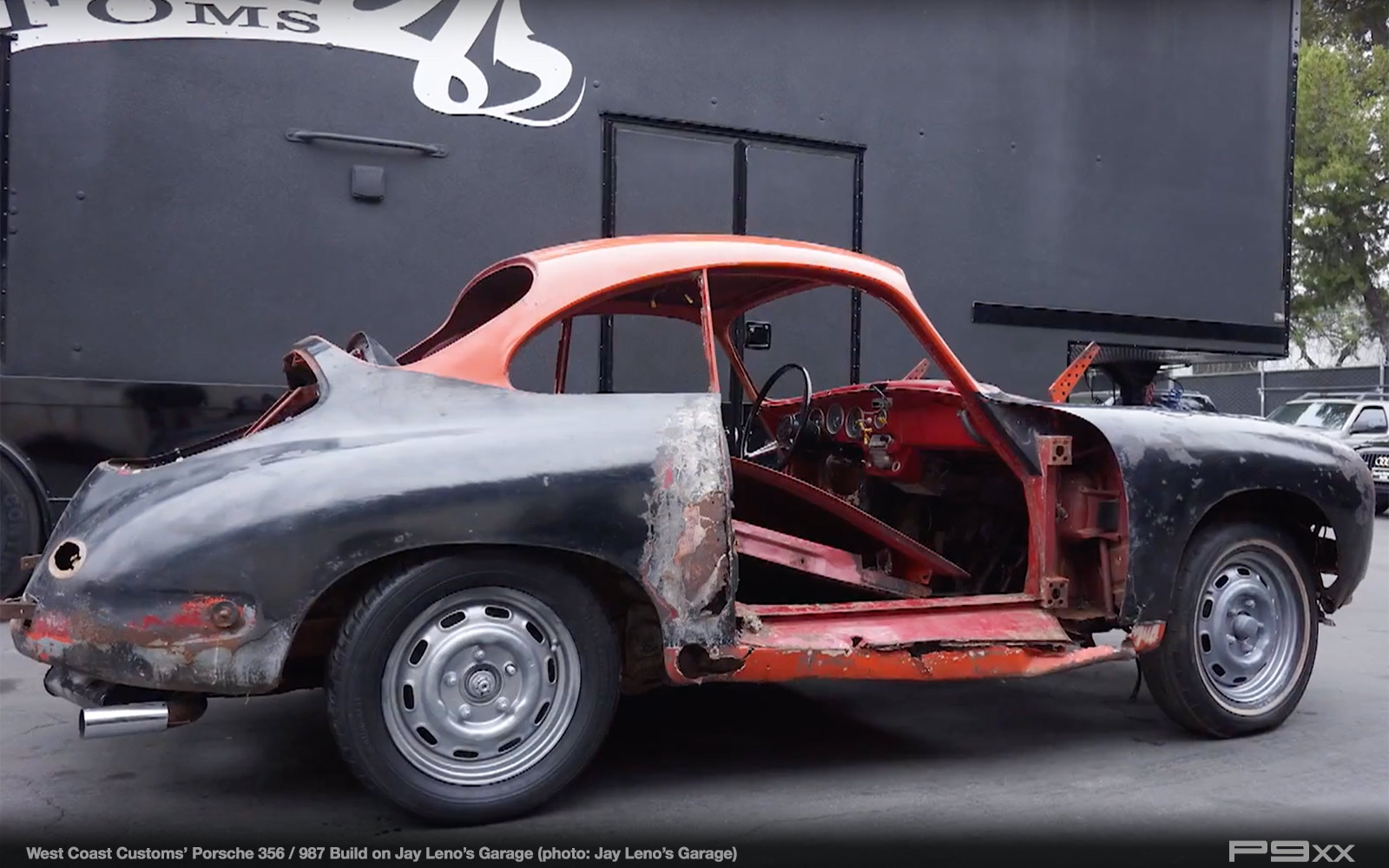 1. A Porsche 356 was harmed in the making of this build. It looks like it was a 356C coupe. This build was never simply a replica in the traditional sense, but even had it been built simply from reproduction panels from Stoddard as we know it was, an original 356 donor was also used in the construction. Photos are shared in the video, and the car appears so far beyond that only the most ardent might try to save it. How much you may choose or not choose to lament the passing of that car is on you, but it looked pretty far gone to our eye.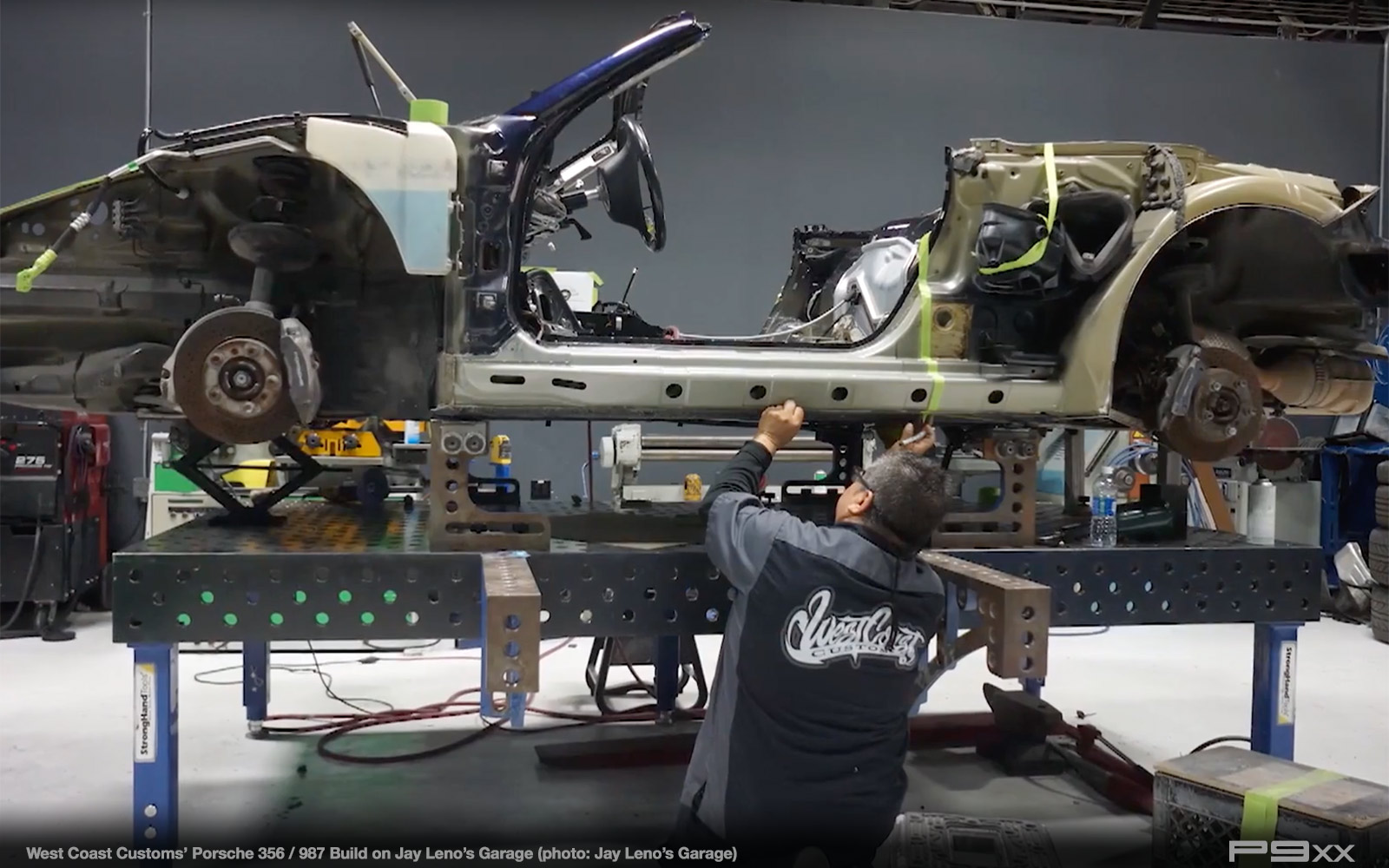 2. It's based on a 987. Given the Speedster with removable hardtop configuration, we'd have figured Boxster. While it's still possible it **could** have been a Boxster, Leno quizzes Friedlinghaus early on whether it was a Cayman and then continues to call it that throughout the rest of the video.
Granted, it was still likely a Boxster. The exchange above isn't exactly conclusive and the West Coast Customs CEO may not have wanted to correct Jay, but the comparison diagrams seen on the wall in the background of photos shown later in the video depict a Boxster. Later photos during the build suggest the chassis being modified is that of the open-top.
Jay also alludes to it being a 2008/2009 Cayman later in the video. This means it was a 987 and not 986 or 987.5. That it's not the latter is a shame, because it's an automatic so a 987.5 would have meant it had the dual clutch PDK and more powerful direct injection engine.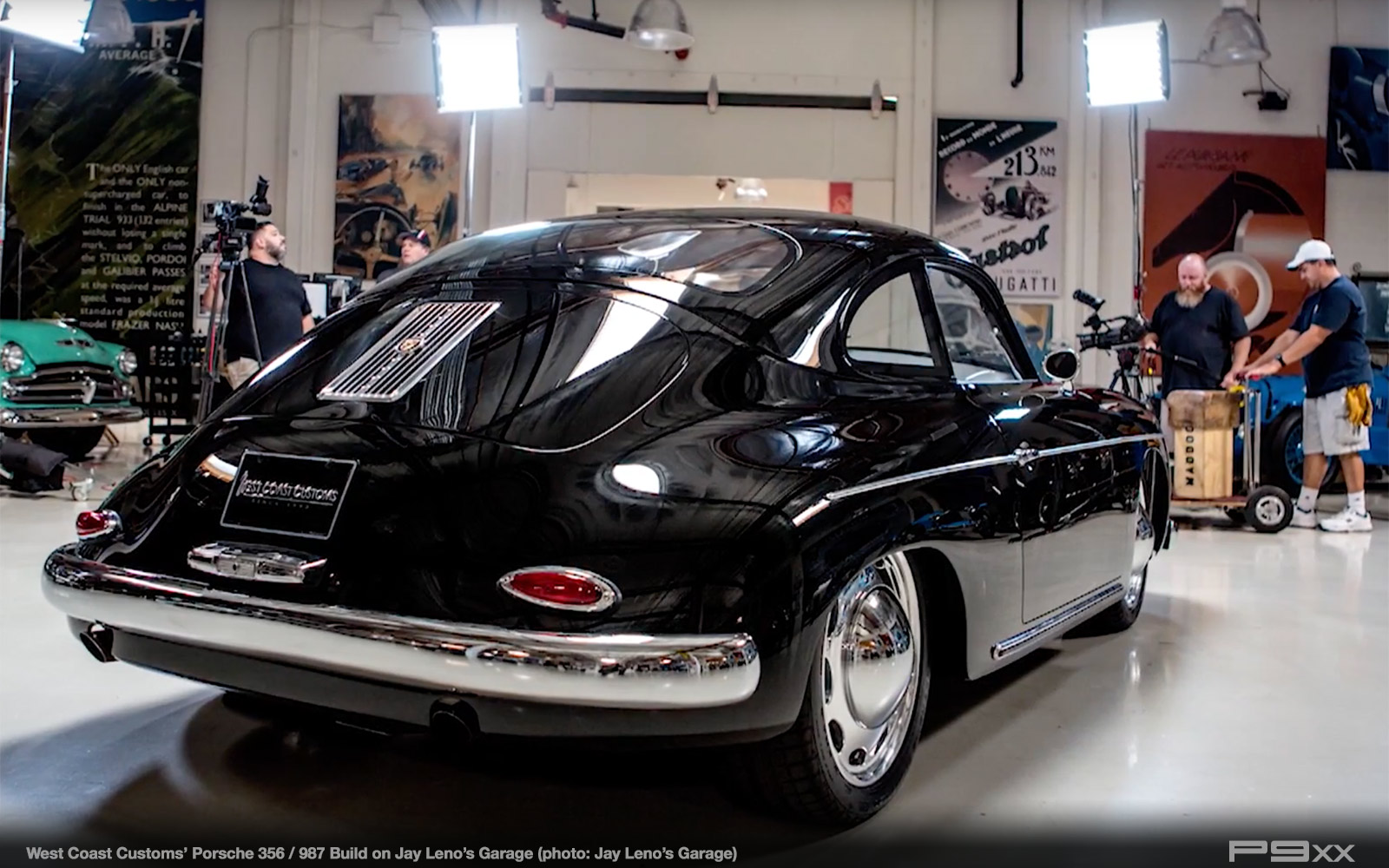 3. Everything was done in metal, including body, bumpers, etc. Again, we're talking about a car that is occasionally called a "replica" in a loose sense, and so it bears emphasizing steel here. West Coast Customs used the donor car, the reproduction panels, 356 bumpers, etc. to construct this particular car. In other words, it's not fiberglass as is considerably more common in the replica world.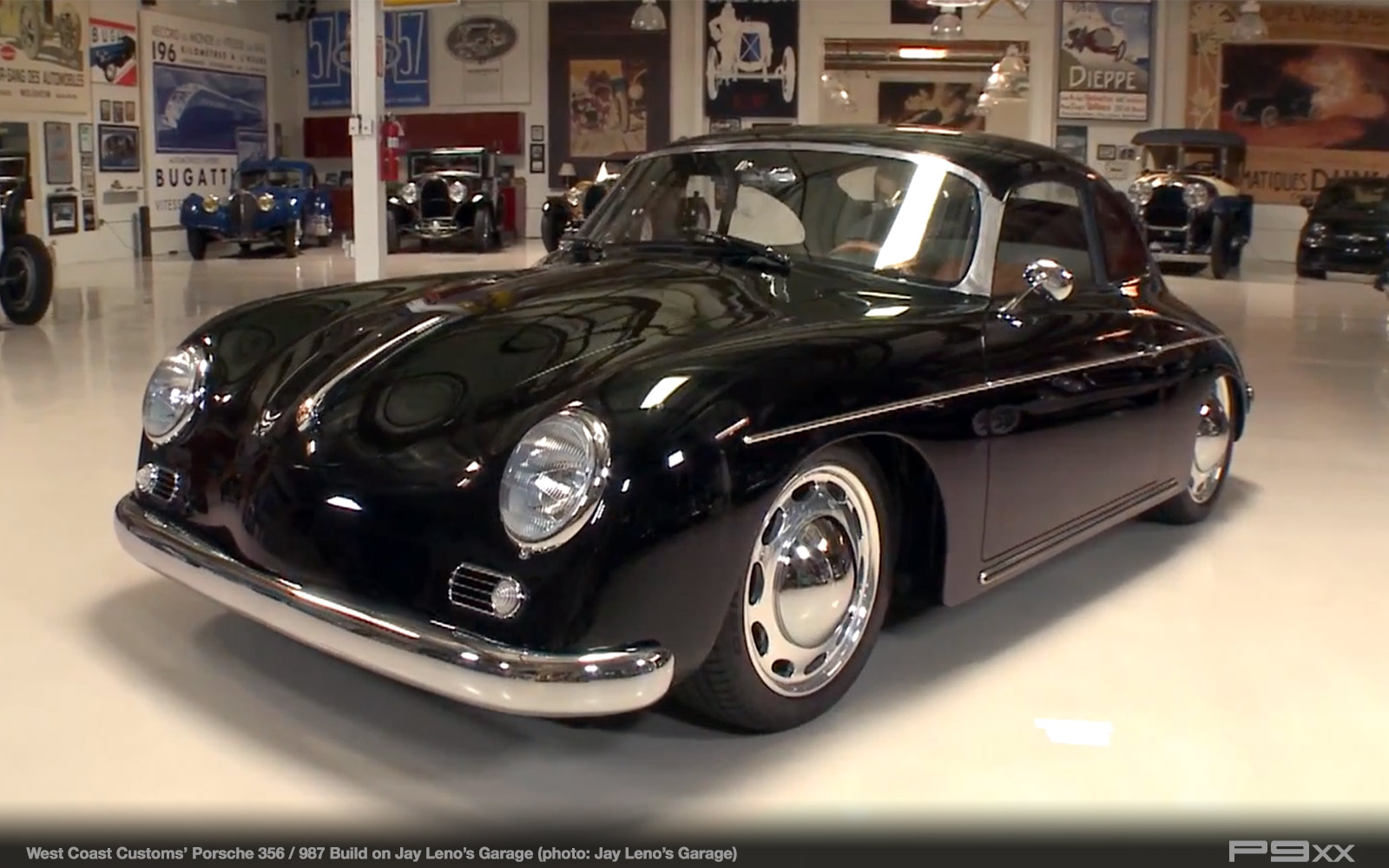 4. The main change is the width. According to Friedlinghaus, the length of the wheelbase wasn't too far off. However, the body had to be considerably widened in order to cover the Cayman's track. To that end, Leno added one of his usual somewhat funny somewhat uncomfortable quips, "It's still good looking. It's like your old girlfriend from high school… a little wider, a little bigger, but still looks good."
Look close at some of the design details and you'll see where the 987's larger size is most evident. What is probably an original frunklid cover from the 356 looks exceedingly narrow between the two headlights. At the sill, that black rubber trim extends past the door just a bit far, while the taper of the back seems to go on forever in Citroen fashion when viewed from certain front three quarter angles. Even still, the car is notably much more attractive than we expected it to be from the angles where we expected it to be at its worst as a result of the size differences.
Whether or not other dimensional changes were made isn't exactly specified. Even still, there are any number of shots that appear to show them making serious structural cuts ahead of the firewall. They never do quite explain what's being done there, but it sure does look like they're shortening the wheelbase.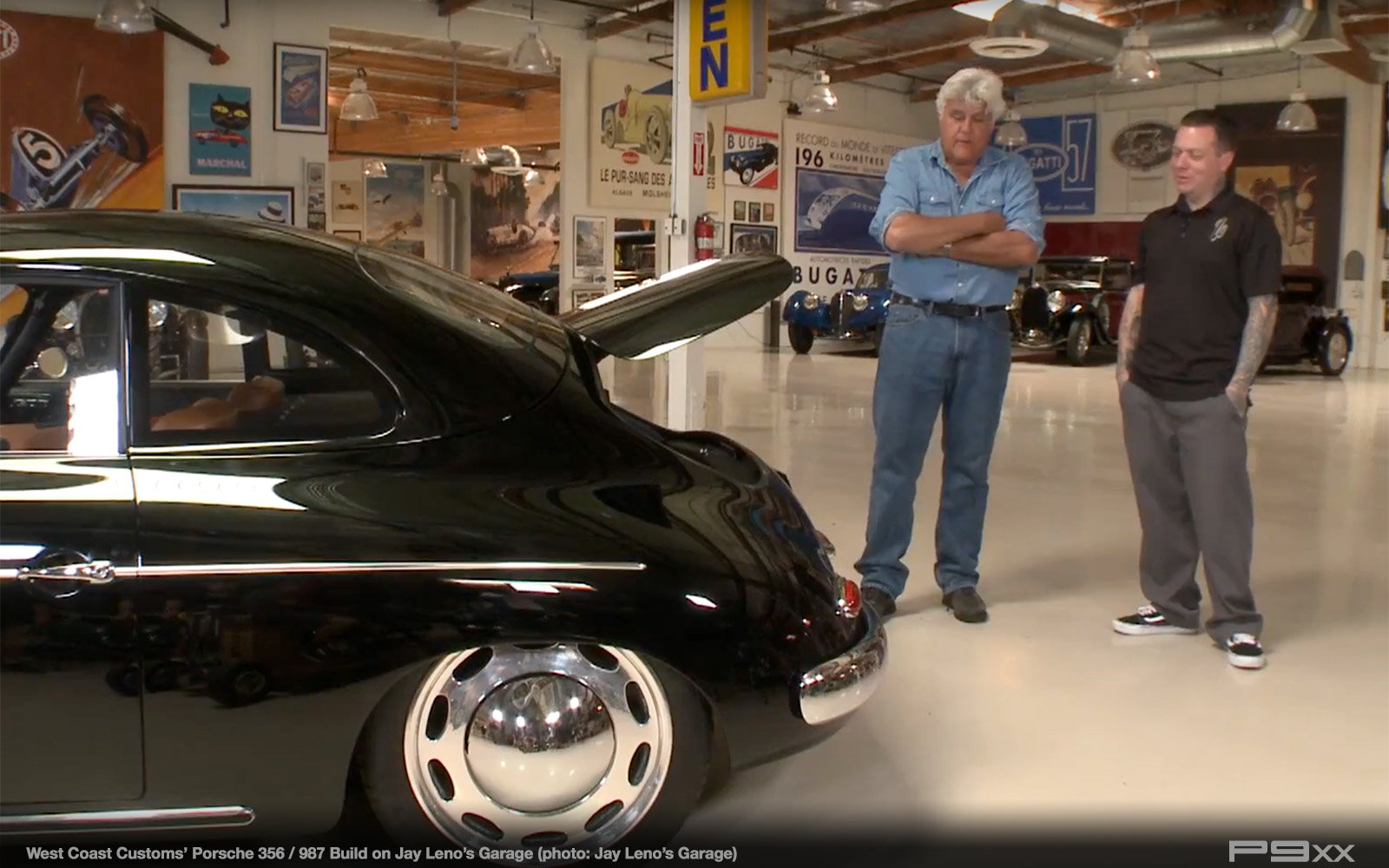 5. It's got a frunk and a trunk. This is a 987 after all, and that's got storage at both ends. So does this 356 creation, interestingly with only trunk access via what would have been the engine compartment on the 356. The custom-made single vent of an earlier 356A is apparently for decoration only.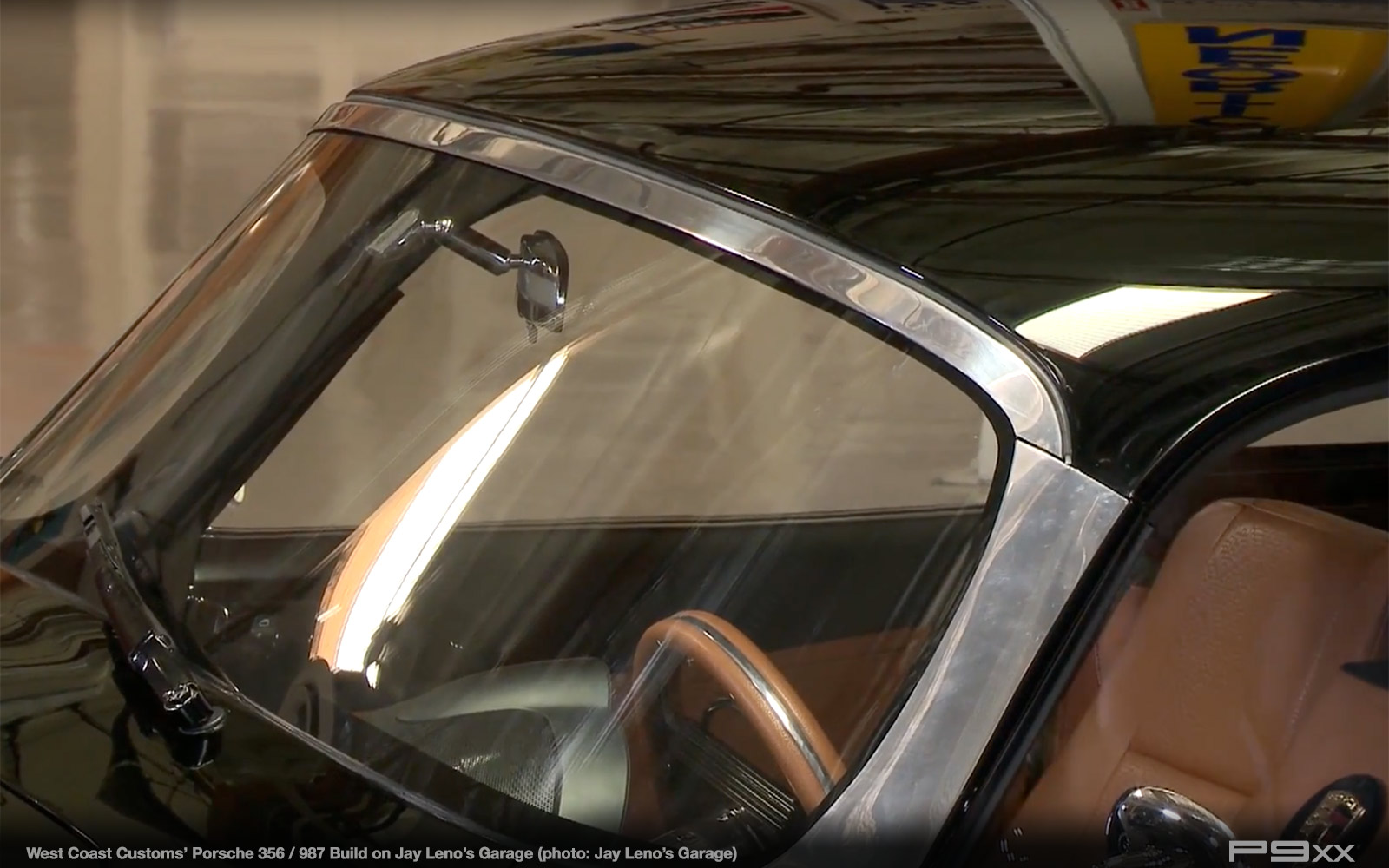 6. Details of the build proved tricky. We wish they'd have focused more on facts like the need for a custom windshield and rear window glass, or mounting the radiators above the front wheels… and what must have been countless more challenges that theWest Coast Customs team "learned" as they built the car. Many are alluded to in the video, but we suspect a more in-depth analysis would be very interesting.
7. The wheels were custom-made for this build. They're 17s, which helps them clear the modern brakes of the 987. Better for the overall design though, they mimic the original 356 steelie with moon hubcap design that help make the entire experiment not just more handsome, but so much more convincing.
7. Building the next one would be a lot "easier". Does this mean West Coast Customs will be joining Starke in the backdating Boxsters to 356s replica game? That's unclear, but we suspect another client with another capable checkbook could talk them into it.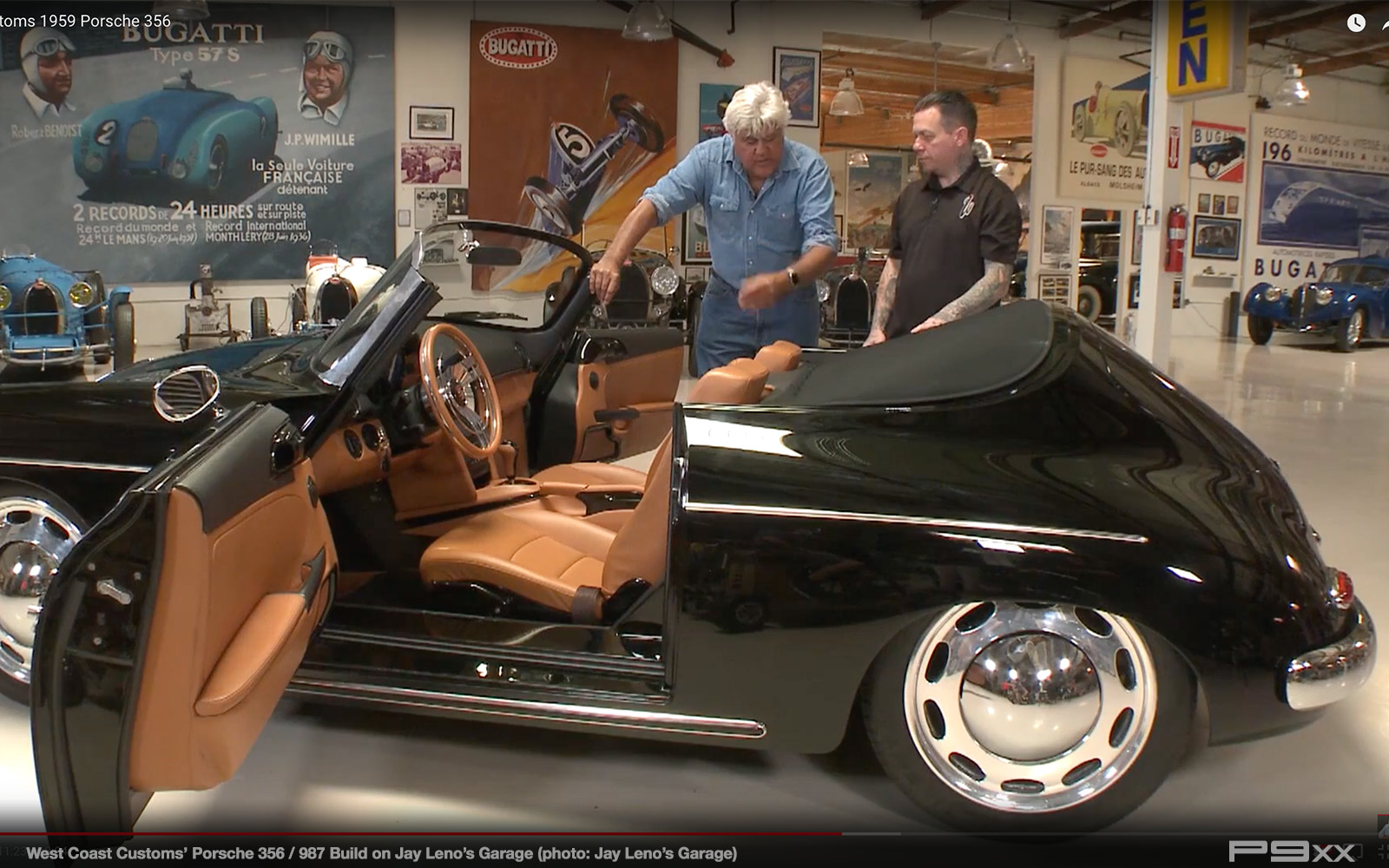 8. It looks better as a coupe according to Jay, and we'd agree. The customer wanted a hard top for when it rained, something he could still drive. He does live in California though, so he also wanted a Speedster. There's a canvas piece that covers the space at the rear for when the top is removed, but there is no folding soft top.
9. Justin Bieber is apparently not the father. From the outset, this car has been tied to Justin Bieber. Given neither West Coast Customs nor Justin Bieber themselves ever confirmed it, that fact remains ambiguous. Friedlinghaus only ever refers to the checkbook holder behind the car as his "client", but he does share some key details that are inconsistent with Bieber. For starters, the client apparently has two kids and has thus come to the decision to sell the car. Though Biebs has had rumored pregnancy scares and even Instagrammed a photo of himself holding what looks like a photoshopped baby (thanks Google), we're pretty sure he doesn't have kids.
Apparently, the client is also married. He has a house in Santa Barbara. He's also taller, supposedly the impetus for cutting the floor out and extending the peddle box, though that may have also been required if the chassis was shortened and the seats moved forward.
Given the polarizing nature of Justin Bieber, the lack of celebrity association (or at least that particular celebrity) may not be a bad thing. Bieber's not exactly known for traditionally tasteful vehicles, and his association could have been off-putting to some anyway, so perhaps his apparent lack of tie to this particular project is for the best.
UPDATE: We've determined the car was commissioned by Bieber's manager and record label owner Scooter Braun.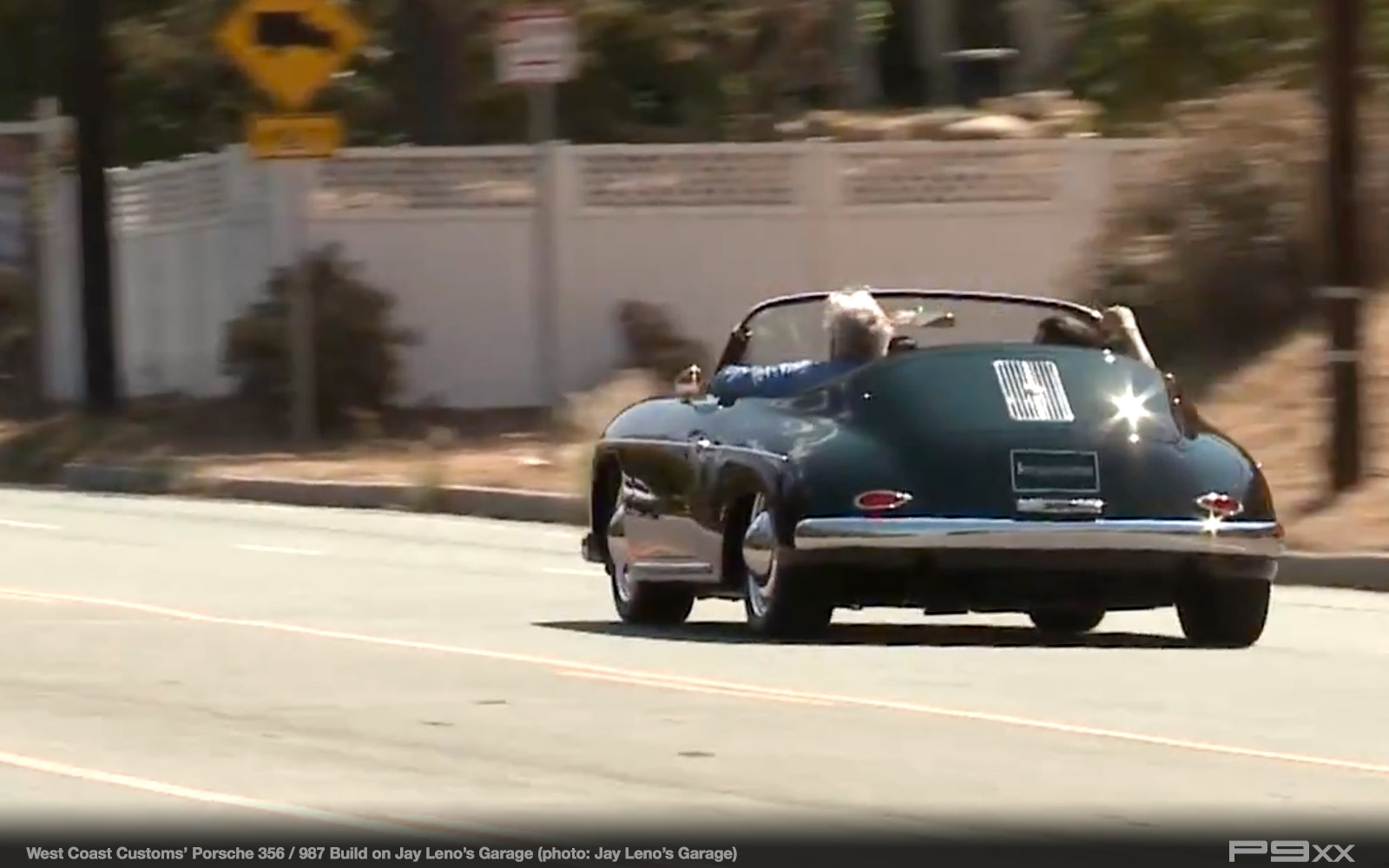 10. It's for sale. As mentioned, the client who had it built has decided to move on. Likely that's one of the main reasons West Coast Customs was permitted to bring the car over to Jay Leno's Big Dog Garage for the making of the video feature. All the better for us, particularly those of us who have been so curious about this car. More information can be garnered from a special email address created for inquiries on this subject. Contact them at 356@westcoastcustoms.com.
SEE FULL P9xx PHOTO GALLERY FOR THIS 356 HERE.