What can we say, we're suckers for the high-detail formula builds that take the classic 911 to the highest levels of material detail. A favorite amongst the firms perfecting this art is Gunther Werks, and their latest is the "Greenwich Commission".
For those not keeping track, Gunther Werks was birthed by Peter Nam, the same guy who also runs Vorsteiner wheels. Their mission was to build the ultimate in analog Porsches, and in as much their focus is the 993.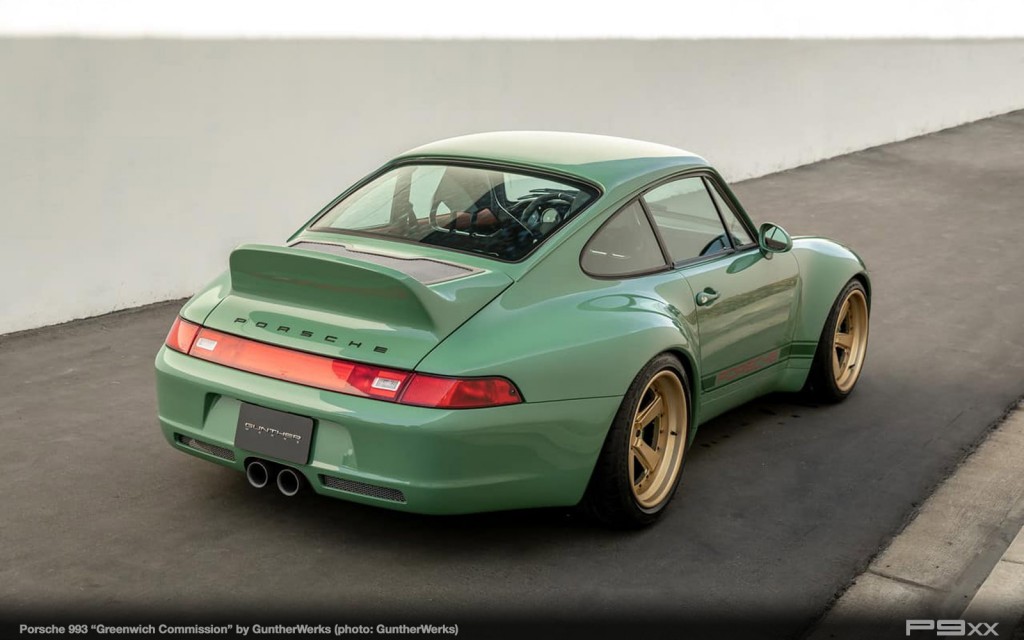 Like others in the space, Gunther Werks focuses on installing or (more likely) creating the best components, but where they diverge from so many other builders of this type is fighting the urge to backdate and build to the iconic early 70s 911 design as a basis. Instead, Gunther Werks sticks to the 90s period from which the 993 was spawned… albeit highly augmented.
Recently, Nam posted photos and first details of this latest "Greenwich Commission on the 993 Rennlisters Facebook Group. In doing so, he confirmed a few more key details.
So what do we know? For starters, that military-looking green paint is known as Auratium Green, and it's over Terracota leather interior with contrasting glassy carbon fiber trim.
Peter promised more exterior photos later. For now, enjoy what we have been able to gather.