Porsche 993 specialist builder Gunther Werks showed off their very first 400R build at Monterey Car Week last year, most notably at The Quail event. Since then, they've made waves with their very thorough ultimate 993 creations and appear poised to continue that momentum at Monterey again this year with this latest duck tail design commission.
According to Gunther Werks' Facebook page, this dark grey example is just one of what appear to be multiple "production spec builds leading up to Monterey". It features a "custom spec" grey paint, something akin to Porsche's own Fashion Grey or Audi's Nardo Grey… at least based on these renderings.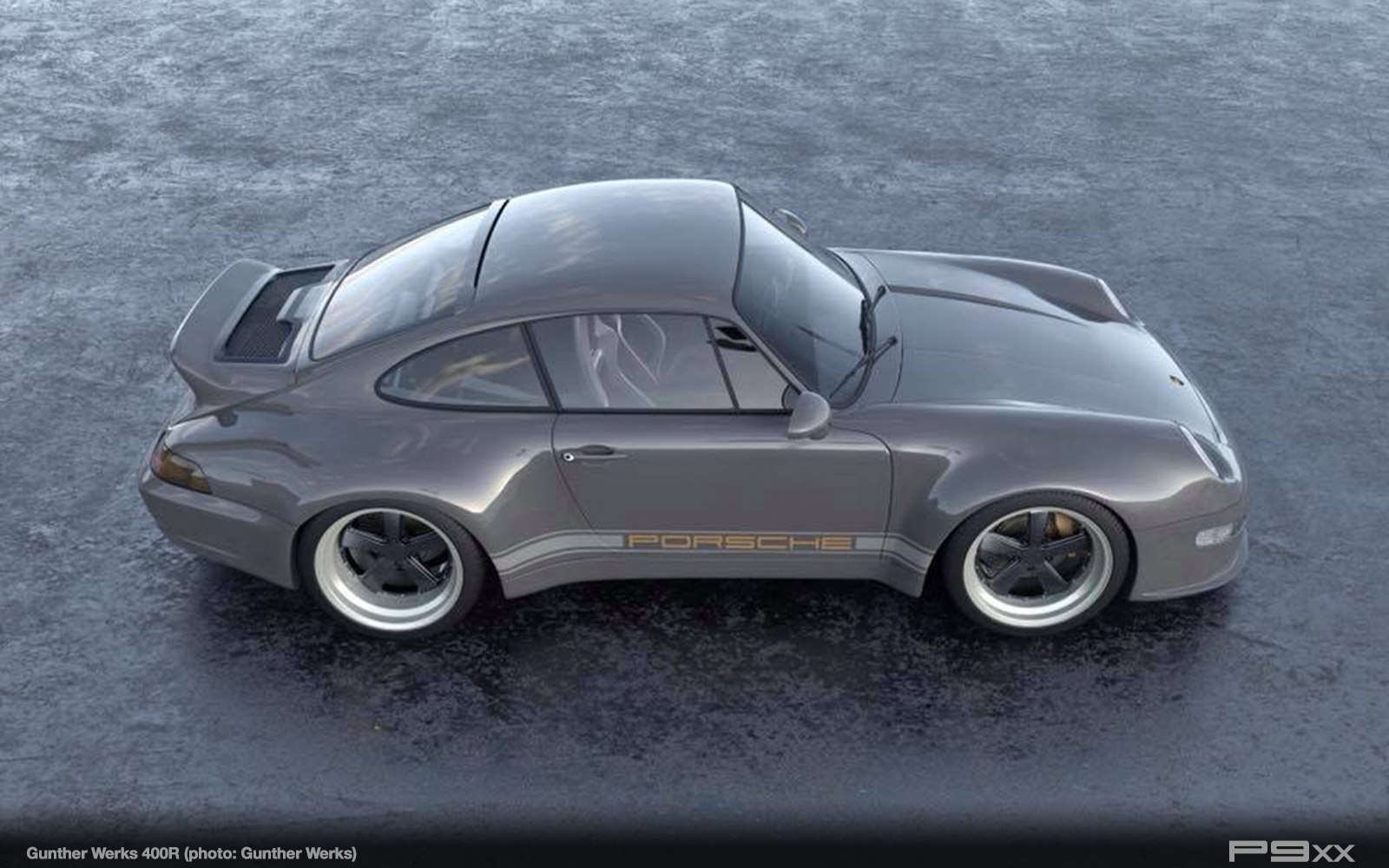 The teaser posts have hinted that a red leather interior with Alcantara accents will mark notable design spec on this particular car. So too will be a new ducktail spoiler design. Gunther Werks has been teasing the latter with simple CGI drawings and a prototype test fitment shot posted to social media beginning in about April. This is the first time we've seen it finished on a car… at least a digitally rendered car at this time.
Gunther Werks' own Peter Nam posted a little bit more about the car over on the 993 rennlisters Group on Facebook, confirming the car's expected completion near the end of August. He also confirms that it is planned for display at The Quail, and then again at Rennsport Reunion in September.