Had you told us a backdated 997 would be a good idea, we wouldn't have believed you. After spotting a 996 made to look like a 934/964 hybrid at SEMA, we'd have advised you that it wasn't a good idea to try such things. Then we saw this red Carrera S coupe from Rotiform and Prestige Auto Styling and decided to rethink our stance.
Okay, so technically this 997 isn't backdated as ambitiously as the SEMA 996. In fact, it's basically a built 997 with a classic wheel design. The cynics amongst our readers may then be raising an eyebrow at our claim, but hear us out.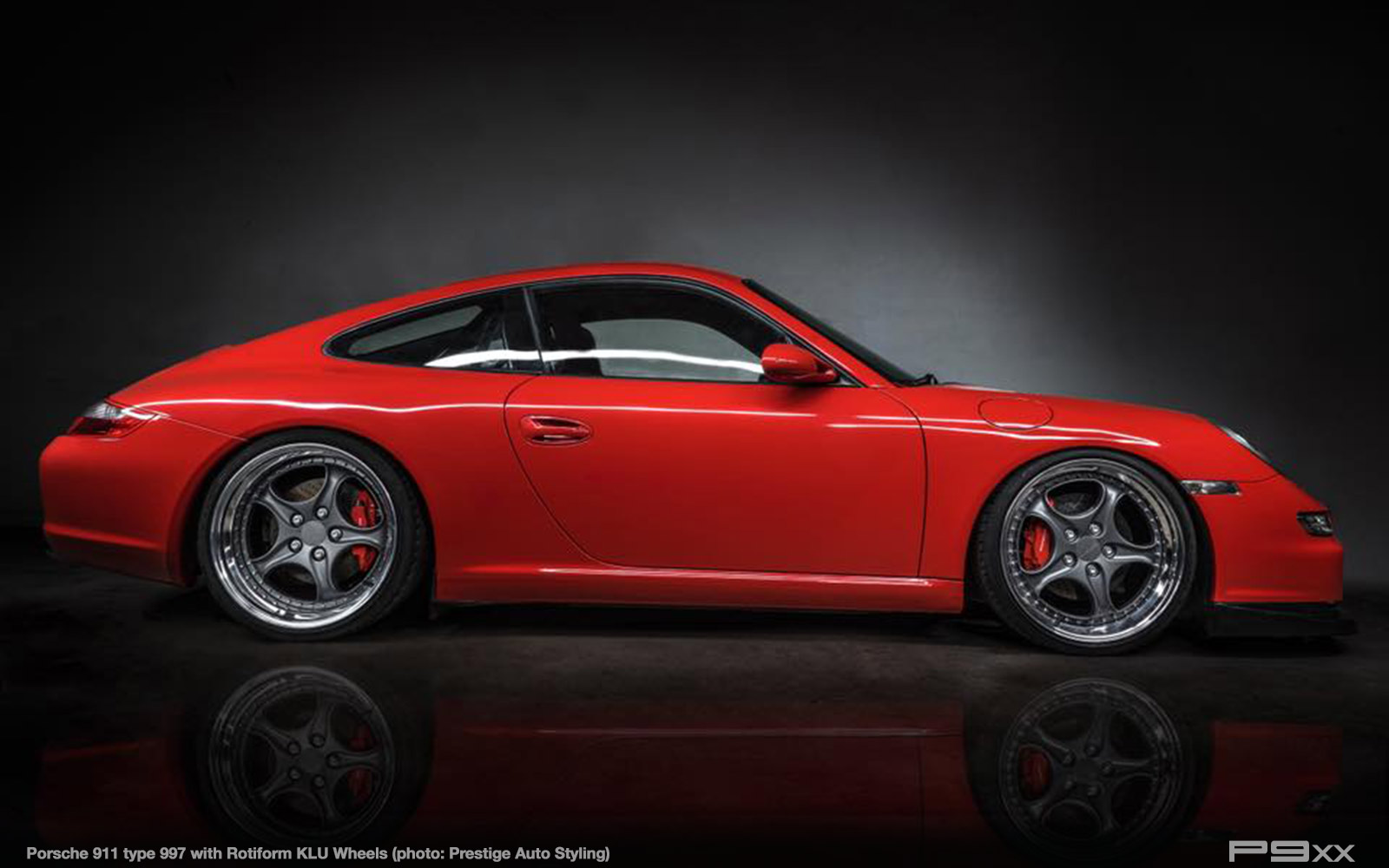 For starters, this Carrera S is subtly built. Its GT3 RS style chin sans any sort of rear spoiler or whale tail has an aggressive and yet aerodynamically slippery 993-esque look about it. Well, it didn't really look terribly 993-esque until they threw on the wheels.
The wheels, those wheels… they're Rotiform's new KLU design. California-based Rotiform has been a fixture in the tuned Porsche market for years now. Modern takes on the Porsche Cup 1 and phone dial designs have made them a popular choice amongst Pcar builders, and especially amongst RWB builders thanks to highly flexible offset and width configurations.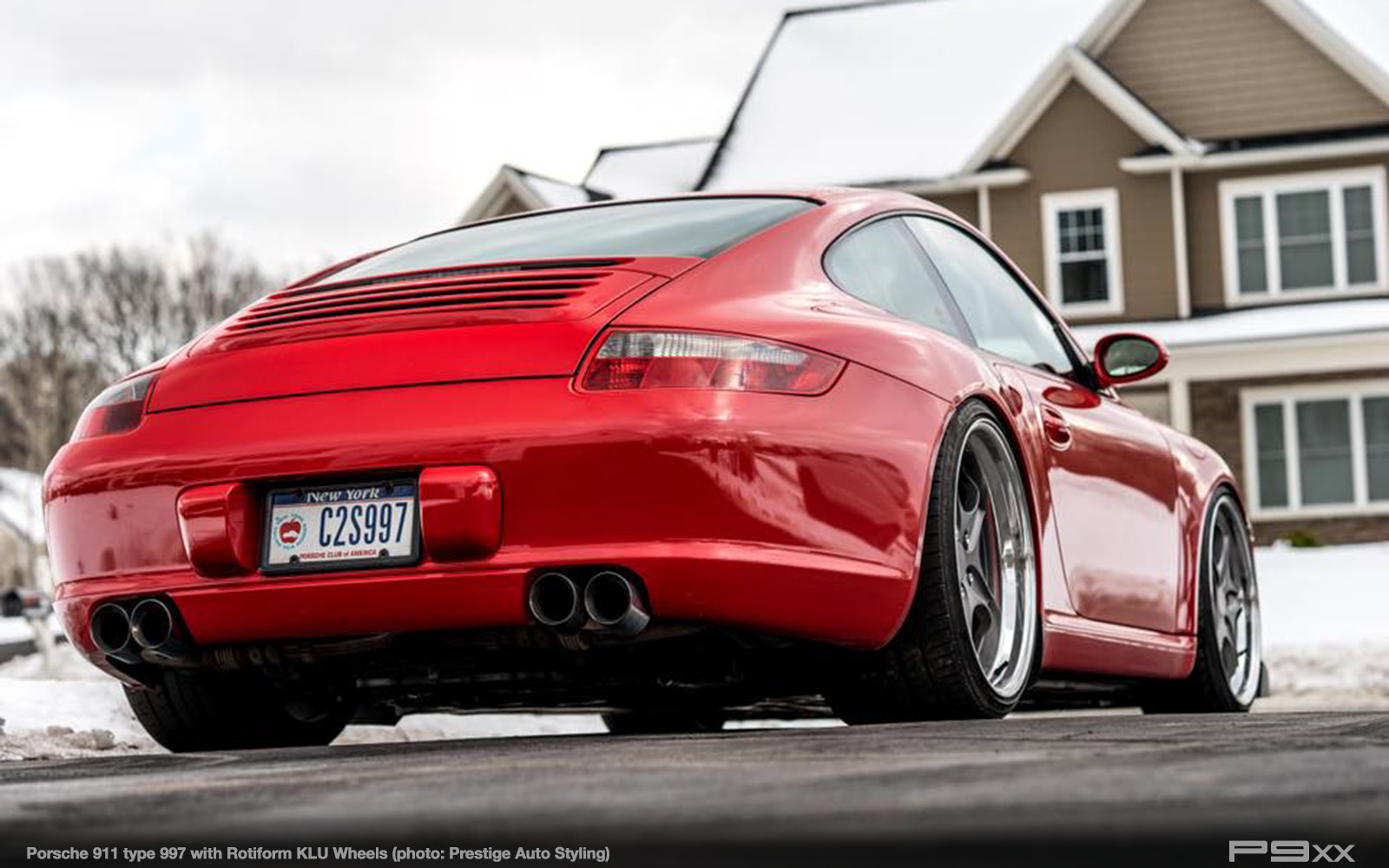 The new KLU wheel design harkens another classic Porsche design. This time around, it's the 993 era Speedline Cup split rim as fitted to the 993 Carrera RS. The obvious play here, and an inevitability we'd guess, is that these will be a popular choice amongst builders of RWB 993s. Paired with these, the slippery round headlight design of the 997 bears more than its share of family resemblance to the 993… especially the Gunther Werks 400R.
Check out more of this car on Rotiform's Facebook page HERE and on Prestige Auto Styling's Facebook page HERE.