Porsche LMP Team driver Andre Lotterer isn't just a hired wheelman when it comes to Porsches. Yes, he has been known to pay the bills with driving work for Porsche in its 919 Hybrid during the 2017 season. Even still, a burgeoning collection of incredible classics are also a passion for Andre, and amongst them is this Guards Red 1992 911 Carrera 3.8 RS.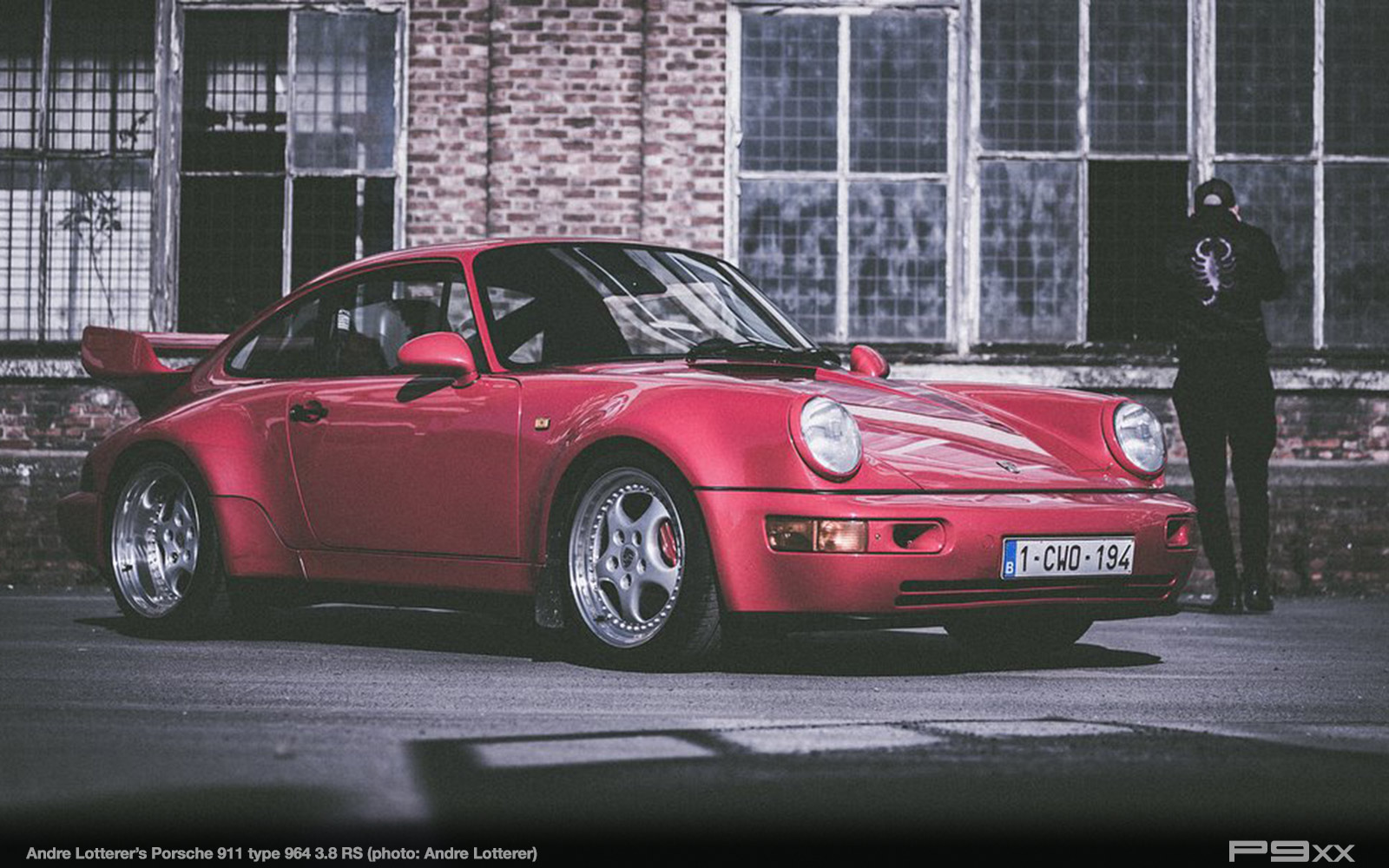 About the 964 Carrera 3.8 RS
For those who don't know, the 911 Carrera 3.8 RS is one of the most limited and raw 964 variants ever built with just 55 road cars built for homologation purposes. Just X were built of these coupes, featuring the wider 911 Turbo body and a larger bi-plane rear spoiler with 3.8 embossed on the sides.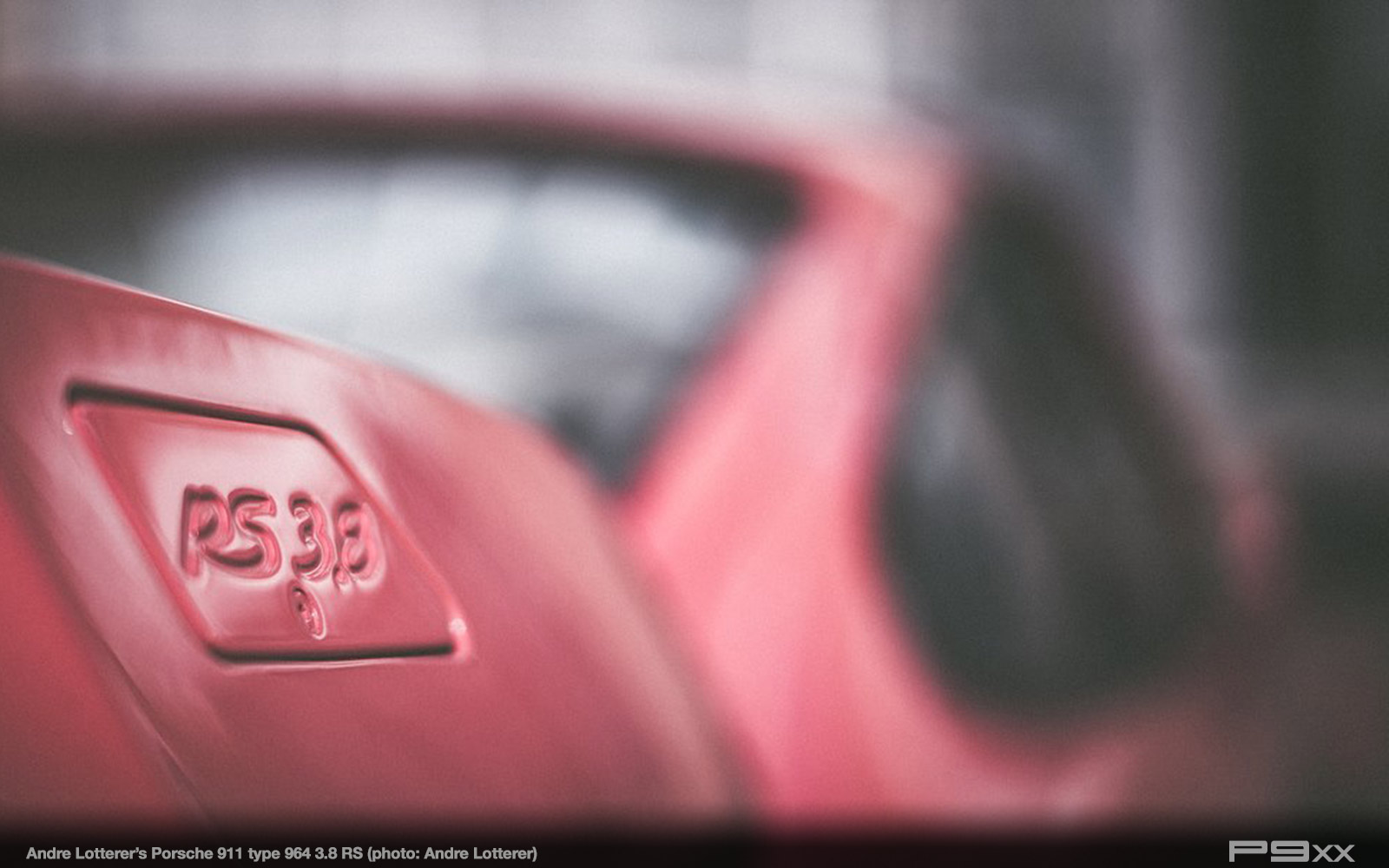 Considerable effort was made to lighten the car. This included front trunk and doors made of aluminum, thinner door glass and rear quarter windows, lighter thinner carpeting, rear seat delete plus deletion of other 964 luxuries such as power door locks, electric windows, electric seats, etc. There was also no sound insulation nor undercoating. Air conditioning and power steering were also skipped, bringing the car's ultimate weight to just 3,300 lbs and 600 lbs lighter than the average 964.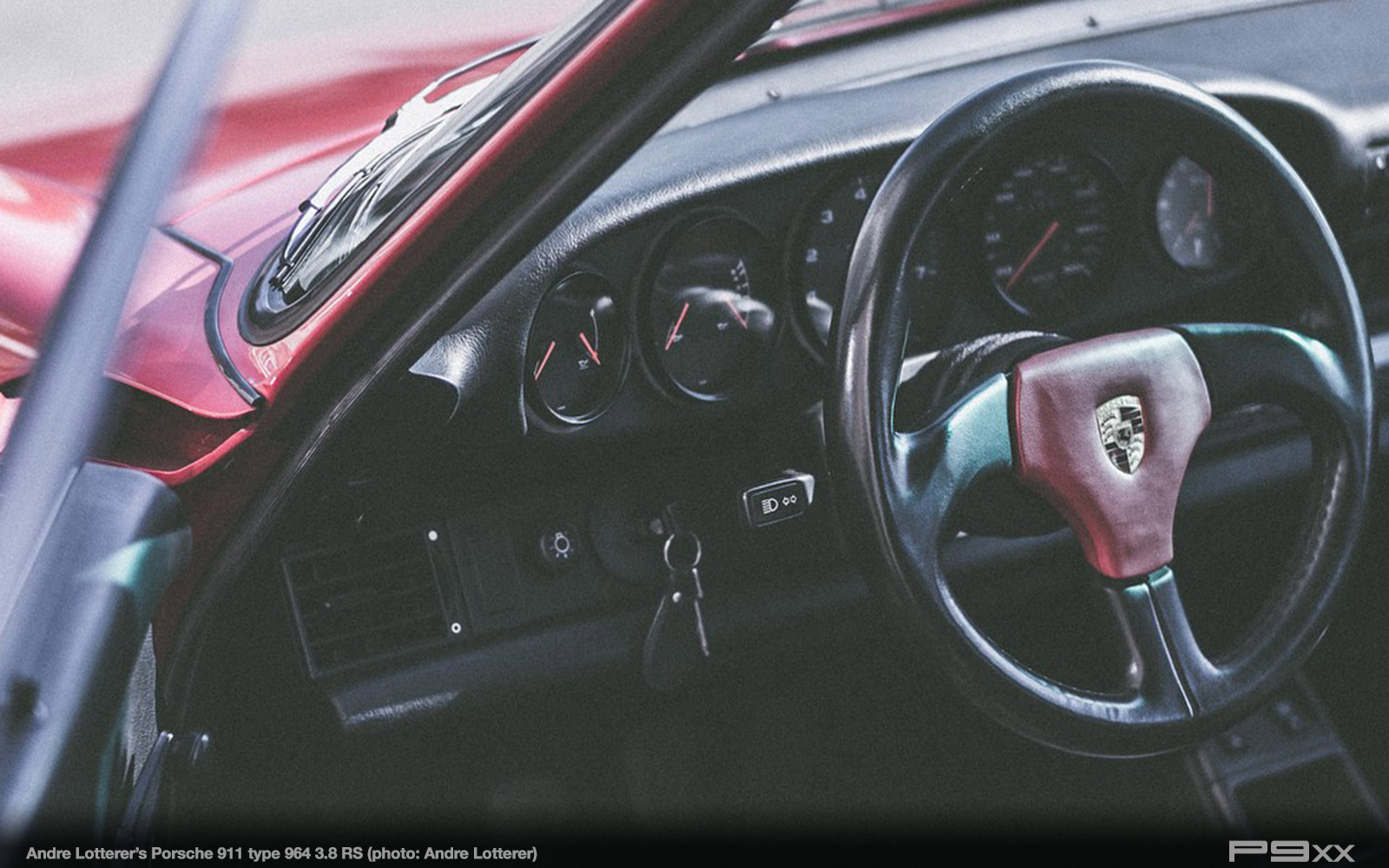 Power came from a 3.8-liter version of the M64 engine pushing 300 bhp. Gearing was also changed, taller in 1st, 2nd and 3rd, with shorter shifter, strengthened synchronizer sleeves and a standard limited slip differential. It was good for nearly 170 mph.
About Andre Lotterer
Andre Lotterer may be best known for his stint as a factory driver at Audi Sport, having logged his first of three Le Mans wins with Audi, plus an FIA WEC World Championship in that series inaugural year of 2012. After Audi departed from FIA WEC and Le Mans, Porsche Motorsport snapped up the German driver for its own 919 squad, and he's since found a seat at the Techeetah Formula E team and the Rebellion LMP1 team in WEC for this season since Porsche's departure from prototype racing.
Having grown up around cars, Lotterer also has a considerable collection of his own. Among them are a Carrera GT, a 1973 911 2.7 RS and this 964 3.8 RS. Beyond that, he also had a '65 Mustang fastback, a '68 Dodge Charger and an Audi Sport quattro last we spoke to him on the subject.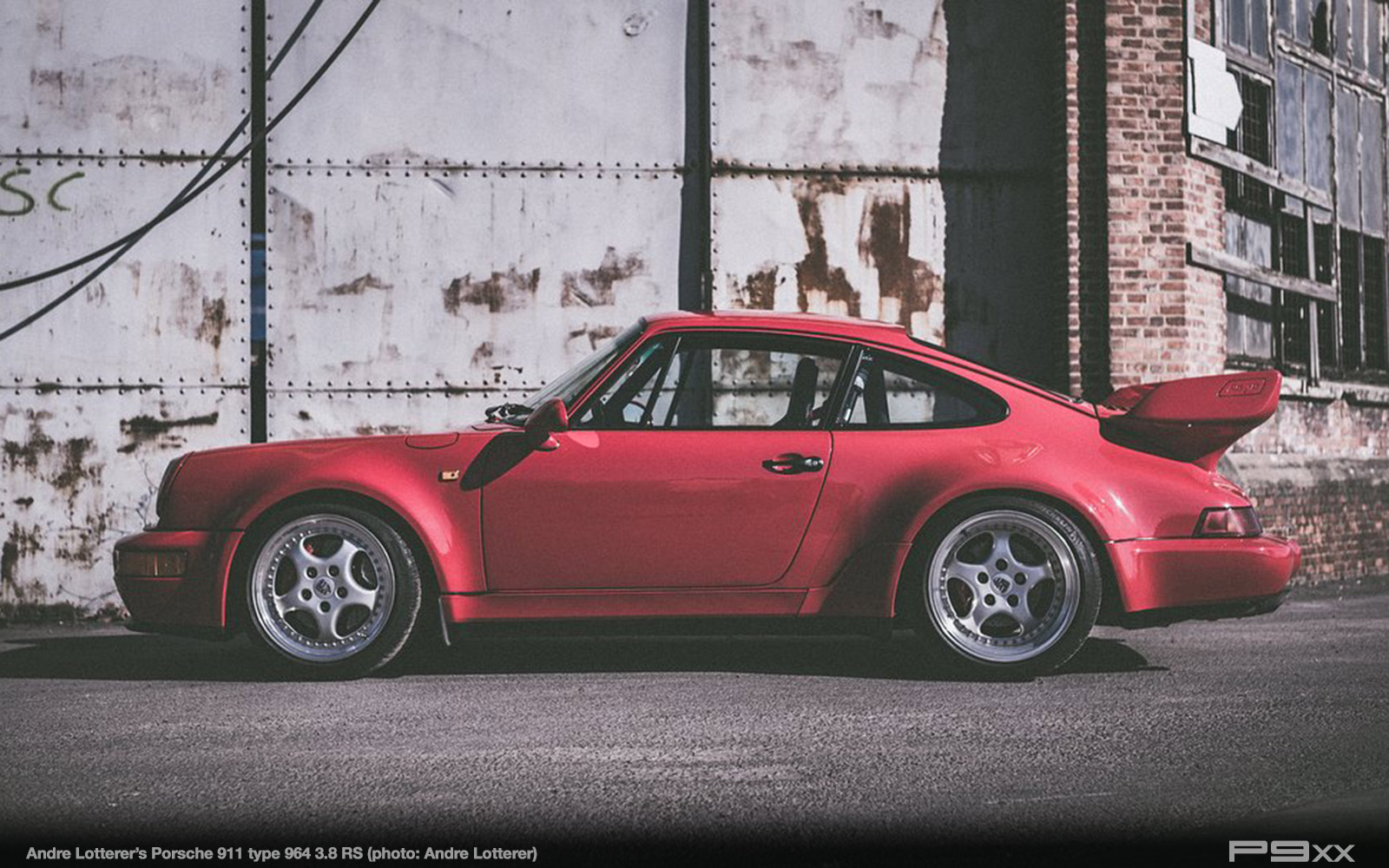 More recently, Andre has also been playing with photography. Perhaps having watched and befriended so many of the great photographers at the racing circuits, he thought that might be a rewarding pursuit as well. Like his driving, he's not messing around, and you can see that in these photos he recently posted to his Facebook page.
Obviously, this is Andre's 964 Carrera 3.8 RS. Here' his shot it on his own Leica with a 50mm lens. Should you follow Andre on Instagram, you're likely to see more photos just like this, though varying in content from his cars to his exploits traveling the world for racing. You can find him posting as @Andre_Lotterer on Instagram.