To the less informed, Singer Vehicle Design's reimagined Porsche 911 back dates may all look the same. The Southern California firm certainly does stick to a particular look, and yet they also pride themselves in the most finely crafted differences. To the most ardent Singer spotters amongst Porsche enthusiasts, discovering those differences is half the fun. Take for example their latest creation, The New Zealand Car.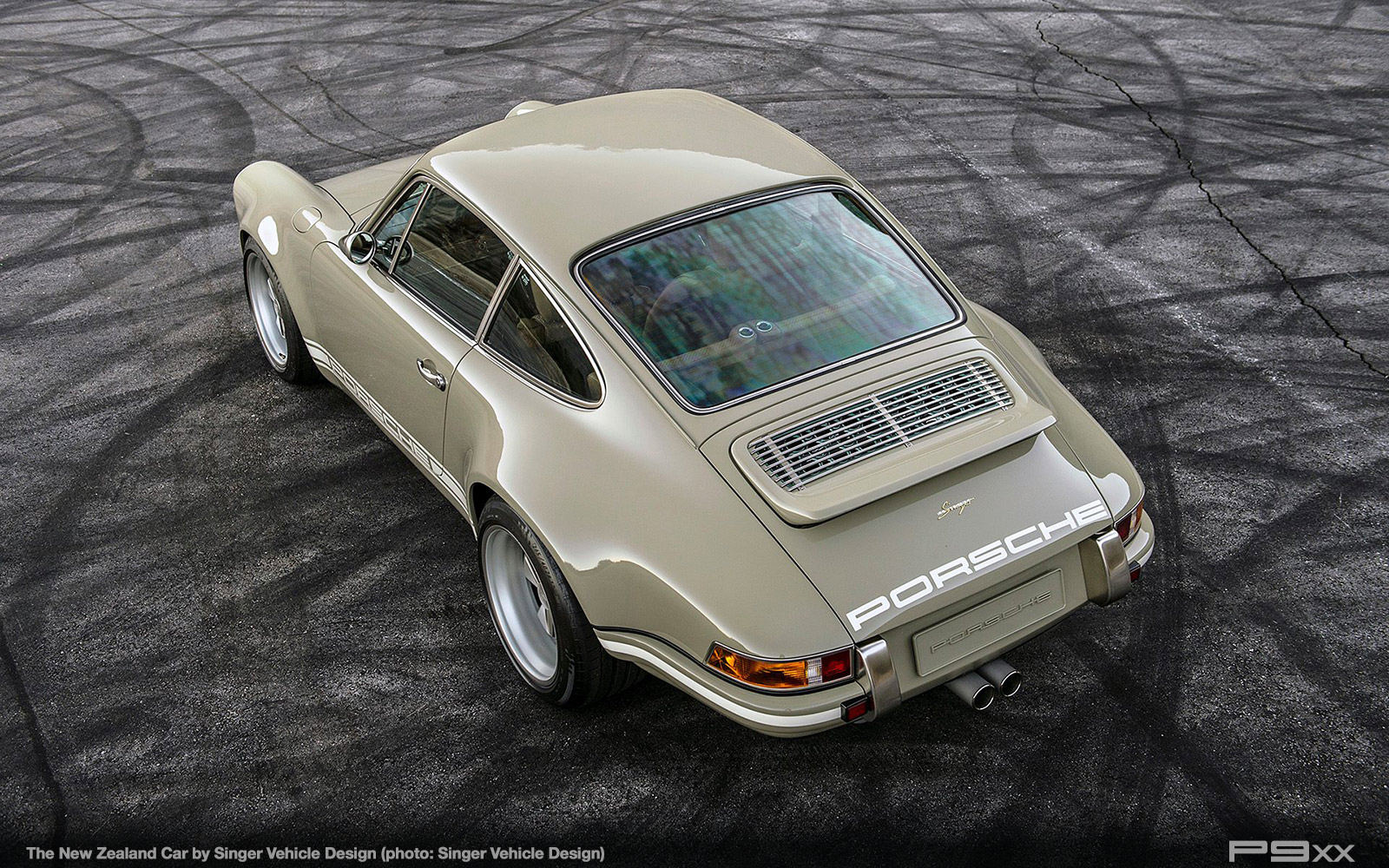 For starters, this is the first time we've seen this color combination. Subtle greenish grey paint has been done before, but never this specific hue. Combined also with more boldly contrasting stripes that also wrap around the bumpers and adorn the rear engine cover in script also help change it up from similar builds.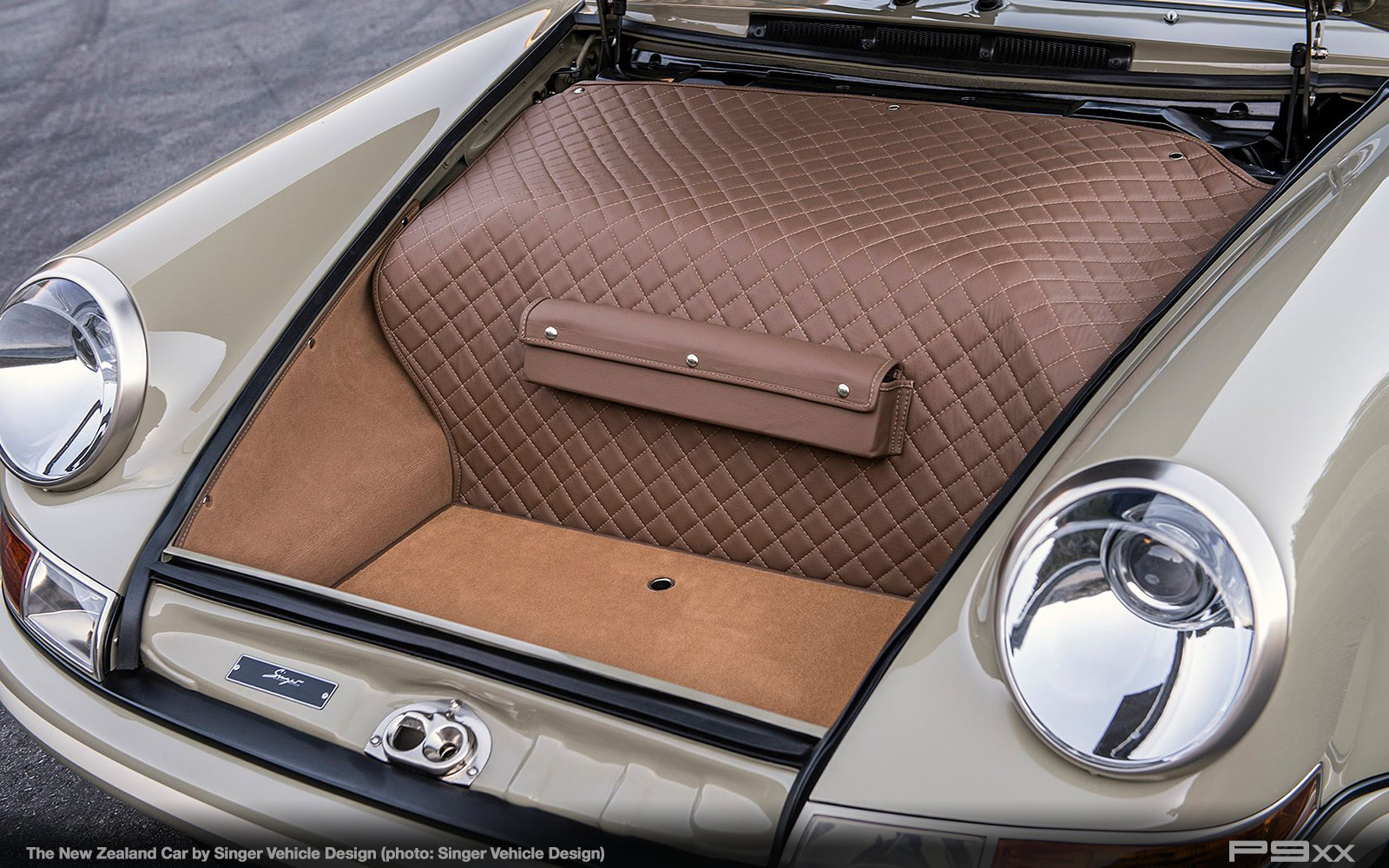 There's another difference, near as we can tell a first for a Singer. This car has no exposed fuel cap in handsome matte nickel mounted centrally in the front trunk lid. That racing inspired cue is the equivalent to highly function jewelry if you're most of their discerning customers, but for New Zealand it was skipped. For this car, you'll note a standard fuel door in the typical factory location on the front left quarter panel.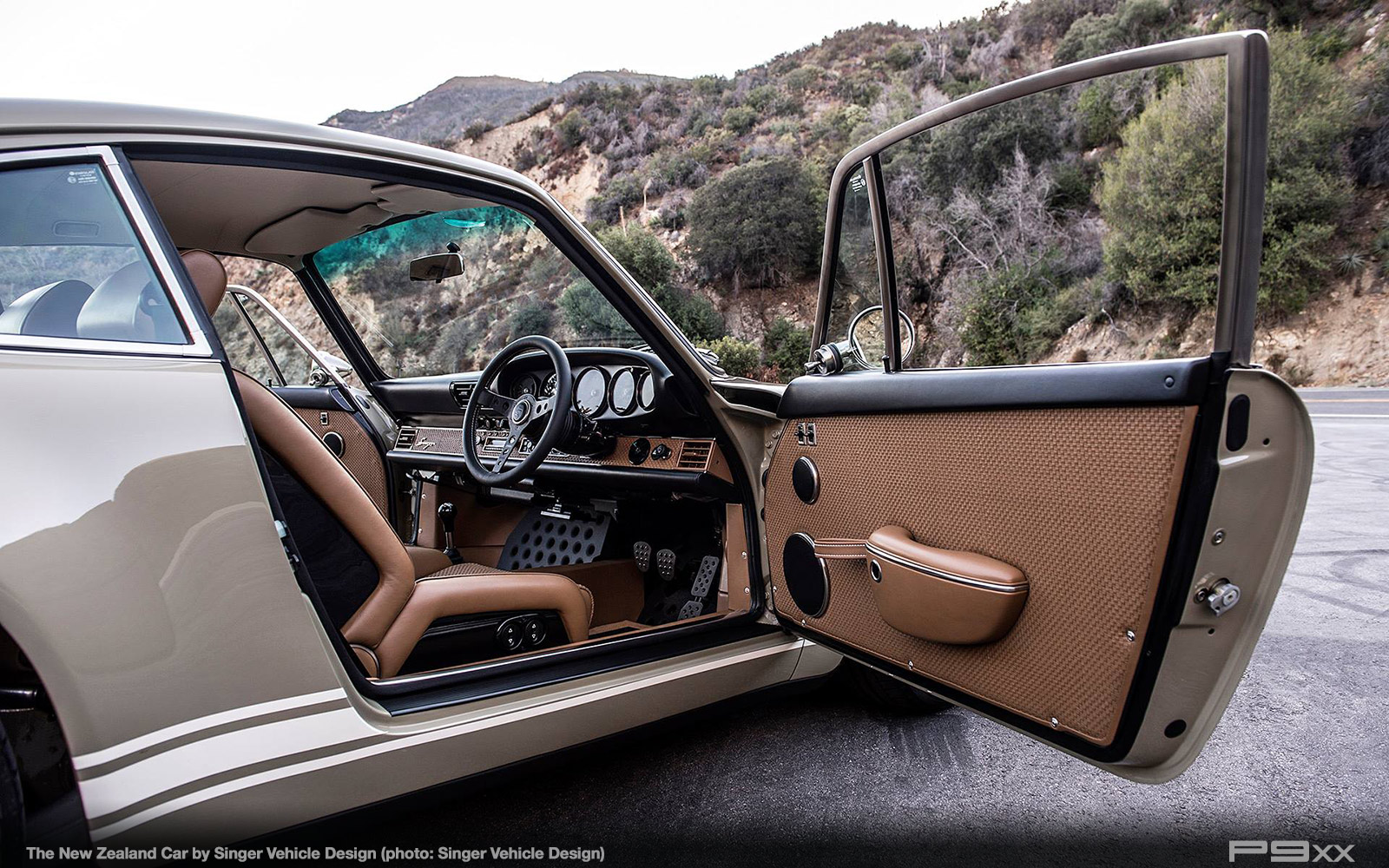 Inside, the leather is a warm monochromatic tan/brown that seems to visually ooze the taste of milky caramel. Singer's very popular leather weave carries over on the seat centers, door panels and dashboard trim as is common on these cars, but that's downplayed by its matching color. The cockpit has no trim color-matched to the exterior either, so paired with the Recaro sport seats it has a less extreme and more luxurious feel.
Check out more details on Fiona at the Singer website HERE. See more photos below.
Photo Gallery