The most fabulous sports car in the universe, the Porsche 911 is the quintessential classic and loved by all including H&R. We have developed the new H&R VTF Adjustable Lowering Springs specifically for the 911. VTF lets you adjust and fine-tune the lowering amount to your preference.
H&R VTF Adjustable Lowering Springs Set (part #: 23009-1 and 23009-2) cover 911/991 Carrera and Carrera 4 applications and feature application specific engineered adjustment collars to fine tune lowering. Lowering adjustment range is approximately .60 to 1.4" in the front and .80 to 1.60" in the rear. Along with specially engineered progressive rate springs, H&R VTF Adjustable Lowering Springs will give your car superb comfort, performance, and style. H&R VTF is designed to work with factory electronic shocks. Perfekt!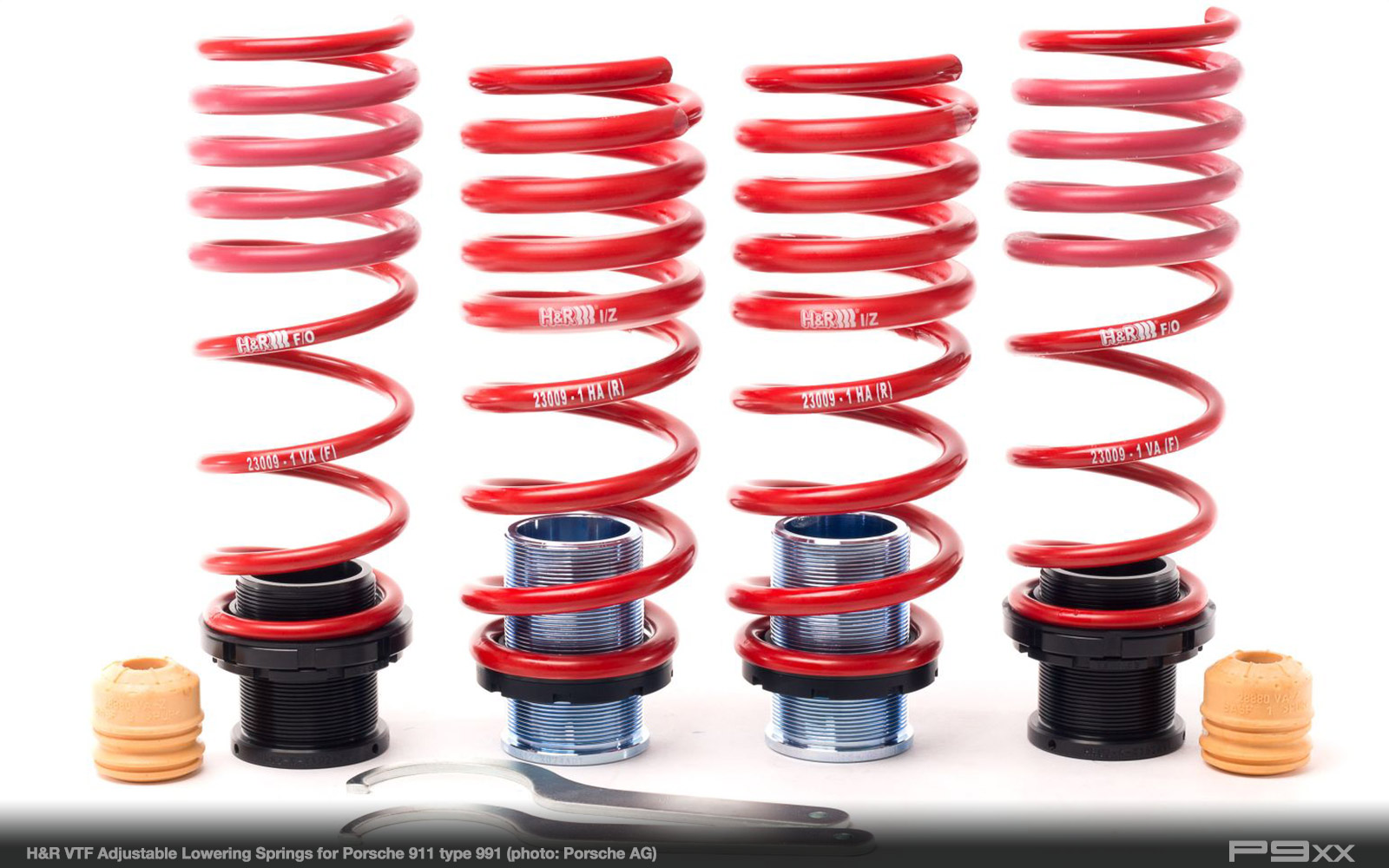 Like all of H&R's products, H&R VTF Adjustable Lowering Springs are 100% made in Germany.
MSRP: $995.00
About H&R
H&R Special Springs is a German based suspension company that has been built on a foundation of superior quality, true performance, and the best customer service. H&R has established a proven heritage of unsurpassed industry, respect and customer confidence, all of which give H&R the definitive edge in suspension tuning and design. All H&R products are crafted in Germany and exceed ISO 9001 quality assurance standards. H&R maintains a North American facility located in Bellingham, Washington, where additional testing and research are conducted. For more information, visit and or call (888) 827-8881.