Though subtly, it seems Singer Vehicle Design's latest re-interpretation of the venerable air-cooled Porsche 911 pays homage to the iconic Gulf Racing history of the Porsche brand. Dubbed "Mountain View", it's named for its new home.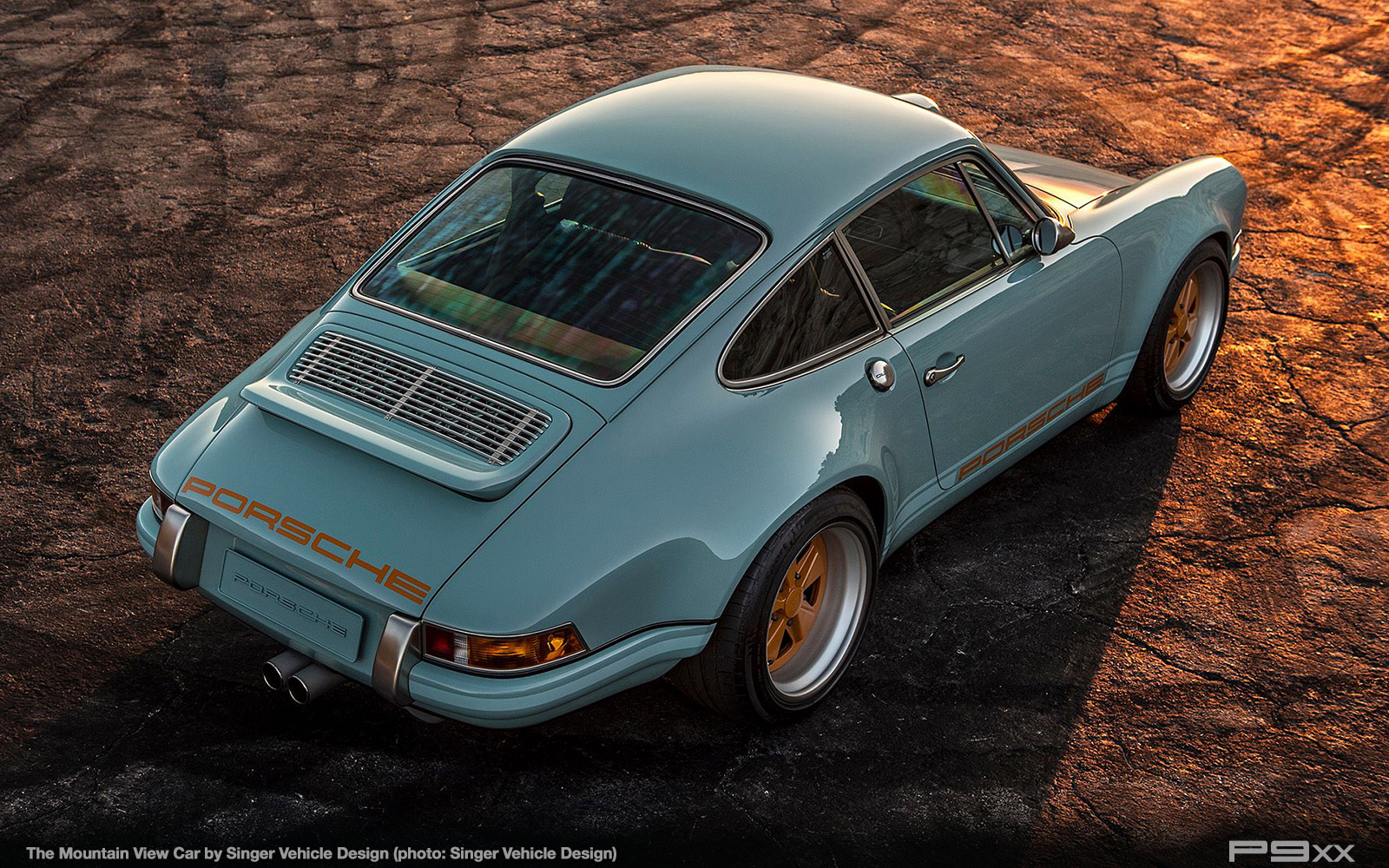 Though it doesn't appear to directly use the powdery Gulf Blue paint code, the color of the Mountain View car is certainly close. That it uses a softened lighter tone in contrast for its stripes and then orange on the "Porsche" script and fully painted Fuchs-style alloys gives it an undeniable association.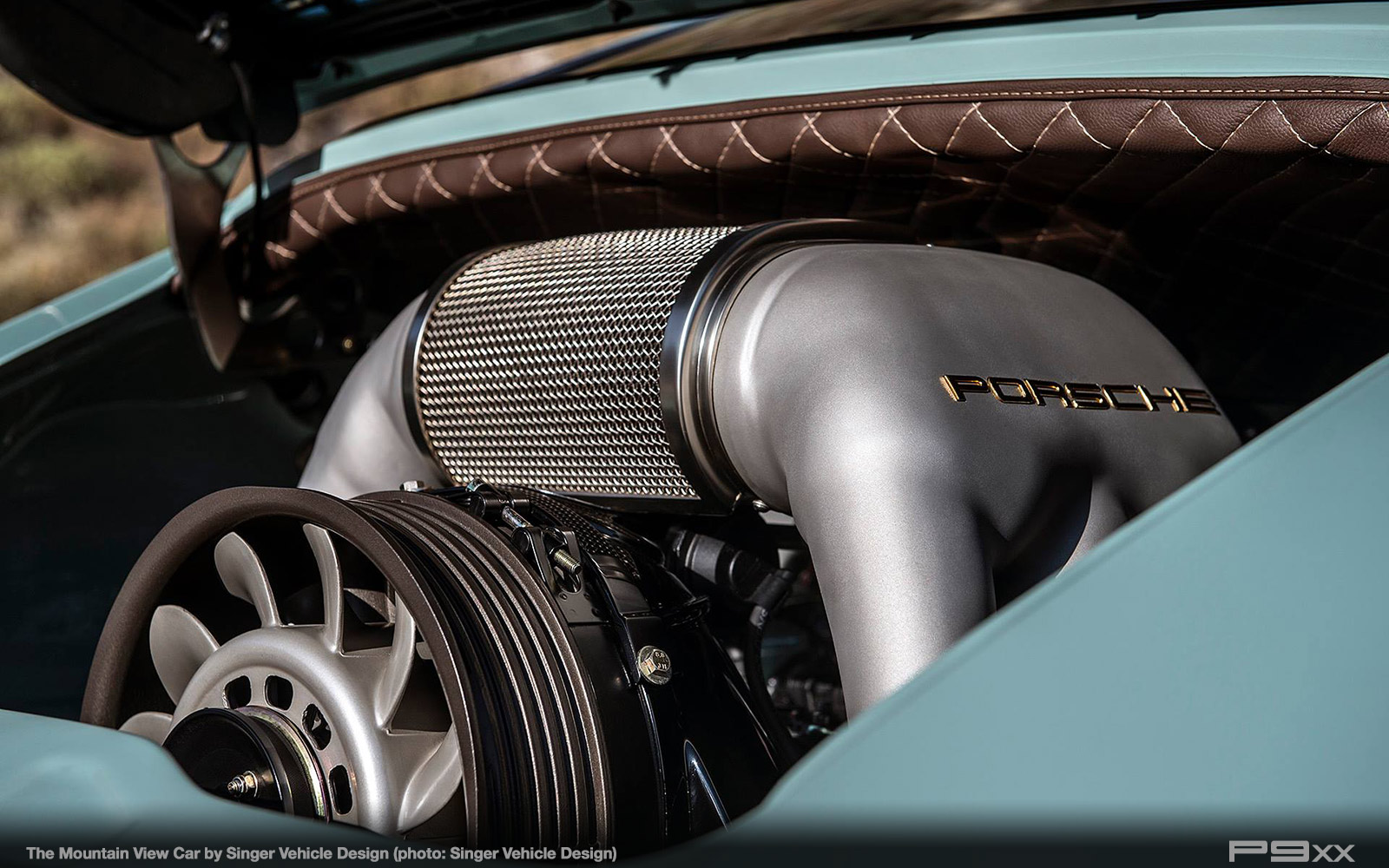 Inside, the Mountain View car is minimalist, sans carpets and instead plenty of floor and center console space color matched to the car's exterior. The seats and usual woven accents are a deep dark brown.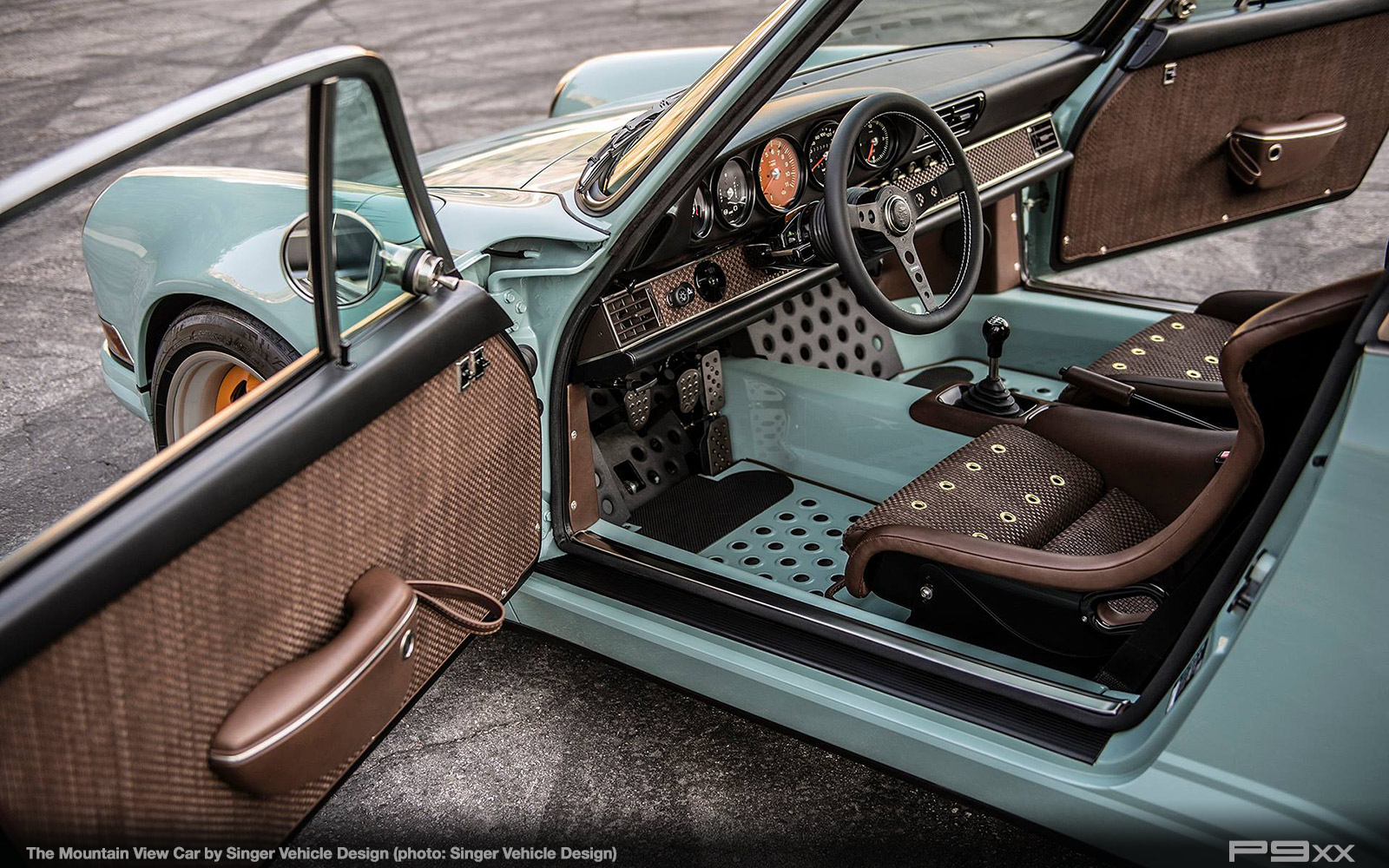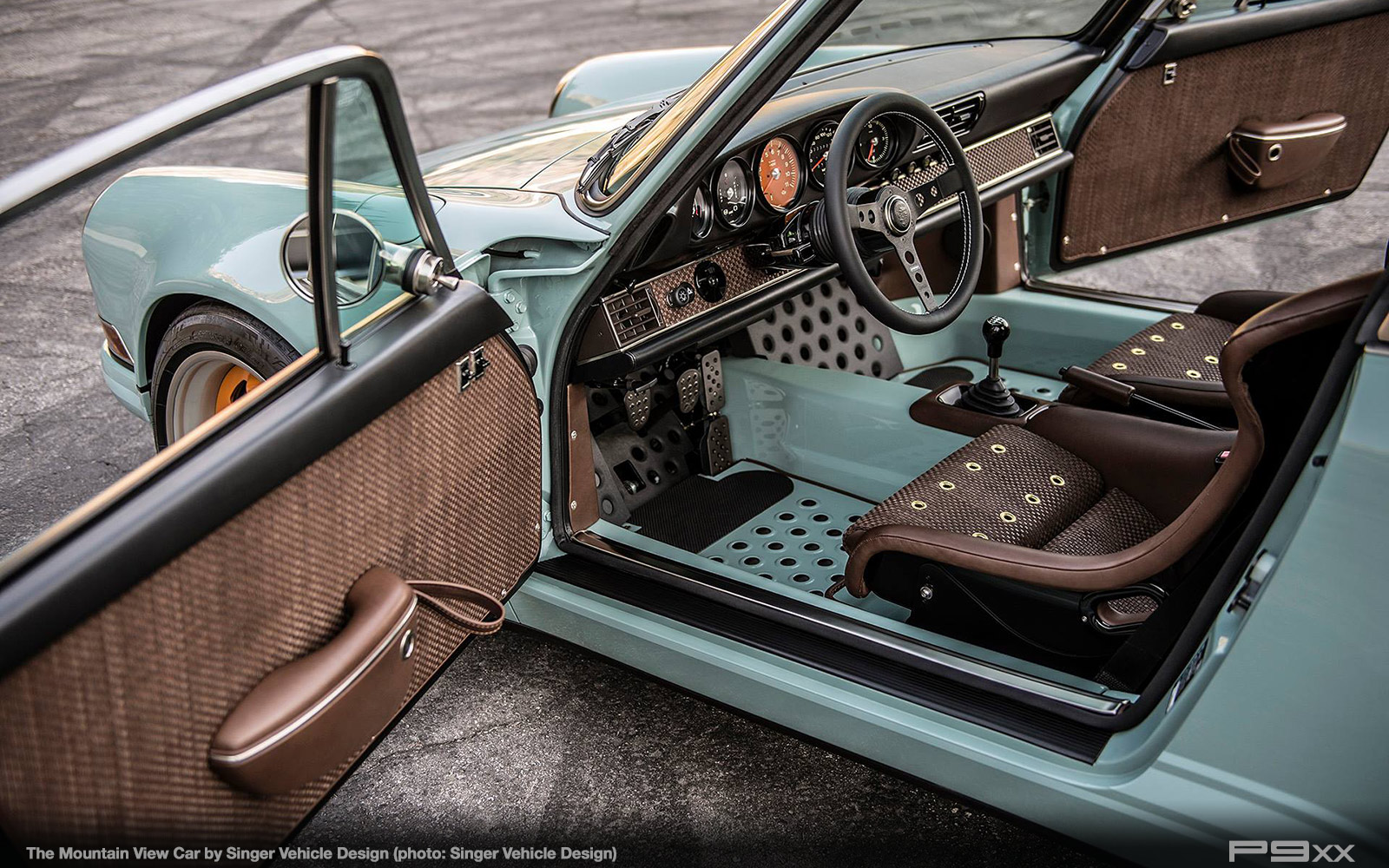 Given the color scheme, Singer's trademark orange tachometer that goes to 11 adds one last additional tie between the interior and the Gulf-inspired color scheme chosen on the outside.
Check out more details on Fiona at the Singer website HERE. See more photos below.
Photo Gallery