There's no doubt that the 911 R was one of the most sought after and also exclusive variants of the 991generation. This street-focused spoiler-less coupe fitted with drivetrain and lightweight kit of the 911 GT3 R proved to be the perfect platform for super rich clients (mainly 918 owners) to tailor build a car for them. Building a sleeper then is, near as we can tell, had to be on the mind of the original purchaser of one 911 R about to sell this week at the Russo & Steele auction in Monterey.
If there's one single color that is most ubiquitous then that'd have to be Silver metallic. Yes, we know some 911 Rs came in silver, but the common color is just the start in this case. On the outside, the owner also skipped the "R" spec stripes and Porsche script sill stripe as well. Were it not for the center lock wheels and GT3 RS spec roof with indented stripe, we'd forgive you for mistaking this car for a plain Carrera S.
Inside, there's even more minimization of cues. Here, the owner skipped the car's unique houndstooth seat centers, instead opting for full black leather. It also goes for standard sport seats.
That's not to say this is a stripper. It is a 911 R after all. It's got PCCBs, the aforementioned center locks, etc. Spec includes heated seats and air conditioning, Light Design package, Sport Chrono Package, BOSE Surround Sound System, Porsche Communication Management and Bi-Xenon headlights in black.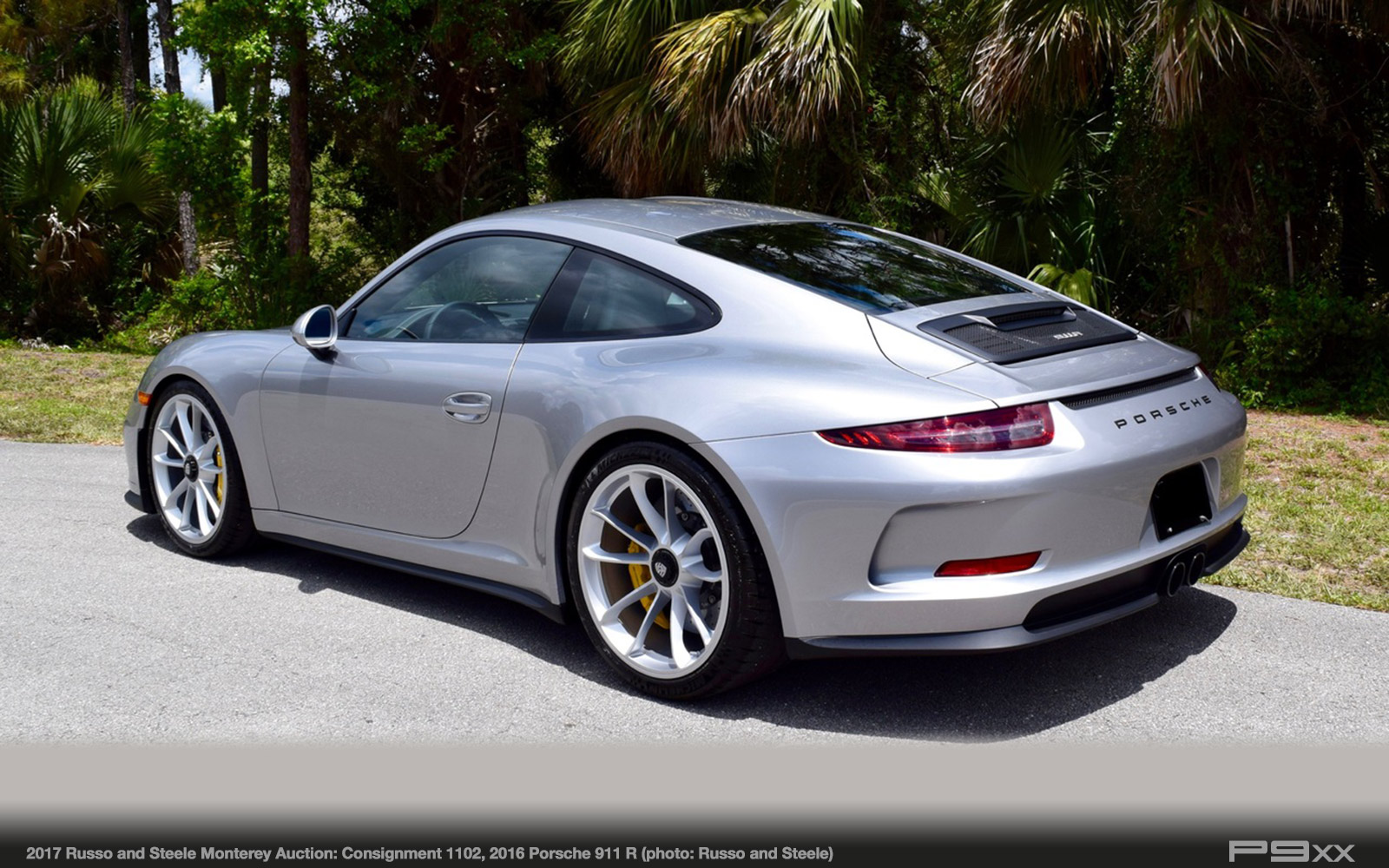 Critics may call this the most boring-spec 911 R ever built. We'd argue it's the "undercover 911 R". Likely only the serious Porschephiles will recognize it for what it is. To the rest, a confident owner without need or time for massive thumbs up or race challengers at every stoplight can pass through traffic virtually unrecognized.
This may not be for everyone, but we suspect there're those out there who sincerely appreciate the car for what it is… even without houndstooth.