For the first time ever, Porsche Asia Pacific has added a special car to its press fleet: a Macan Turbo with Performance Package – painted in the iconic livery of Porsche Motorsport, reinforcing the car's sporting roots.
Equipped with the Performance Package, the Macan Turbo tops off the model line, impressing with enhanced driving properties, increased agility and an even greater emotional appeal. To point out the sporting roots of the car, Porsche Asia Pacific chose the special livery of Porsche Motorsport.
SEE FULL PHOTO GALLERY FOR THIS MACAN HERE.
Martin Limpert, Managing Director of Porsche Asia Pacific, said: "Like every Porsche, the Macan carries the genes of a real sports car, being born on the racetrack. Especially with the Performance Package, it is truly a car that pushes limits even further and gives a breathtaking drive whether in the city or countryside. The livery serves to emphasis this further. One will quickly realise that the Macan Turbo with Performance Package is truly greater than the sum of its parts, and I am proud of what we have achieved."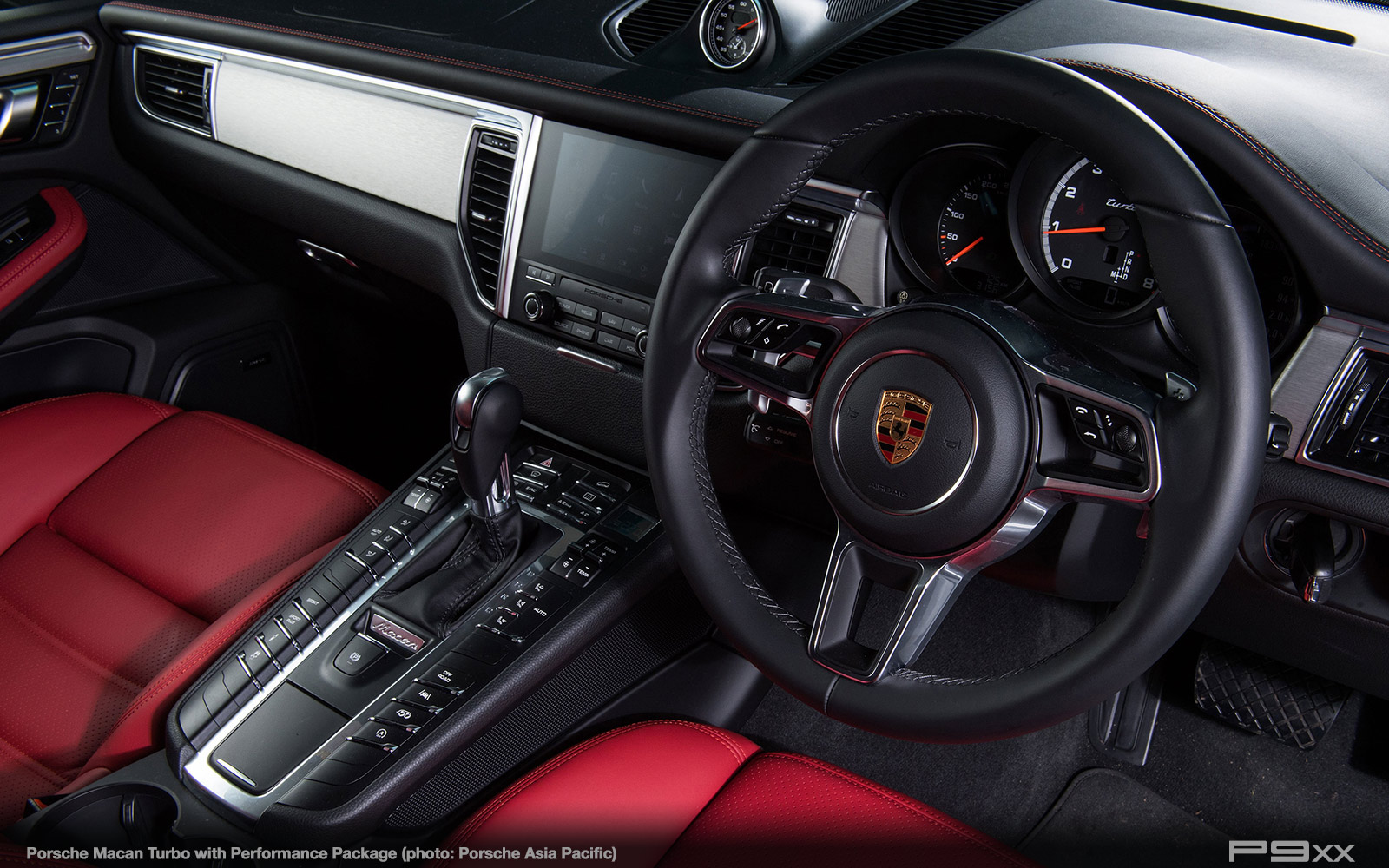 The special colouring is a one-off initiative of Porsche Asia Pacific and unique to this specific press car. It is thus not available for order for customer cars.
About Porsche Asia Pacific Pte Ltd
Porsche Asia Pacific Pte Ltd, a subsidiary of Dr. Ing. h.c. F. Porsche AG, commenced operations on 1 October 2001 and currently oversees 13 countries from its headquarters in Singapore. Offering support to its importers and dealers in After Sales, Business Development, Marketing, Public Relations and Sales, Porsche Asia Pacific manages the following countries in the region: Brunei, Cambodia, French Polynesia, Indonesia, Malaysia, Mongolia, New Caledonia, the Philippines, Singapore, Sri Lanka, Taiwan, Thailand and Vietnam. On February 2017, it was announced that Porsche AG will form a new subsidiary in Taiwan, Porsche Taiwan Ltd, by forming a joint-venture with its long-time business partner, Universal Motor Traders (UMT). Porsche Taiwan Ltd is expected to be inaugurated in 2018. In 2016, the Porsche Asia Pacific region delivered 5,589 vehicles of its 911, Cayenne, Macan, Panamera, 718 Boxster and 718 Cayman to its customers, setting another record year.