When considering a Find of the Day in the Porsche market, offering something hard-to-find and special makes for an obvious choice. Throw in a manual transmission and a high-performance model and the consideration becomes irresistible. Take for example this particular paint to sample 2011 911 GT3 RS currently in inventory at Porsche Warrington in Pennsylvania.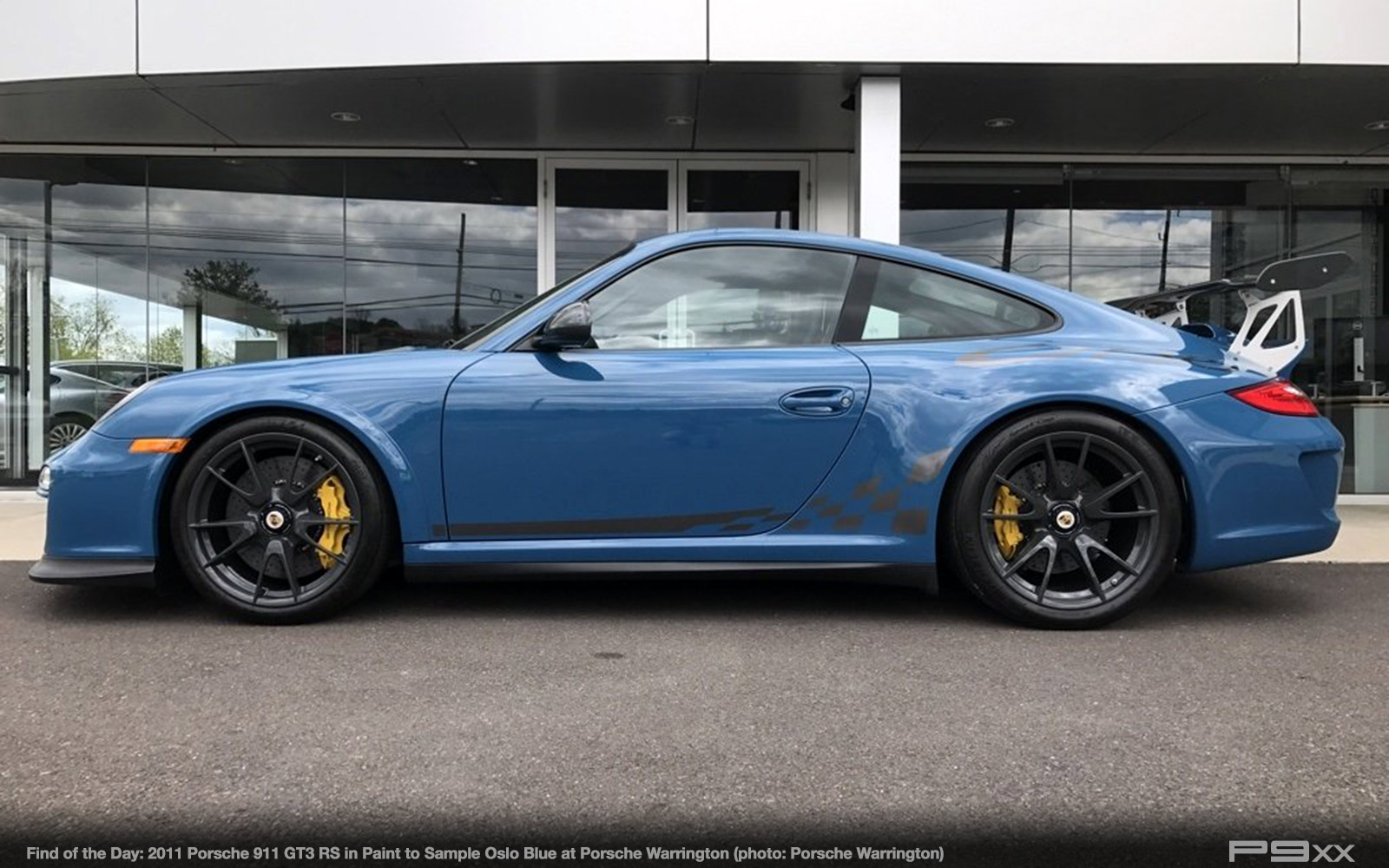 This 997.2 generation GT3 RS makes a strong case for itself. Ordered specially in Porsche's Oslo Blue paint code, the car also represents the last-generation GT3 RS available with a manual transmission. Nicely optioned, it's also barely used at used at just 2,264 miles logged.
Porsche Warrington claims the car is a single owner and "1 of 1". Other tailored specs include Package DZL Slate Grey side mirrors, rear wing end plates, wheels, front air intake and graphics. It's also got carbon ceramic PCCB brakes, lightweight lithium ion battery, red seatbelt and (because you should be listening to the damn 3.8-liter symphony) a radio delete.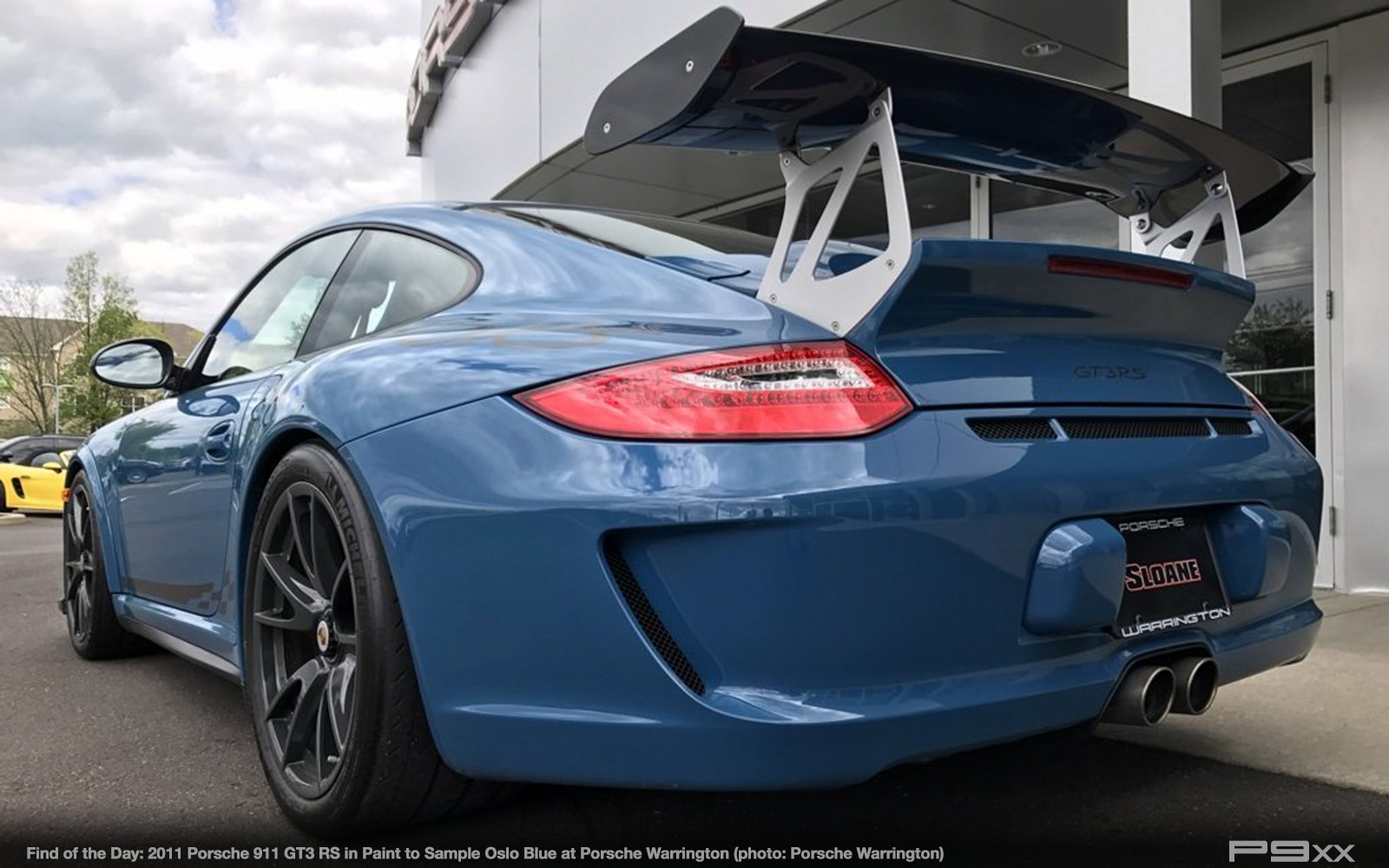 Alas, if you want this very unique car, it comes at a premium. The dealership has it listed at $399,991.00. That may sound high had you ordered one new, but you can't order one new anymore… not a 997.2 and not with manual transmission. Were it a rare GT3 RS 4.0, it'd be even higher.
More Information: PorscheWarrington.com