Stuttgart. The Porsche 911 GT3 R fielded by KÜS Team75 Bernhard takes up the long-distance classic at Spa-Francorchamps from fourth place. In Friday's Super Pole – the final qualifying session for the 20 best vehicles – local hero Vanthoor (Belgium) clocked the fourth quickest time with 2:17.674 minutes. In the evenly-balanced field, the 500 hp 911 with the starting number 117, which Vanthoor shares with Kévin Estre (France) and Michael Christensen (Denmark), again improved on Thursday's qualifying time and takes up this year's 24 Hours of Spa perfectly prepared.
The #912 Porsche 911 GT3 R campaigned by Herberth Motorsport narrowly missed out on the Super Pole qualifying. Nevertheless, the Porsche Young Professional Mathieu Jaminet (France), who shares driving duties with Sven Müller, Ralf Bohn (both Germany) as well as Daniel Allemann (Switzerland), was the second fastest qualifier in the Pro-Am category and has excellent prospects to lock out a podium spot.
Herberth Motorsport's second Porsche 911 GT3 R entry posted the ninth quickest qualifying time in the Pro-Am class. With the time intervals so close, Marc Lieb, Alfred and Robert Renauer as well as Jürgen Häring (all Germany) take up the tradition-steeped race in Belgium feeling optimistic.
A total of 215 drivers and 63 vehicles head off into this year's 24 Hours of Spa on Saturday at 16.30 hours.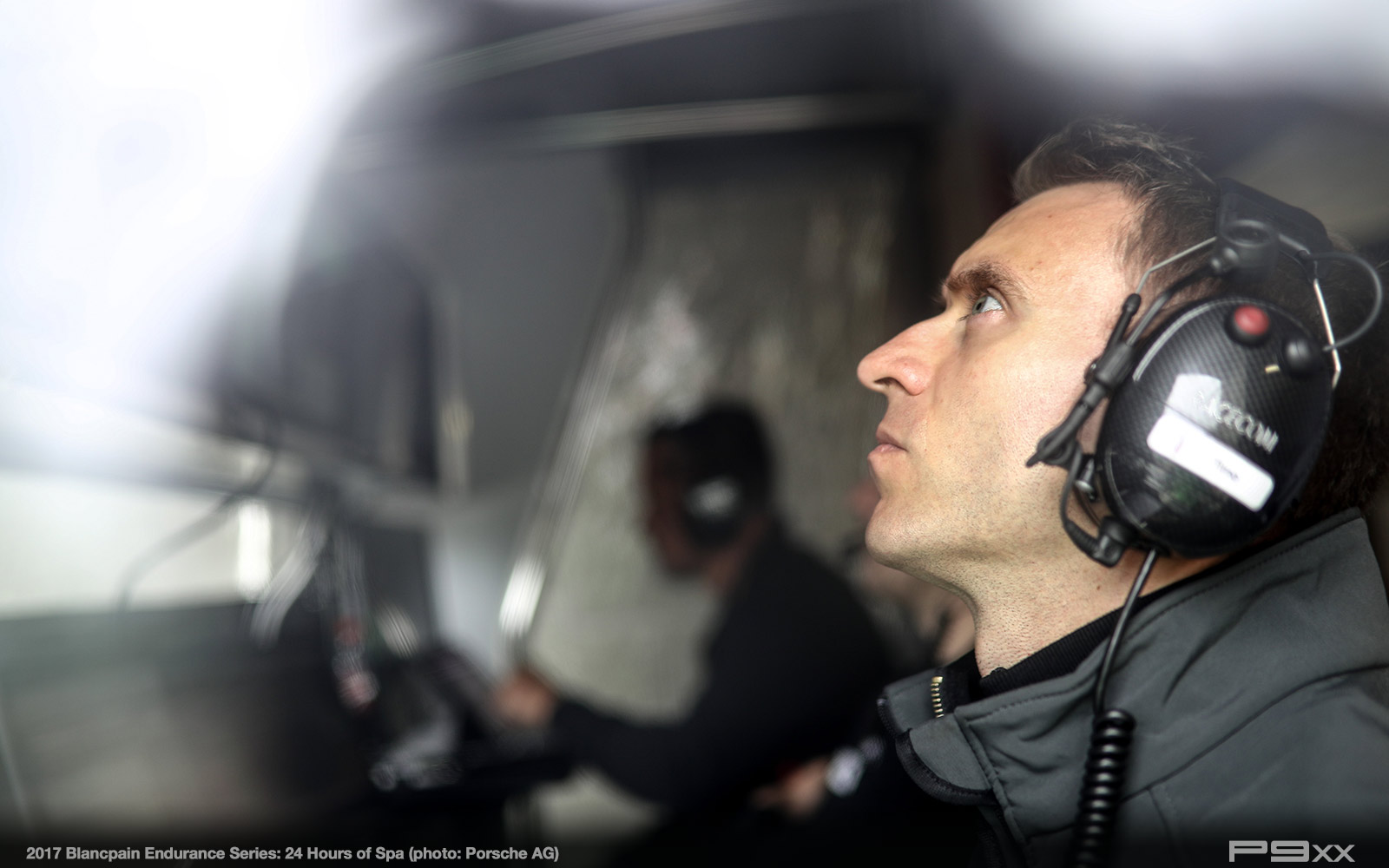 Comments of the Super Pole
Timo Bernhard, team owner KÜS Team75 Bernhard: "I'm very pleased to head into the 24-hour race from the second grid row. The team did a great job. Laurens drove brilliantly in the Super Pole, Michael and Kévin did a lot to optimise the car in the qualifying. Now we have to switch to racing mode, the hard work is still ahead of us."
Laurens Vanthoor (911 GT3 R #117): "I'm completely satisfied. The team were fantastic and the second grid row is a good starting position for the race. We encountered a lot of traffic in qualifying, but whenever we get a clear run we're very fast. You saw this today."
Michael Christensen (911 GT3 R #117): "That was a great performance from Larens and the entire team. We wanted to push in qualifying so that we could grab a spot as far up the grid as possible. Laurens pulled out all stops with the car today, now we're turning our attention to the race."
Kévin Estre (911 GT3 R #117): "Our aim was to be among the top ten. Laurens then managed to turn a super lap. Now we have to show that we can maintain this performance over the 24 hours of the race."
Result Super Pole
Pro-class
1. Fisichella/Cioci/Calado (ITA/ITA/GBR), Ferrari GT3, 2:17.390 minutes
2. Bortolotti/Engelhart/Caldarelli (ITA/DEU/ITA), Lamborghini Huracan GT3, +0.057 sec.
3. de Phillippi/Mies/Vervisch (USA/DEU/BEL), Audi R8 LMS, +0.240 sec.
4. Estre/Christensen/Vanthoor (FRA/DNK/BEL), Porsche GT3 R, +0.284 sec.
5. Al Harthy/Yoluc/Adam/Hankey (OMA/GBR/GBR/GRB), Aston Martin V12 GT3, +0.284 sec.
Pro-Am class
1. Al Harthy/Yoluc/Adam/Hankey (OMA/GBR/GBR/GBR), Aston Martin V12 GT3, 2:17.674 minutes
2. Allemann/Bohn/Müller/Jaminet (CHE/DEU/DEU/FRA), Porsche GT3 R, +1.469 sec.
3. Fleming/Leventis/Williamson/Webb (GBR/GBR/GBR/GBR), McLaren 650 S GT3, +1,545 sec.
9. Häring/Renauer/Renauer/Lieb (DEU/DEU/DEU/DEU), Porsche GT3 R, +1.981 sec.
More photos from this event HERE.