When in Manhattan for the New York Auto Show each year, Porsche Cars North America has created a bit of a tradition by hosting journalists and guests at The Standard hotel's Biergarten in the nearby Chelsea neighborhood. This casual evening event usually is graced with a historic Porsche automobile thematically tied to the brand's New York introductions. With the new Panamera Sport Turismo dropping just up the West Side highway at the Jacob Javits Center, Porsche Classic chose to show off the seldom seen 928 H50 wagon concept.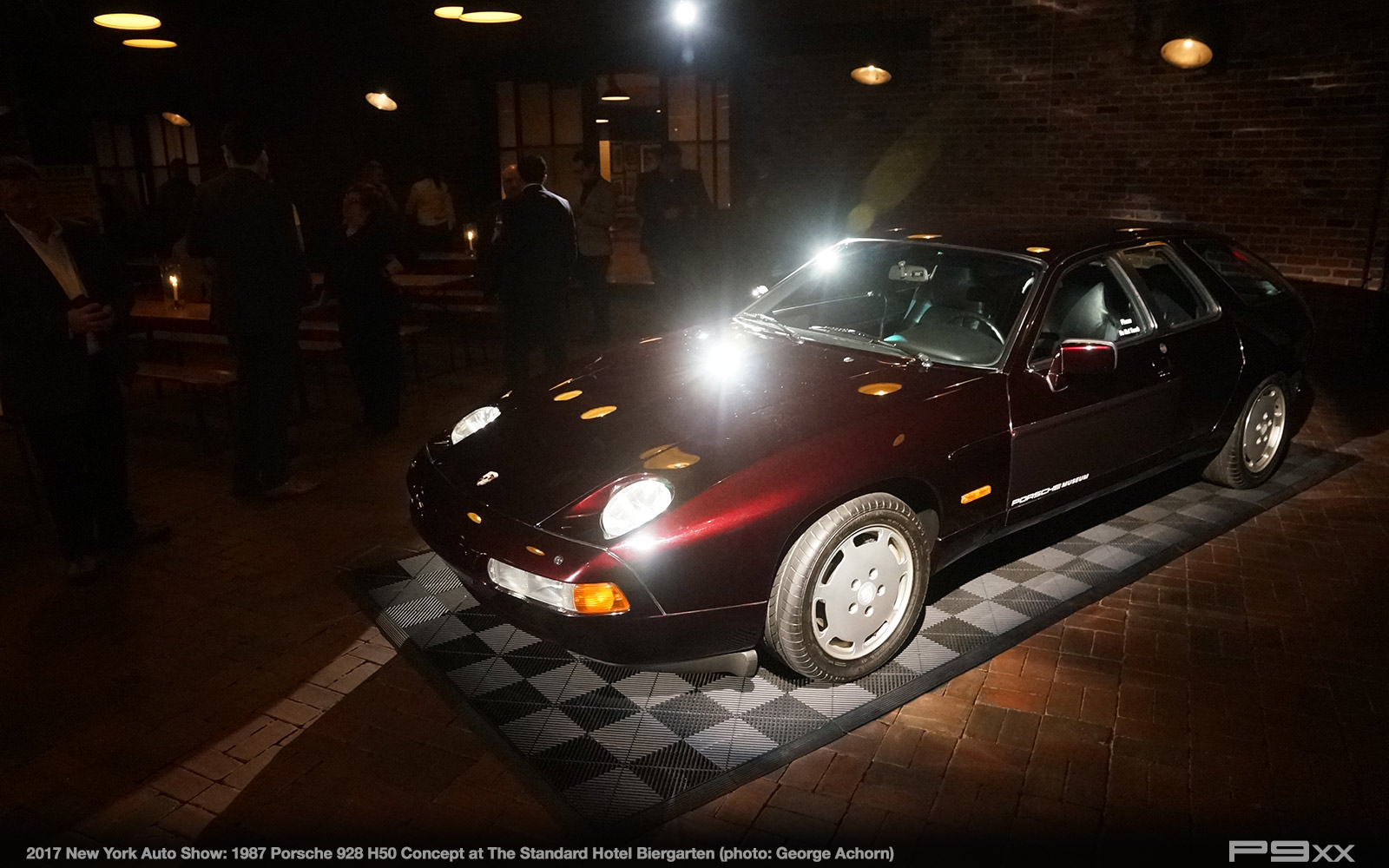 Built in 1987, this prototype of the 928 sports car took on a more wagon-like appearance when it was converted to a four-door design. The car was built in concert with the launch of the then-new series 4 (a.k.a. S4) version of the long-lived 928. The H50 was lengthened to accept the rear doors and improve legroom for rear passengers.
Never displayed as an actual concept H50 was one in a rich line of obscure prototypes built by the factory in order to explore a particular niche. Unfortunately for those who may be a fan of its spaship-like take on the station wagon formula, the car proved not to be up to Porsche engineers' standards for rigidity after accumulating over 5,000 miles of testing. This likely explains the less than perfect paint work and wear that is typical of such a mule.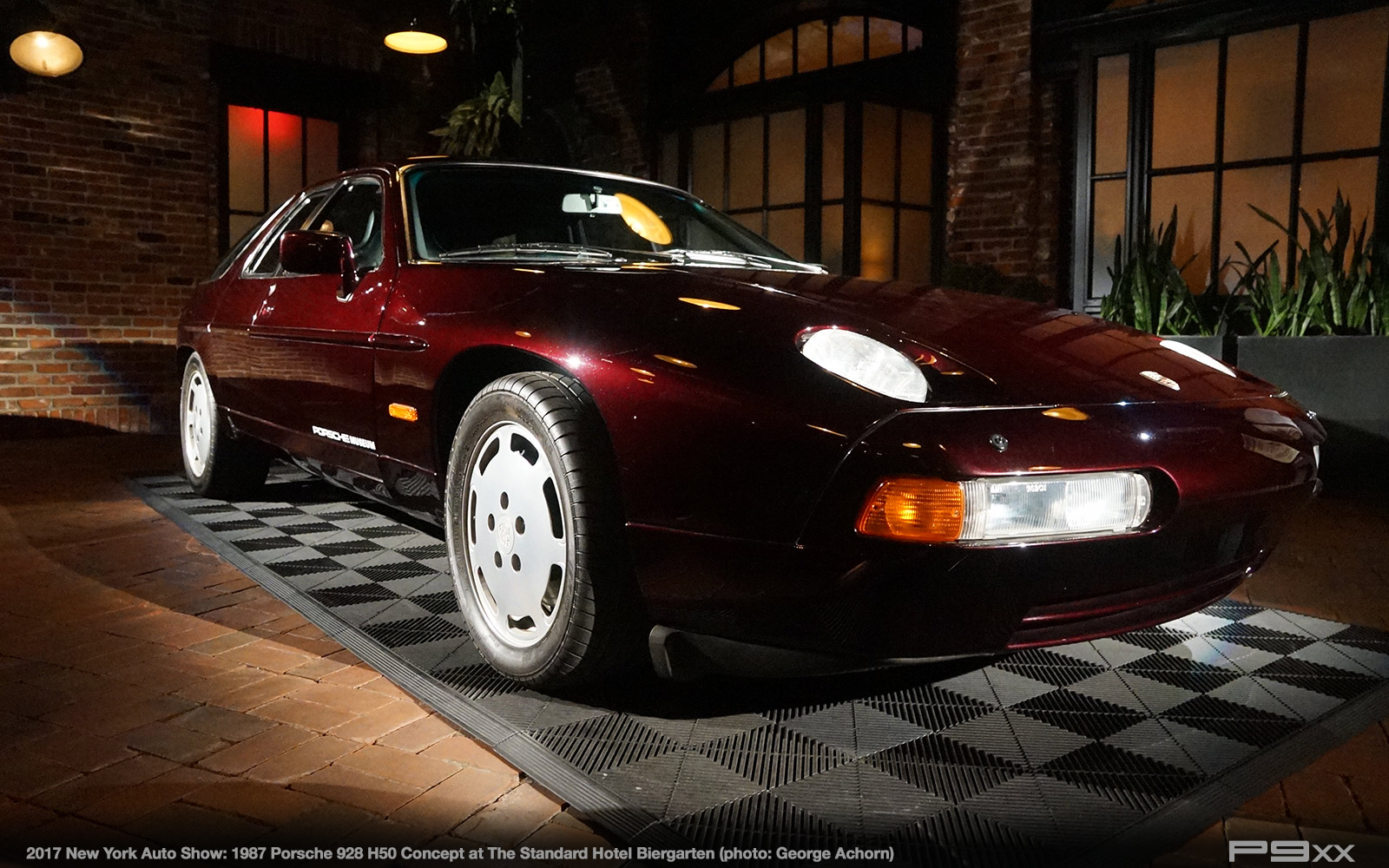 Not making the cut, the car went into storage. It wasn't publicly shown until 25 years later when it made its debut at the 2012 Pebble Beach Concours d'Elegance. This time around, the car traded its Pebble Beach fairway display space for the dark and intimate space at The Standard Biergarten on Manhattan's West Side much to the enjoyment of those who attended.
See more photos from this event in our 2017 New York Auto Show photo gallery HERE.