There's no doubt that there's never been a time when the word "Porsche replica" have been so broadly applied. Whether ranging from the traditional 356 and 550 replicas on air-cooled VW mechanicals, to more modern Boxster-based Speedster re-interpretations and even Porsches reimagined by Singer as the halcyon level of 911 backdating, there's never been a time when Porsche enthusiasts looking to embrace a slice of the Porsche mythos have had so many choices. Enter one more company to this segment, that of fabled Italian design house Zagato.
Like many Porsche replicas, the cars we're showing you here reinvent some of the 356 lineage. However, they're far from fiberglass shells on more pedestrian VW mechanicals. Instead, they're painstaking reinventions of history more on the caliber of the Crosthwaite and Gardiner reproduction Auto Union Silver Arrow replicas. In the case of the Ferdinand Porsche-designed pre-war grand prix cars, Audi commissioned exact replicas of specimens lost to time after being spirited away behind the iron curtain decades ago. In the case of Zagato, these are commissioned cars built on Porsche 356 donors that recreate the one-off and long ago destroyed 1958 356 Speedster Zagato, as well as fully creating the 356 Carrera Zagato coupe that only ever went so far as a design drawing in 1959.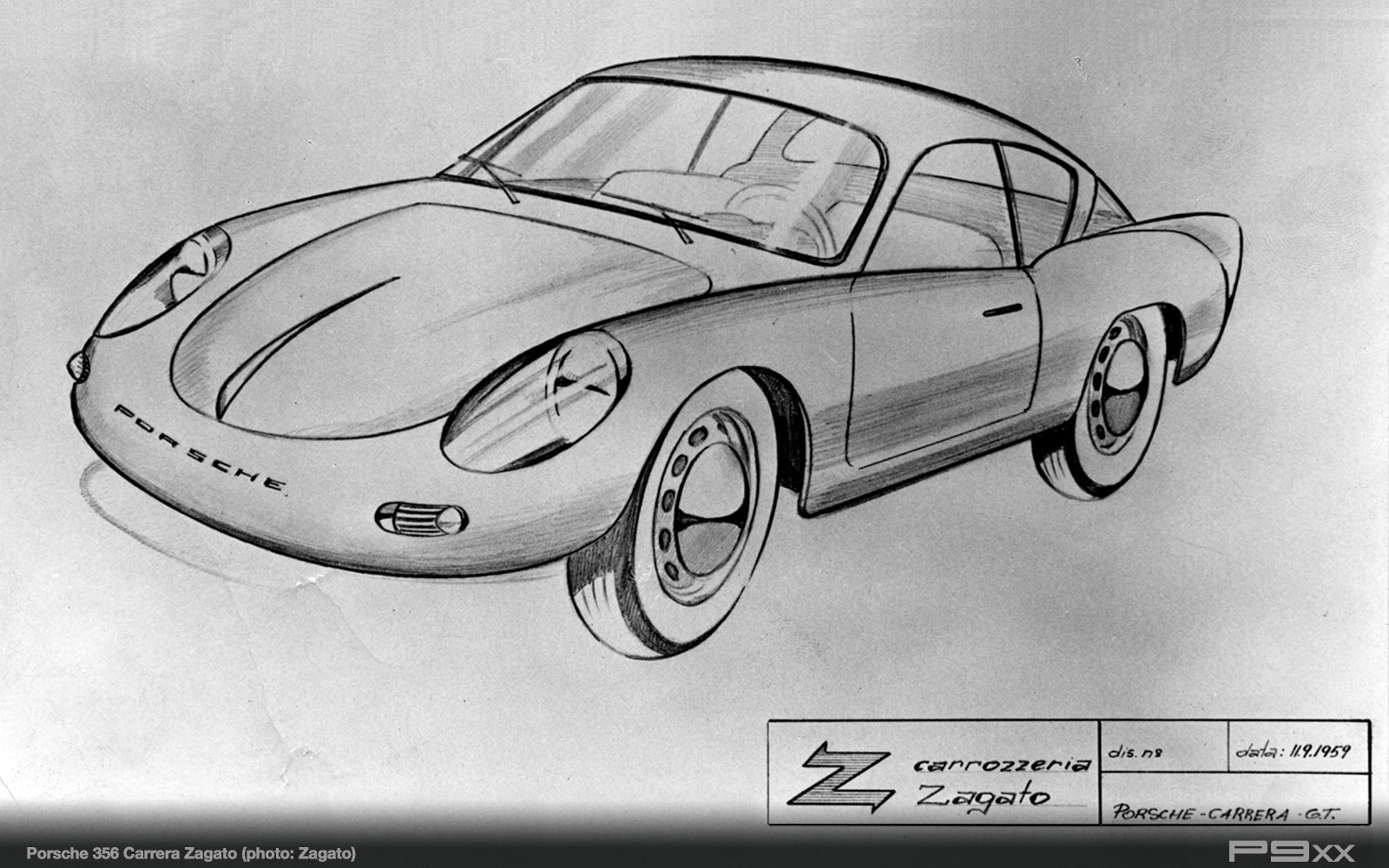 In the days when these cars were originally conceived, Zagato was but one of several exotic Italian carosseria that were a popular choice for the commissioning of tailored automobiles amongst that era's jet set. As the decades passed and modern production have made such practice more and more difficult, many of Zagato's chief competitors such as Bertone, Pininfarina and Giugiaro have either gone out of business or have been bought up by large multinational conglomerates.
Zagato is one of the few remaining independents. Over time, it stayed small and true to what it did. It's done special limited series models over the years for companies like Aston Martin, and more recently it's gotten in on the Porsche heritage market by planning two micro batches, nine each of these fascinating Porsche 356 models.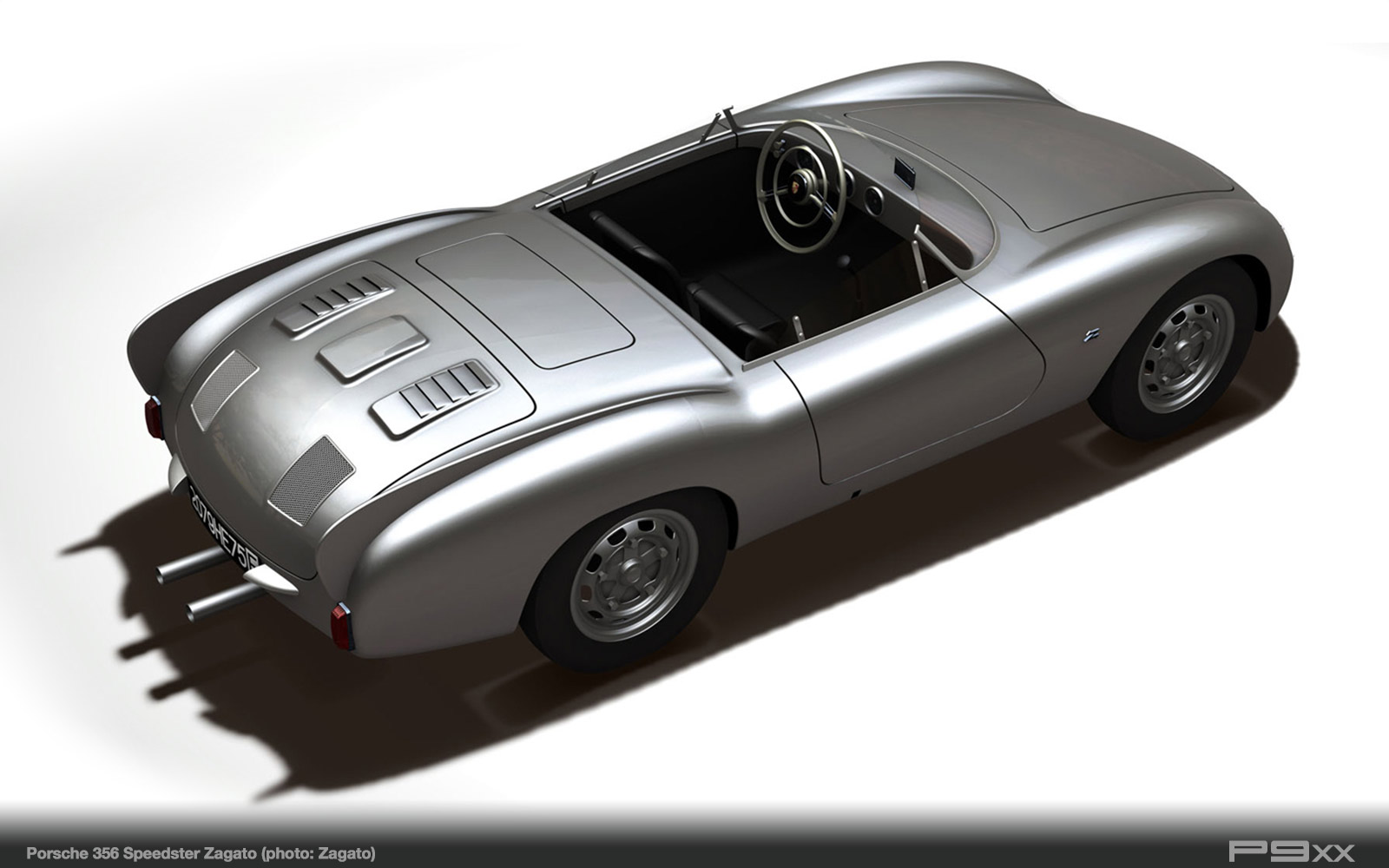 First up is the 356 Speedster Zagato. This model was first produced in 1958, a one-off built for French gentleman driver Claude Storez. Getting his start in Simcas, Storez had graduated to a Porsche 356 in 1952 and won French championships in a Porsche by 1956 and 1957. At the 1957 Tour de France, Storez only managed a 6th place finish, admirable given those finishing in front of him included four much more powerful Ferraris and one Stirling Moss in a Mercedes-Benz 300SL.
Given the outcome of that race, it's not surprising that Claude Storez was quickly coming to the realization that he needed something more competitive. For that, he turned to Milan-based Atelier Zagato who had been building a competitive reputation for themselves with exotic lightweight bodied specials that were placing quite well in races like the Mille Miglia.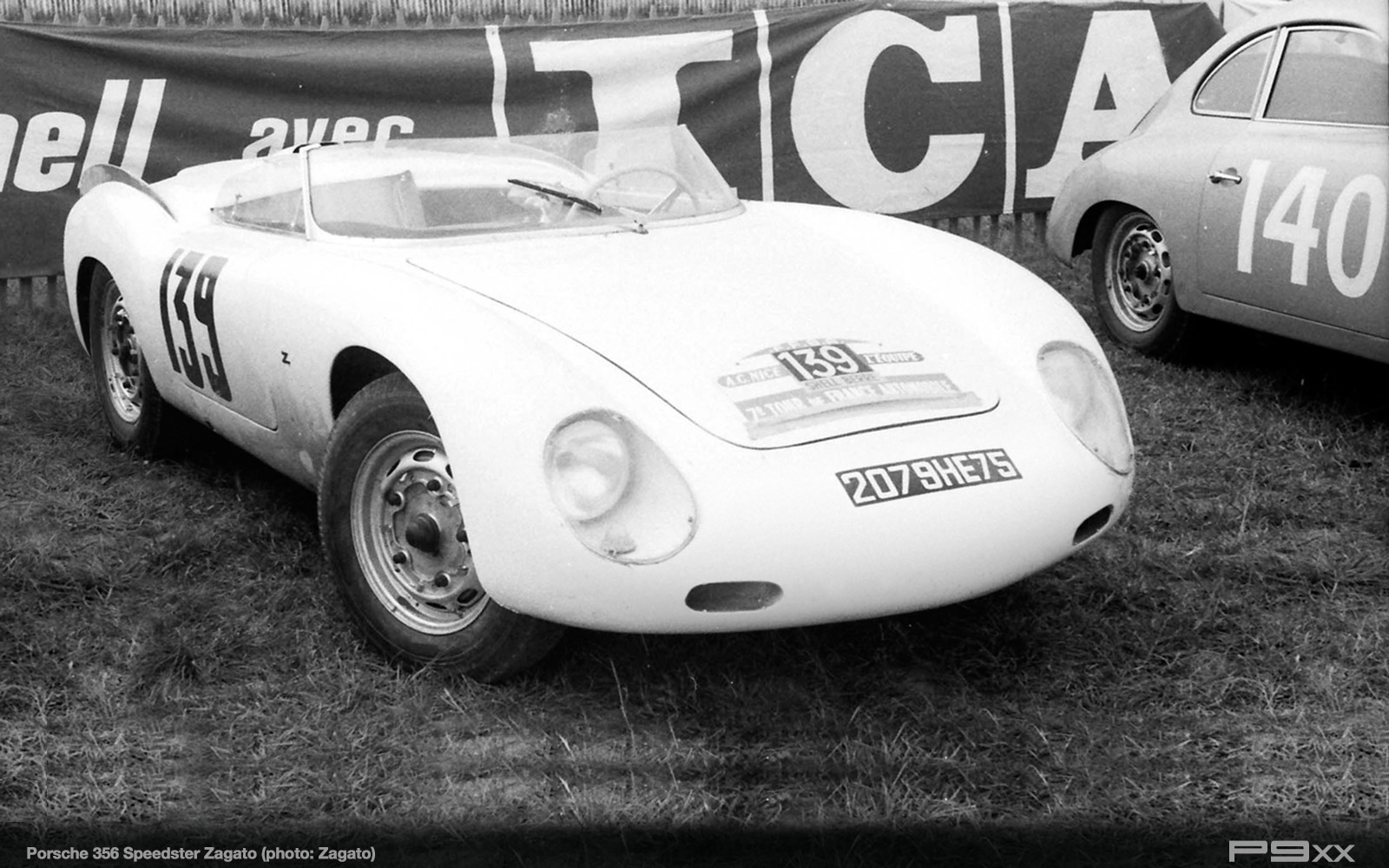 To that end, Storez ordered a brand new 356A Speedster with Carrera GT engine and lightweight GS specification. He shipped the rolling chassis directly from Zuffenhausen to Milan so that Zagato could turn the already impressive car into something lighter, faster and presumably more successful on track. When the car returned to Zuffenhausen for installation of its engine, its aerodynamic aluminum bodywork looked more like a 550 Spyder or 718 RSK than it did the 356 Speedster that had been sent to Italy.
Storez took delivery and campaigned the car until February 7th 1959 when Storez lost control and hit a concrete post while competing in the 1959 Rallye des Routes du Nord. The French driver was tragically killed in the accident, and much like James Dean's infamous 550 Spyder, the car disappeared and hasn't been seen since.
Several years ago, American collector Herb Wetanson approached Zagato to build a replica based on original design drawings and 3D modeling created from vintage black and white photos of the time. That process appears to be what inspired this small series of production 356 Speedster Zagatos, in this case now at a basee cost of $350,000 plus the donor vehicle.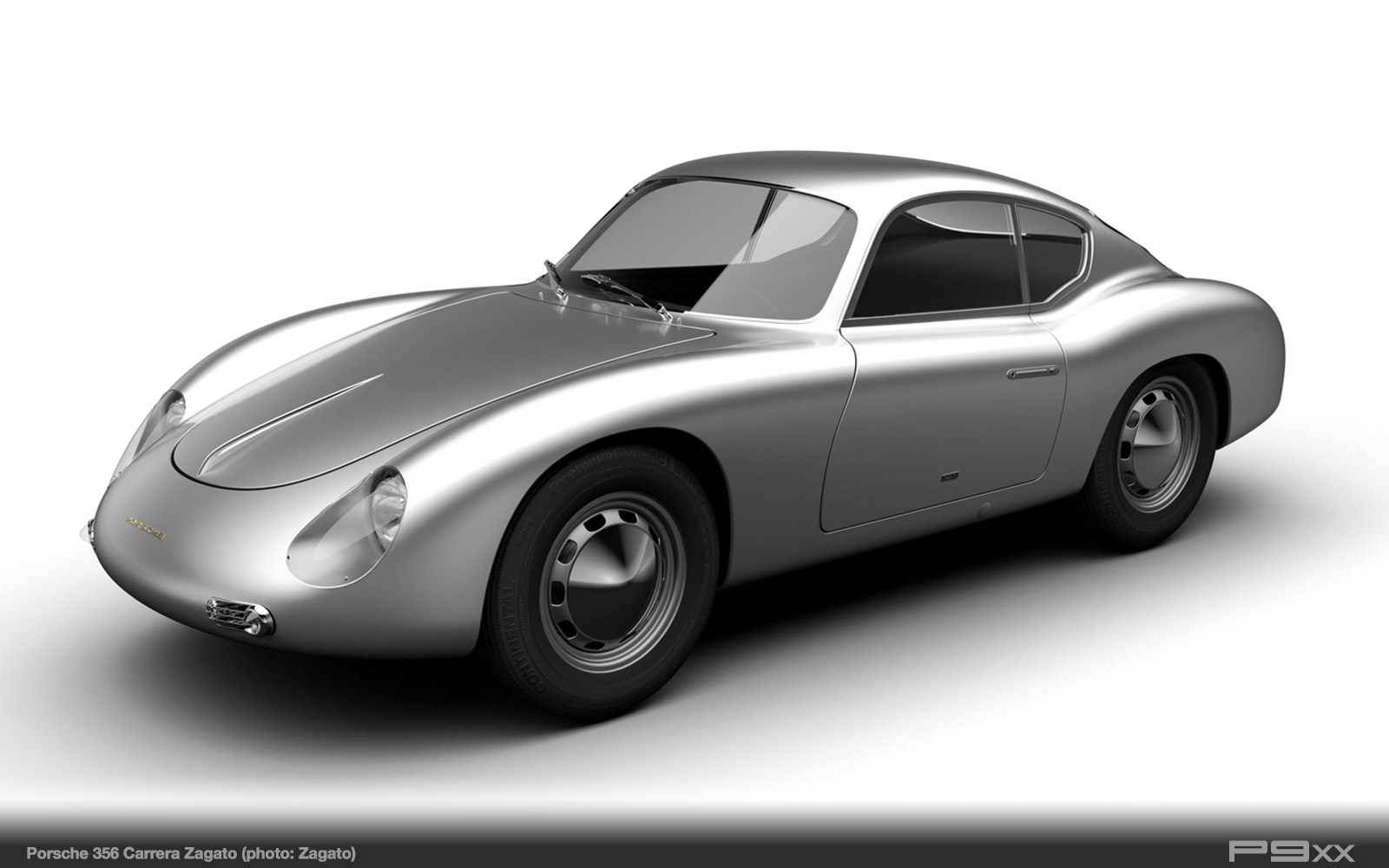 Research during the process resulted in the unearthing of a drawing that inspired the second project. This sketch of a coupé that had gone any further. Later in the 1960s, Zagato was involved in the early stages of a collaboration with Porsche and Abarth that would eventually see Zagato pulling out of the project even though a limited number of 356 Abarth GTL Coupes did eventually get built. Those coupes are well known in enthusiast circles, but much more widely associated with the respected tuning firm Abarth than with the any association to Zagato.
One might argue that this earlier Zagato coupé design is more elegant than the Abarth. It's low roofline and raked windshield seem to share more with cars like the streamlined 904 and 906 racers than the 356. To that end, the car you see here is now known as the 356 Carrera Zagato, and it will cost just a bit more at a base price of $500,000.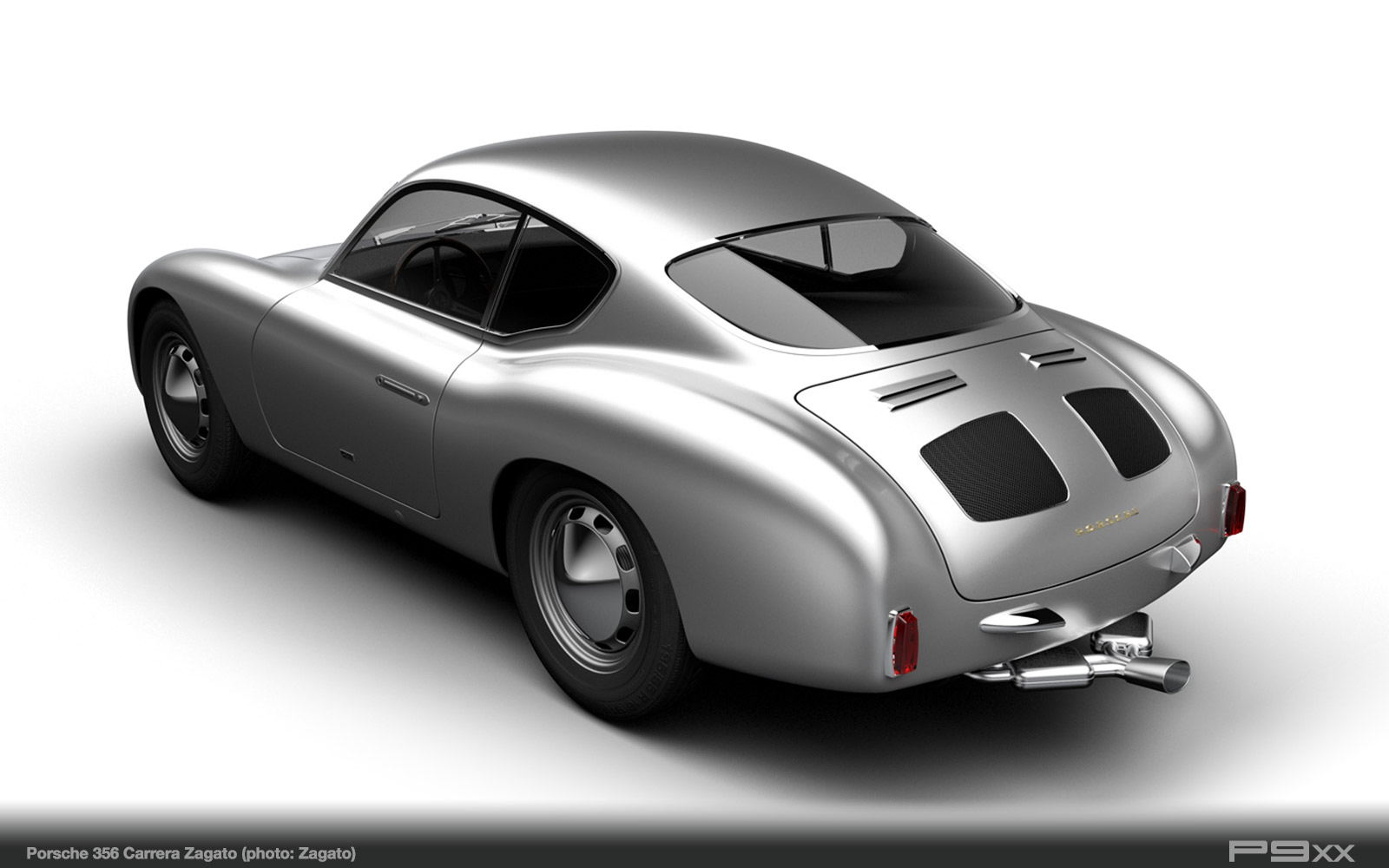 Given the pricing Zagato is reportedly charging, not including the cost of the donor car on which it will be based, our math says that's spot on with a "base" 911 reimagined by Singer, albeit slower and ultimately much more rare. Figure you'll still need to provide a period correct 356 donor, which is probably at least double the price to acquire as a tired 964 that you'd need for a Singer.
For a donor, Zagato suggests a 356 A Coupe T1 and T2. Given the level of rebuild, it is expected you could start with a pretty rough example, though finding a donor in today's Porsche market may be difficult. To that end, Zagato says they're willing to help procure a car. Initial documents on the process suggest that while the pricing does include body transformation, trim and color as well as chassis preparation, it does not include mechanical restoration… so the rougher the starting point does mean more dollars involved. All costs aside, you may not be surprised to learn that all eighteen cars are already spoken for.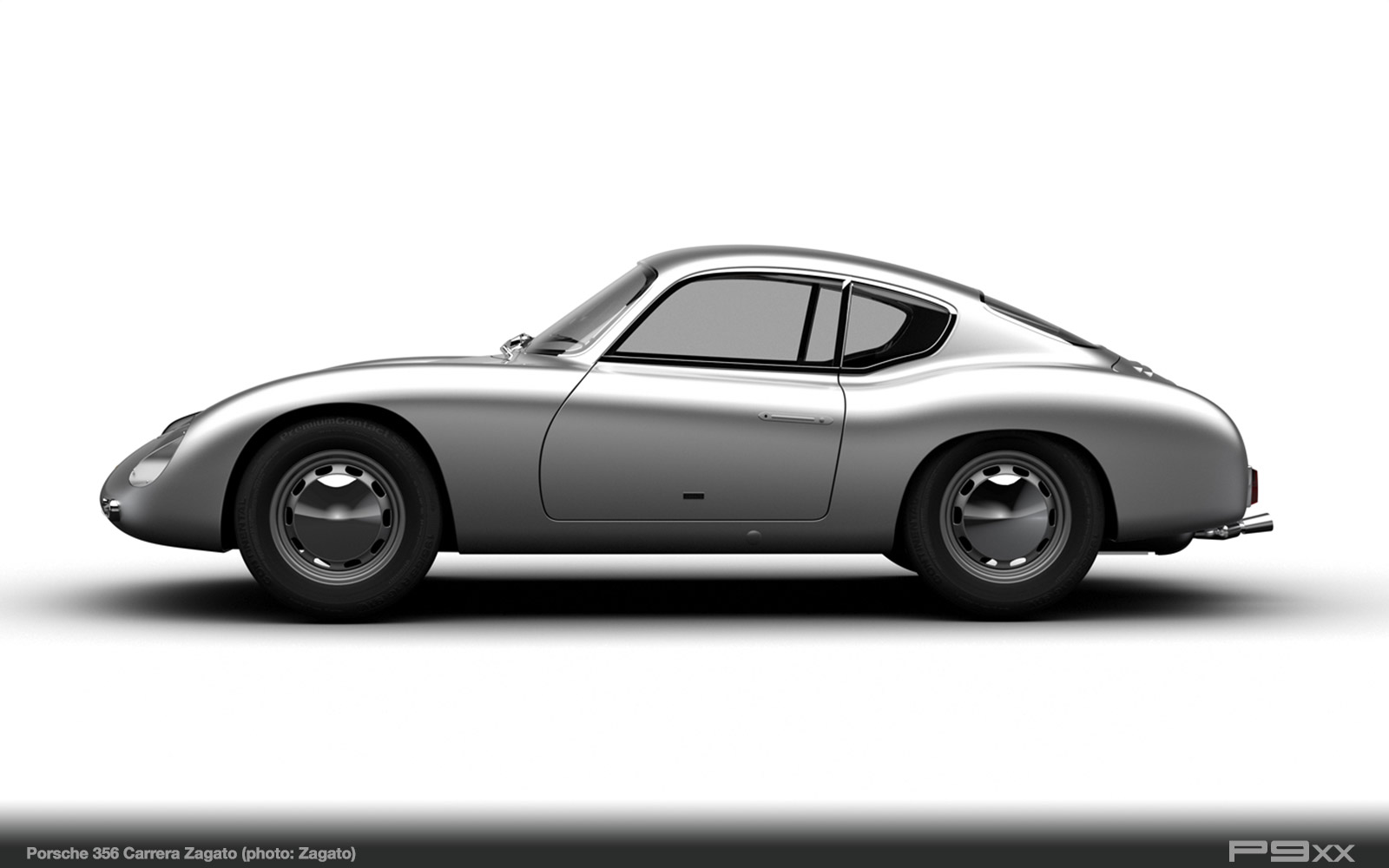 Where we flounder to find an equivalent in the Porsche "replica" space, Zagato seems more seasoned with terminology. For the Italian firm, the name of the game is "Sanction II". For the uninitiated, Sanction II is a designation that refers to finely built recreations, and it's a budding trend in the auto industry as a whole. The likes of Jaguar's XKSS recreation and Aston Martin's DB4 GT both qualify. In Zagato's case, they intend to only recreate cars that have been destroyed or disappeared… plus add in maybe having never existed in the first place given the background of the 356 Carrera Zagato.
Andrea Zagato, CEO of the firm recently told the Robb Report, "Zagato is a design house, the last independent Italian house in existence— dating back to 1919—that is still run by a member of the family. So we're not influenced by technological advancements that consume the OEM manufacturers. Our buyers are car enthusiasts who love the Zagato brand and workmanship—collectors who recognize a sure investment."
Interested in learning more? We'd suggest first checking the Robb Report story linked above. Beyond that, you can find Zagato's own website at Zagato.it. Other background resources we used in researching this story include Ottority.com, and Coachbuild.com.