With Porsche sitting out this year's North American International Auto Show in Detroit, emphasis for the brand's American division turned more heavily toward New York. Scheduled in less of a conflicting way against other industry auto shows, New York also represents a much more critical sales market to Stuttgart than does Detroit. In as much, the brand had plenty to share on its stand at Manhattan's Jacob Javits convention center.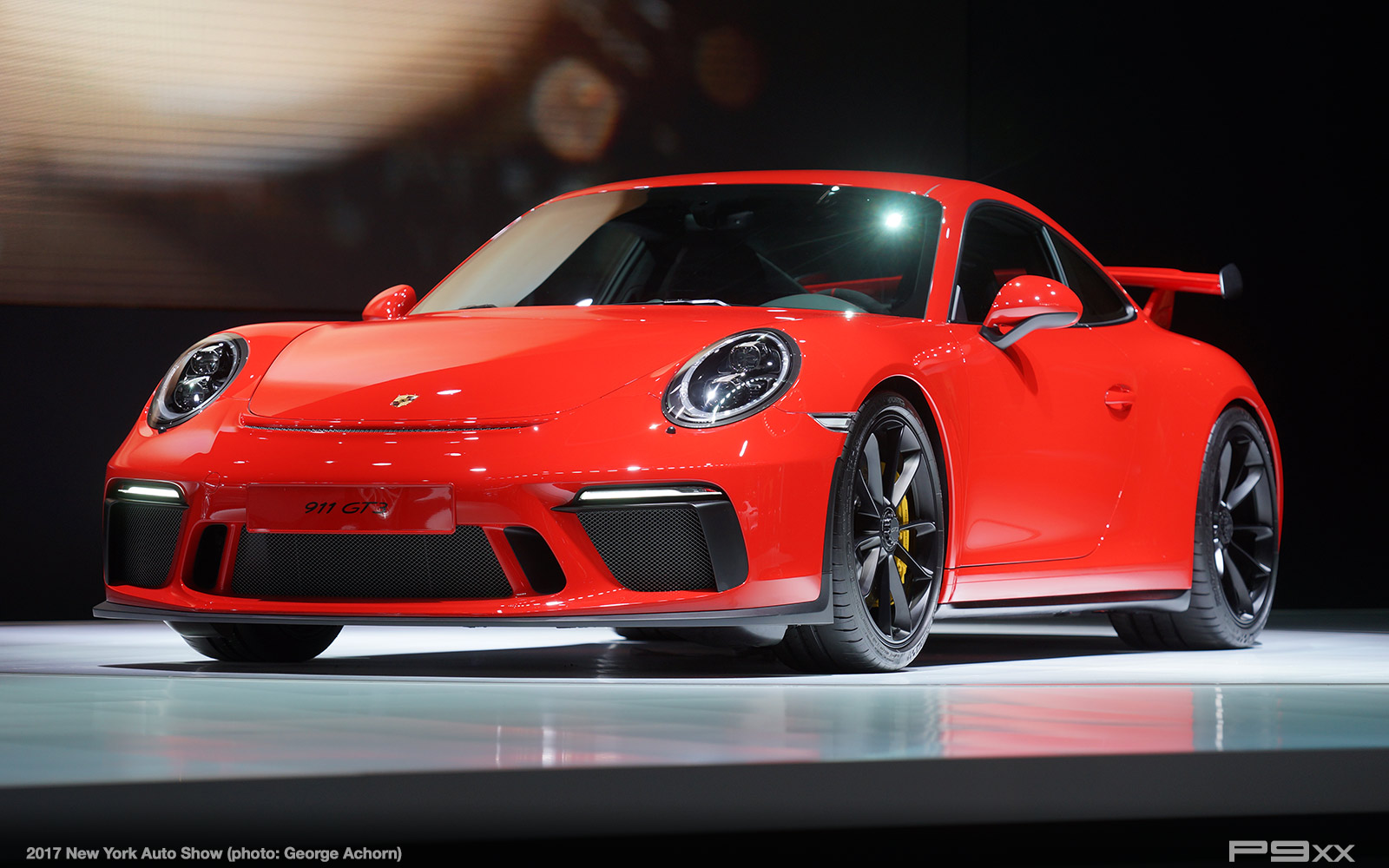 911 GT3
New York saw several market debuting new models, but we suspect the most hotly anticipated is the latest 991.2 generation 911 GT3 with its new 500 bhp 4.0-liter flat six and returning optional 6-speed manual transmission. Yes, engineers will tell you that the 7-speed PDK gearbox is faster, and that's the version that's capable of 0-60 mph in just 3.2 seconds, but it's likely that Porsche had the attention of its purists long before that and at the mention of the word "manual".
As with the new GT3's earlier display and debut at the Geneva Motor Show, the display car in New York was again red with black details work such as wheels. No doubt there's a corporate launch spec that dictates this, though we were hoping to catch it in some heretofore unseen configuration as Porsche did back with the 997 GT3 RS reveal in Manhattan several years ago.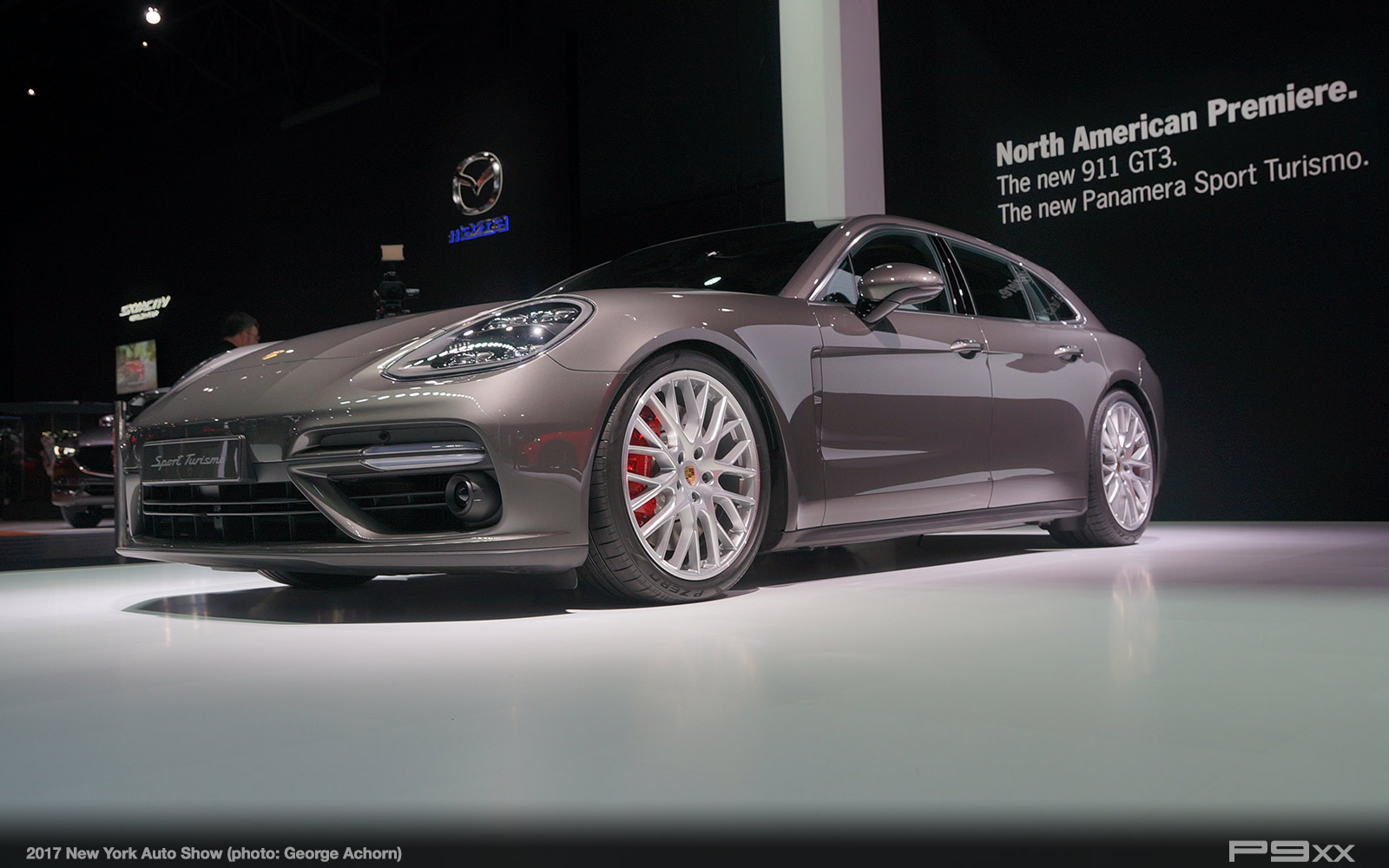 Panamera Sport Turismo
Another domestic debut for Porsche was that of its new Panamera Sport Turismo sport station wagon. Given the brisk pace of American sales for models such as the Cayenne and Macan, a long-roofed version of the marque's tech-laden Panamera 971 platform is sure to be a success for Porsche Cars North America. The car sat on stage alongside the new 911 GT3 in New York, just as Porsche likely hopes many of its owner garages will also shake out in the next few years.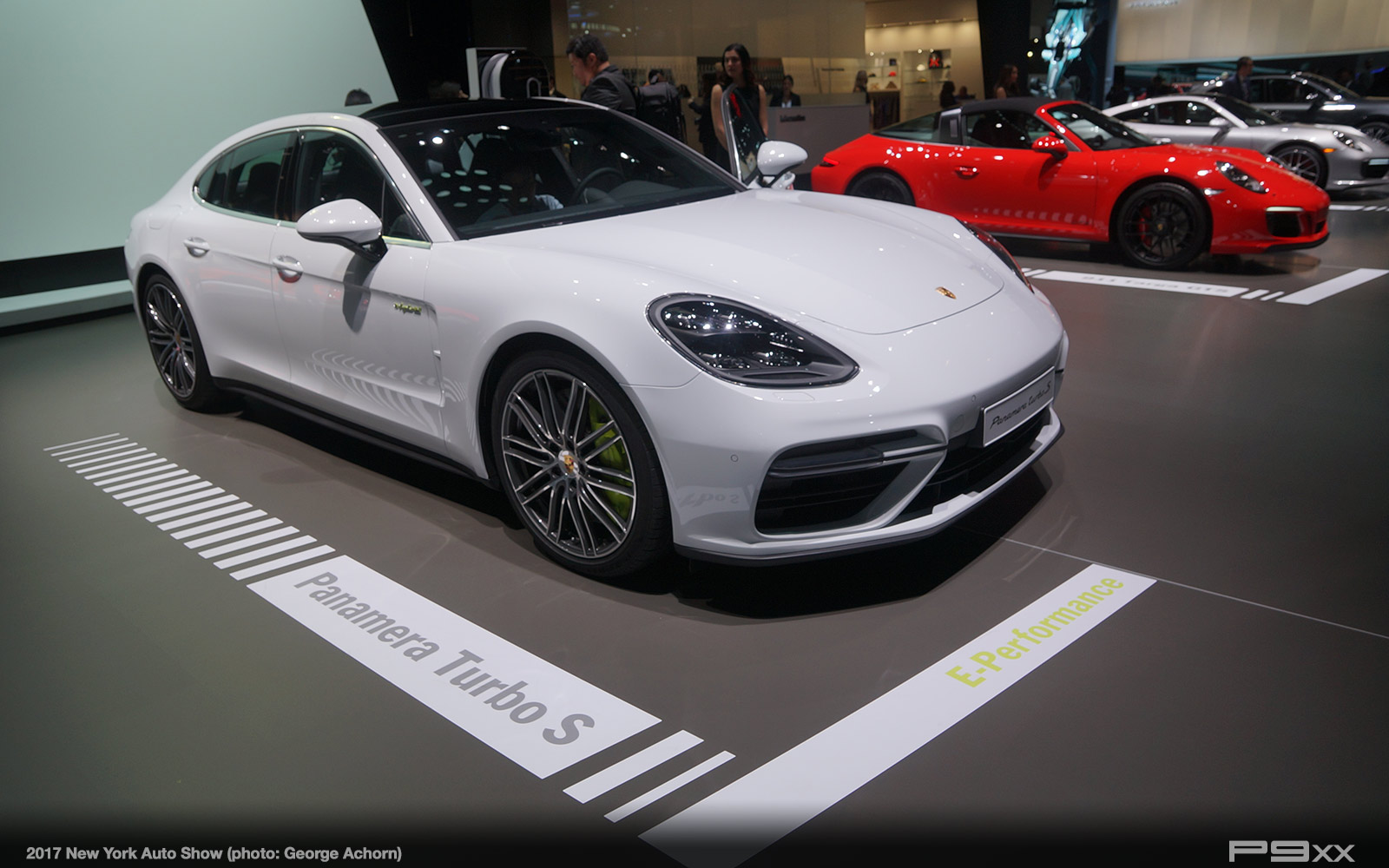 Panamera Turbo S e-hybrid
Unlike other production e-hybrid models that have come before it (less the 918 of course), the new Panamera Turbo S e-hybrid aims to establish the electric side of the Porsche range as the highest of performance. Whereas in models like the Cayenne e-hybrid, Porsche aimed to be pair electric drive with more frugal drivetrains, that's no longer the case here. By combining the electric drive with its most powerful Turbo S spec of the 971 Panamera, Stuttgart aims to create the most exclusive and powerful configuration in the range. No less than 680 hp (550 hp combustion) combined with all-wheel drive make this Panamera Q-ship capable of a 3.2-liter 0-60 figure that'll match the new 4.0-liter 911 GT3.

Elsewhere on the Stand
Other cars on the stand were also sure not to disappoint. Among them was a handsome 911 Targa 4 GTS, a 911 Turbo S with some extra tailoring from Porsche Exclusive and a Macan.
See more photos from the New York Auto Show in our event photo gallery HERE.