Any car enthusiast who's ventured to Monterey during the burgeoning classic car week can tell you there is literally something or some event for everyone. For those into choice automotive gear, one not-to-miss is certainly Automobilia Monterey.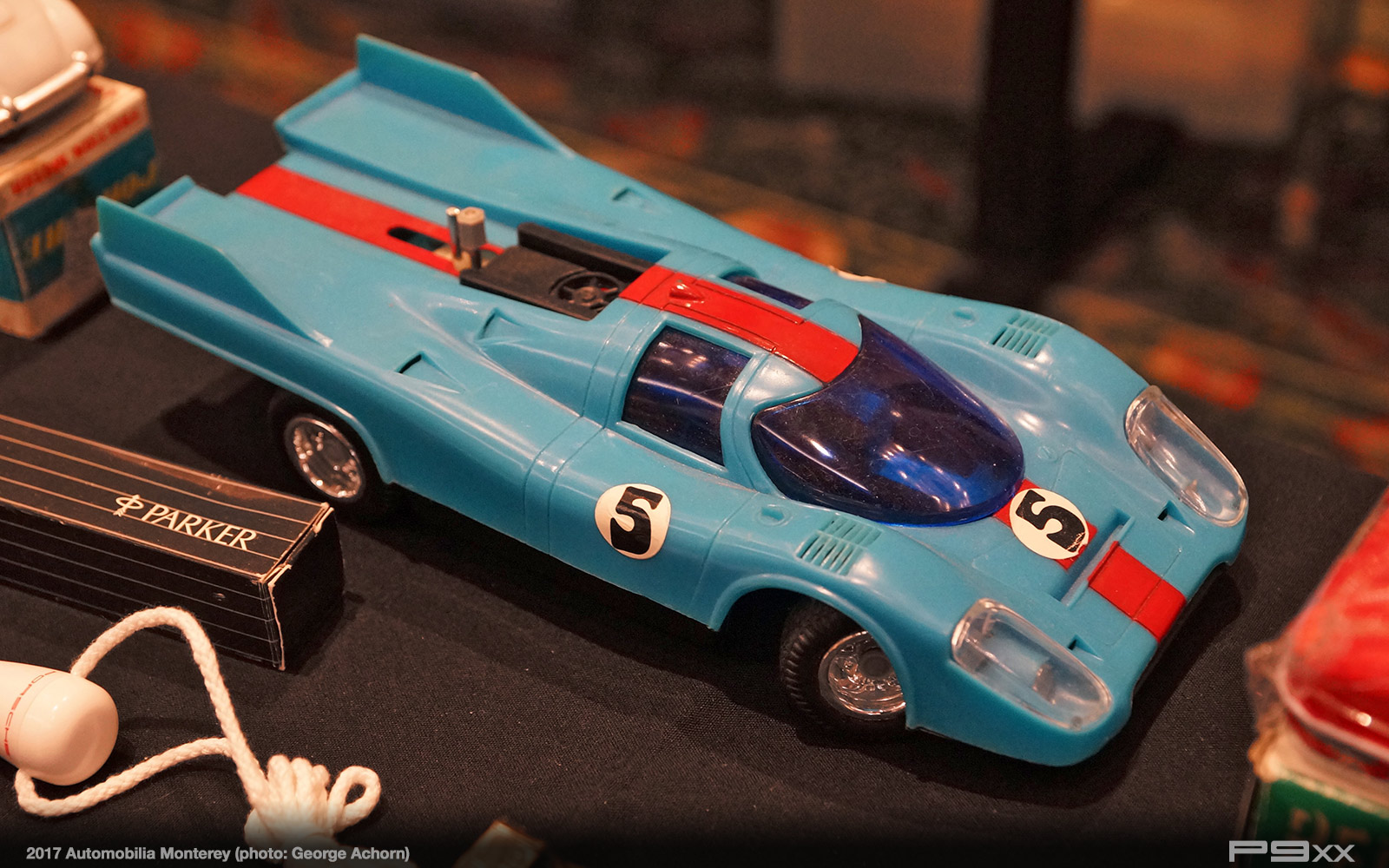 Held Tuesday and Wednesday of show week in the ballroom of the Embassy Suites in Seaside, CA, this is one of the few multi-day events on the week's calendar, making it easier for those interested to find time to attend. It's also earlier in the week, which means less crowds and less likelihood of conflicting with the bigger concours and car shows like Pebble Beach, the Rolex Motorsport Reunion, Legends of the Autobahn, Porsche Werks Reunion, Concorso Italiano or The Quail.
Now in its 14th year, the event is organized by Porsche enthusiast Tony Singer who is also owner of VintageAutoPosters.com. Given he's from the space, it's not surprising Tony would have an eye for the need of organizing a marketplace and expo for vendors with wares for auto enthusiasts.
A bit like Retromobile, the event offers an eclectic mix of wares for car enthusiasts, be it artworks, signage, books, watches, scale model cars, and more. It's also got more of an exclusive feel (and yes pricing) that makes it a bit more prestigious than the vendor rows at the other events during the week. Yes, you'll see some of the same vendors around, but likely their selection won't be quite as deep and there's less emphasis on mass purchased items. For instance, you'll see model cars on hand, but they're likely one-offs or hard-to-find and out-of-production vintage finds.
For those arriving into Monterey days before the main crowds, we can think of no better way to spend your time. For the $15 price of entry, you'll find yourself perusing automobilia you may never had known existed for hours on end. If you're not careful, some may even go home with you to your office, den or garage.
See over 60 photos from Automobilia Monterey 2016 in our event photo gallery located below.
More Information
Listen to an interview with organizer Tony Singer at CarsYeah.com
Photo Gallery