Ask anyone who's indulged in a Monterey Car Week and they'll be the first to tell you. You can't see it all. There's simply too much going on, particularly during the more crowded latter half of the week. In as much, we used our arrival day to peruse the preview at the always exclusive Bonhams Monterey Auction.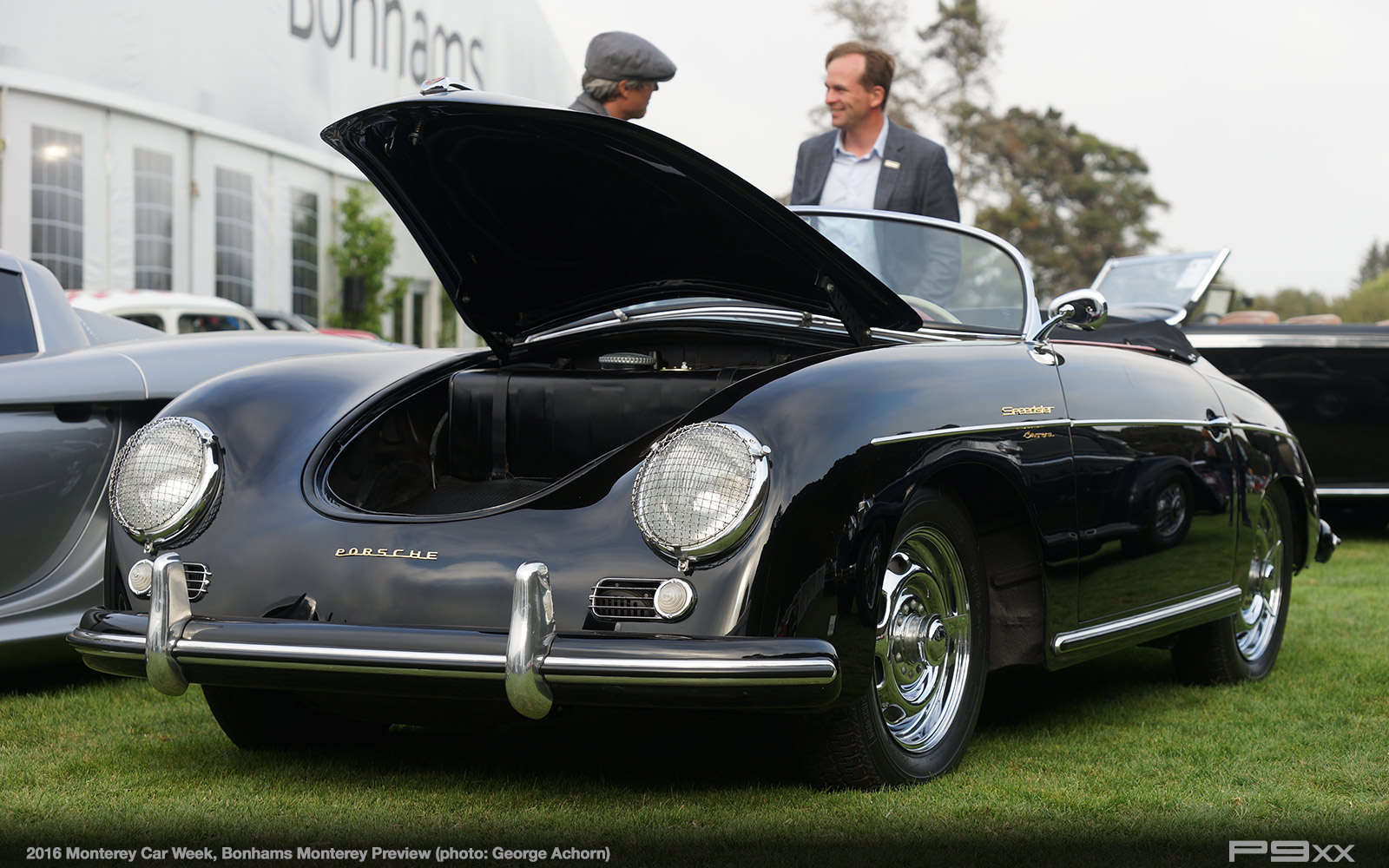 If you're not planning on bidding on one of these fine automobiles and you don't care to see the spectacle as it happens, checking out the auction on a preview day makes more sense. Earlier in the week as we saw it, there wasn't much of a crowd and a relaxed atmosphere at the Bonhams auction structure near The Quail.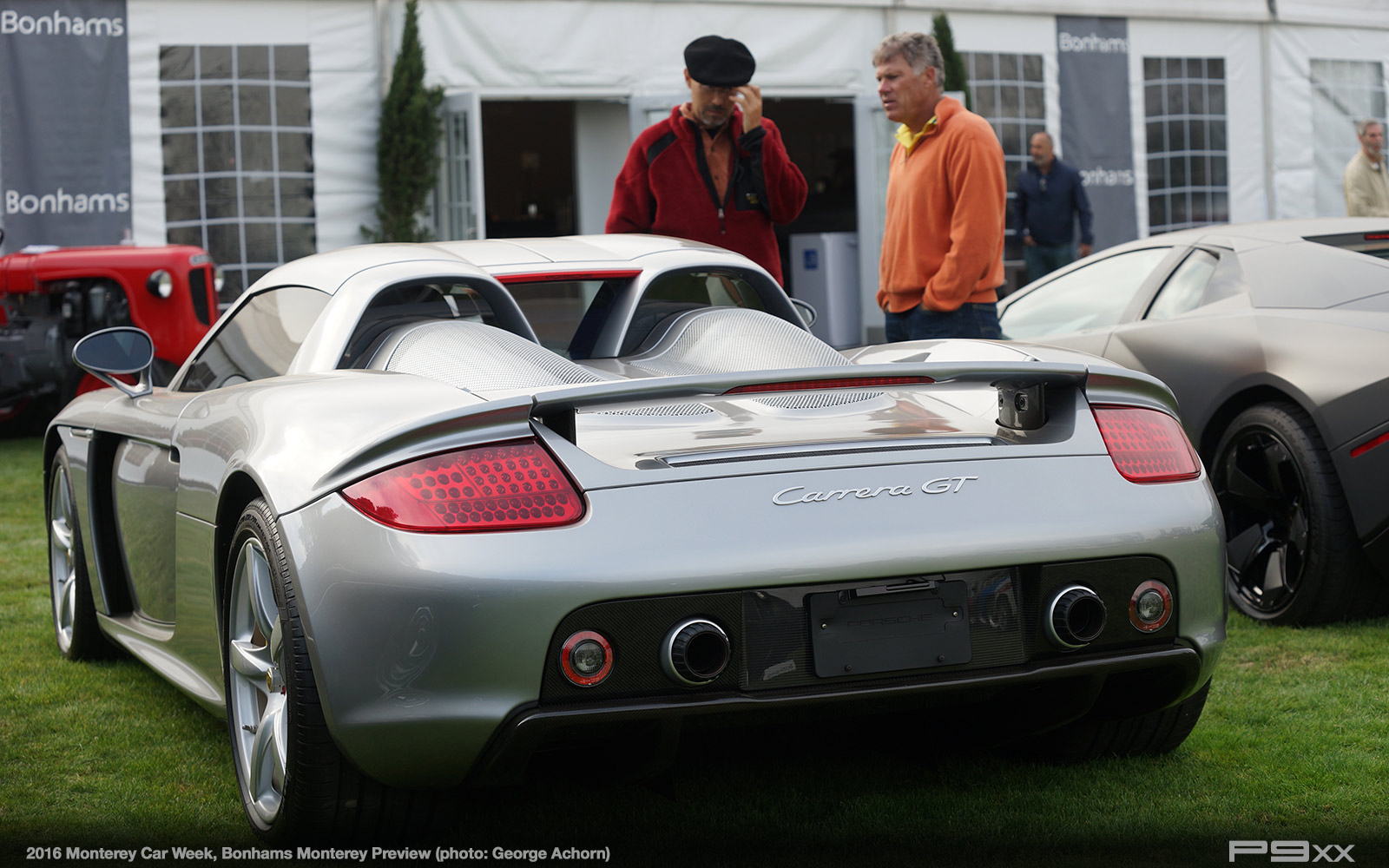 As you can see, cars ranged. Everything from early 356s to a Carrera GT and many forms of air-cooled 911s were all represented.
See more than 50 photos from the event in our photo galleries below.
Photo Gallery