There's no doubt that the Pebble Beach Concours is one of the most iconic in the world of the highest caliber automotive concours. The event, held on Sunday of Monterey Car Week, also marks the end of the week-long celebration of the automobile.
For brand enthusiasts, the appearance of cars for your particular leaning, can be hit or miss. Given Porsche wasn't a featured marque at this year's event, the Stuttgart focus wasn't terribly thick. Nevertheless, it is worth a mention. Also, this is Pebble Beach after all, and we weren't going to miss it even if Porsche wasn't the focus.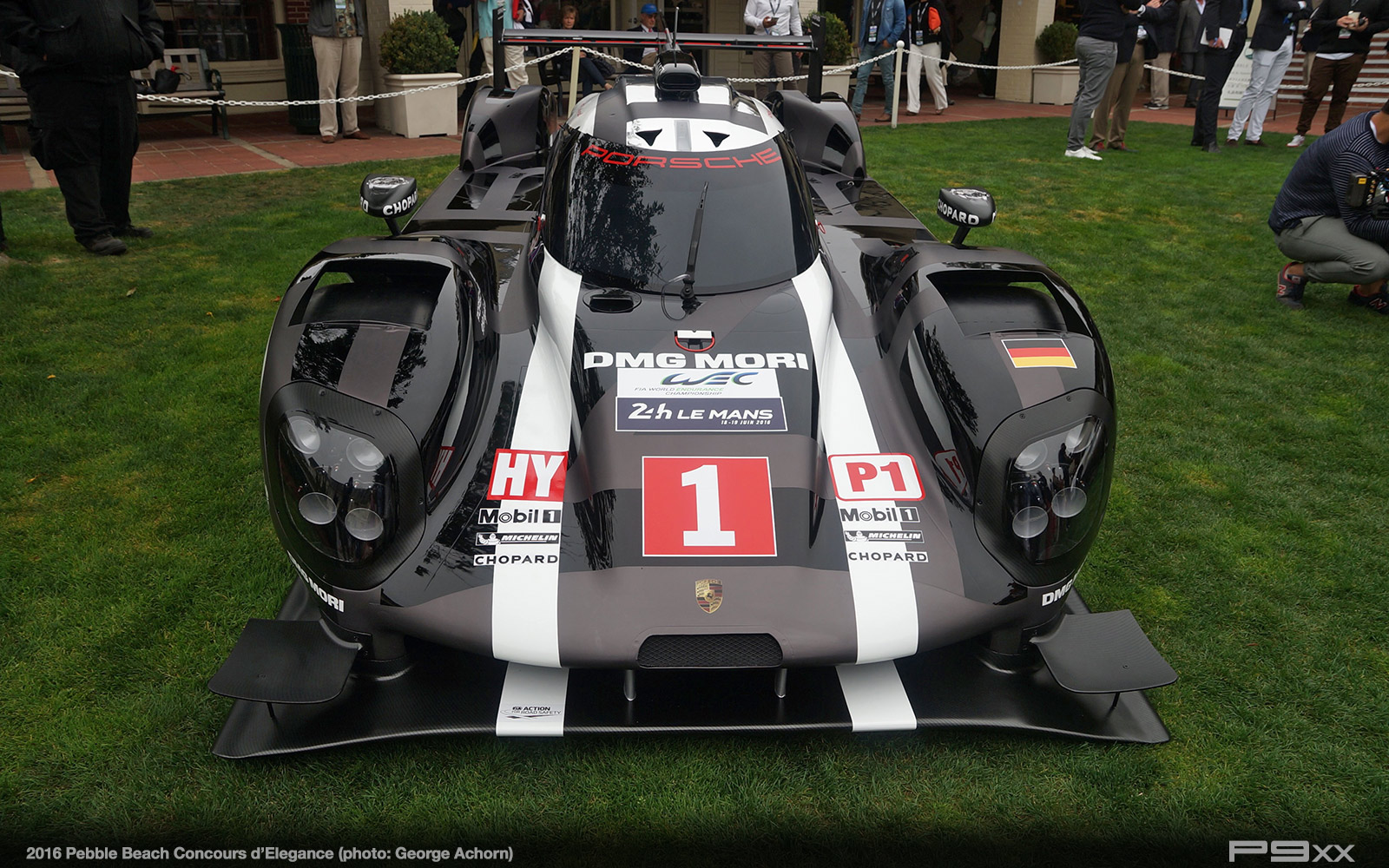 The centerpiece and main attraction at Pebble Beach was the presence of the 2016 spec #1 Porsche 919 hybrid. Given Porsche's victory this year at the 24 Hours of Le Mans and their points lead in the FIA WEC, the 919 was a special treat. Near as we can tell, it is the only time the 2016 spec car was on display during the week as well.
Porsche's winning LMP1 was part of the exotic lawn at the entry of the Pebble Beach event. This space is usually made up of the most recent concept cars or recently introduced hyper cars. While all very beautiful and impressive in their own right, the 919 stuck out proudly as one with actual current racing victories.
Beyond the 919, the only other Porsche on display was a 911 Carrera Cup car integrated into the Yokohoma tire corporate booth.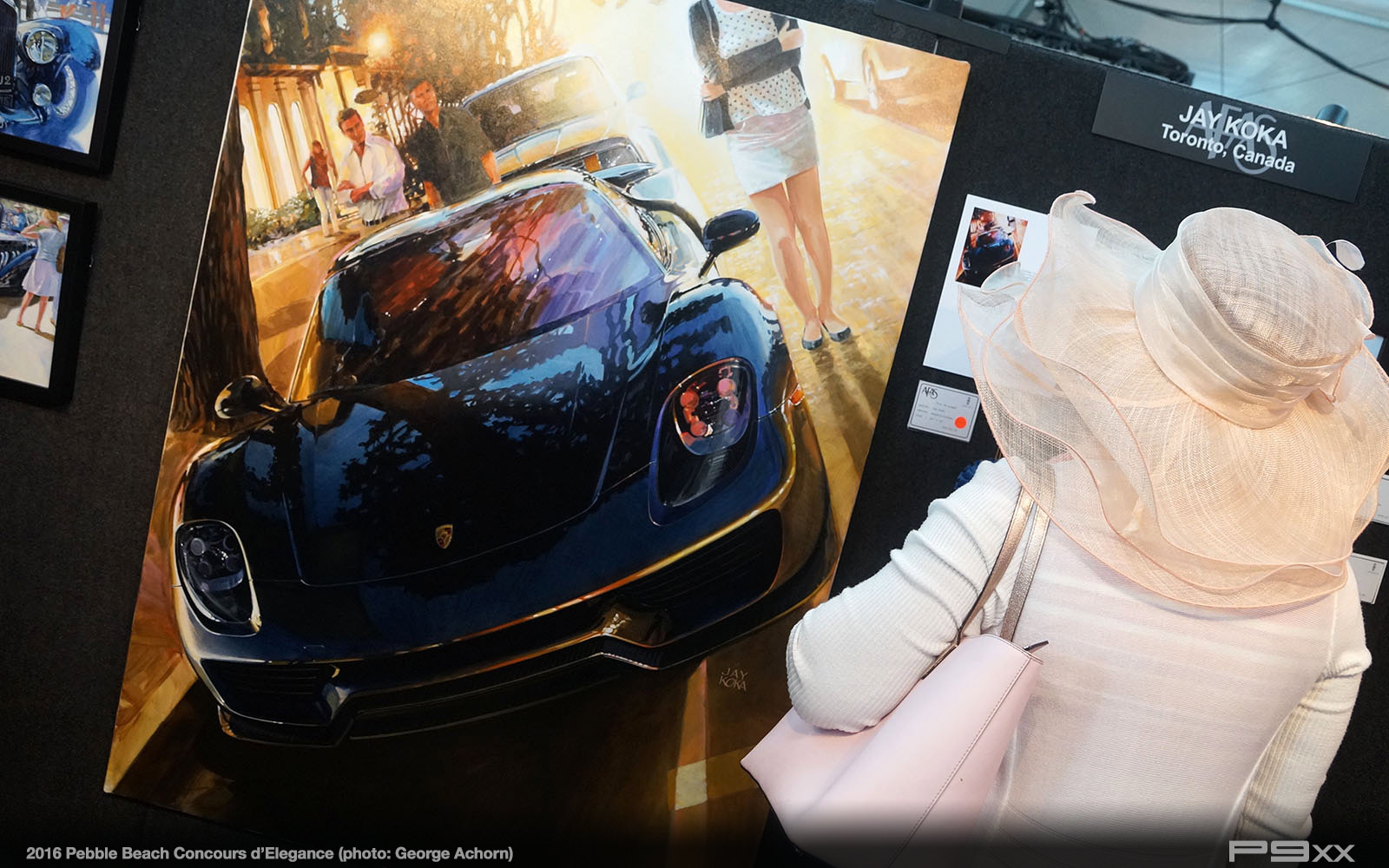 In addition to cars, Pebble Beach also highlights automotive artists. Porsche is a common inspiration for artists, and the display didn't disappoint for Porsche fans. Paintings from Jay Koka and David Chapple's intriguing slatted artwork paying homage to vintage Porsche racers were some we found most enjoyable.
Founded in the 1950s, the Pebble Beach Concours remains not just hallmark event amongst the most exclusive classic car shows, it also remains a keystone and grand finale of a week that is becoming ever-more-packed with events vying for the attention of the world's most active automotive enthusiasts.