When it comes to events for aficionados of air-cooled Porsches, there are few events in the world that can rival Luftgekühlt. There may be larger shows, but this SoCal gathering by Howie Idelson and Porsche factory GT driver Patrick Long has offers up a Rat Pack like cool and now for the fourth time.
Why Rat Pack? Like Frank, Dean, Sammy and the crew that coined the name, Idelson and Long bring in their own mix of notable friends in order to create a Luftgekühlt joint. Former Long teammate Patrick Dempsey is a regular, as is Jerry Seinfeld… and those are just the main stream celebrities. Focus on the celebrities of the Porsche world and the number gets too long to list.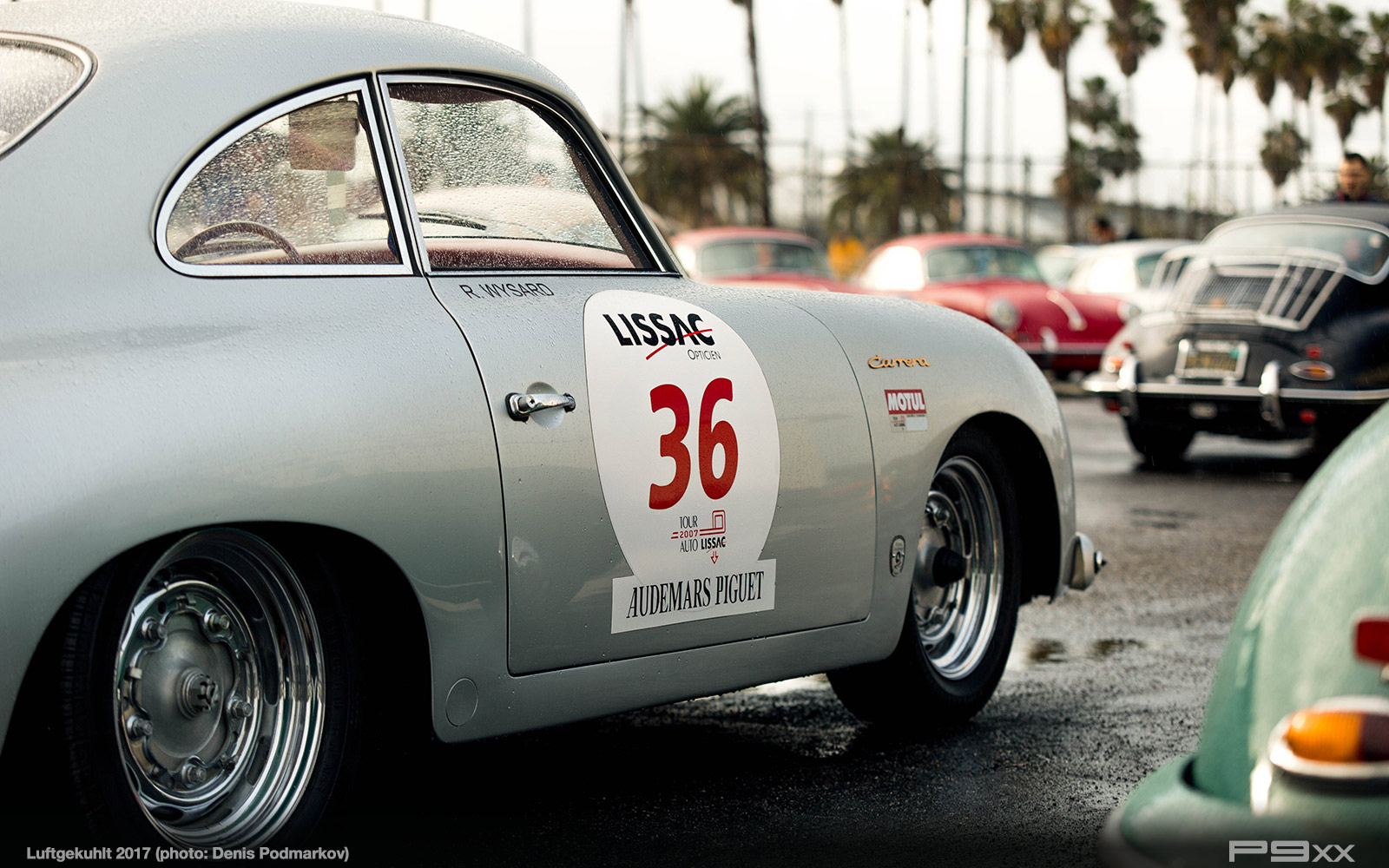 The first Luftgekühlt took place at automotive apparel brand and Luft swag partner Deus Ex Machine in Venice, CA. In the three years since, the event continues to grow and grow, which has caused it to wander around to various locations that offer more space. The urban grit L.A. feel of the backdrop is an ongoing tradition, as is the jaw-dropping mix of invited display cars year-over-year. Luftgekühlt 4 was no exception, this time going down at the Port of Los Angeles.
Make no mistake, this is no park-as-you arrive setup like Cars & Coffee, or layout-by-class enthusiast car show. Long and Idelson tap their considerable network of P-car notables, and carefully orchestrate the show. Cars are placed in specific backdrops, and quite likely the night before.
Worth reiterating in case the German translation is lost on you, Luftgekhült is an air-cooled thing. Even then, it's highly selective. Cars inside the event are hand picked by the organizers, while a vast air-cooled only parking lot is sure to be filled before the sun even rises. For reference, the show opens its doors at 7AM.
You can show up in something rad like a 991 GT3 RS, but that's water-cooled so you'll be parking elsewhere. That level of exclusivity adds to the unique flavor of this event.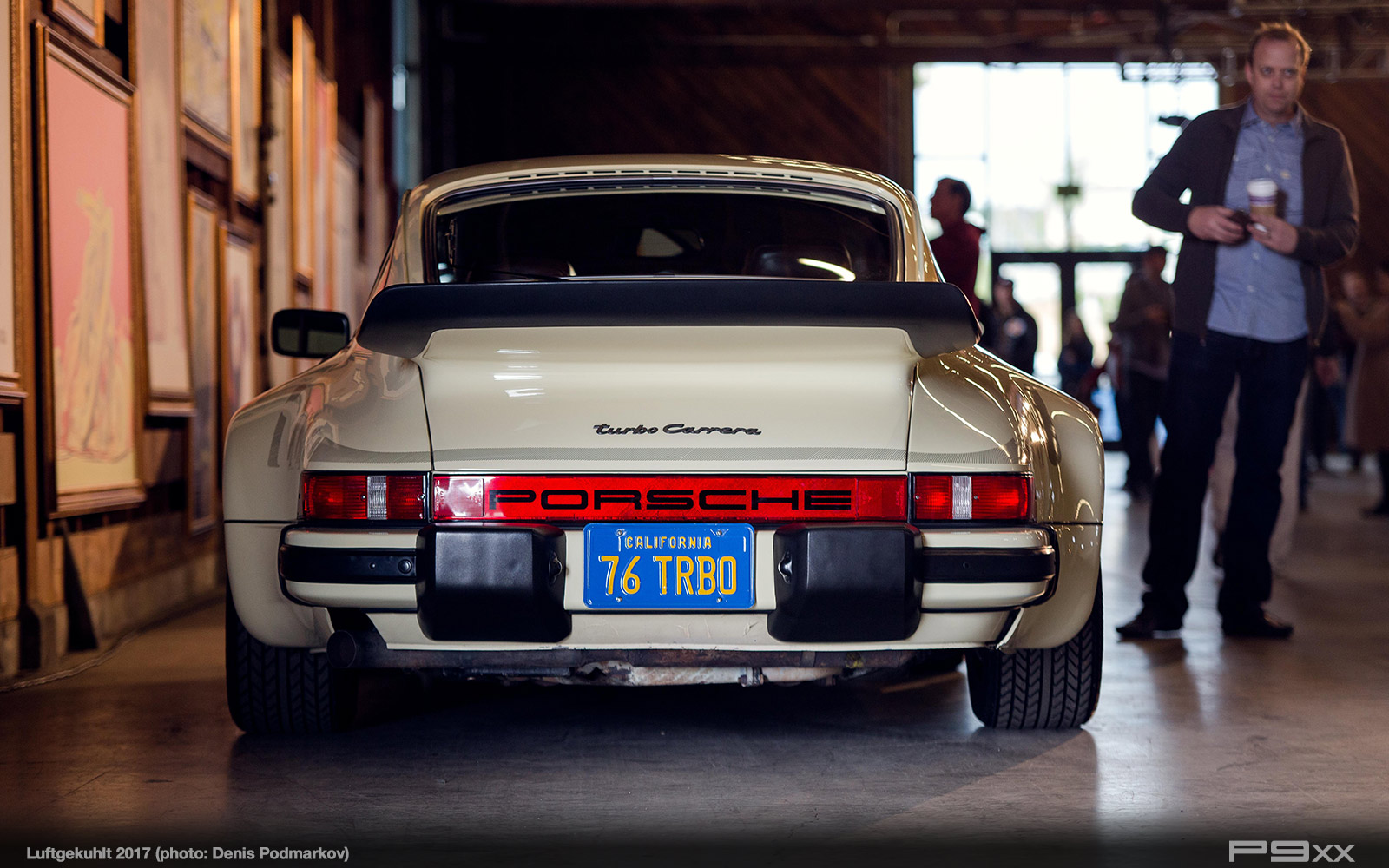 Knowing the base is another key ingredient. Craft beer and coffee are the likely beverages of choice. There's a line of Luftgekühlt gear too, but you'll find no cheap T-shirts filled with sponsors who paid for the single color printing here.
It's not that Luft doesn't have sponsors. It's just that they place them in a very authentic way. With a new line of vintage Porsche fitment tires to promote, it's not surprising that Pirelli was a key supporter. Halls of specifically curated P-cars were prepared for maximum appreciation, including plenty of space for photography and walls with giant framed vintage Pirelli ads as a backdrop.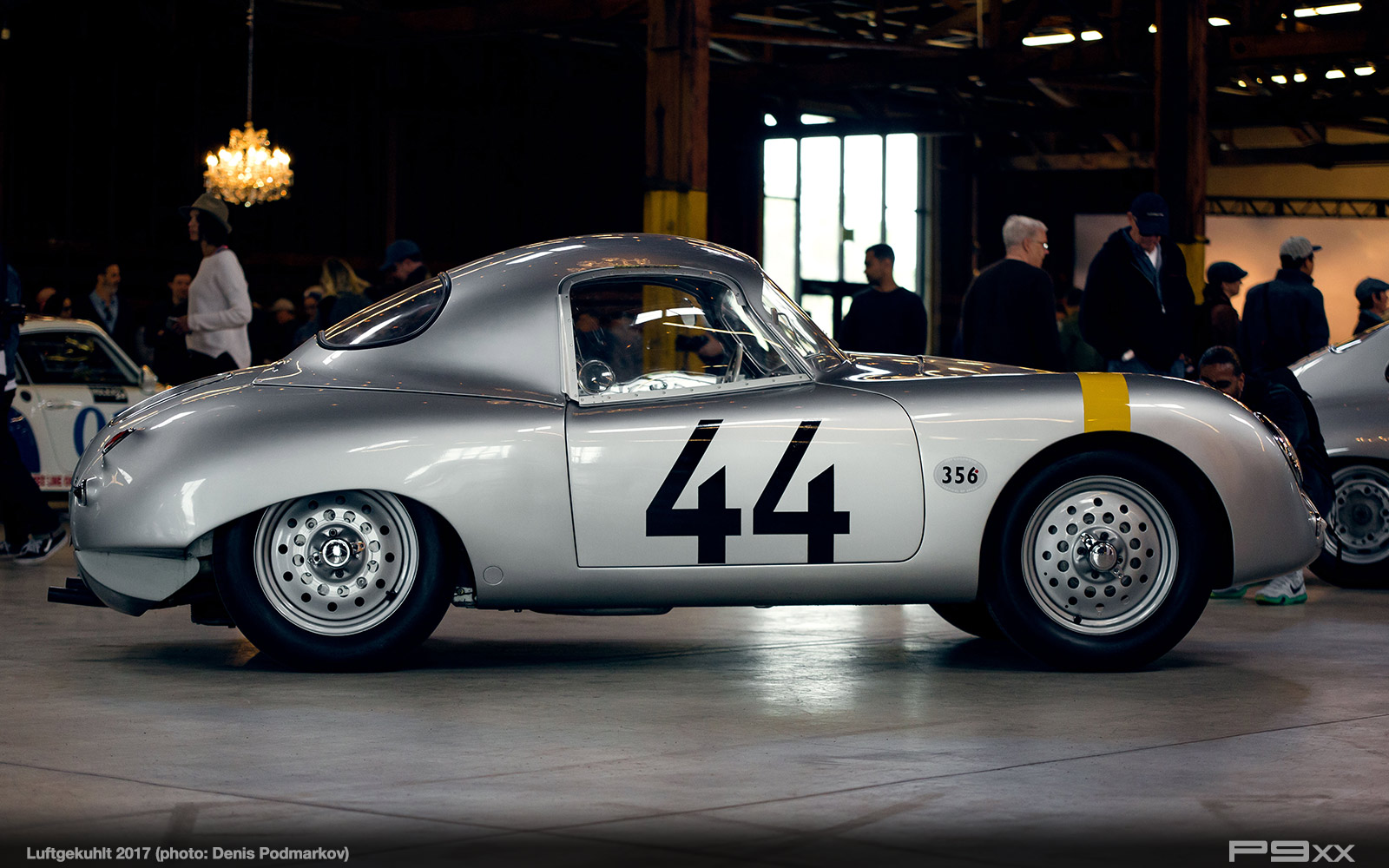 Obviously the point of the show is the cars, and here again the network pays off. Given Patrick Long has been a Porsche factory mainstay, it is may not be entirely surprising that Porsche themselves ships in cars for display. Even still, it's still very impressive to see that level of support. Notable collectors and owners from near and far also add to the eclectic mix of jaw-dropping machinery on hand.
In order to capture the event, P9xx tapped up-and-coming California-based and photographer Denis Podmarkov to shoot the show. Denis' eye is to be envied, providing a worthy window with which to view of Luft 4 of hundreds of photos from the event just in case you weren't able to make it on your own.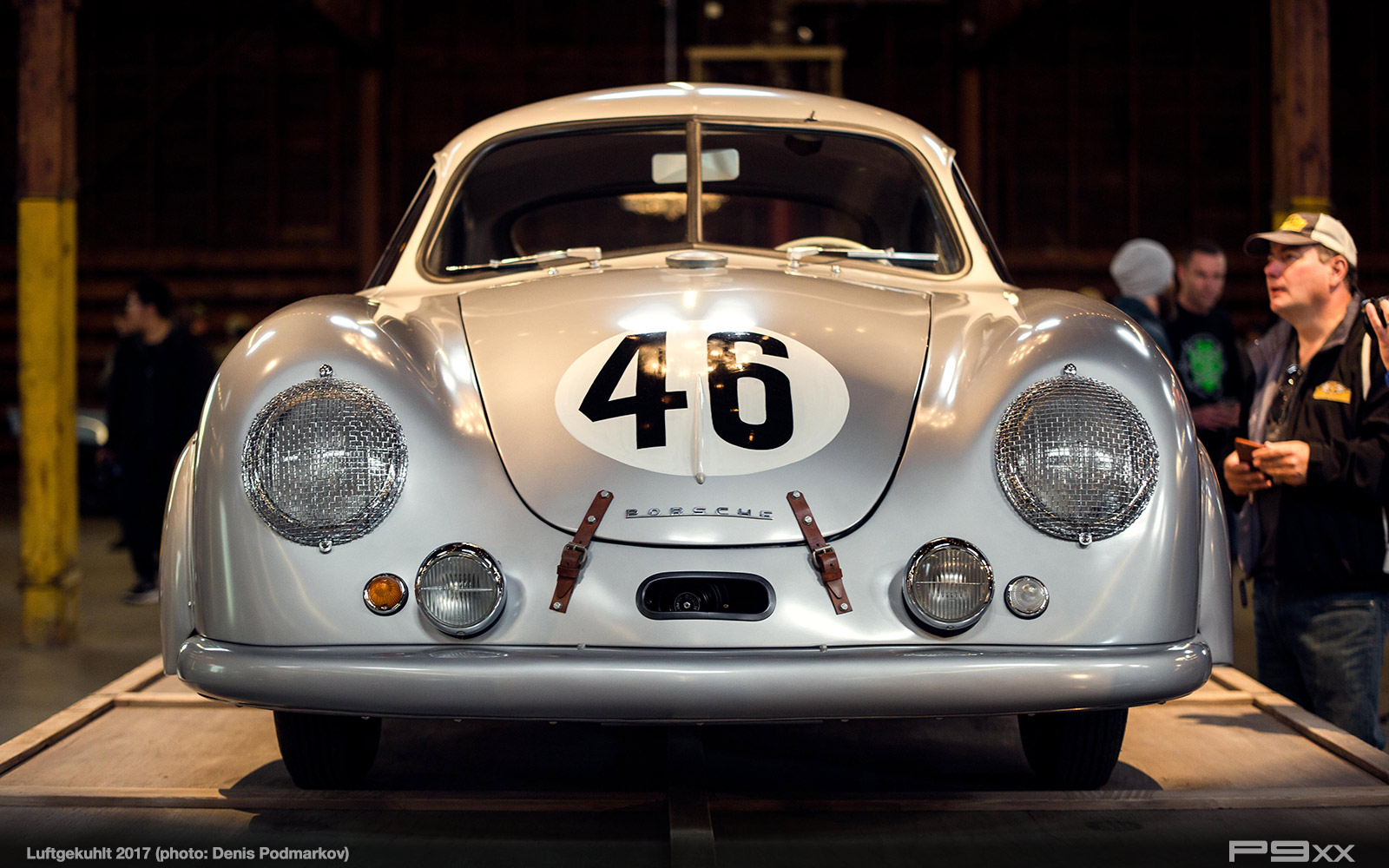 Among the mix of cars were some serious notables, cars like the first Porsche to win Le Mans… the 1949 Gmünd 356/2 SL that was recently put back to its proper form by Emory Motorsports. There was a 911 R… an original one of nineteen cars produced in 1967, not to be confused with the 991 manual transmission 2016 coupes that hit the market last year and caused Porsche to re-think their philosophy on car-flippers this year. There were also a 904 GTS and a 550 Spyder that were both real and spectacular.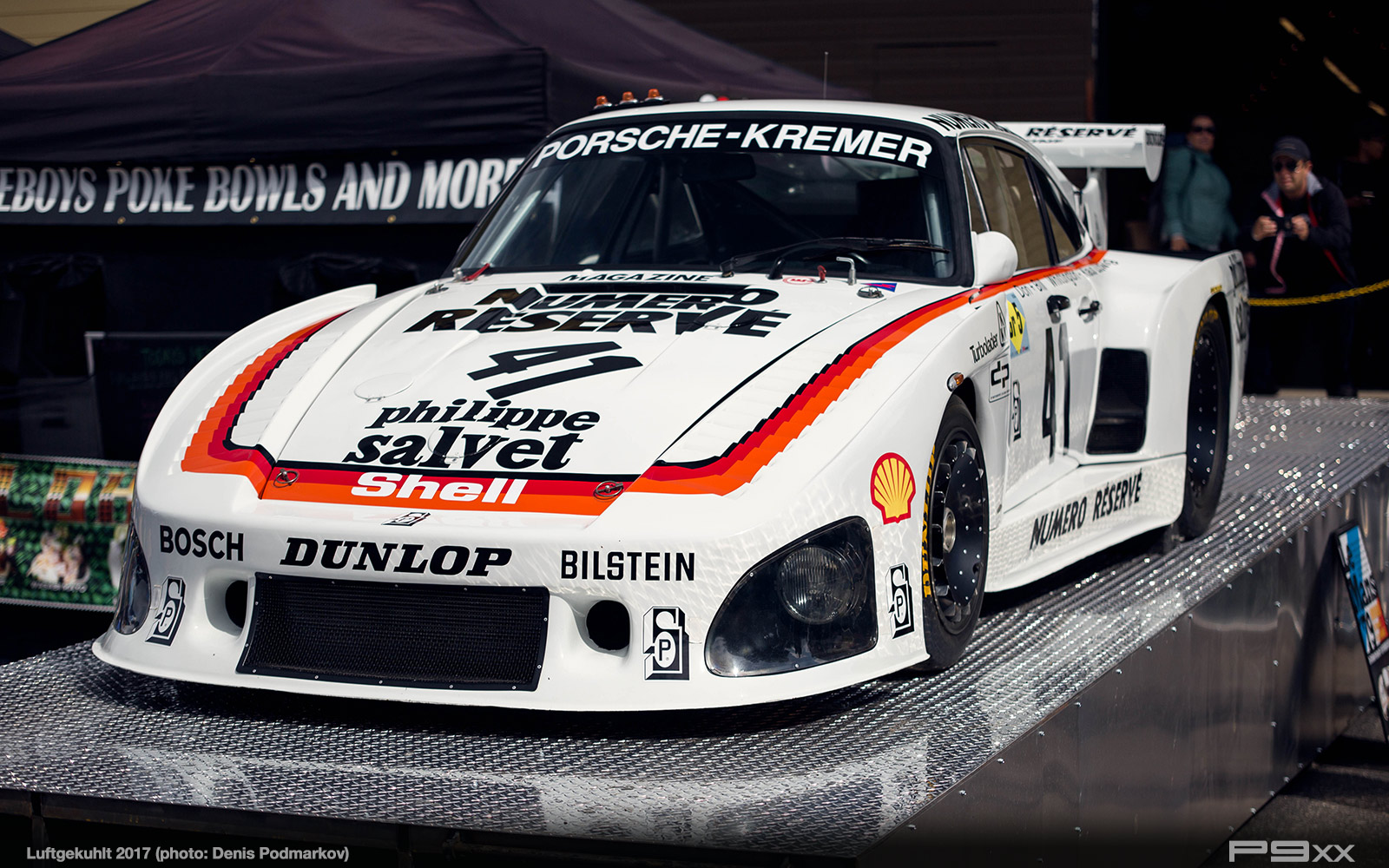 Star of the Luftgekühlt event merchandise this year was Kremer's Le Mans-winning 935 K3. The car's motorsport chops are beyond reproach, while details like the car's BBS turbo fan wheels will leave wheel porn kids salivating in the show hall.
911 Safaris are practically synonymous with Luftgekühlt since last year's charity auctioned white example built by the Luft network of friends and contacts. That car returned, but so did others including Jeff Zwart's Rothsport's 964 Safari that ran the NORRA Mexican 1000 Off-Road race recently.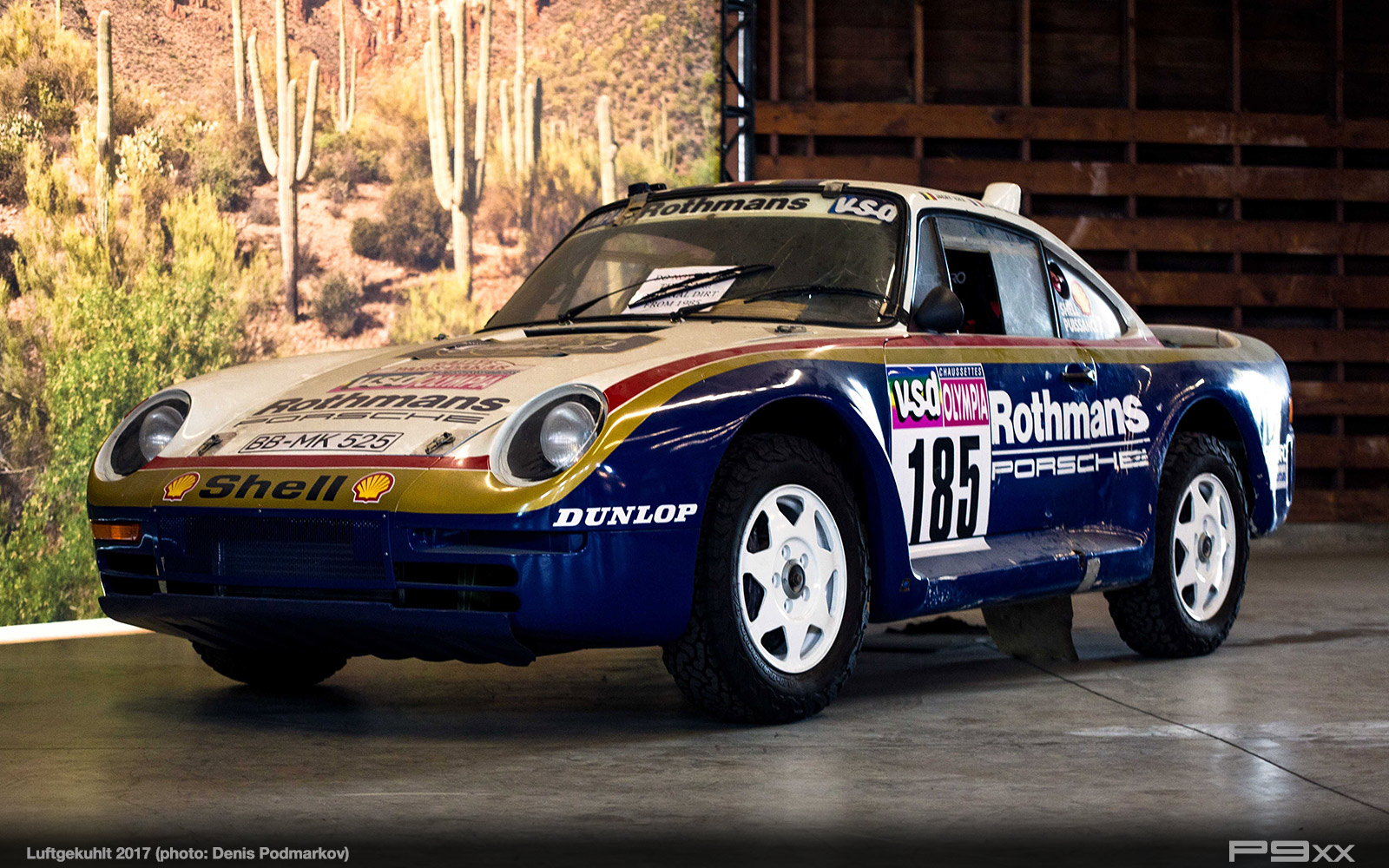 Among the cars that inspired the modern trend of 911 Safari builds has to be cars like this rally-prepped Rothman's sponsored 959. The car on hand sported the sort of post race patina and dirt that racing fans appreciate.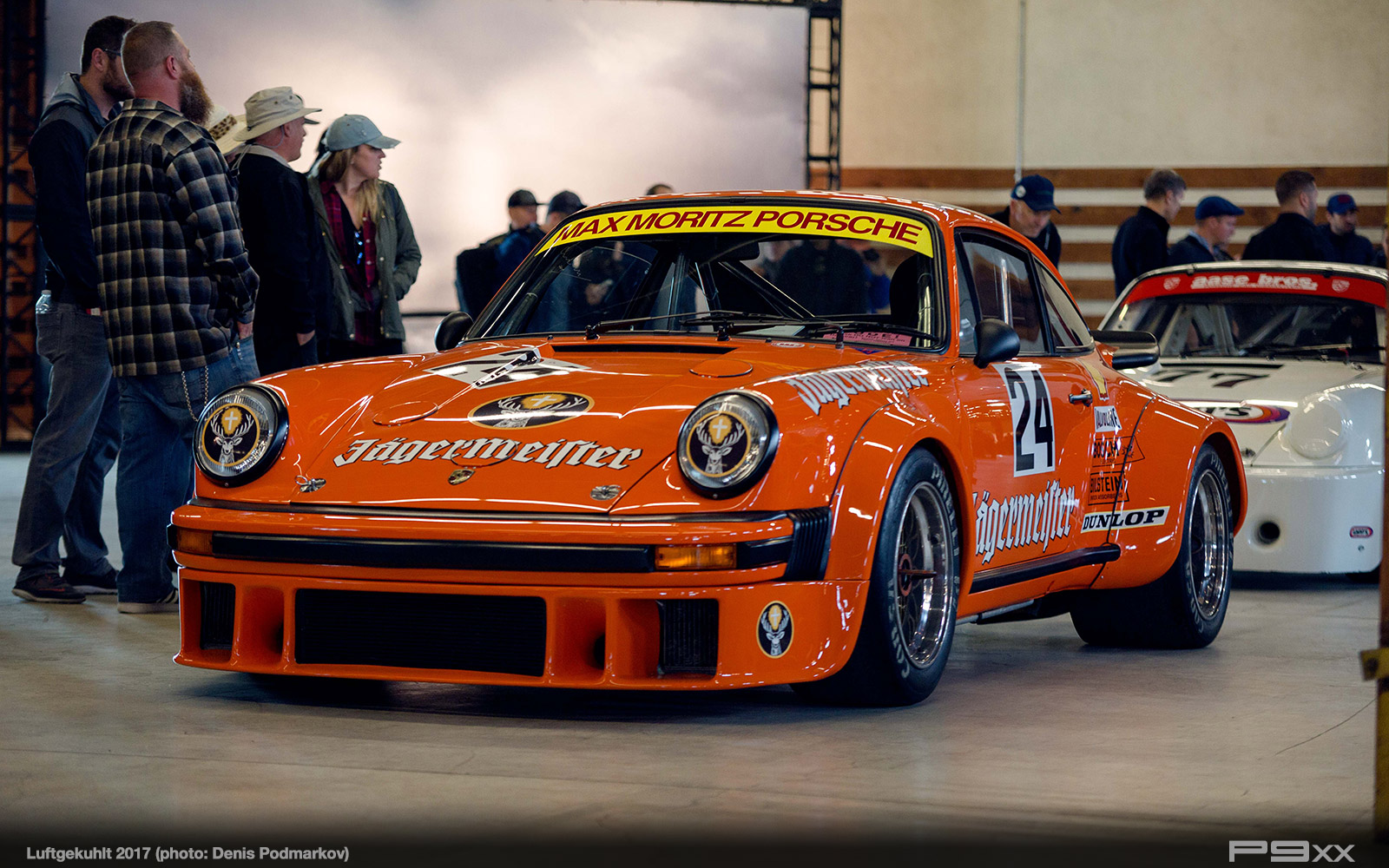 There was an early 934. That in and of itself makes it beyond reproach, though a Jägermeister livery is icing on the cake. We're wondering if this is the same car we saw at the Rolex Monterey Motorsports Reunion last summer at Laguna Seca.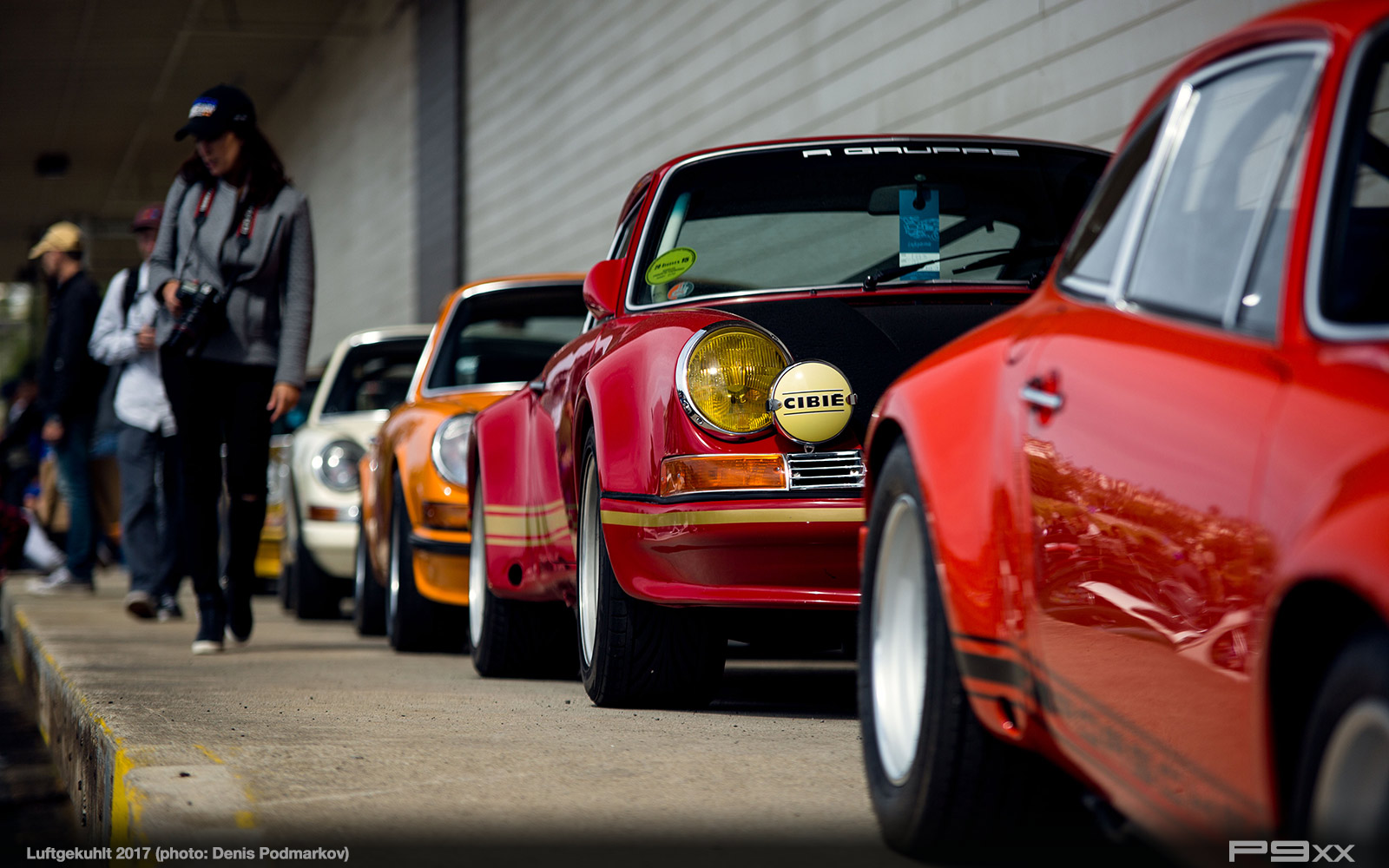 RS cars were also there in large number. From early Carrera RS 2.7s, to more recent (European only) 964 Carrera RS, and last-of-the-luft-kuhled 993 RS.
Also like Monterey, Canepa was there. You can likely thank them for the likes of a Gulf 917, a Sunoco Penske 917-30, and don't forget that incredible green 763-hp 959.
Maybe you missed it this year. Maybe you missed the cross-country air-cooled road trip by some of the most ardent. Maybe you missed the pre-parties by L.A.'s most prominent Porsche enthusiasts. If you did, we suggest you re-think your plans for next year. Like all good things, you'll have to wait for details… trivial matters such as date and location. Follow Luftgekühlt on Facebook, Twitter or Instagram… and book as soon as you can.
More Information: Luftgekuhlt.com
View Full P9xx Event Photo Gallery HERE.