There's something wonderfully Frankenstein-ish about Runge Automobiles and their hand built racers that use vintage Porsche components. Thus far, their creations have looked decidedly of the 50s and 60s Porsche eras, though their latest announcement suggests something decidedly more 1990s.
By 1990s we mean a couple of things. First, the R2 will make use of what appears to be 993-era components. Power will come from a 285-hp non-Varioram 3.6-liter flat six paired with a 915 gearbox, disc brakes from Brembo, coilover A-arm adjustable suspension and roll on 18-inch Speedline wheels (likely Cup-2 design based on initial drawings).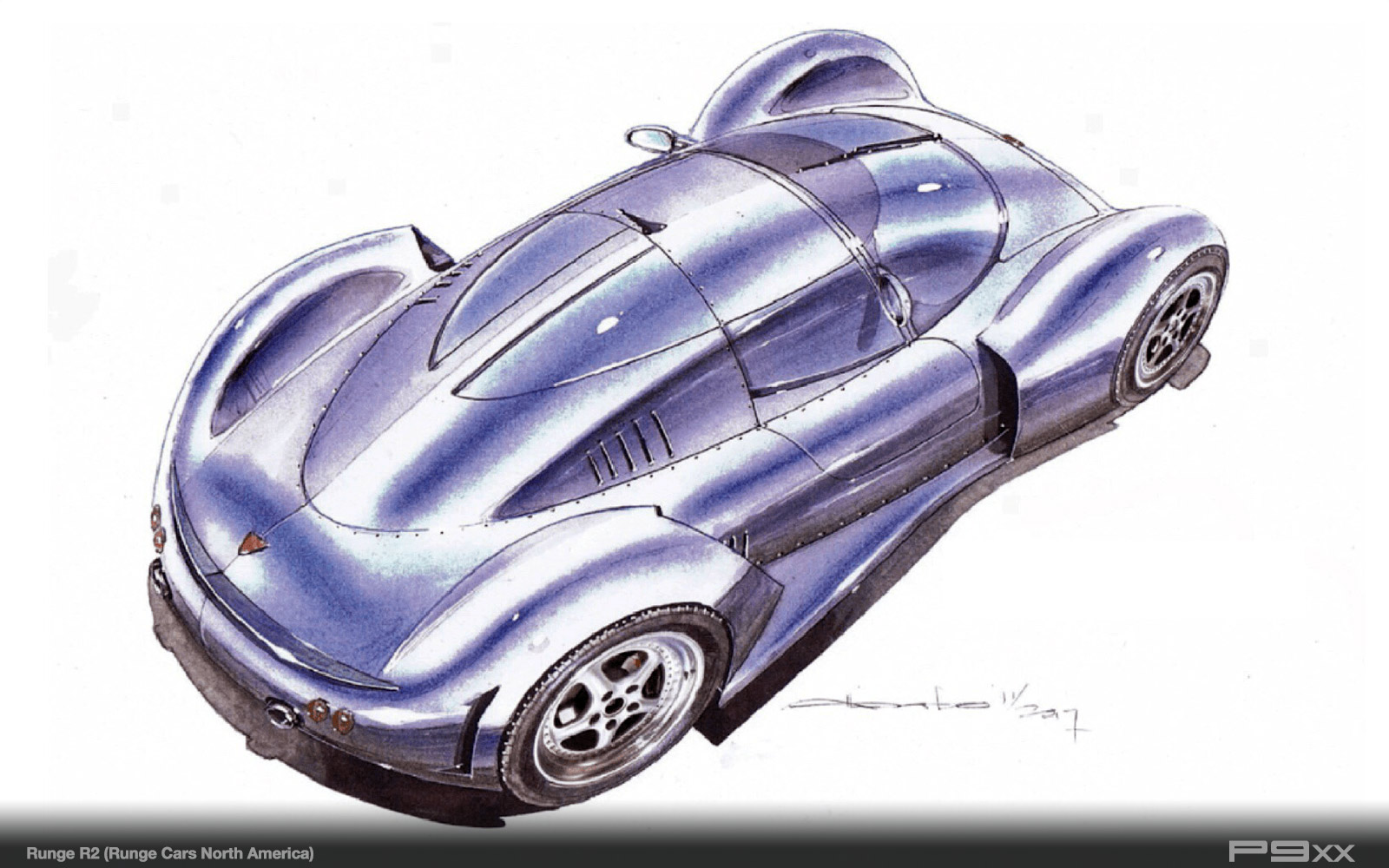 Like other Runge creations, the body will be polished aluminum that pairs well with the streamliner appearance. And while streamliners were really a pre-war phenomena, this car seems to more harken the 1990s era Audi Avus concept car originally penned by J. Mays. Like the Avus and the pre-war silver arrow streamliners designed by Ferdinand Porsche, the R2's chassis will feature an engine mounted amidships. It will make use of a 90-inch wheelbase, not to mention a windscreen design pulled from the all-conquering Porsche 962 racers.
In keeping with the more refined 1990s era, the R2 will boast a fully sound-deadened cockpit with plenty of leather.
All told, the Runge R2 is expected to weigh in at just 1600 lbs. Paired with the more modern and powerful 3.6-liter flat six, acceleration and handling are expected to be quite impressive indeed.
Runge plans a microbatch series of 10 units for their R2 production, as confirmed on their website.