Though love for the Targa waned in the years prior to the air-cooled 911 market lighting ablaze, Porsche's open top design with high structural rigidity has made a bit of a comeback. Likely its return to high fashion partially comes from Singer Vehicle Design, who pulled the lid (literally) off of their first Targa build late last summer.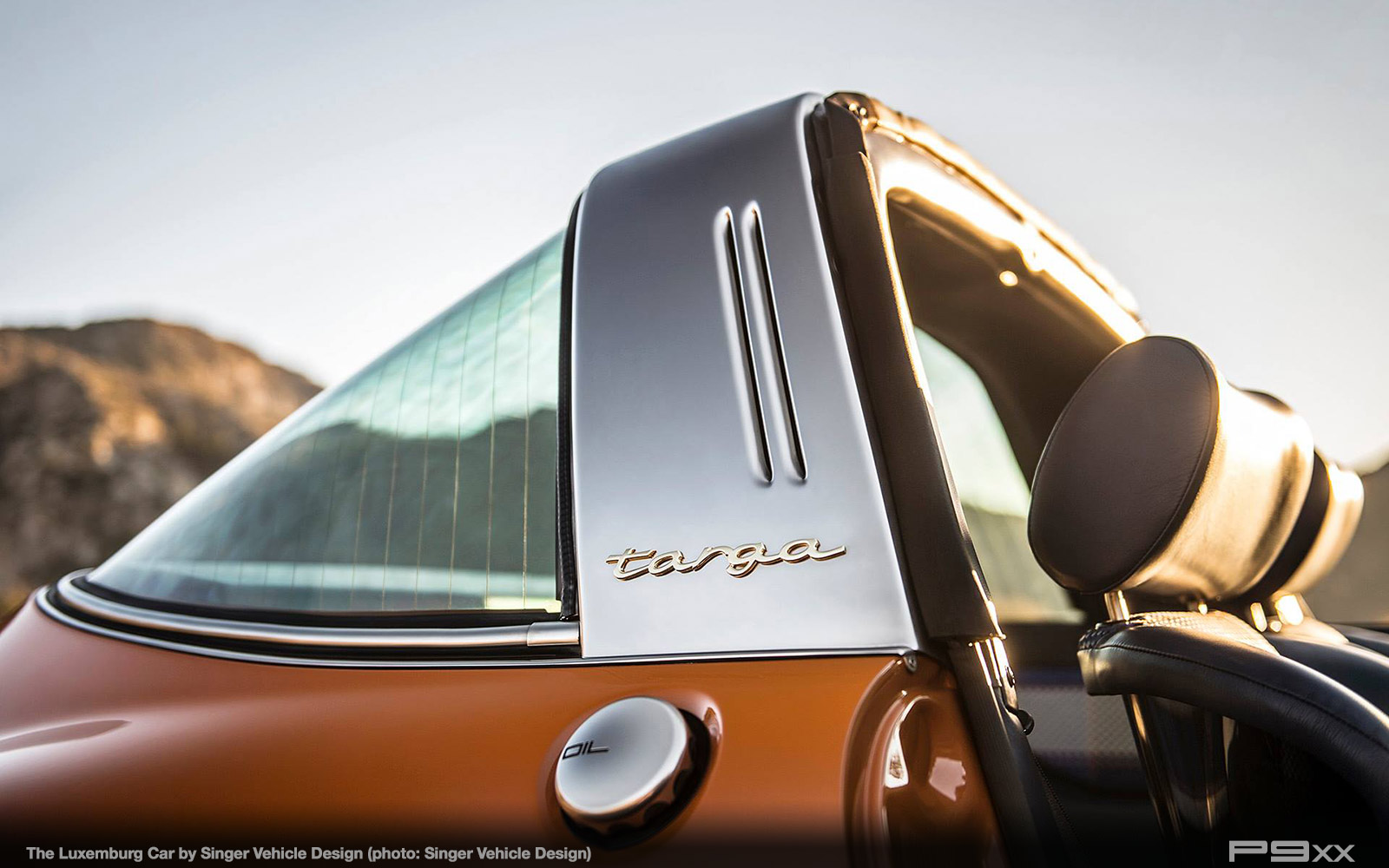 This week, Singer has published some photos of their citrus-y orange open-top build, dubbed The Luxemburg Car, revealing so many wonderful details. Targaphiles around the world should definitely take the time to visually digest this one in detail.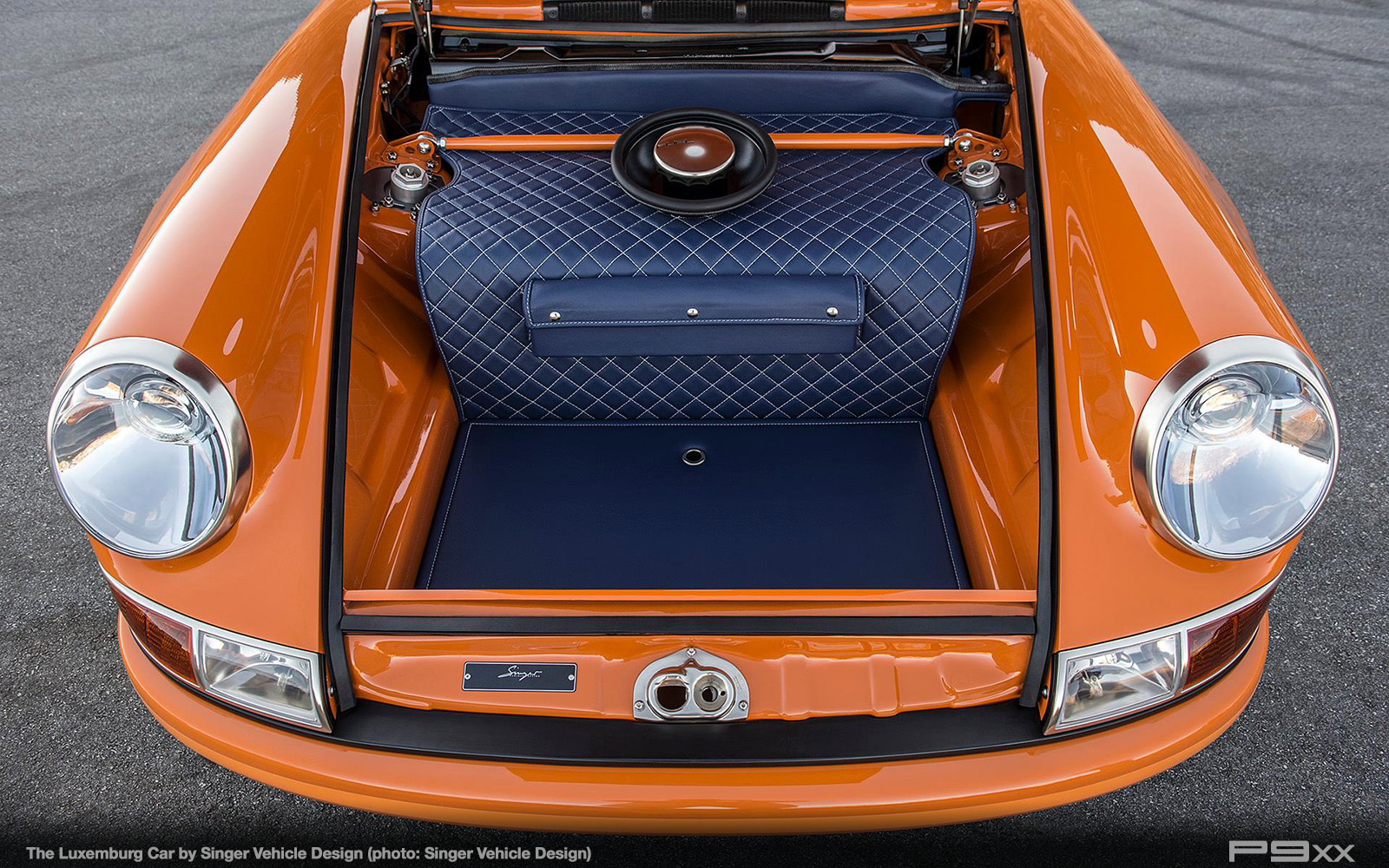 Blue and orange. In the world of Porsche, that's sort of a Gulf Racing thing… obviously much more subtly so when the script is reversed and orange is the dominant color. The subtlety goes downright deep dive though when there's no powder Gulf Blue to be found on first glance. Even still, it's the vibe the Luxemburg car gives off, even if that's just a hint.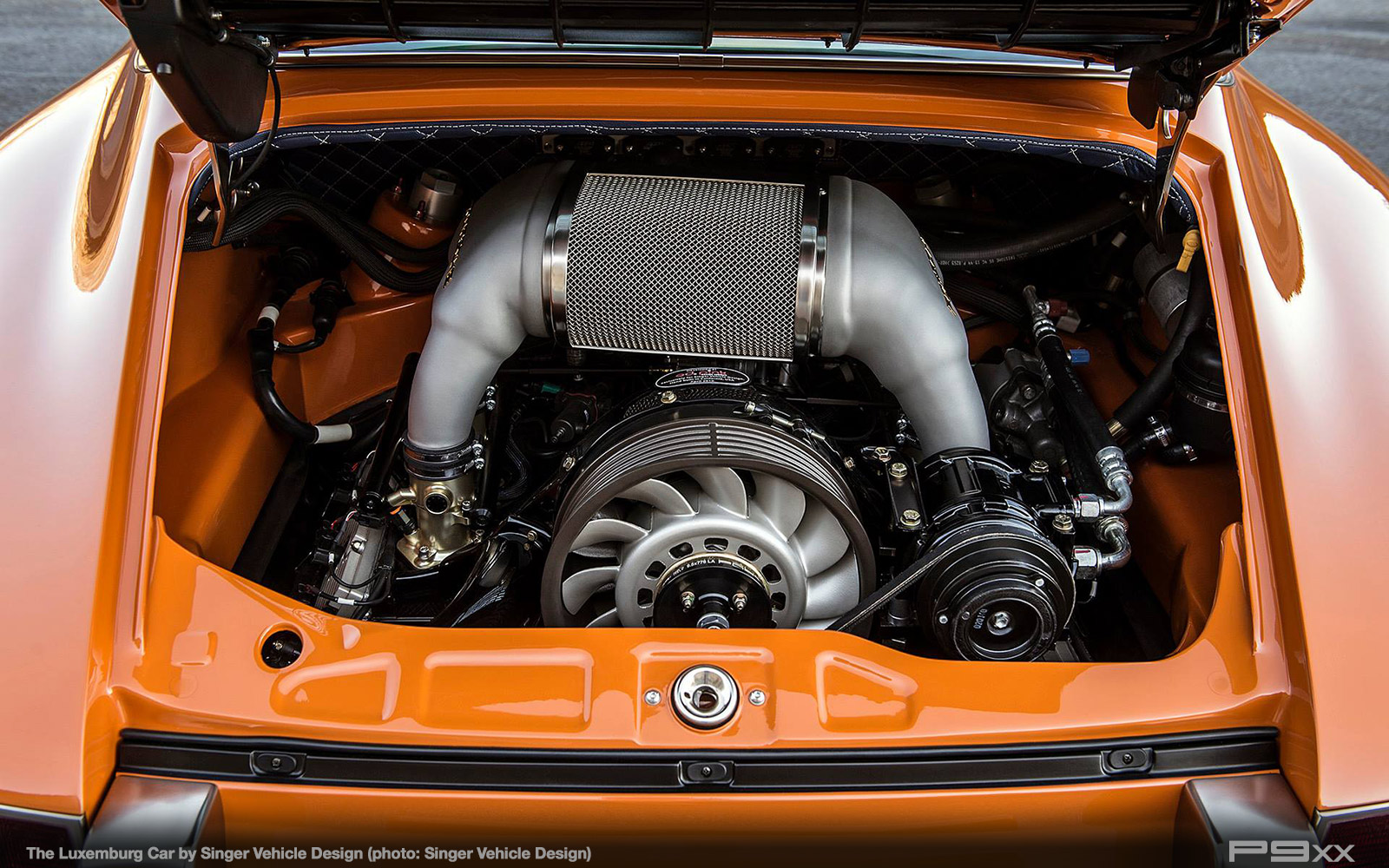 Outwardly, Luxemburg embraces the Singer formula handsomely. There's the intense paint, more subtle stripes and accent script logos that are, in this case, a dark navy blue. Satin matte nickel abounds in all the usual places, with more classic and less racing-inspired cues such as the silver faced Fuchs wheels and even raised nickel Porsche badges on the engine cover rather than the larger stripe style Porsche script lettering we tend to see more commonly at the rear of most Singer builds.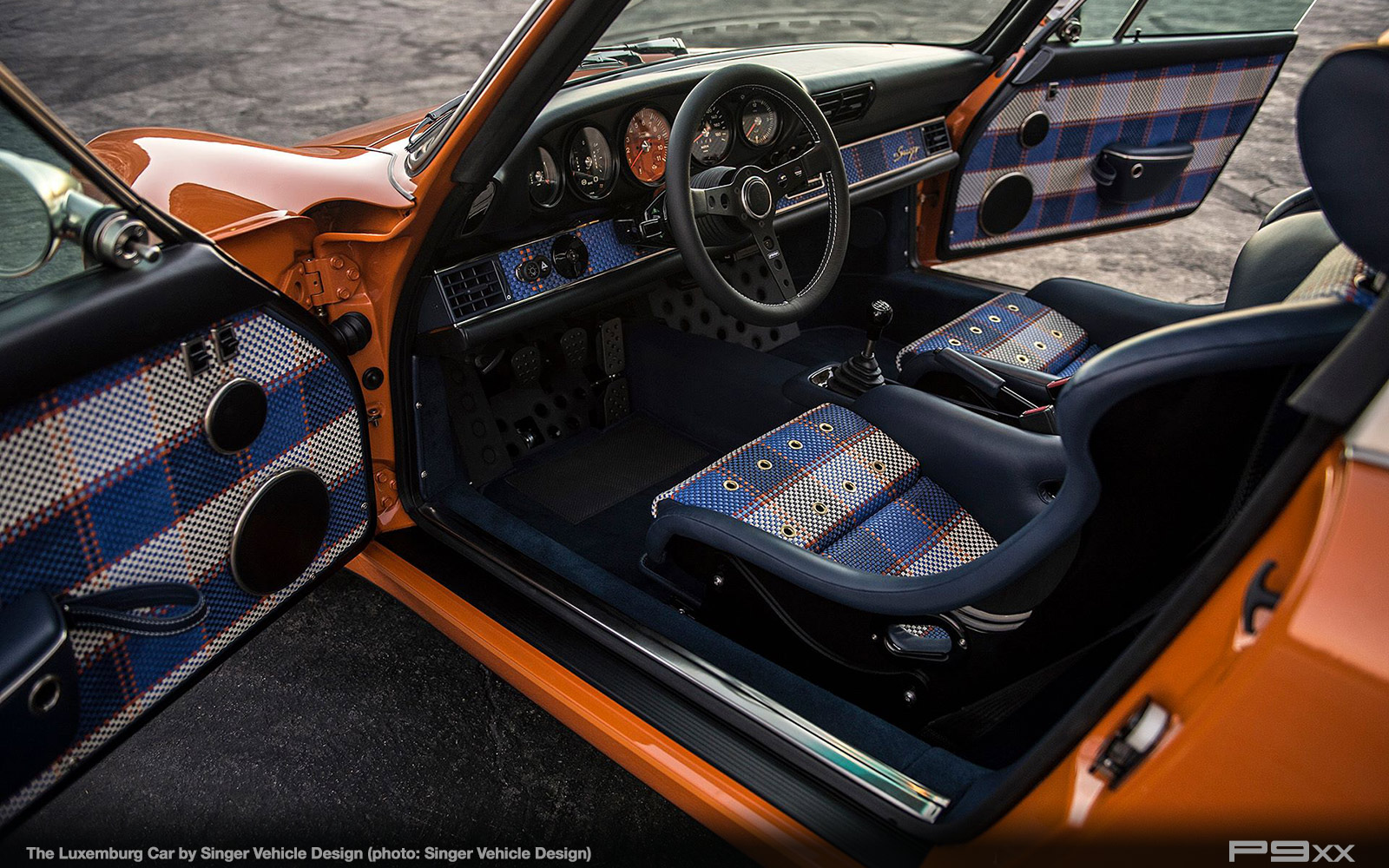 The open-to-the-sky interior of the Luxemburg car is really where this car drops jaws though. Extremely dark navy leather swaddles the bolsters the usual solid panels such as bolsters and door panel tops. Where the Singer interiors tend to get the woven leather though, that's where the California firm outdid themselves with an incredible plaid texture of dark blue, light blue, orange and white dubbed "Tyler Tartan". Yup, the Gulf Racing vibe is incredibly subtle on this one, which is kind of sort of just how anyone who doesn't want to scream fan boy might prefer it.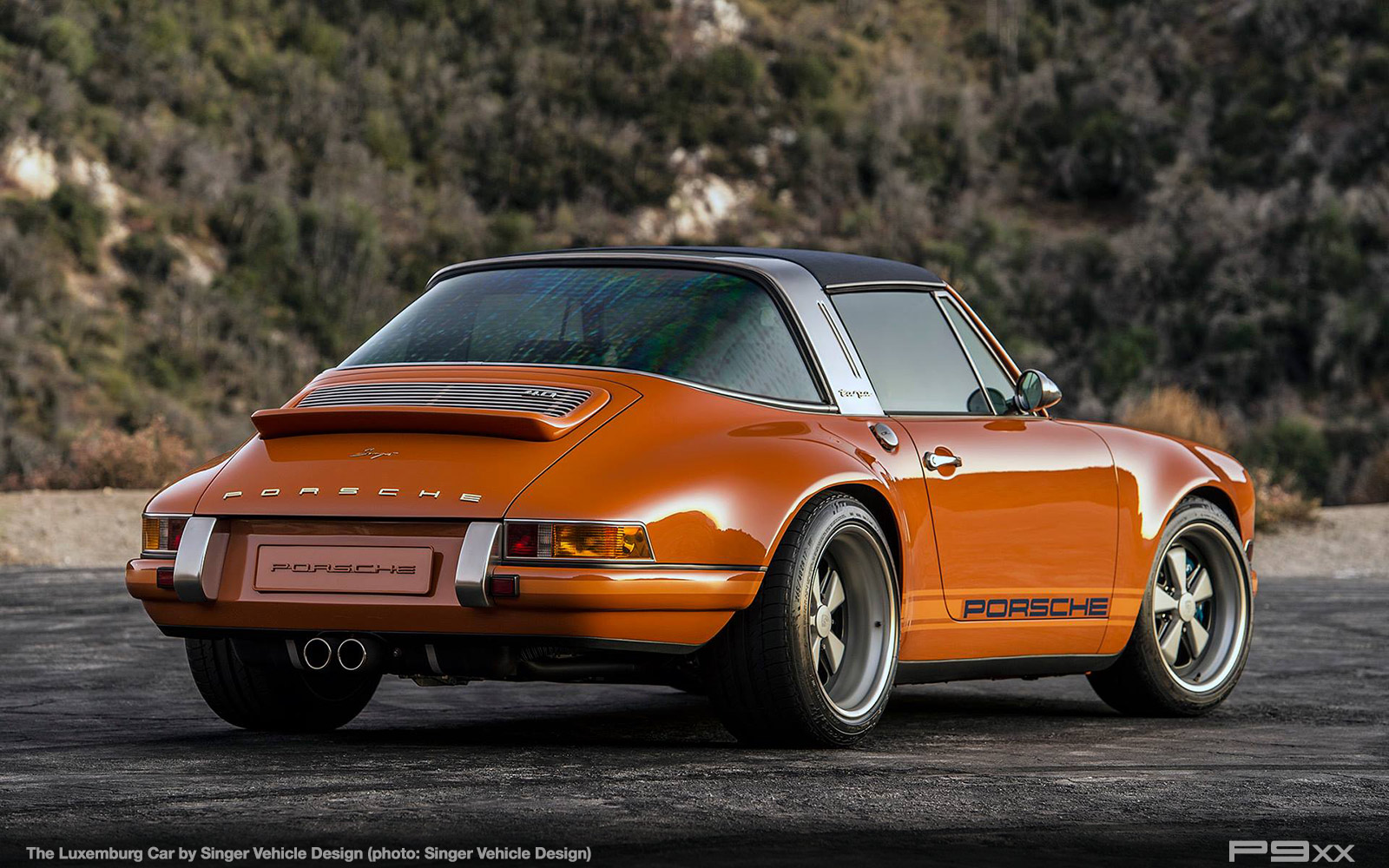 Then again, the guy or girl is driving a Singer. Fan boy guilt probably doesn't weigh into the picture, at least not when you'll be making fan boys and girls of your own at every. single. red. light.
Check out more details on Fiona at the Singer website HERE. See more photos below.
Photo Gallery