Stuttgart. The Porsche GT Team has made optimal use of the qualifying session to prepare for the six-hour race in Austin. At the Circuit of the Americas, Richard Lietz (Austria) and Frédéric Makowiecki (France) clocked the seventh quickest time in the GTE-Pro class with the 510 hp 911 RSR with the starting number 91. In the Drivers' World Championship, the pair currently ranks second. Their teammates Michael Christensen (Denmark) and Kévin Estre (France) take up round six of the Sports Car World Endurance Championship WEC on Saturday in the second 911 RSR (#92) from the eighth grid spot. Temperatures reaching 35 degrees Celsius are expected.
SEE FULL P9xx PHOTO GALLERY FOR THIS RACE HERE.
The race starts at midday local time (19.00 hrs CEST). Sport 1 joins the action live from 21.30 hours. The complete race can also be viewed free-of-charge via live streaming from 18.30 hours on www.sport1.de. On pay-TV, the race can be watched from 18.45 to 01.15 hrs on Motorsport.TV. Eurosport telecasts the race live from 18.50 to 22.55 hrs and from 23.30 to 01.15 hrs. The FIA WEC app is free in its basic version, and offers live streaming of the complete race as well as the time-keeping for a fee.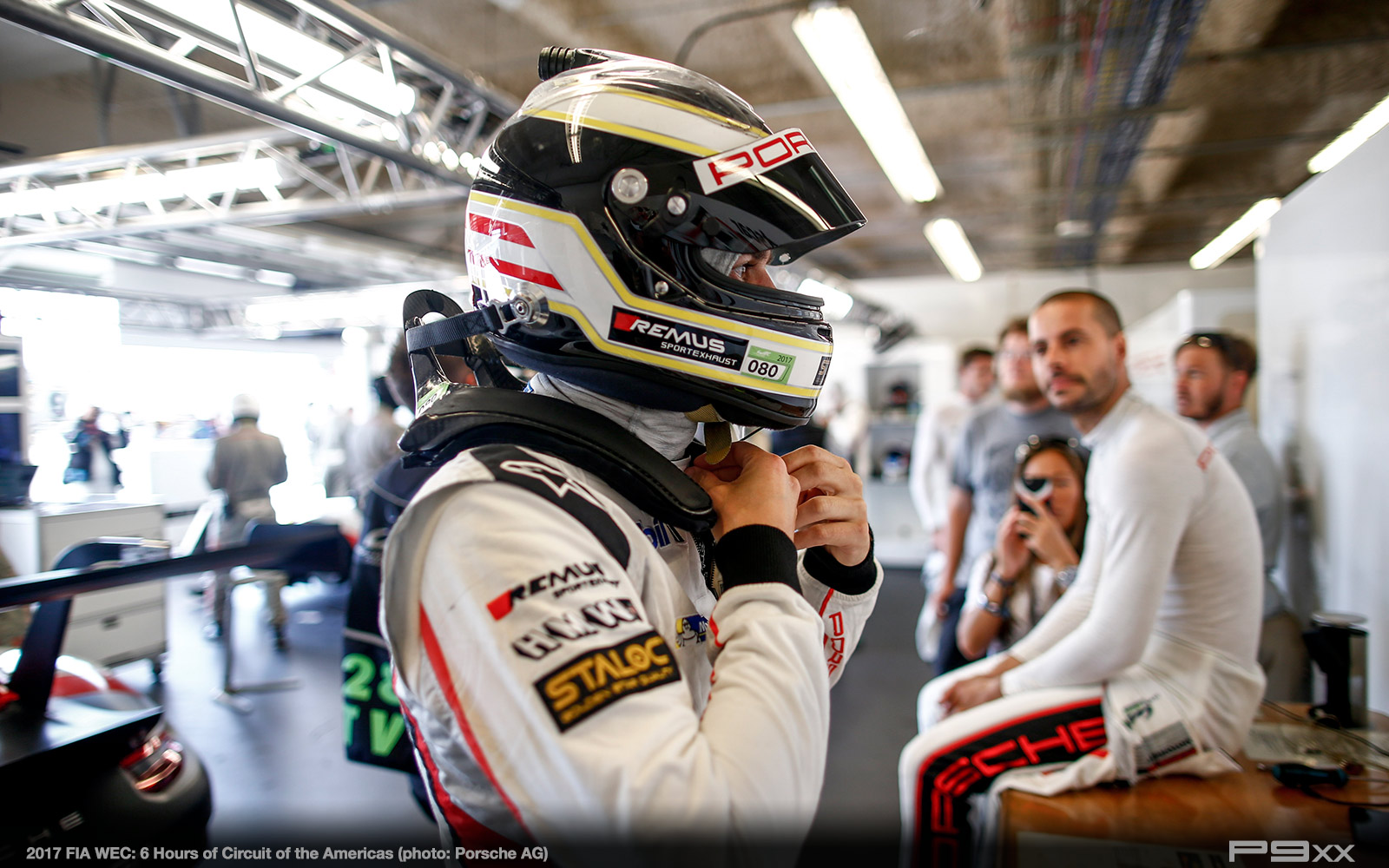 Qualifying quotes
Marco Ujhasi, Director GT Factory Motorsports: "We realised during practice that this qualifying would be very difficult for us. That's why we used it to systematically prepare for the race and we didn't change the tyres. This gives us an additional fresh set of rubber for tomorrow, which is something most of our competitors don't have. We hope this strategy works."
Richard Lietz (911 RSR #91): "During the qualifying session, we prepared for the race and deliberately saved tyres. Under these conditions, a better position was not possible. The race will show whether we've played the right cards."
Frédéric Makowiecki (911 RSR #91): "We've made several improvements on our 911 RSR during the practice sessions. We're not concerned that these changes didn't make a positive difference in qualifying. What matters is the race. Let's see who comes out on top after six hours in this heat."
Michael Christensen (911 RSR #92): "The qualifying wasn't that bad. We didn't focus on fast laps during the qualifying, so in this respect I'm pretty satisfied. The balance of our 911 RSR was really good. Let's see what the race brings."
Kévin Estre (911 RSR #92): "That was tough. I'm not happy, normally we would have been faster. The track conditions have changed since this morning and that made it difficult. I probably wanted to push too much and I made a couple of little mistakes, which cost time."
Qualifying result
GTE-Pro class
1. Rigon/Bird (I/GB), Ferrari 488 GTE, 2:03.057 minutes
2. Priaulx/Tincknell (GB/GB), Ford GT, + 0.199 seconds
3. Thiim/Soerensen (DK/DK), Aston Martin, + 0.251
4. Calado/PierGuidi (I/I), Ferrari 488 GTE, + 0.496
5. Mücke/Pla (D/F), Ford GT, + 0.693
6. Turner/Adam/Serra (GB/GB/BRA), Aston Martin, + 0.994
7. Lietz/Makowiecki (A/F), Porsche 911 RSR, + 1.266
8. Christensen/Estre (DK/F), Porsche 911 RSR, + 1.329
GTE-Am class

1. Dalla Lana/Lamy/Lauda (CAN/P/A), Aston Martin, 2:06.031 minutes
2. Flohr/Castellacci/Molina (CH/I/E), Ferrari 488 GTE, + 1.172 seconds
3. Mok/Sawa/Griffin (MYS/J/IRL), Ferrari 488 GTE, + 1.501
4. Ried/Cairoli/Dienst (D/I/D), Porsche 911 RSR, + 2.057
5. Wainwright/Barker/Foster (GB/GB/GB), Porsche 911 RSR, + 2.788