Stuttgart. At the qualifying for the six-hour race in Mexico City, the Porsche GT Team focused on preparing for the fifth round of the Sports Car World Endurance Championship WEC on Sunday. In the Autódromo Hermanos Rodríguez, Michael Christensen (Denmark) and Kévin Estre (France) clocked the sixth fastest time in the GTE-Pro class at the wheel of the newly developed 911 RSR with the starting number 92. Their teammates Richard Lietz (Austria) and Frédéric Makowiecki (France) claimed the eighth grid spot in the #91 car.
Pole position in the GTE-Am class went to the Dempsey Proton Racing customer team with the Porsche Young Professional Matteo Cairoli (Italy). In the second 911 RSR from the 2015 model year, Gulf Racing posted the third quickest time.
The race starts on Sunday, 3 September, at midday local time (19.00 hrs CEST). The TV channel Sport 1 broadcasts from 18.30 to 01.20 hrs live. The race can also be viewed free-of-charge via live streaming on Sport1.de. On pay-TV, the race can be watched from 18.45 to 01.15 on Motorsport.TV. The FIA WEC app is free in its basic version, and offers live streaming of the complete race as well as the time-keeping for a fee.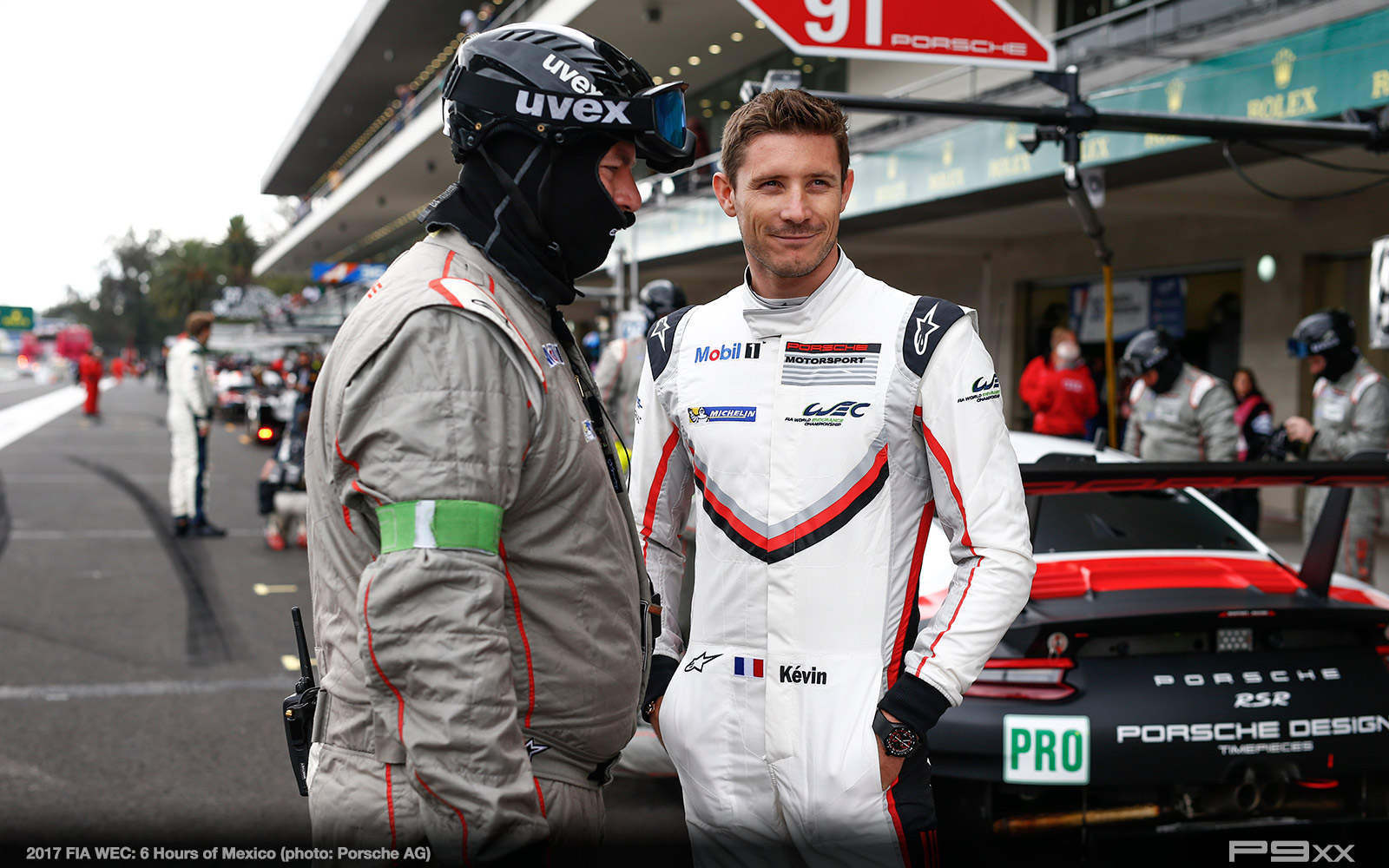 Qualifying quotes
Dr. Frank-Steffen Walliser, Vice President Motorsport and GT Cars: "This qualifying was not at all satisfying for us. We'd definitely hoped to do better. When you compare the lap times on fresh tyres, you notice that the field is very close together. We're talking about two-tenths of a second at the most between all the vehicles. For tomorrow's race we're going to try to make the most of the tactics and the weather. But all this makes the pole position of our customer team Dempsey Proton Racing all the more pleasing. The fantastic lap that our Young Professional Matteo Cairoli turned was certainly decisive. And Gulf Racing's result with the third quickest time is also great. Our customer teams can tackle the race feeling very confident."
Richard Lietz (911 RSR #91): "At the pit stop we left the used tyres on. I think we were the only ones to do this in the whole field. If it stays dry tomorrow and our strategy works, we'll be lucky. If not, we have six hours to fight our way through."
Frédéric Makowiecki (911 RSR #91): "That qualifying was not easy. At first I was held up by a Ferrari in the amateur class, then I didn't have the grip I'd hoped for. But the worst thing was that my fastest lap was cancelled because I apparently disregarded the track boundary. Things can only get better in the race."
Michael Christensen (911 RSR #92): "I had a tough time today. For the first time this weekend I went out on fresh rubber, and I first had to get used to that. I didn't manage to get to grips with it properly. Hopefully things go better for us tomorrow."
Kévin Estre (911 RSR #92): "It's really difficult to turn a perfect lap on this racetrack. Unfortunately I didn't manage it today. But the grid position for a six-hour race is not so critical, especially because the weather can play a role. The important thing is that we go as fast as possible over our individual stints."
Matteo Cairoli (911 RSR #77): "This is my first time on this racetrack and so I'm really thrilled about my first WEC pole this season. We had a slight problem in the third free practice, but we fixed that. I want to thank the entire team for that. Now we'll just try to hold on to this position from the start to the finish."
Qualifying results
GTE-Pro class
1. Rigon/Bird (I/GB), Ferrari 488 GTE, 1:39.425 minutes
2. Thiim/Soerensen (DK/DK), Aston Martin, + 0.109 seconds
3. Priaulx/Tincknell (GB/GB), Ford GT, + 0.215
4. Mücke/Pla (D/F), Ford GT, + 0.303
5. Turner/Adam/Serra (GB/GB/BRA), Aston Martin, + 0.426
6. Christensen/Estre (DK/F), Porsche 911 RSR, + 0.445
7. Calado/PierGuidi (I/I), Ferrari 488 GTE, + 0.634
8. Lietz/Makowiecki (A/F), Porsche 911 RSR, + 0.827

GTE-Am class

1. Ried/Cairoli/Dienst (D/I/D), Porsche 911 RSR, 1:42.056 minutes
2. Dalla Lana/Lamy/Lauda (CAN/P/A), Aston Martin, + 0.102 seconds
3. Wainwright/Barker/Foster (GB/GB/GB), Porsche 911 RSR, + 0.909
4. Mok/Sawa/Griffin (MYS/J/IRL), Ferrari 488 GTE, + 1.240
5. Flohr/Castellacci/Molina (CH/I/E), Ferrari 488 GTE, + 2.592