Porsche officially unveiled its new 911 GT2 RS last weekend at the Goodwood Festival of Speed, and alongside that was an additional partner with even more GT2 RS exposure. Microsoft and the Forza Motorsport 7 team also attended the event, and showed off their latest game including the bonkers new 911 variant for the first time to UK fans.
Whereas the 911 GT2 RS was on loan to the Forza Team at E3 a few weeks ago, this time it was Forza Motorsport 7 on loan to Porsche. The game was available for play at the on-site Porsche Experience Centre at the Goodwood Festival of Speed. In addition, a time trial competition was held over the span of the weekend giving drivers a chance to win the new game as well as a new Xbox One S.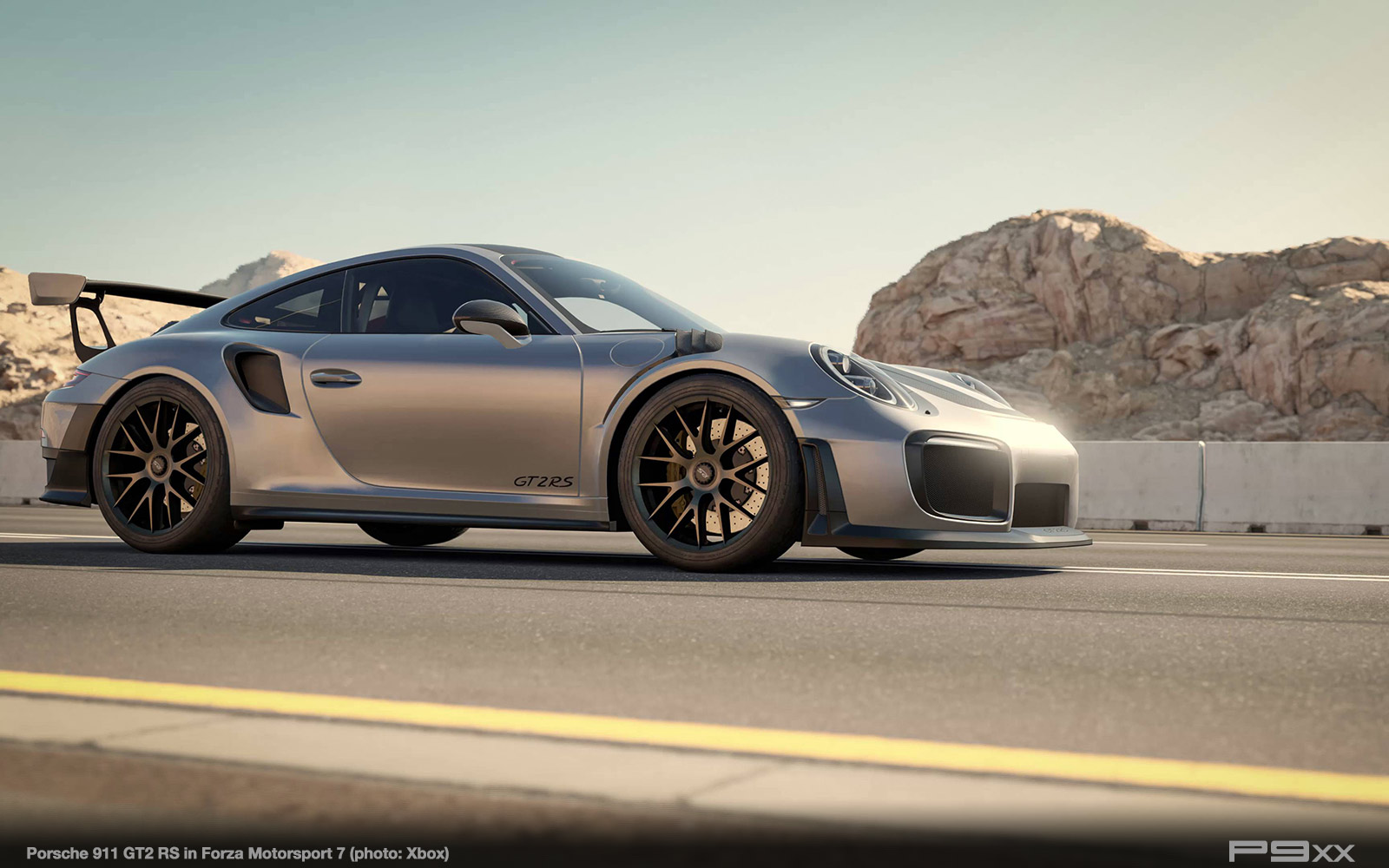 In order to help promote the Forza presence at the Goodwood Festival of Speed, Microsoft and Xbox also released a few more screen captures of the Porsche 911 GT2 RS in game. See them below at the end of this story.
About Forza Motorsport 7
Now available for pre-order at your local Microsoft Store and microsoft.com, Forza Motorsport 7 arrives worldwide on October 3, exclusively on the Xbox One family of devices and Windows 10 PCs via Xbox Play Anywhere. Special editions include the Deluxe and Ultimate Editions, complete with exclusive, digital-only bonus content, VIP membership and access to the Day One Car Pack. In addition, Ultimate Edition owners will receive early access to the game on September 29 and the Forza Motorsport 7 Car Pass that gives you access to upcoming car packs.