Suggesting a Porsche 911 reimagined by Singer is simply a "backdate" or a "restoration" falls far short of the highly crafted and tailored nature of these vintage Porsches that have become the stuff of lore in the car world. Thusly, you might expect that when Singer Vehicles founder Rob Dickinson set his mind to creating a chronograph representing his firm, he'd go well beyond what most might imagine.
"For a number of years now, the itch to fashion a 'proper' new watch – not a frippery or a branding exercise but something of, dare I say it, 'importance' has been a nagging obsession of mine," says Dickinson in a message on his company website. "The dream was to reimagine the sporting chronographs of the 1960s and '70s in a manner that celebrated their magnificence but brought a profound new sense of priority to the way in which elapsed time – the essence of a chronograph – was presented."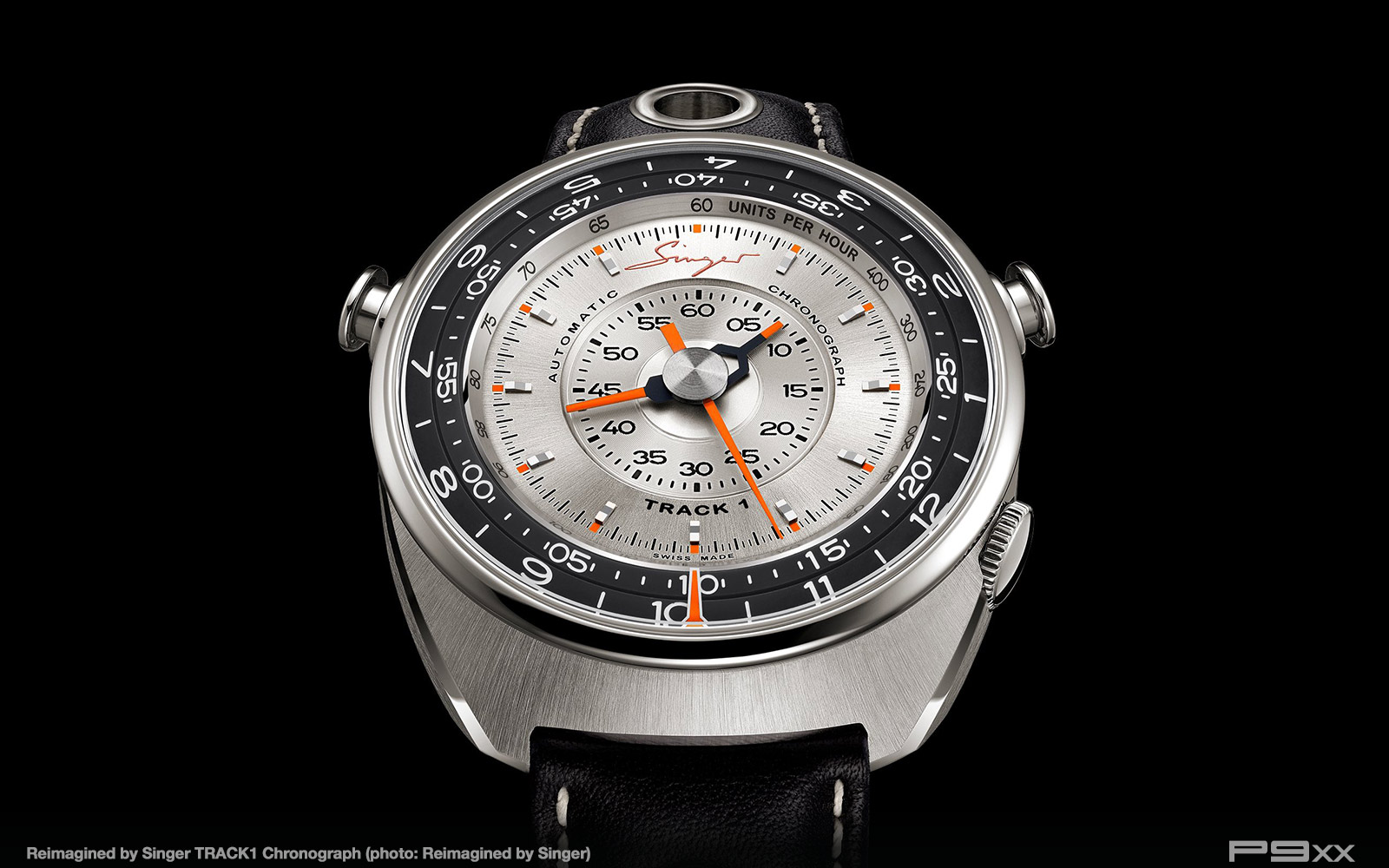 According to Singer, the project officially turned a wheel when a 2014 conversation on design between Dickinson and well-known designer Marco Borraccino turned to the subject of creating just such a time piece. With an idea man with a brand and now a designer hatching out a plan, a third conspirator in the mission was invited into the fold, none other than famed Swiss watchmaker Jean-Marc Wiederrecht.
The brand "Singer Reimagined" is a humorous play to be sure. Porsche's own care in protecting its own intellectual property over the years, and namely the 911, has caused Singer to often turn rather religiously to the descriptive "reimagined by Singer" post script whenever naming one of their commissioned 911-based builds. That the term is turned to deliver an expansion upon the Singer brand is brilliant, and also seemingly tongue-in-cheek.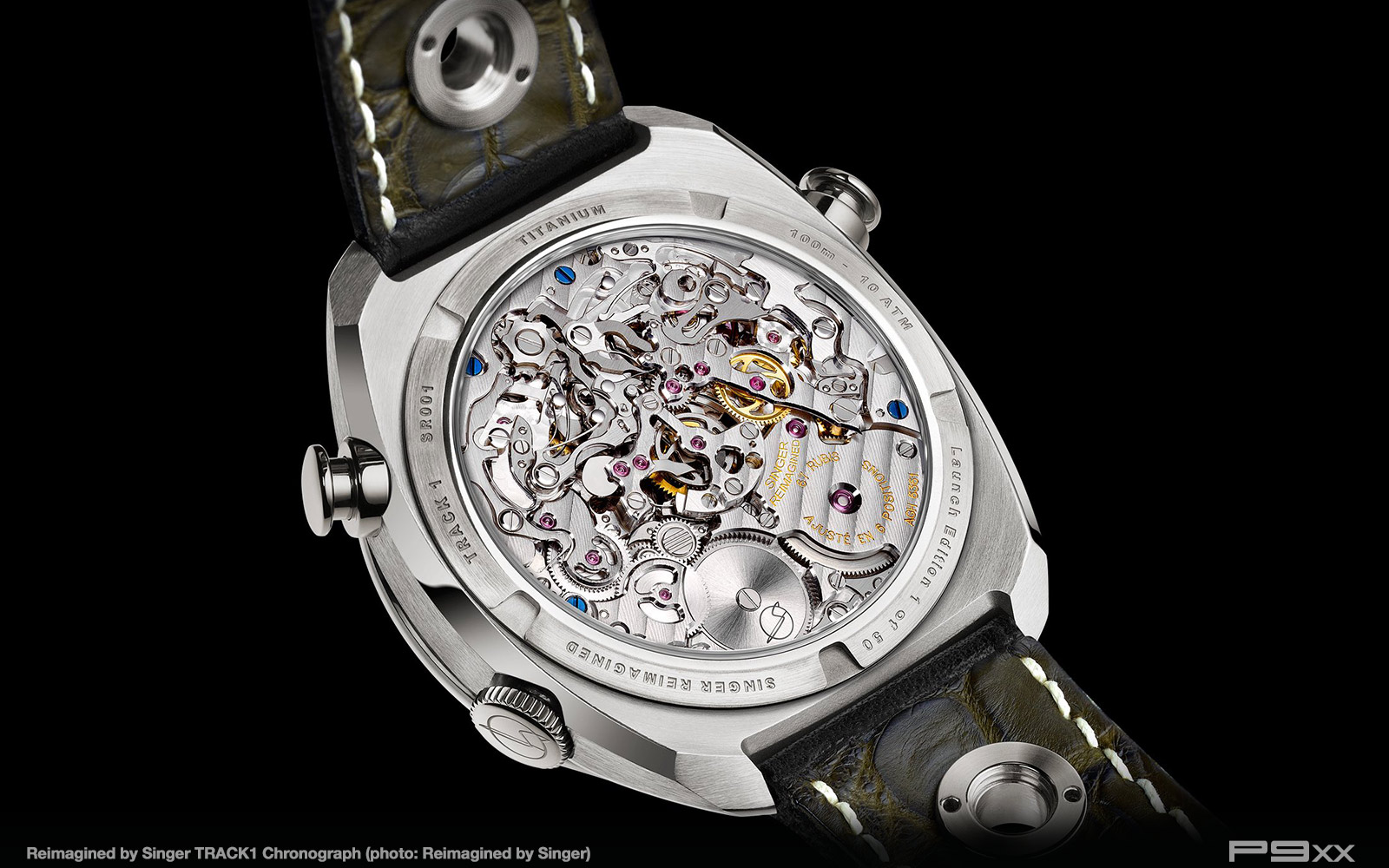 The first product of this Singer-branded collaboration is the TRACK1 – a fine name for a reimagined chronograph, and also a fine indicator that this likely is just the first of a greater line of time pieces to come.
Just as the Porsches reimagined by Singer make use of an incredible Ed Pink built flat-six engine, the TRACK1 makes use of a radical new movement dubbed AgenGraphe. In development for a decade, a key possibility in utilizing this column-wheel movement is that it allows key chronograph time-keeping functionality to move to the central axis. This allows for a higher level of mechanical focus, just like one of Dickinson's bespoke sports cars. Hours, minutes and seconds are coaxially mounted in the center of the dial. Hours and minutes jump instantaneously, making for increased legibility, even if you have time for just a glance.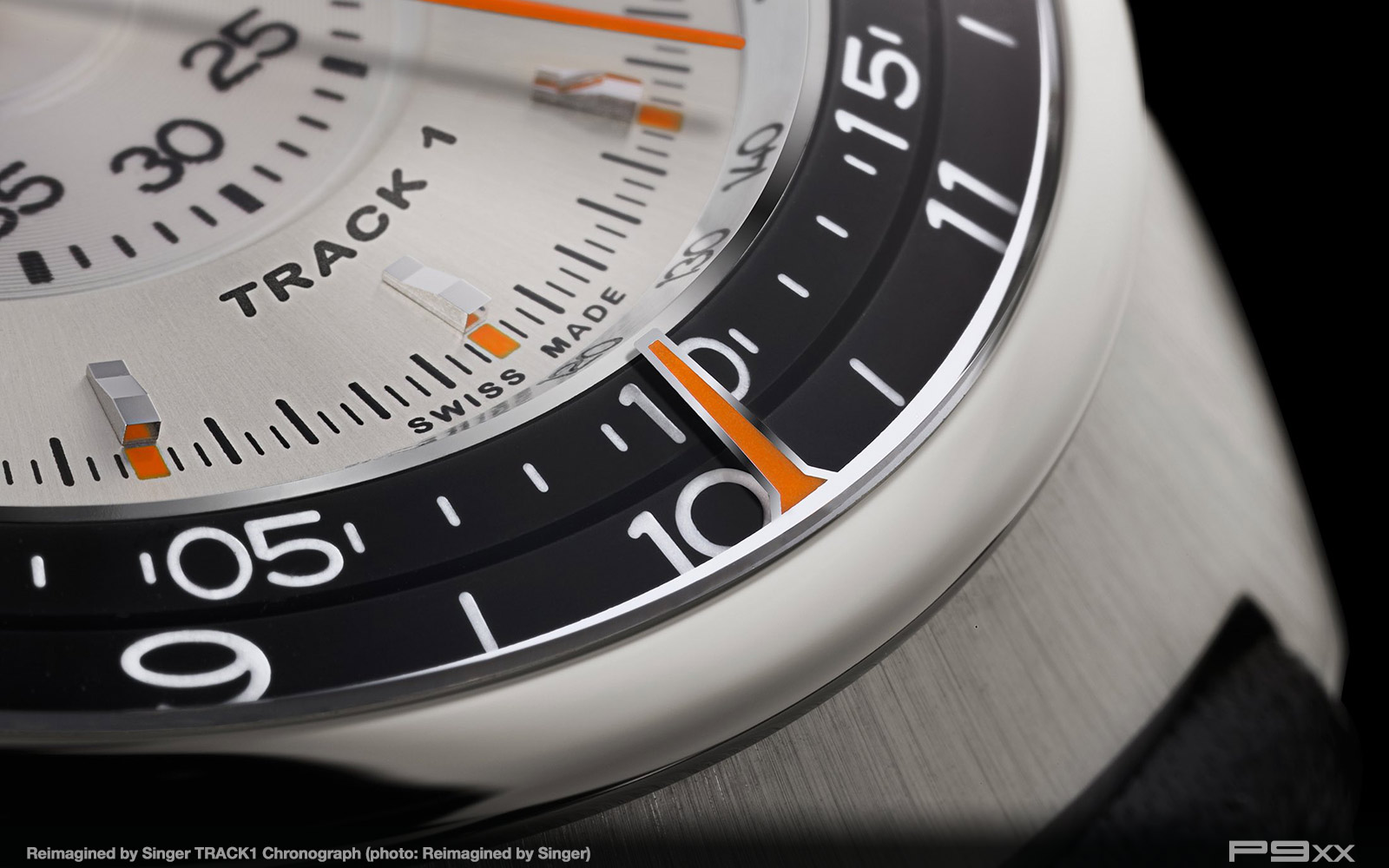 In addition to the mechanical design, visual design is also a key facet of the TRACK1. The handsome 43mm diameter case is made of grade 5 titanium. An anti-reflective sapphire crystal protects the face, while the mechanics of the movement can also be admired via a sapphire crystal on the back. Orange elements harken the signature orange Singer details such as Tachometer in their cars.
Details of the strap show more nods to the Porsche 911s reimagined by Singer. The black calf leather strap gets accent stitching and brushed grade 5 titanium screw down rivets similar to their cars' seats. A matching polished grade 5 titanium buckle finishes off the look.
Just like a Singer-built automobile, highly thought-out and unexpected details are sure to delight those who plan to acquire one. Check out more information on the new offering at SingerReimagined.com.
This story originally ran on ChoiceGear.org HERE.