»IDENTITY«. The central theme of TECHART's 2017 wall calendar is one of the renowned key values of genuine TECHART individualization programs: the unsurpassed diversity of options for unlimited personalization. 12 pieces of photographic artwork show a selection of the latest TECHART programs. The limited wall calendar can now be ordered.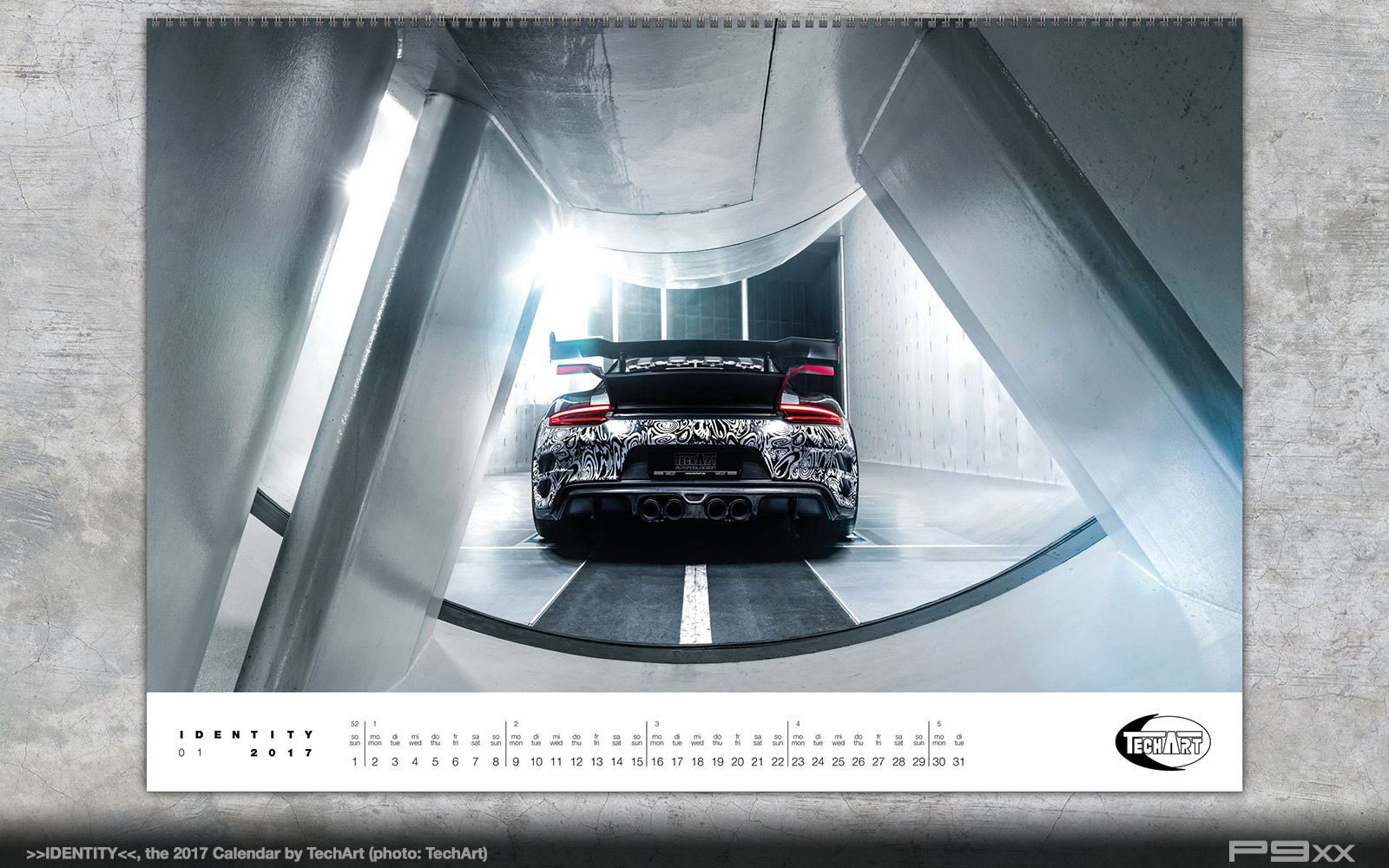 In the history of TECHART ever since it was founded in 1987, the freedom to apply real individuality and uniqueness to Porsche vehicles was always the core of every TECHART product range. In this context, »IDENTITY« stands for the perfect match of the individual character of both, the car and its owner. Just in time for the brand's 30th anniversary, TECHART perpetuates its key value in the new collector's item. Limited to just 1,500 copies, the calendar is a composing of twelve 70 x 50 cm sized images showing different shades of TECHART personalization.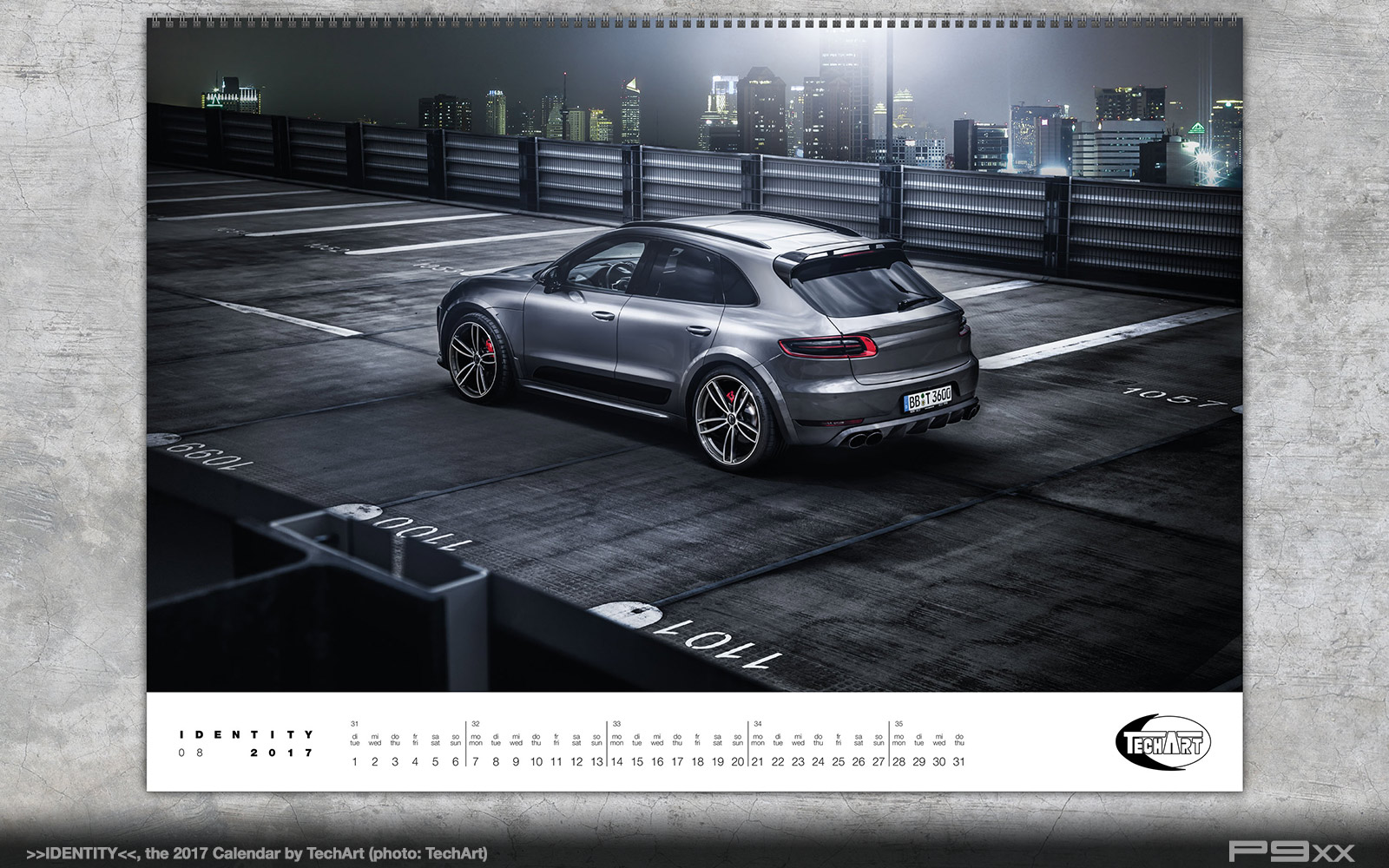 The images are printed on high-grade art print paper and are coated with an additional layer of protective lacquer. The calendar can now be ordered online at www.techart.de/2017 at the price of EUR 29.80 incl. 19% VAT. Shipping starts in early December.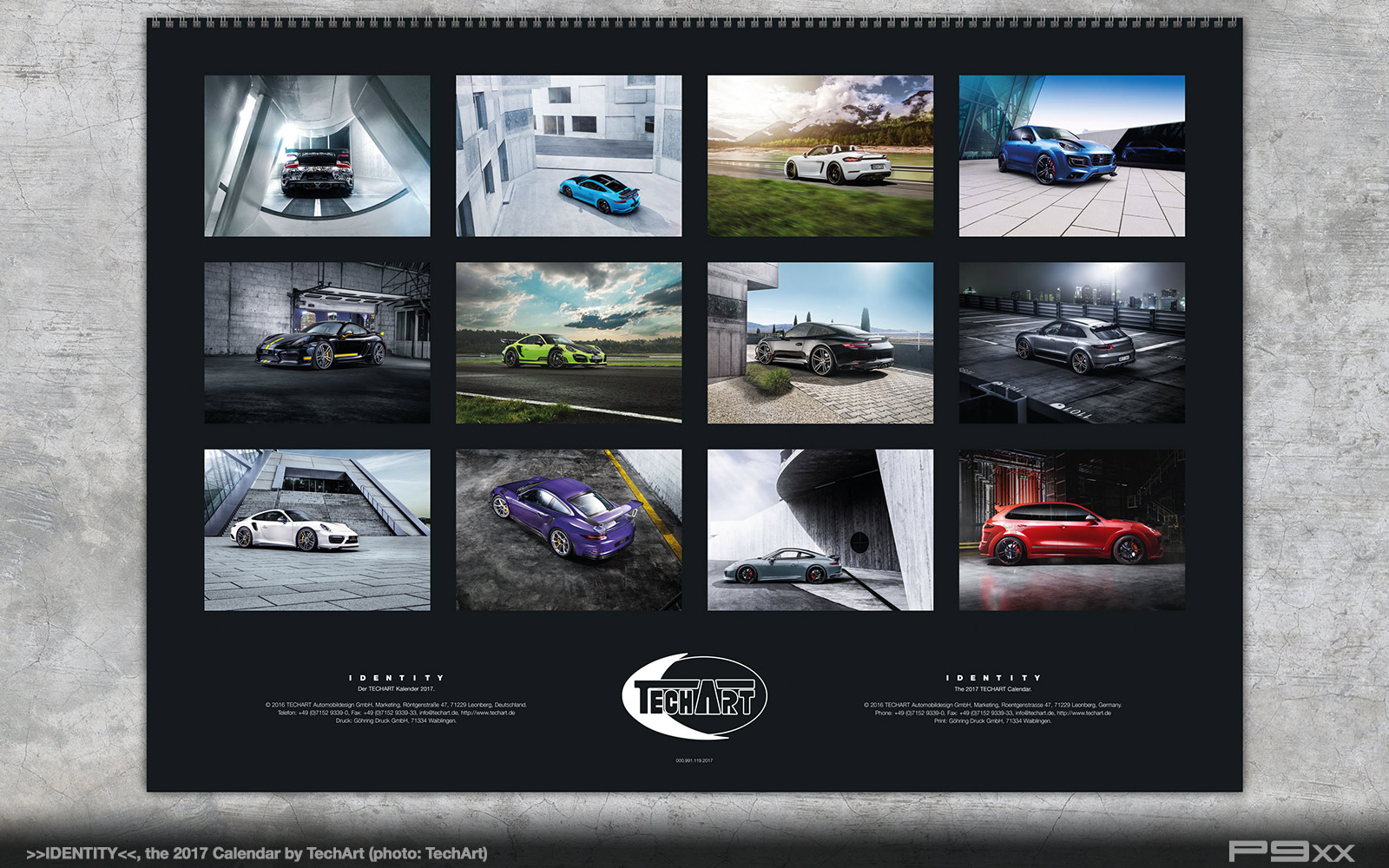 – 14 pages, 12 calendar sheets in 70 x 50 cm size
– printed on 250 g/m² quality art print paper and coated with glossy protective varnish
– image overview on coated 350 g/m² cardboard back
– shipped in protective foil and cardboard packaging
– limited to 1,500 copies worldwide
More Information: TechArt.de, ChoiceGear.org
Photo Gallery