SANTA MONICA, CA – Gooding & Company, the auction house acclaimed for selling the world's most significant and valuable collector cars, is proud to announce an enticing lineup of race cars headed to the Amelia Island Auction on March 10. Racing enthusiasts and collectors will not want to miss these celebrated examples cross the auction block next month.
1977 Porsche 934/5
(estimate: $1,400,000-$1,600,000)
The 934 was developed in the mid-1970s and was finally approved for IMSA competition in 1977 after various changes were made. Alternatively called the 934/5 or 934 1/2, the updated 934 was produced in a 10-car batch in 1977. This car, numbered 930 770 0956, was fitted with many special features, making it a true "one-off". Unlike the other nine 934/5 cars built, 0956 was fitted with Group 4 bodywork plus the more-powerful 600 hp engine with mechanical fuel injection, a special 930/51 transmission, and 935-type oil pump and cooler. Additionally, 0956 was the last Group 4-bodied Porsche 934 built. The Porsche had great racing success, including consecutive Group 4 class wins at the 1979 Salzburgring DRM and 1979 Nürburgring ADAC 1000 races. At the end of the 1979 season, 0956 was rebuilt by Porsche and sold to Bruce Spicer of Spicer Porsche in Melbourne, Australia. There, 0956 was driven by John Latham for the 1980 and 1981 seasons and won all but two rounds from pole position to capture the 1981 Australian Sports Car Championship. The Porsche has been extensively restored and was returned to its 1979 "BOSS" livery. For the committed Porsche collector, this singular 934/5 stands as a top-quality example and one of the last pure 934/5s that has never been upgraded to a Porsche 935.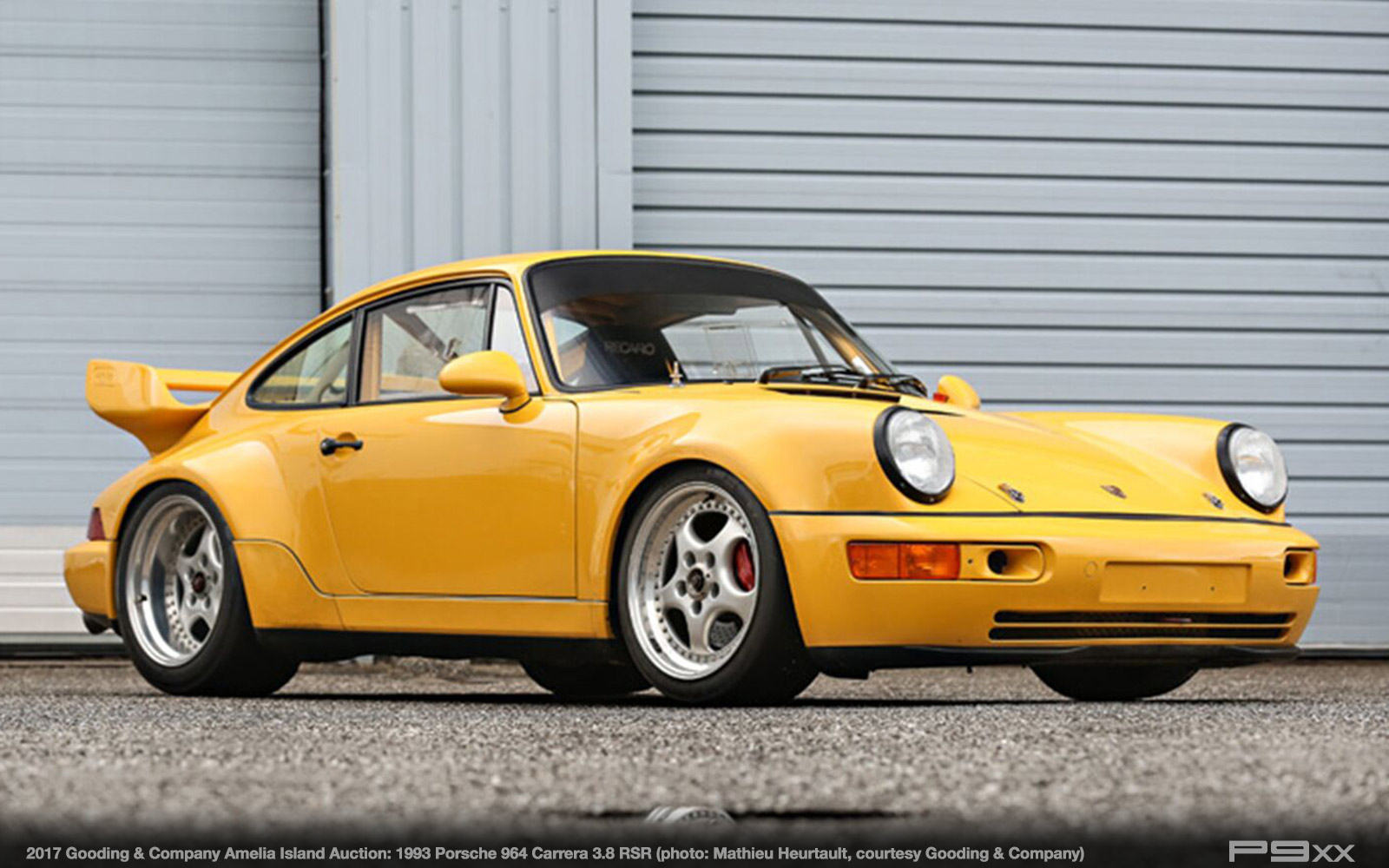 1993 Porsche 964 Carrera 3.8 RSR
(estimate: $1,200,000-$1,400,000)
The 1993 Porsche 964 Carrera 3.8 RSR was the final version of the lightweight Carrera RS introduced two years earlier. Designed for privateers to enter international GT races, the 964 RSR was the right car for the times. The RSR became one of the most successful competition versions of the air-cooled 911 in Porsche's history, and just 51 are believed to have been built. Ordered as a PTS (paint to sample) example and delivered new in a striking Speed Yellow with a black interior, this car is believed to have never been raced, crashed or restored. In addition, the matching-numbers Porsche has travelled just 4,000 km since new and is offered with a Porsche Certificate of Authenticity and extensive documentation from Porsche archivist Jens Torner. Examples like this seldom come to market, especially with such appealing history, authenticity, and racing pedigree.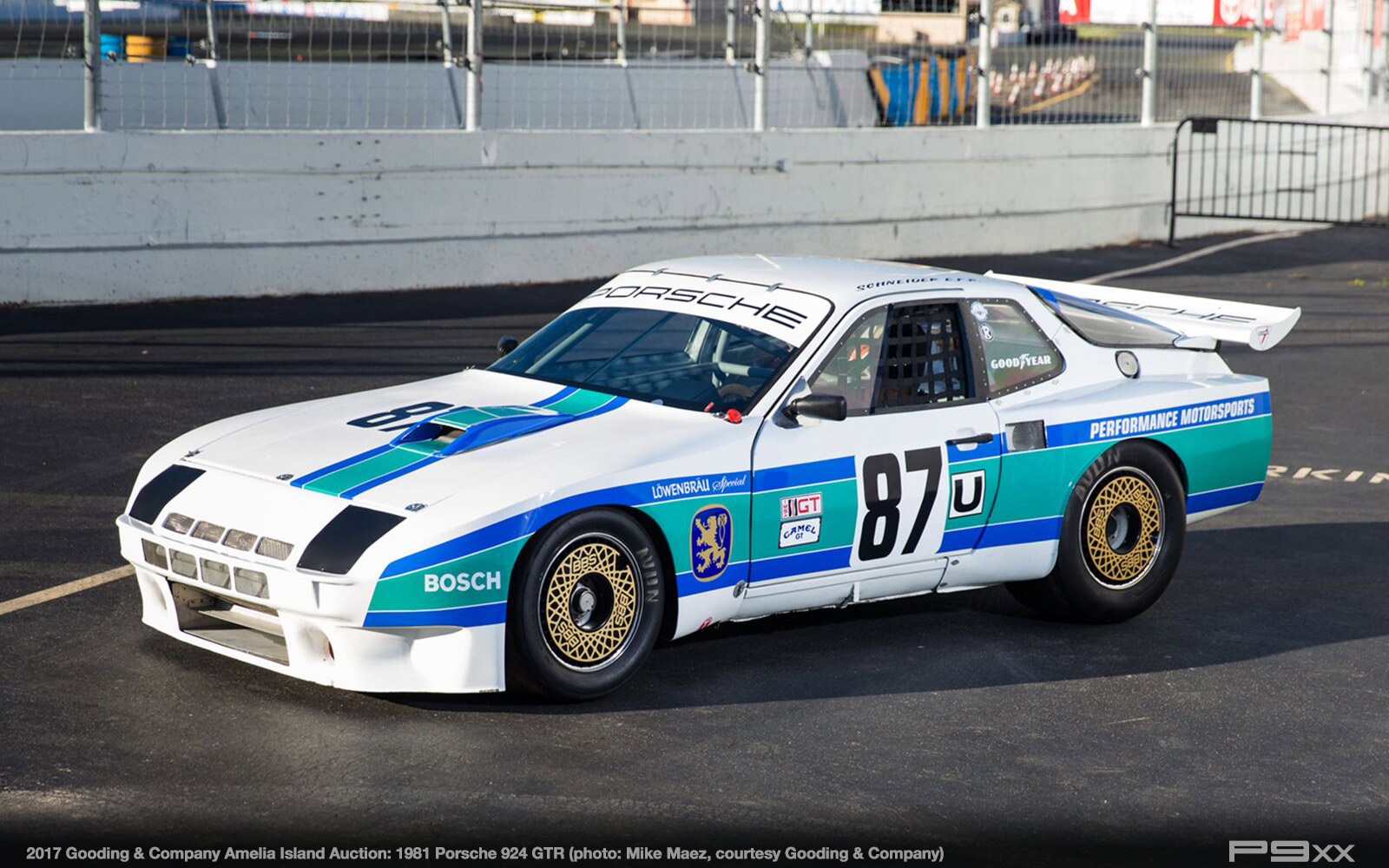 Additional Highlights Include:
1997 Porsche 993 Cup 3.8 RSR (estimate: $750,000-$950,000)
1966 McLaren M1B (estimate: $275,000-$325,000)
1981 Porsche 924 GTR (estimate: $250,000-$300,000)
The Amelia Island Auction
Date: Friday, March 10, 11:00am
Location: Racquet Park, Omni Amelia Island Plantation, 6800 First Coast Hwy, Amelia Island, FL 32034 (1 mile south of Amelia Island Parkway)
Public preview: March 9-10
Auctions catalogues: $75, includes admission for two to the viewing and the auctions
General admission: $30, includes admission for one to the viewing and the auctions
Live auction broadcast: www.goodingco.com
Facebook: www.facebook.com/GoodingandCompany
Twitter: @goodingandco
Instagram: @goodingandcompany
Snapchat: @goodingandco
YouTube: www.youtube.com/user/GoodingandCompany
RSS: www.goodingco.com/feed/?post_type=press
Phone: 310.899.1960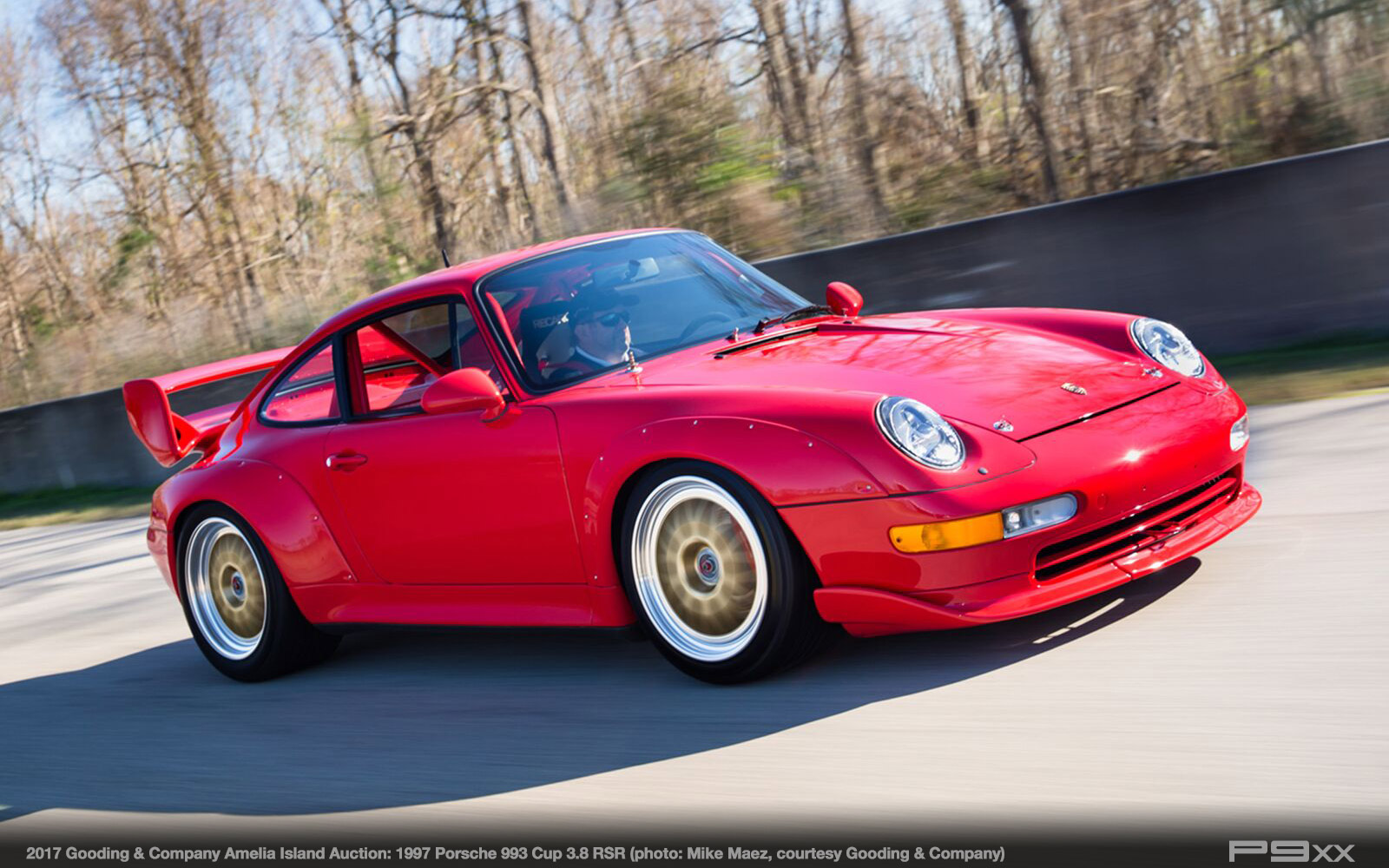 Bidder Registration:
$200 includes a catalogue, admission for two to the viewing and auction with two reserved seats, subject to availability.
About Gooding & Company
Gooding & Company's auctions, now in their second decade, produce market-leading prices and deliver to a worldwide reach of clients and enthusiasts. In this coming year, spectators and patrons from over 50 nations will continue to witness our auctions live in high-definition video broadcast via our webcast. Gooding & Company will be conducting its annual Amelia Island Auction on March 10, 2017 in Amelia Island, Florida. The annual Pebble Beach Auctions will be held August 19 and 20, 2017 in Pebble Beach, California, where Gooding & Company is the official auction house of the Pebble Beach Concours d'Elegance®. Bidder registration forms, press credentials and additional auction information are available at www.goodingco.com or by calling (310) 899-1960.