While the 964-generation Porsche 911s of all types are becoming some of the hottest collector iterations of the air-cooled icon, it is the most obscure and rare that truly expose just how staggering the market for these early 1990s generation cars. Take for example, one of the most rare and obscure of the 964s, the Carrera 4 Lightweight.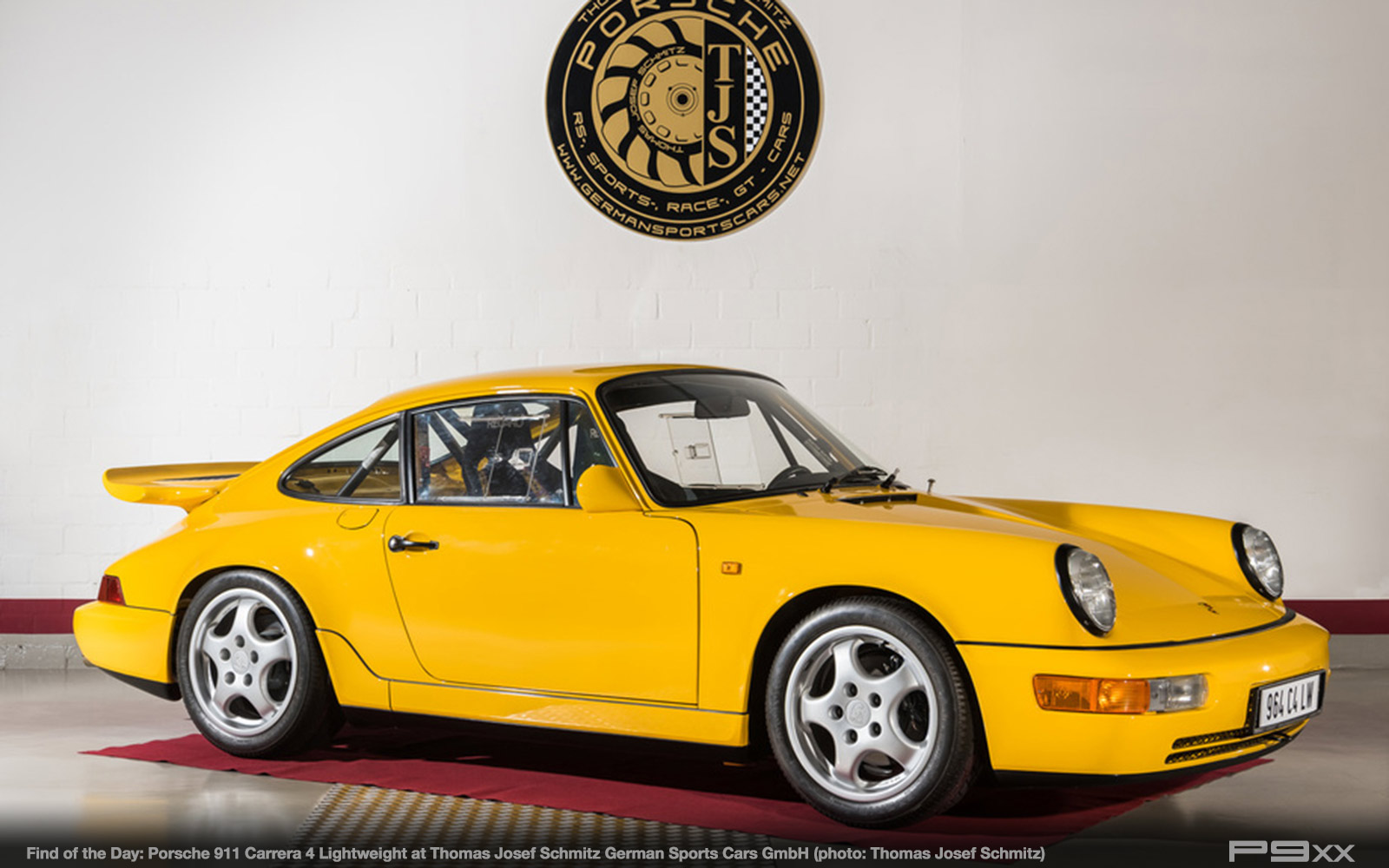 The Flower Yellow example you see here is offered to the market by Thomas Josef Schmitz German Sports Cars GmbH in the north western corner of Germany. Porsche built just twenty of the Carrera 4 Lightweights, a project by Jürgen Barth intended for rallying and racing.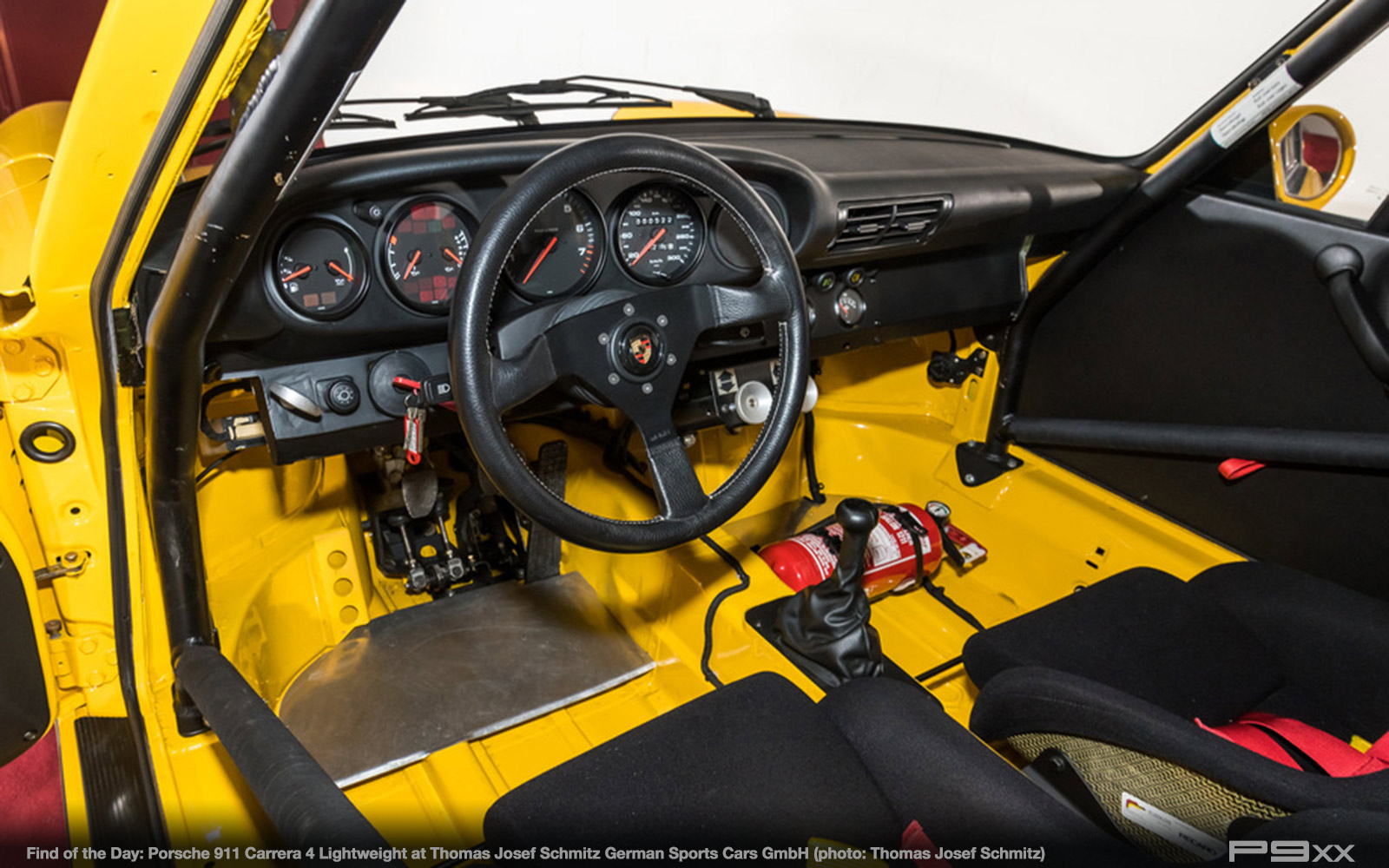 That it was based on the then just-introduced Carrera 4 makes the car especially unique, as the most extreme 911 variants tended to be rear-wheel drive. These builds began as a shell that was lightened and reinforced in certain areas, then fitted with many off-the-shelf kit available from the Porsche Motorsport department.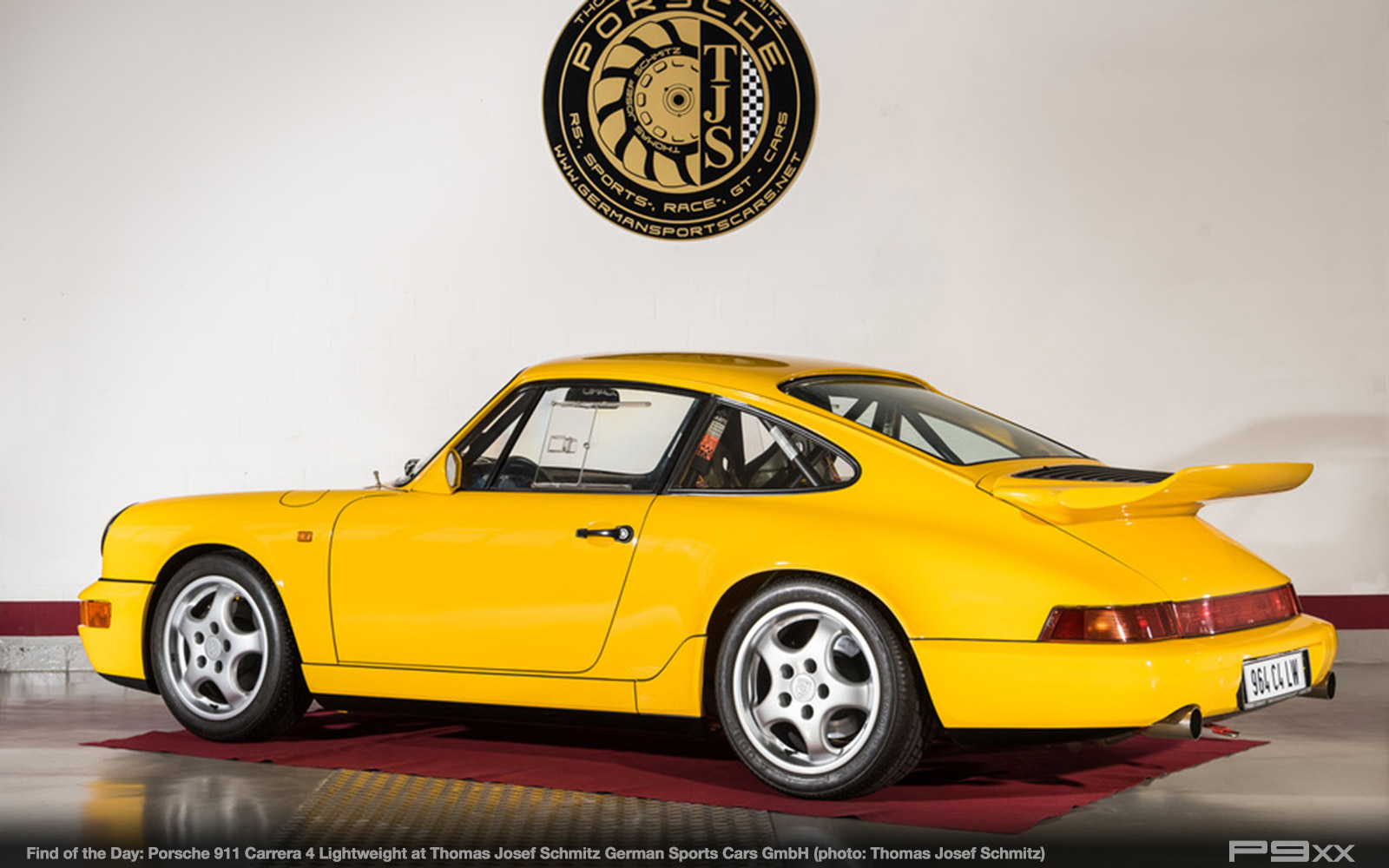 While the overall look may not be that extreme, don't let that fool you. 964s tended to look very similar to each other, but the changes are more than skin deep. Components include an trunk lid cover in aluminum like the Carrera Cup cars of the time, aluminum doors, plexiglass windows, Carrera Cup engine, a gearbox from the 953 Paris to Dakar racer, adjustable brakes and a free-flowing dual outlet exhaust rarely seen on a narrow body 964.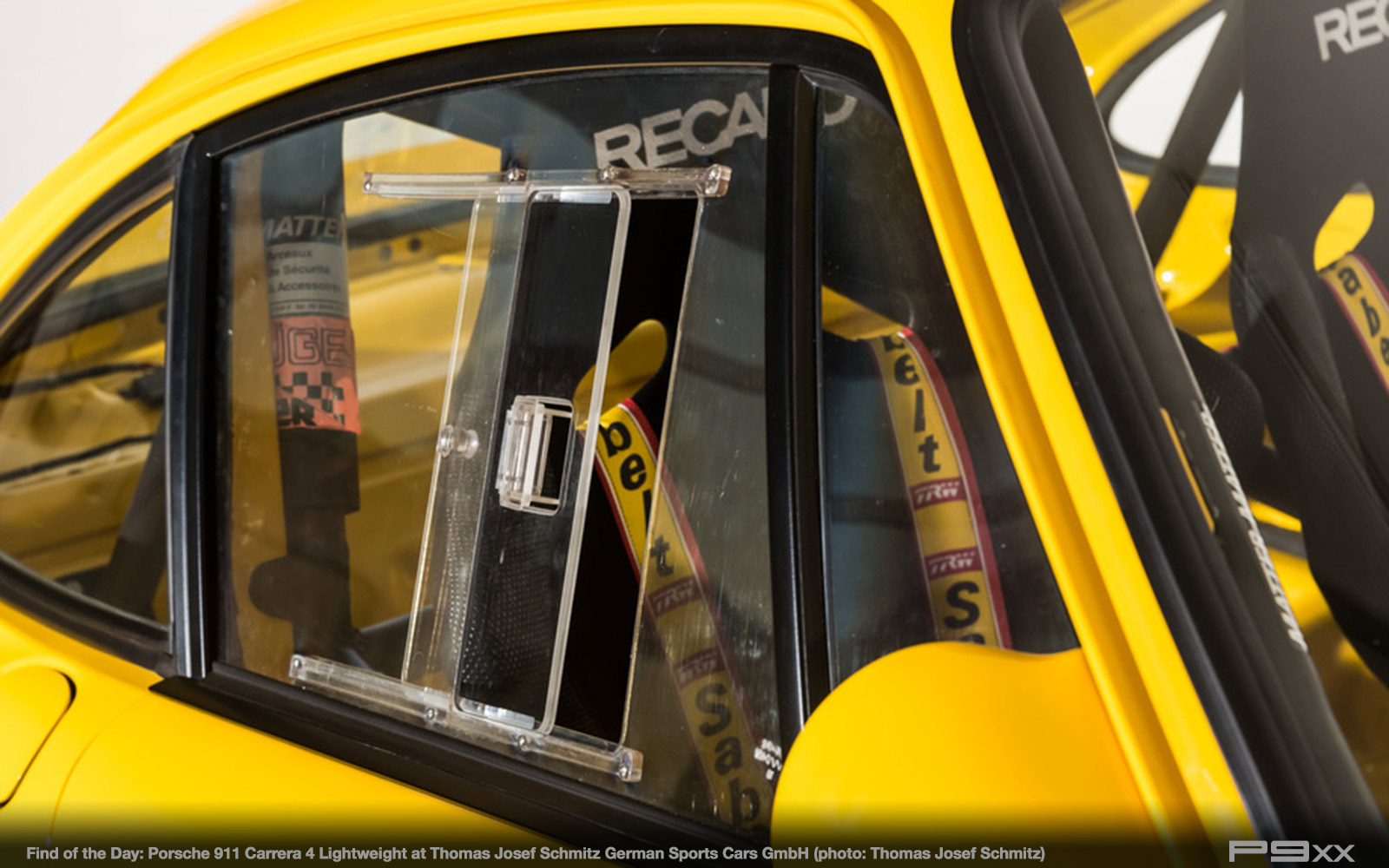 This particular car was registered for road use in Germany, which makes it a bit unique given most of these cars entered competition and thus weren't built as road legal from the factory. This car also came on rare lightweight magnesium Cup 1 wheels and painted to sample in Flower Yellow. That it's covered just 550 KM mean"s it's basically in the same condition as it was delivered, including rolling on the original tires.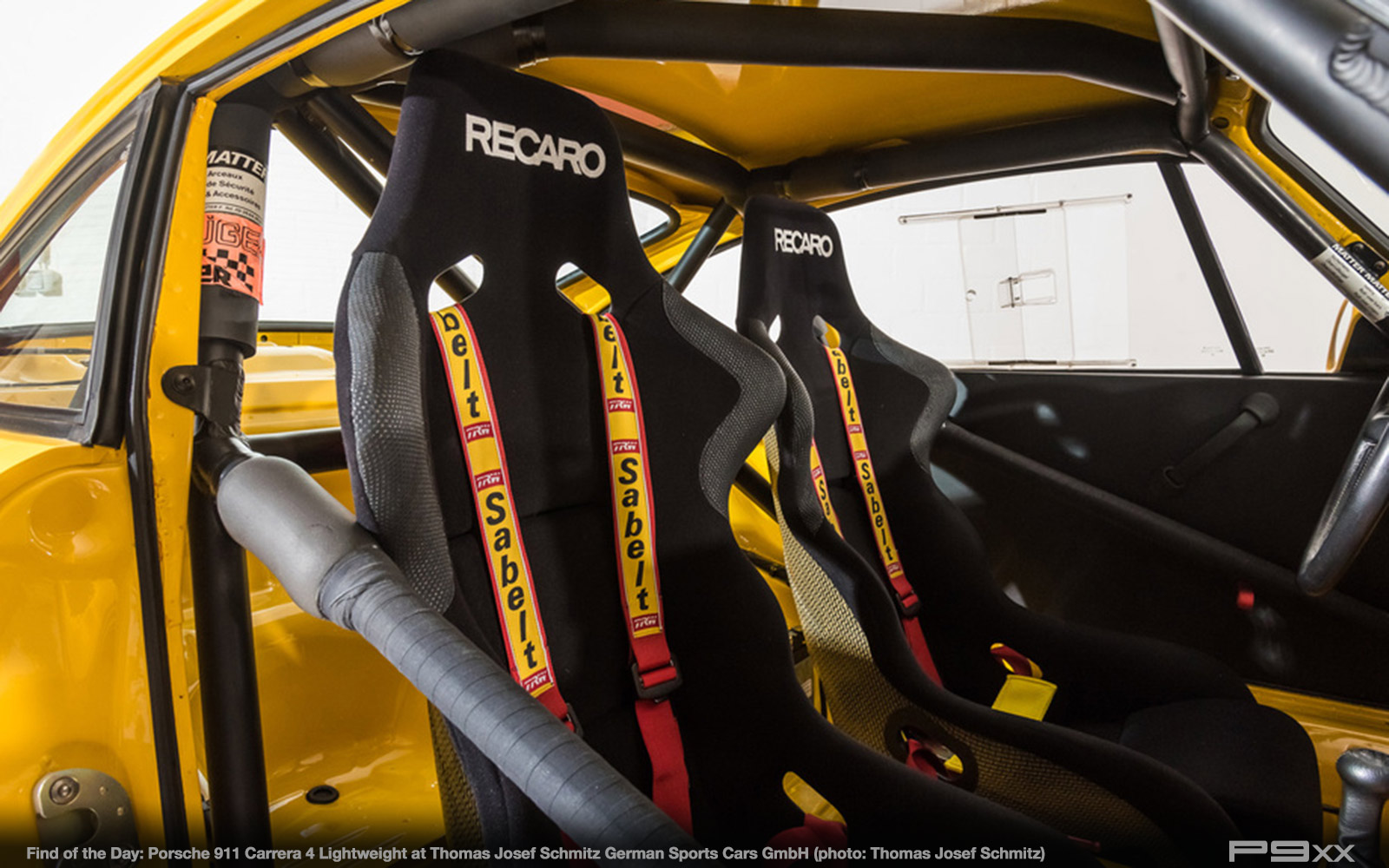 This car's original registration is April 1992, meaning it'll be 25 years old and thus easily importable to the USA in under two months… maybe even sooner if you can officially verify of the car's original build date with the factory, which shouldn't be that hard to do given the rarity.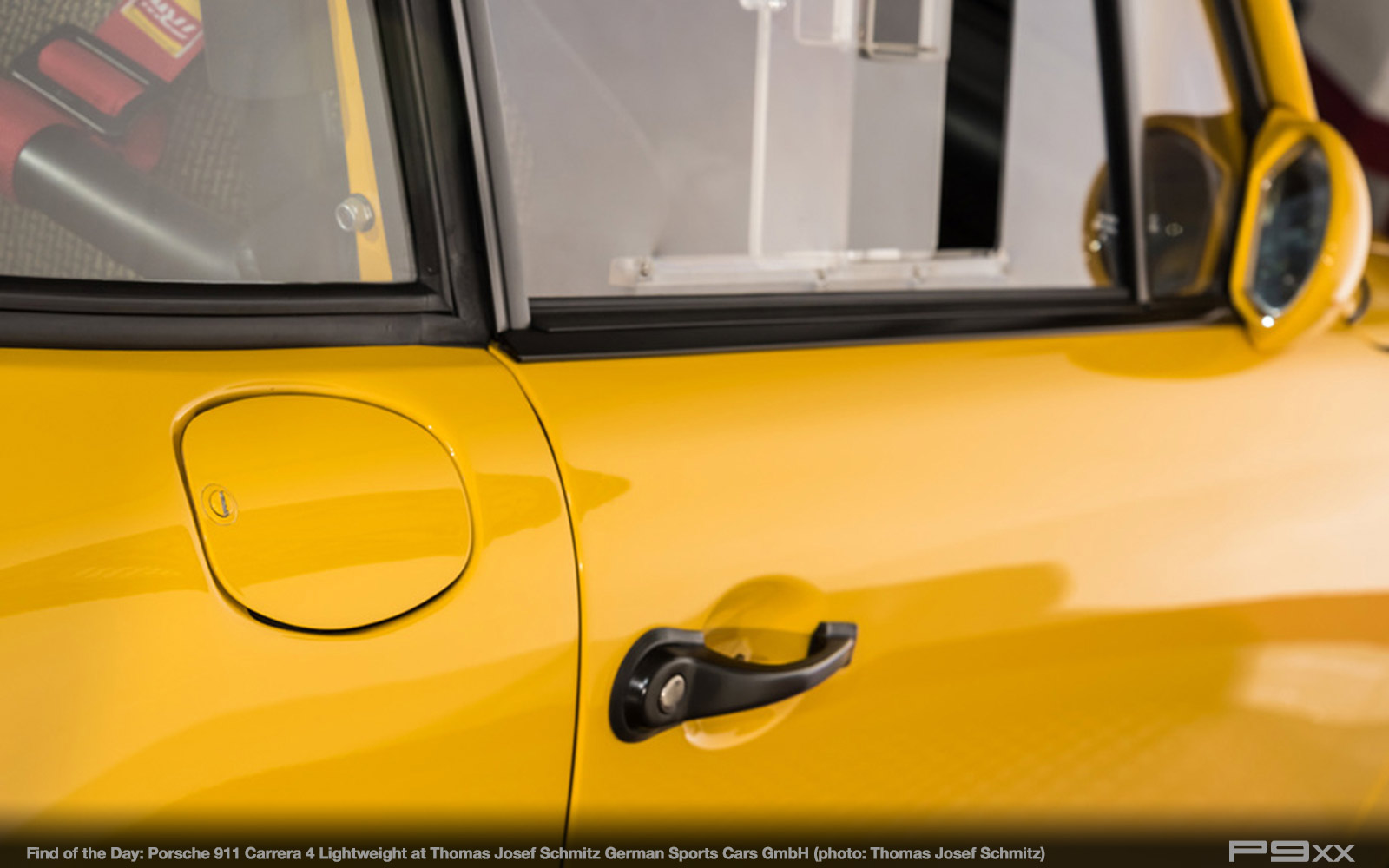 No doubt this is one of the most unique and ultimate 964 generation cars available on the market. A price is not listed on the dealer's website, but they do list it as € 929,964 in the car's listing on AutoScout24.com.