The Porsche Cayenne II is the logical continuation of its precedent model named Cayenne I with even cosmetic corrections, as e.g. the "takeover" of the headlamps looking like those of the Panamera, which, by the way also remembers the interior. The model No. II is a bit longer, increasing the wheelbase, with about 180 kg (400 lb.) less of weight, having nevertheless still about two metric tons.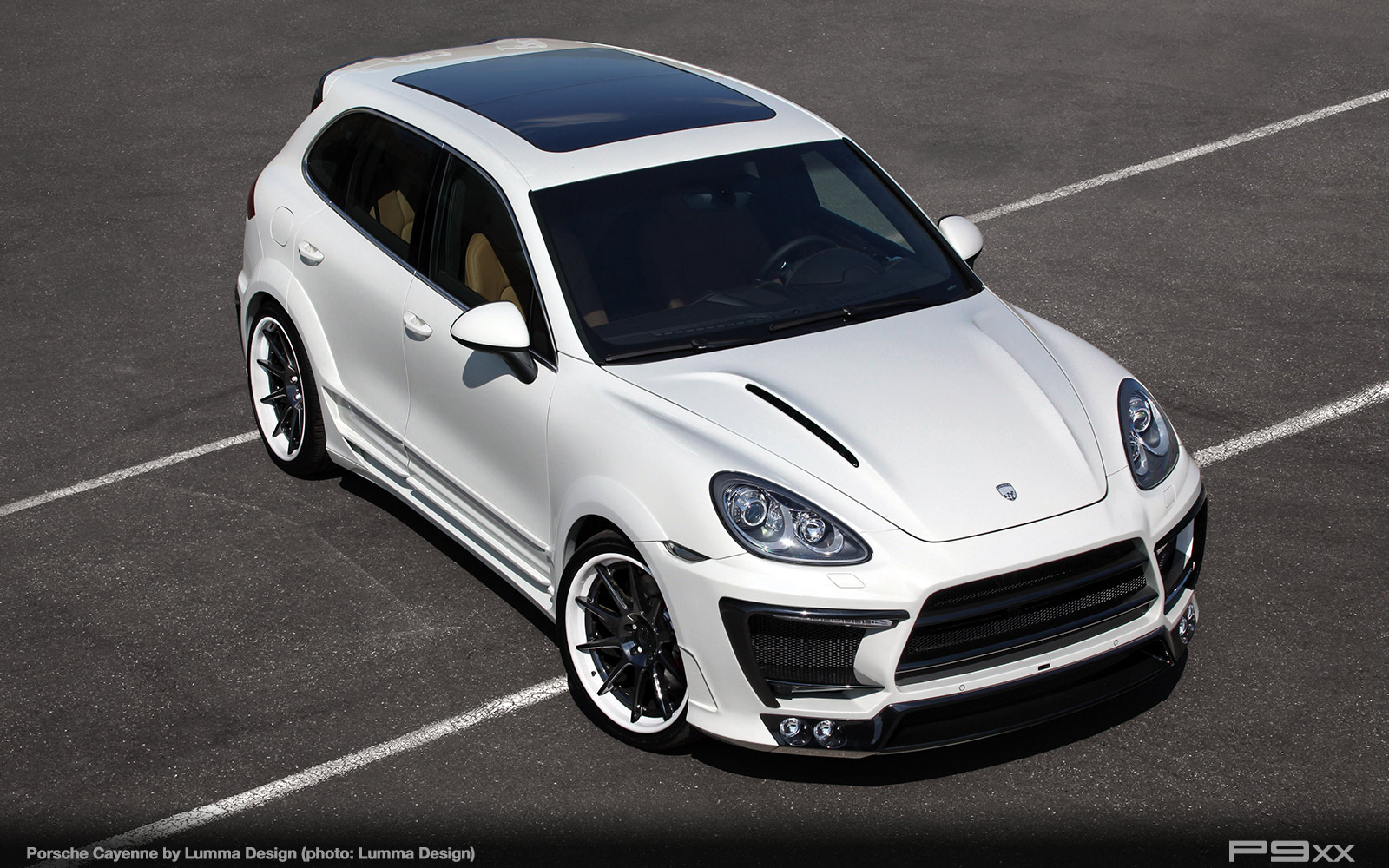 The traditional tuning factory LUMMA Design from Winterlingen, Germany, presents with its interpretation of the new Cayenne, a SUV with conscious car body kit named CLR 558 GT, consisting in a spoiled front bumper with air inlet frames, which can be found together with diffusers on the rear bumper, front and rear wheel arch enlargements and side sills with door supports. Furthermore, there is an installation kit for fog lamps, optionally available in LED technics. The engine bonnet with its lateral air outlets is made of weight optimizing carbon/Kevlar.
Furthermore, LUMMA offers additional longish shaped daylight lamps, a rear spoiler lip in carbon or matching the paint work colored, an up to 40 mm (1 1/2 in.) lowering module for air suspended vehicles and a complete sports exhaust system with central 3-part stainless steel end pipe and sportive sound and, nevertheless only for export, adapted pre-muffler (only together with the mentioned above car body kit). Before describing the interior lets have a look at the multipart wheels in 10×22 in. rear and in front, with colored outer tire beds and tires in 295/30-22 including wheel spacing kit all around.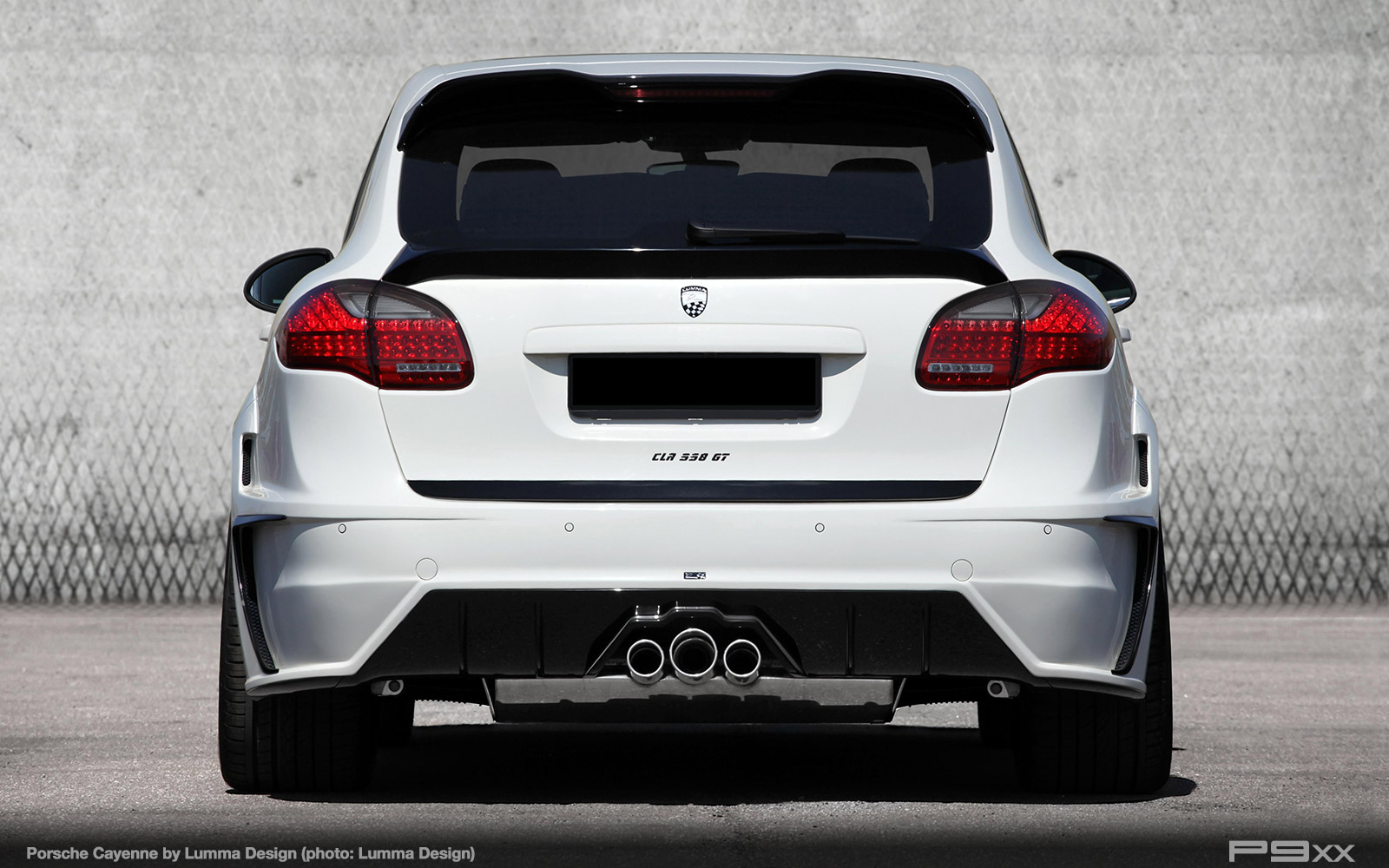 When opening the door, the two part aluminum pedals set for throttle and braking controls (all models with tiptronic) with milled foot pedals and integrated anti-slip rubber nobs are catching the eyes, the equally equipped with these anti-slip rubber nobs aluminum foot rest matching to them, as also the four part door sill panel set with illuminated LUMMA logo, for all models. The foot mat set with real leather bordering and the kick plate in real black leather decorate the LUMMA emblem. In the luggage compartment a trunk mat with loading edge protection and real black leather bordering catch equally attention, because here also is to be seen the already mentioned logo.
By this Porsche Cayenne II, the LUMMA team shows once more its known by precision craftmanship, because good traditions oblige. It may be mentioned that actually, the Winterlinger cars tuner develops diverse detail solutions for interior modifications of the Cayenne. Furthermore, at the instance of the 25th company anniversary of LUMMA, until the end of 2011, there will be put on wheels a suitable to this event "Jubilee Cayenne Edition". There won't be betrayed any details, but one may be justifiably curious about …