As has become custom with Singer Vehicle Design, the firm has revealed a whole host of photography of their latest build via Facebook. Dubbed "The Malibu Car", the car looks right at home in its Pacific Coast Highway shoot location.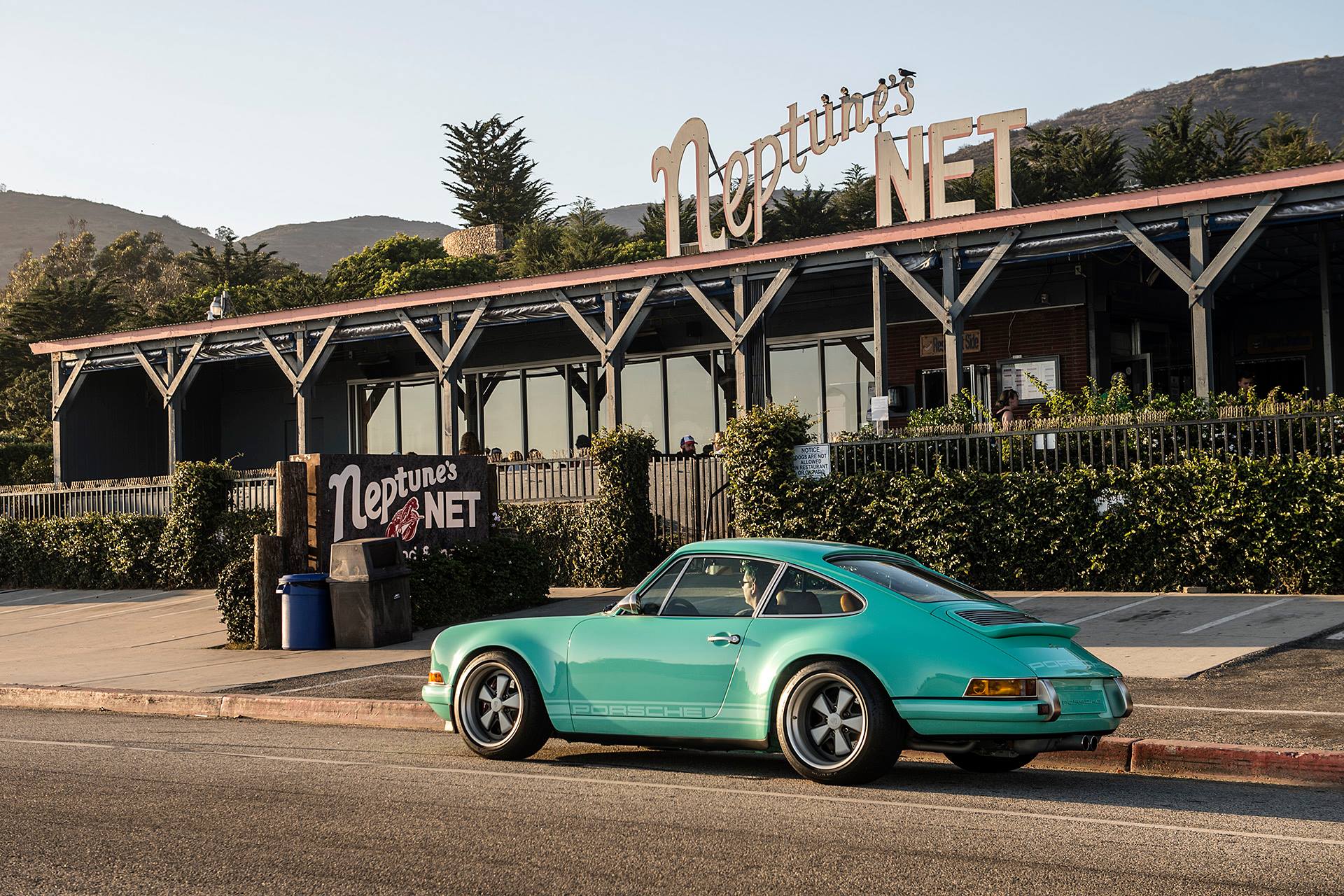 Of course the Singer tradition is to name the car after the town where the build's owner resides. That this car is destined for Malibu, it seems it'll be one of the most local to Singer's own southern California location.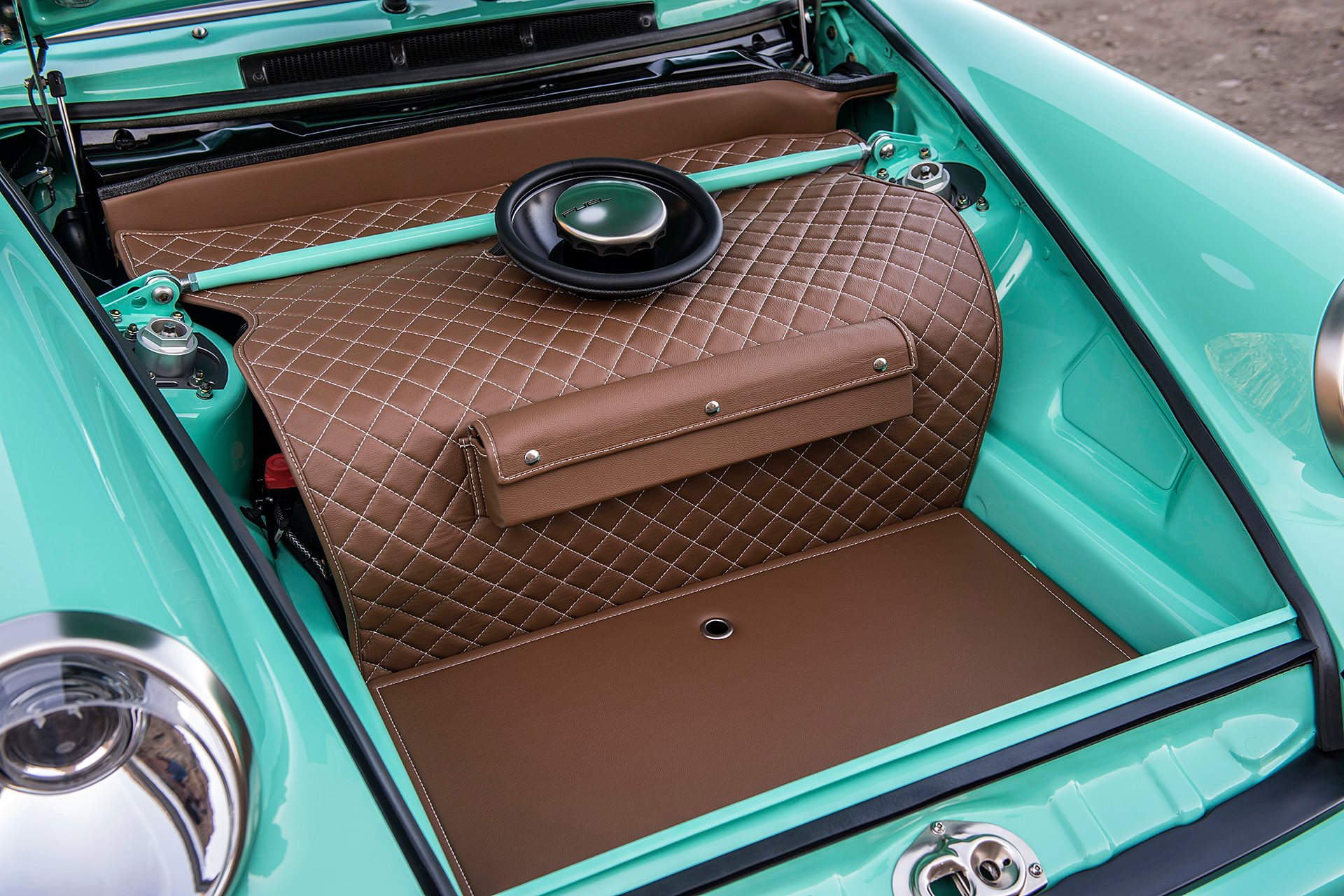 Though unconfirmed, the green color o the car sure appears to be Porsche's own Mint Green. A popular choice during the 964 era, it makes sense here given all Porsches reimagined by Singer are based on that early 1990s era car.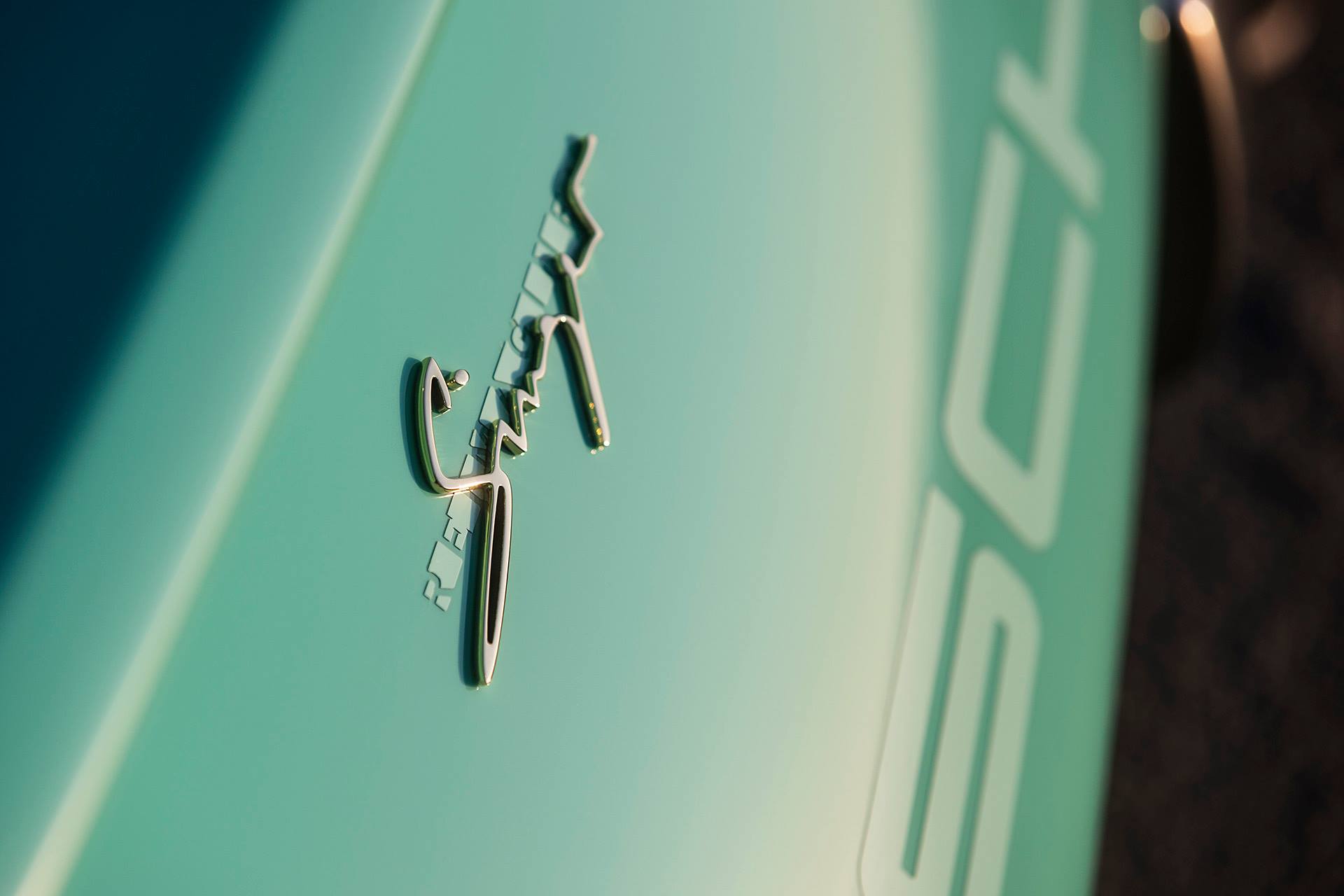 With perhaps a more intense and bold color choice than many other previous Singer builds, this car goes otherwise quite subtle with monochromatic stripes and text Porsche logos in a tone only slightly more muted than the exterior color.
Inside, the Malibu car gets caramel colored sport seats with matching woven leather centers, door panels dashboard trim. Further exposed painted components matching the exterior color add some energy to the interior, and all the brightwork inside and out gets the standard matte satin nickel finish.
Check out more details on Fiona at the Singer website HERE. See more photos below.
Photo Gallery