We've been watching Gunther Werks tease their 993-based 400R concept build as a lead in to Monterey for a while now, and they've now dropped their latest and final bit of teaser photos ahead of the car's debut at The Quail this Friday. Even better, most visual details have now been revealed.
Earlier media pushed to the 993 Rennlisters group on Facebook and via Gunther Werks on Facebook page have been more than ample to keep fans regularly apprised as to the level of detail that's gone into the car.
Foregoing the more typical backdate trend made popular by other boutique builders, Gunther Werks appears to be taking a more modern approach with a fair share of subtlety so as to keep things approachable to the more purist Porschephiles.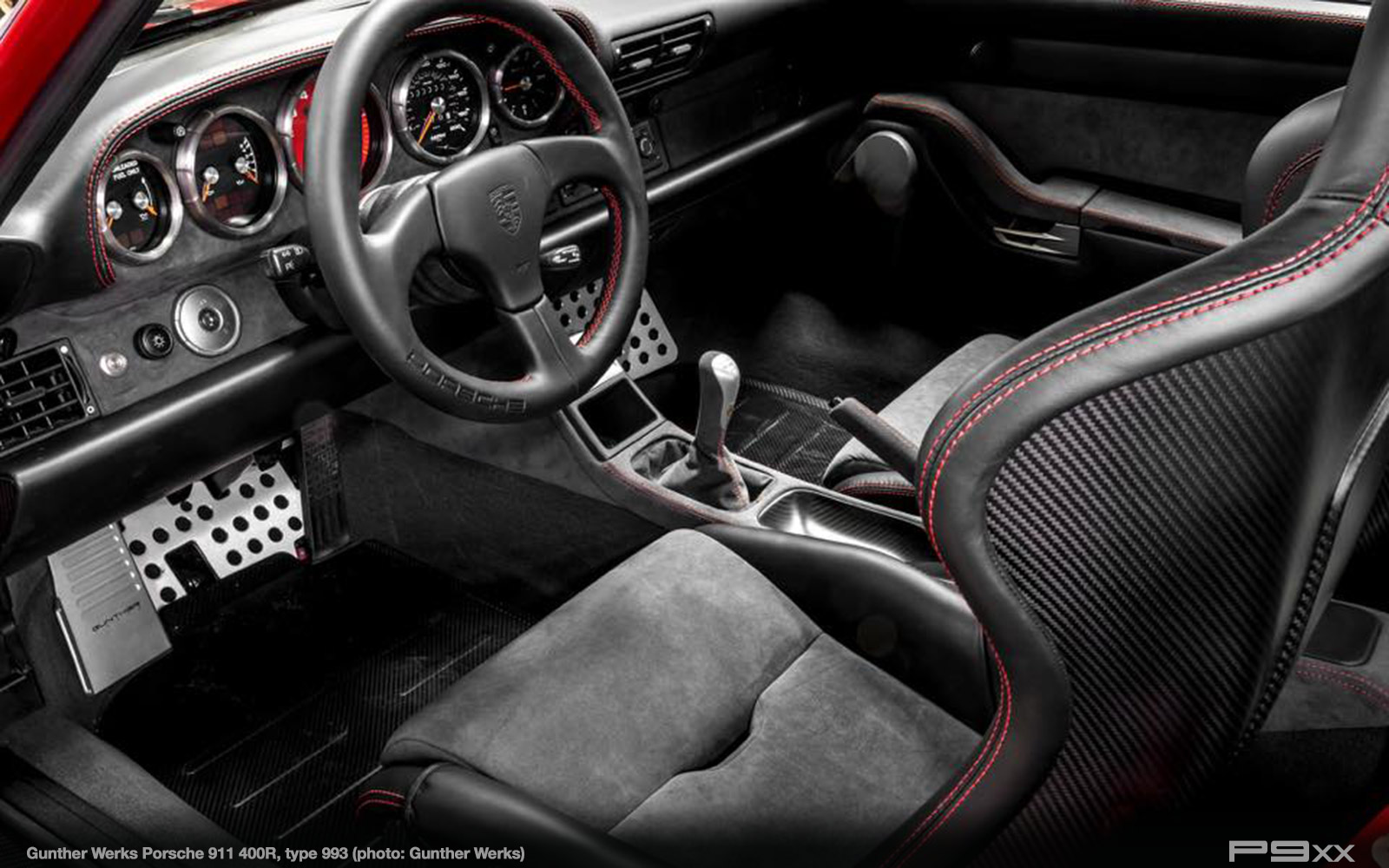 Chasing after some of the top builders in this space is an ambitious goal, but a combination of striking out in a new direction (more modern 993 GT2 RS), while loading in a gluttonous level of design details suggests Gunther Werks' new endeavor will do quite well.
Most of the recent photos show the finally assembled interior design. Exterior too, including the updated and yet familiar bodywork, appears nearly complete. Some of the details we're most curious about, like those trick headlight assemblies made of 3-D printed aluminum aren't yet in the car as of these shots, but clearly the car is ready to go to Monterey.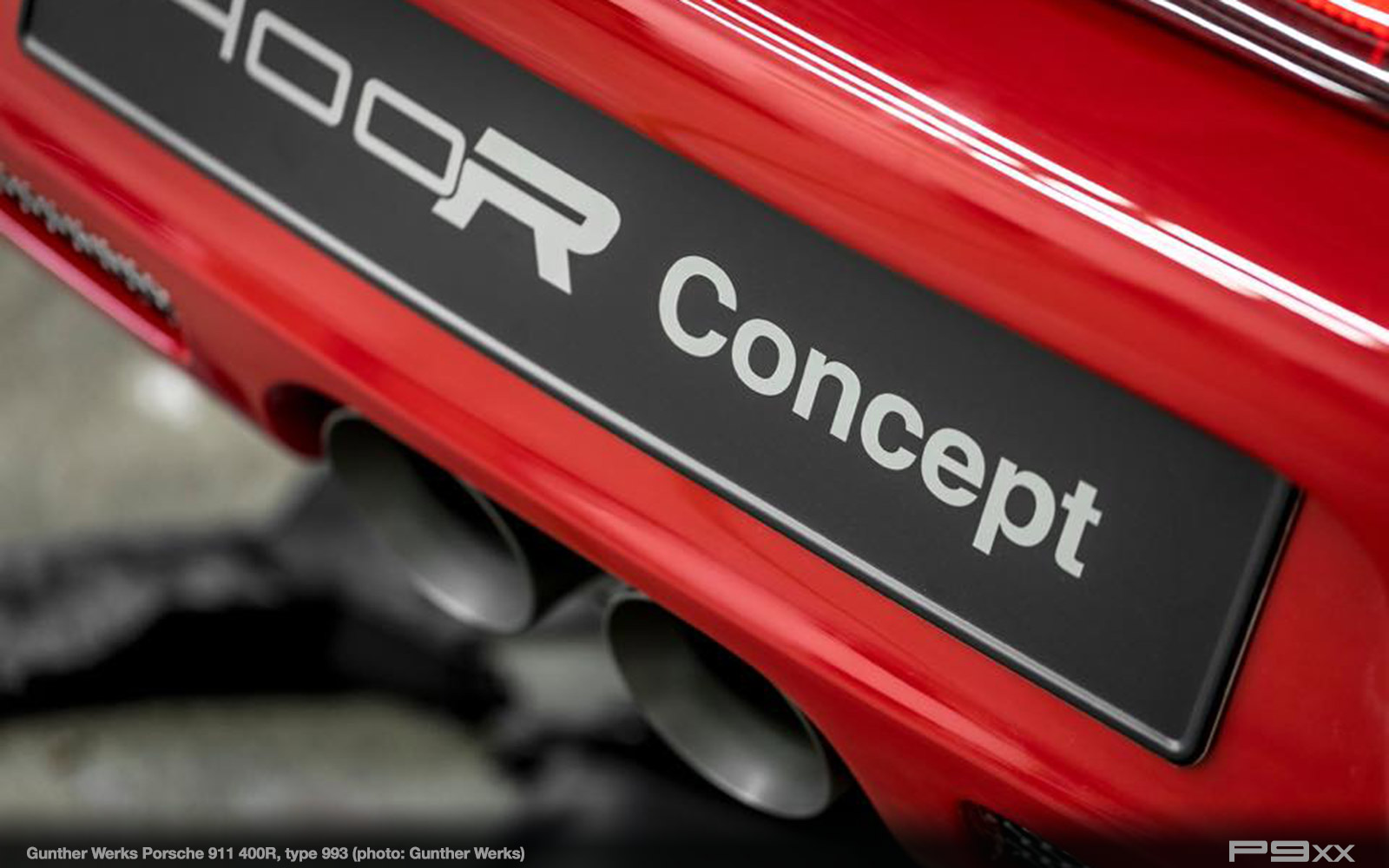 Peter Nam of Gunther Werks reports via Facebook that the car took a team of 35 over 5300 man hours to conceive the 400R. Peter also confirms that with most of the assembly now complete, the car is headed off for final polishing and Ceramic Pro treatment before it makes its way to its reveal at The Quail.
P9xx will be on the ground in Monterey next week, and intends to provide further coverage of this and the much larger overall Porsche presence on the peninsula. Given the communications from Gunther Werks thus far, we expect the 400R to be a Quail only affair. No doubt there'll be plenty to see at that event, and we'll also be covering the PCA's Porsche Werk Reunion, the Rolex Monterey Motorsport Reunion and more.