Established independent Porsche specialist Paul Stephens was pleased to take the covers off and release pricing of its limited Le Mans Classic Clubsport edition at an exclusive pre-launch event in London last night. The reveal, which took place at Pall Mall-based Apsley Tailors, precedes the official unveiling at year's Le Mans Classic race (6-8 July) at Circuit de la Sarthe, celebrating what has become one of the world's most respected motor events.
Launched ahead of this year's Le Mans Classic race meet, Paul Stephens has honed a limited-edition car, based on its Clubsport model, uniquely tailored in keeping with Le Mans Classic's heritage, and priced around £250,000 depending on final specification.
Conceived in collaboration with event organiser Peter Auto, the next showing of the car will be at the Le Mans Classic 2018, ahead of delivery to lucky owners at the Le Mans Classic in 2020. The handover process will be a little different, with each owner being invited to parade their car and partake in the famous Le Mans start ritual in front of the Le Mans Classic crowds in 2020.
The biennial Le Mans Classic, conceived by the Automobile Club de l'Ouest and Peter Auto in 2002, has rightly established itself as a pilgrimage for over 100,000 enthusiasts and aficionados, and therefore a fitting partner for Paul Stephens' latest AutoArt creation.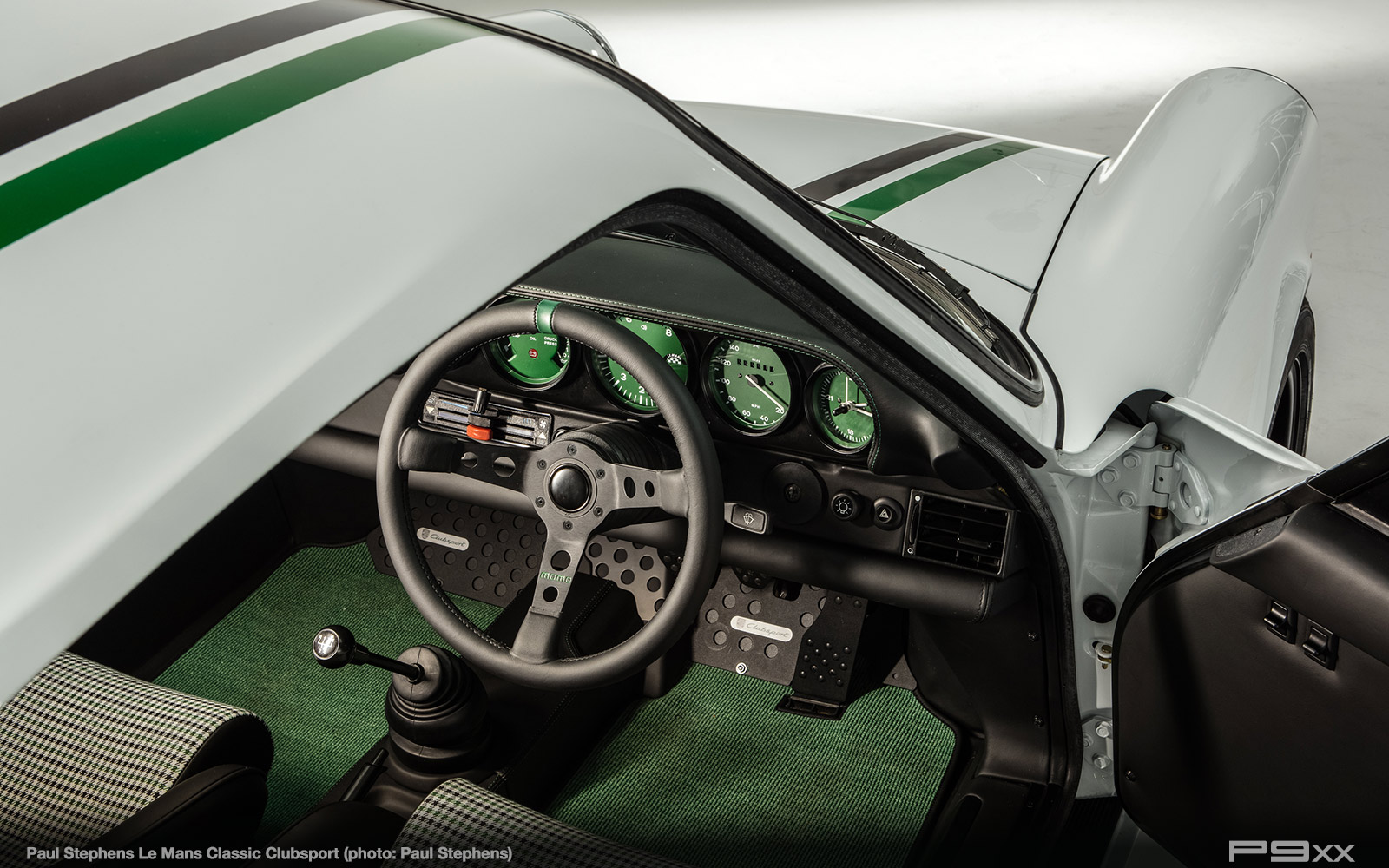 Paul Stephens starts with an original 911 body tub, which is then restored ahead of conversion into its Clubsport model. Comprehensively rebuilt to as-new condition, it features the Paul Stephens' `less-is-more ethos` and includes lightweight de-seamed roof panel (including sunroof delete), lightweight composite bumpers and engine cover, lightweight aluminium bonnet, lightweight soundproofing and aerodynamically-designed lightweight external mirrors.
Available in a more accommodating Touring specification, or a rawer Lightweight guise, just ten of these hand-finished and numbered examples will be released, marking the ten outstanding Classic Le Mans events; every one being an inspired celebration of a revered classic.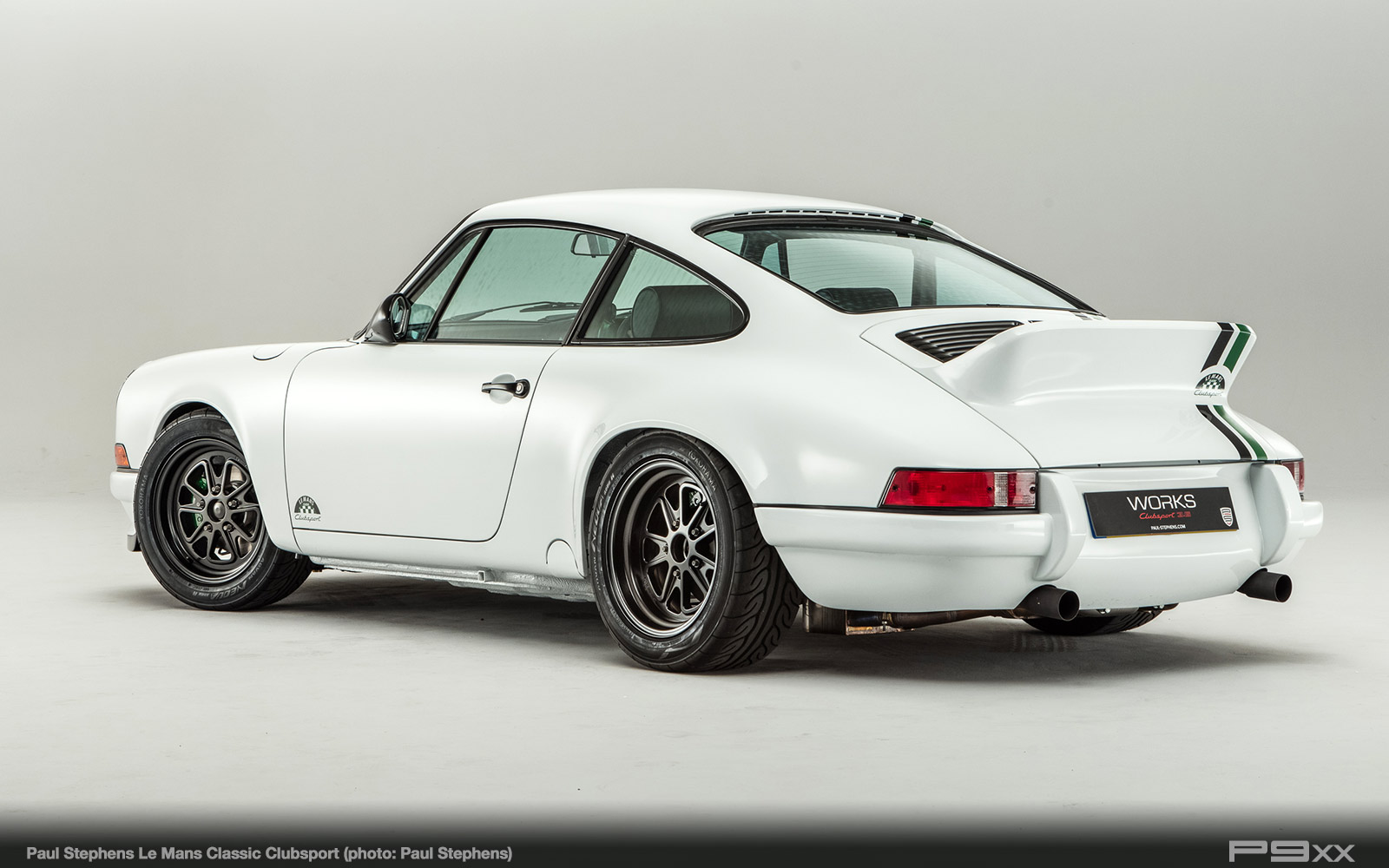 Powered by a 300 bhp, 3.4 litre air-cooled flat six, the attention to engineering details include a new cross shaft-less ITB injection system with GT3 RS plenum, a programmable ECU mapped in house, RS specification camshafts, a lightened and balanced crankshaft, lightweight conrods, and a lightweight flywheel mated with a Getrag G50 gearbox and limited slip differential. With a kerb weight as low as 970 kg in Lightweight specification (1,075 kg in Clubsport guise), it offers a scintillating power to weight ratio and sprints from 0-60 mph in 4.4 seconds before hitting a top speed of 175 mph.
As befitting such a legendary car, hundreds of hours have been lavished on the interior. The stylish and supportive full leather ST-style touring seats are trimmed in black leather with unique Le Mans Classic houndstooth inserts in green, black and white. These are mirrored by the fully trimmed and hand stitched leather interior panels, houndstooth door pockets with green boucle floor mats and aluminium foot plates. Le Mans Classic green door pulls, seat belts and bespoke dials, with a 24-hour clock complete the detailing; and, as a nod the cars' touring credentials, each car features a luggage box mounted where the rear seats would traditionally be located. As a finishing flourish, each of the ten editions comes complete with a specially commissioned Le Mans Classic luggage set and hand painted Le Mans Classic bodywork detailing.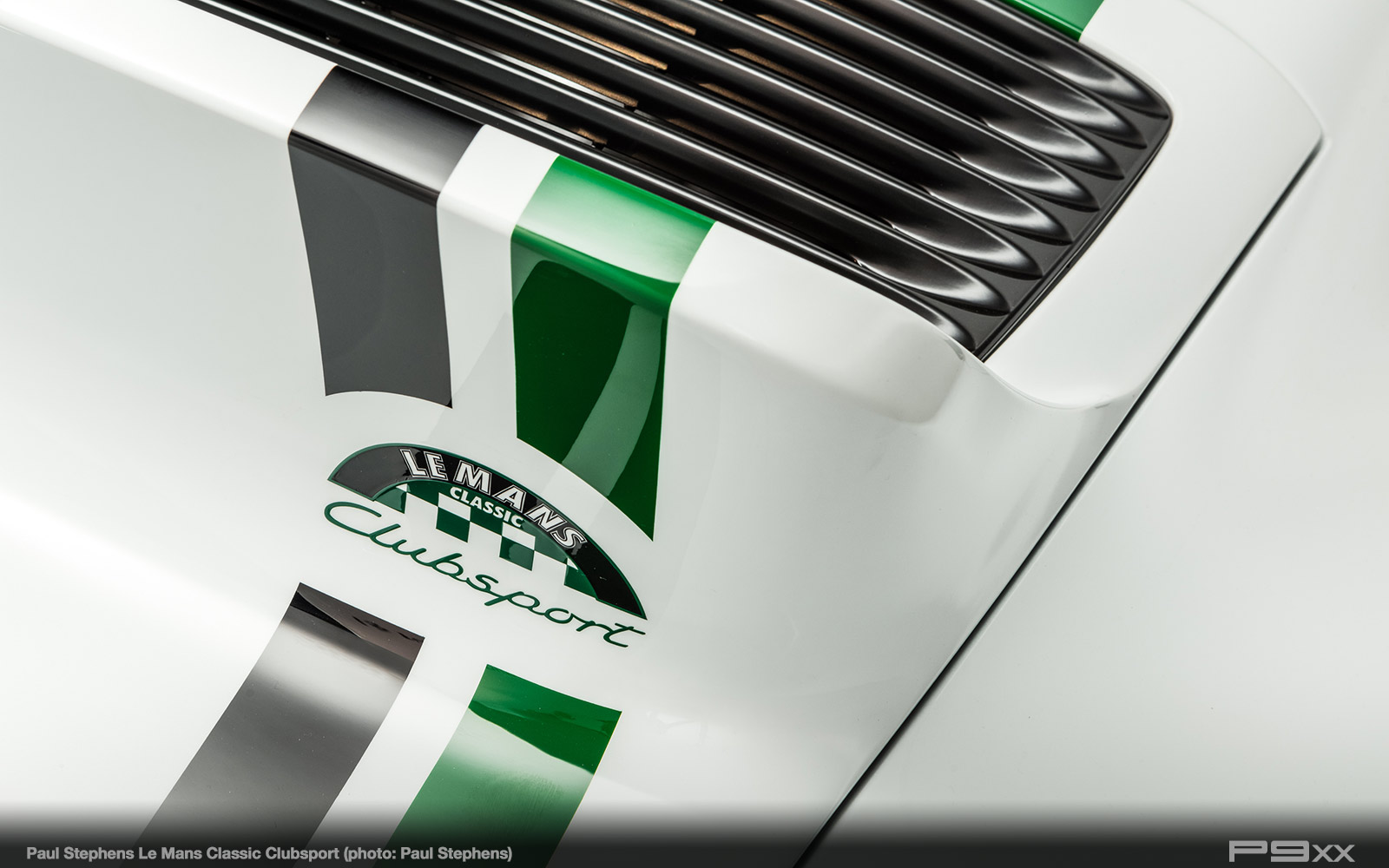 For buyers looking for a more focused machine, the Le Mans Classic Clubsport is also available in a true Lightweight specification. Forgoing some of the more luxurious trappings, it pares the car back further through the use of lightweight carpets, the removal of sound proofing, Lexan rear windows and the installation of manual front windows, the deletion of central locking and the use of no-tilting lightweight seat frames. Even the glove box door has been removed and the car is fitted with just a single sun visor.
"To have teamed up with Peter Auto in naming this unique Le Mans Classic Clubsport is an honour," said company founder and managing director Paul Stephens. "The passion of the event, from the organisers through to the enthusiasts attending, reflects our own devotion to the finest classic cars, and to be able to dedicate a bespoke version of our Clubsport model feels like an ideal match.
"It was a real pleasure to hold the memorable London pre-launch of the car at Apsley Tailors last night. I'm looking forward to showing the car at Le Mans Classic race later this week even more now."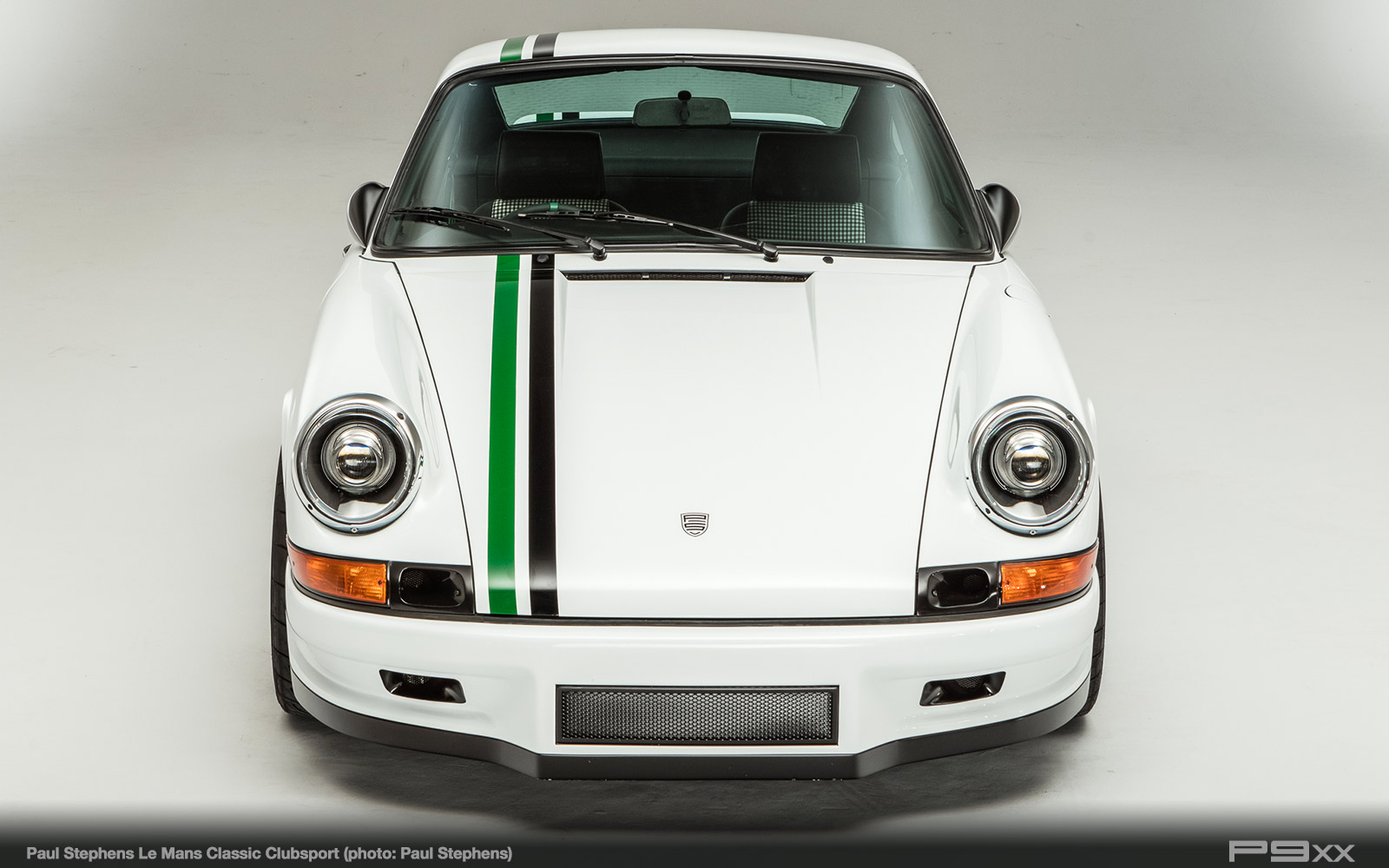 About Paul Stephens.
Renowned for its purity of purpose and attention to the smallest detail, Paul Stephens has over 25 years' experience in the supply and curation of Porsche 911s to discerning buyers.
In 2007 the Paul Stephens Clubsport was conceived, introducing a lightweight coupé with an ethos that less should be so much more. An agile and formidable car, it was capable of besting far more modern machinery on fast twisty roads or circuits.
Ten years later Paul Stephens introduced the new Clubsport Series 2, which raised the bar. Inspired by the road-going high-performance derivatives of the Porsche 911, it takes the best styling and technical elements from all eras to deliver a truly special and bespoke car.
Today, the company is renowned for its honesty, attention to detail and technical know-how. Through continuous enhancement and restoration of these iconic cars, Paul Stephens guarantees to maximise your driving pleasure and protect your investment.