When it comes to Porsche interior tailor Exclusive Option, we're more familiar with their impeccable work for newer cars. Their span typically reaches from the most modern back to roughly 996/986, though they're certainly capable of going older and they show that here with photos recently posted to Facebook.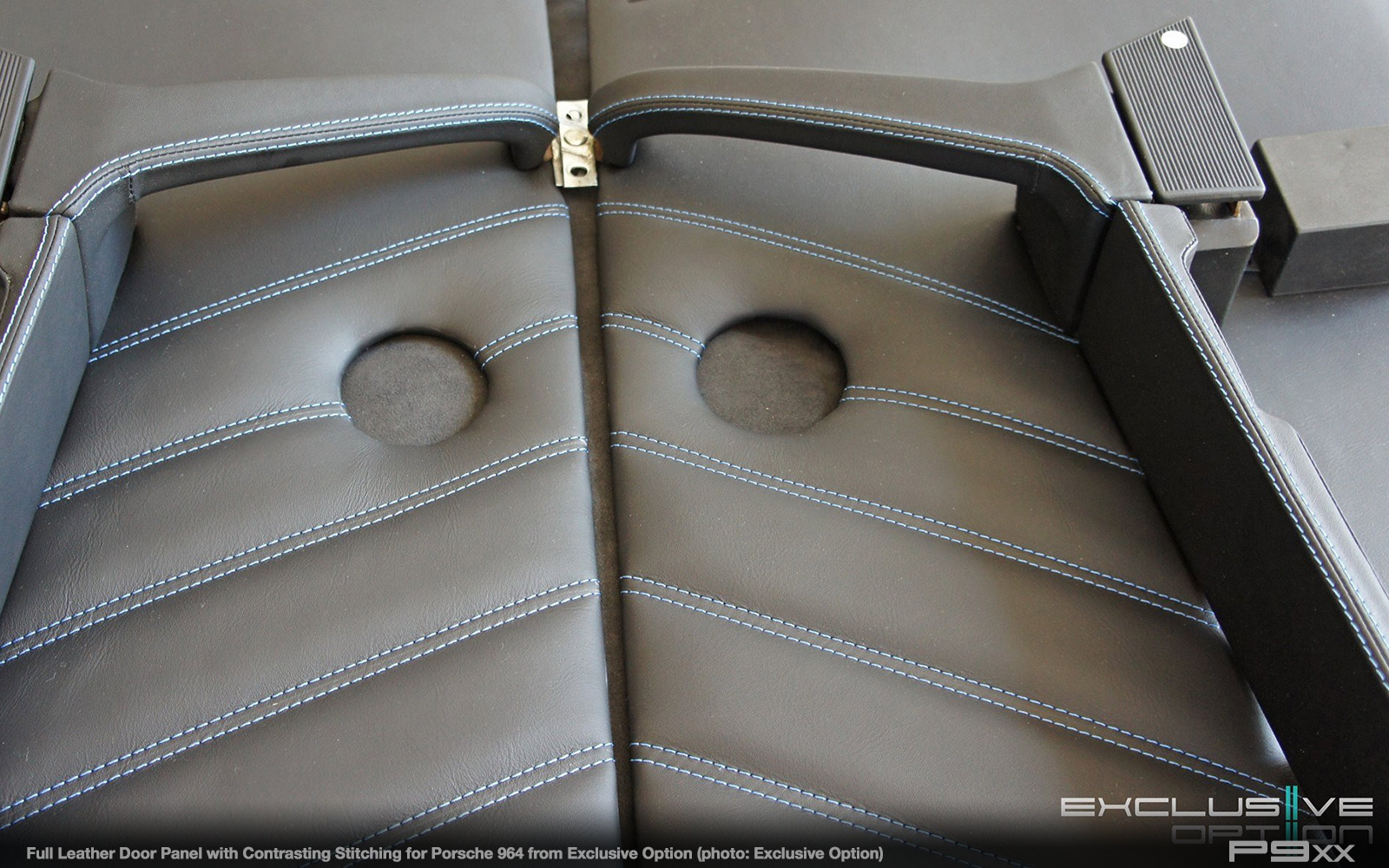 Looking over the photos, it's obvious they're going for a vintage air-cooled 911 here. Specifically, this job was for a 964. It features upgraded leather and contrasting blue stitching, though it keeps to the original sewing pattern for the typical OEM plus look we've come to appreciate from Exclusive Option.
Interested in seeing more of their work? Check them out on Facebook HERE and also on their website HERE.