It was in June 2011 that Porsche Cayenne II was completely tuned by LUMMA. LUMMA Design is the traditional tuning factory from Winterlingen, Baden-Wurttemberg. This time the CLR 558 GT features the tailor-made bodykit.

Now LUMMA Design, one of the first Porsche finishers, offers a configuration for the CLR 558 GT model based on the new Cayenne. It enables every prospective customer to experience all features of "their" Cayenne II to the fullest right here and now, as well as save the result, send it in an email or even print it out in XXL-size.
One of the newly developed features is the agony of choice between a three-tailpipe and a four-tailpipe muffler (also suitable for vehicles with towing attachment). Another highlight is undoubtedly the new tail light covers. Naturally, various designs are available for the wheel/tire combination. For instance, branded CLR 22 sport wheels can be ordered in individually picked colors as well as in the car body color.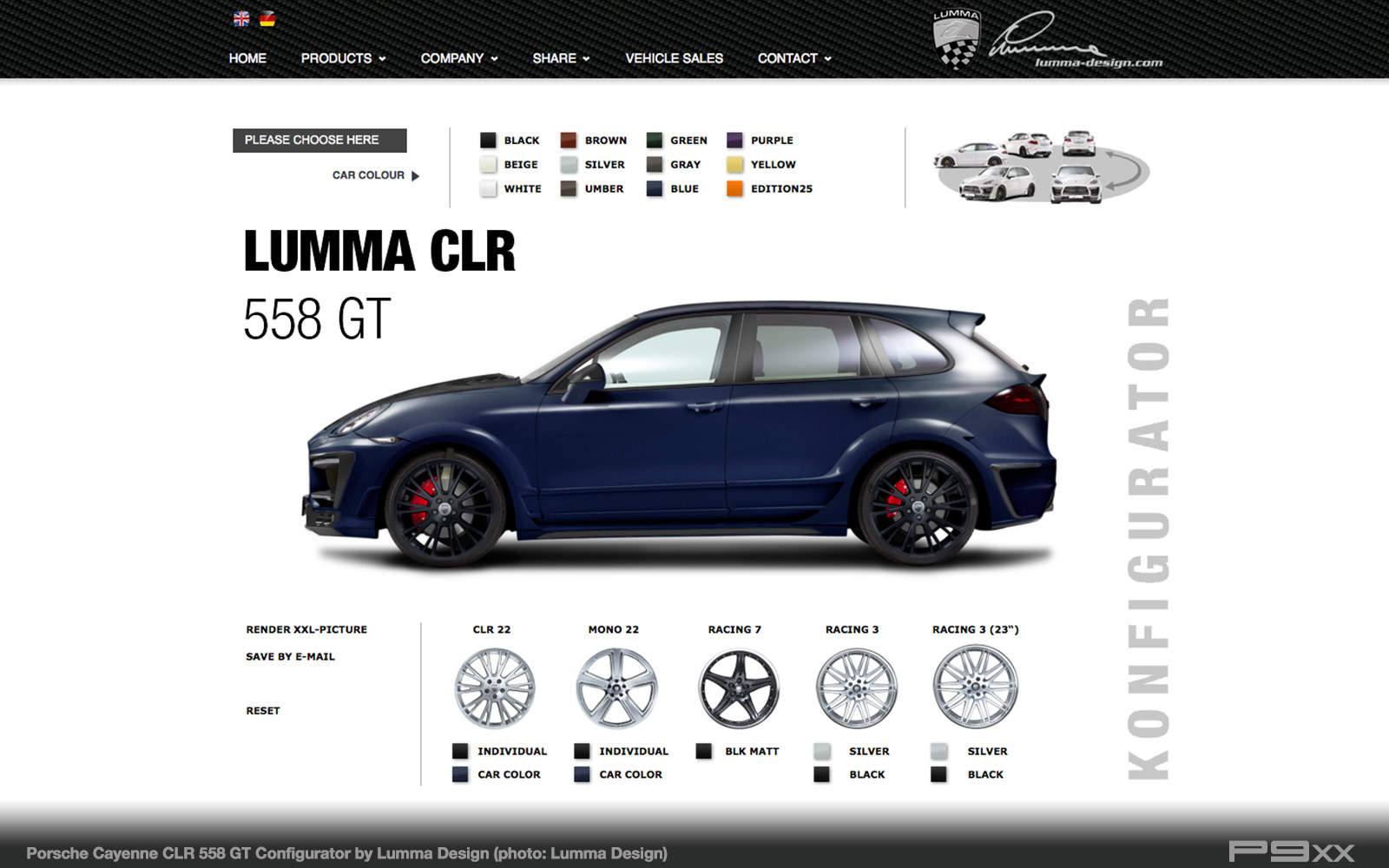 While we are talking of the car paint, let's talk about variety of colors you can choose, it includes the standard varnish colors and the orange metallic "Edition 25" color especially created for the Company's 25th anniversary. After configuration the customer can easily forward the request to LUMMA Design.

Anyway, after using the configurator, remember that patience is a great virtue: while LUMMA is known for doing the impossible almost in no time, it may take a little longer to do wonders…