Add another tailored build to the vast portfolio of Singer Vehicle Design. She's dubbed Fiona, and she'll make you blue with envy.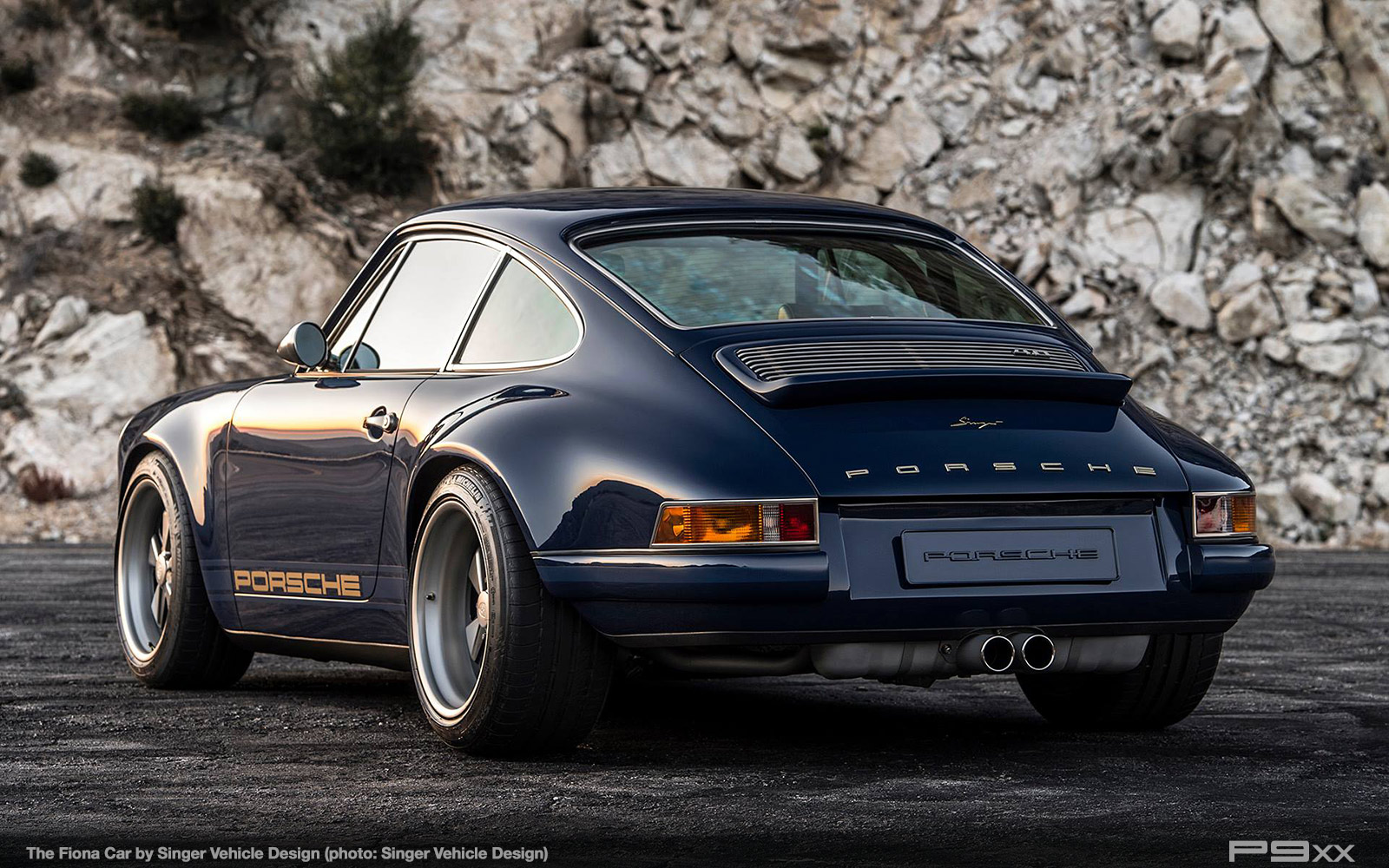 Outwardly, this latest car is a handsome interpretation of the Singer formula. It's got all the usual cues from the California Porsche re-imagineer, from plus sized Fuchs and matte nickel, to the center mount fuel cap, window mount mirrors and more.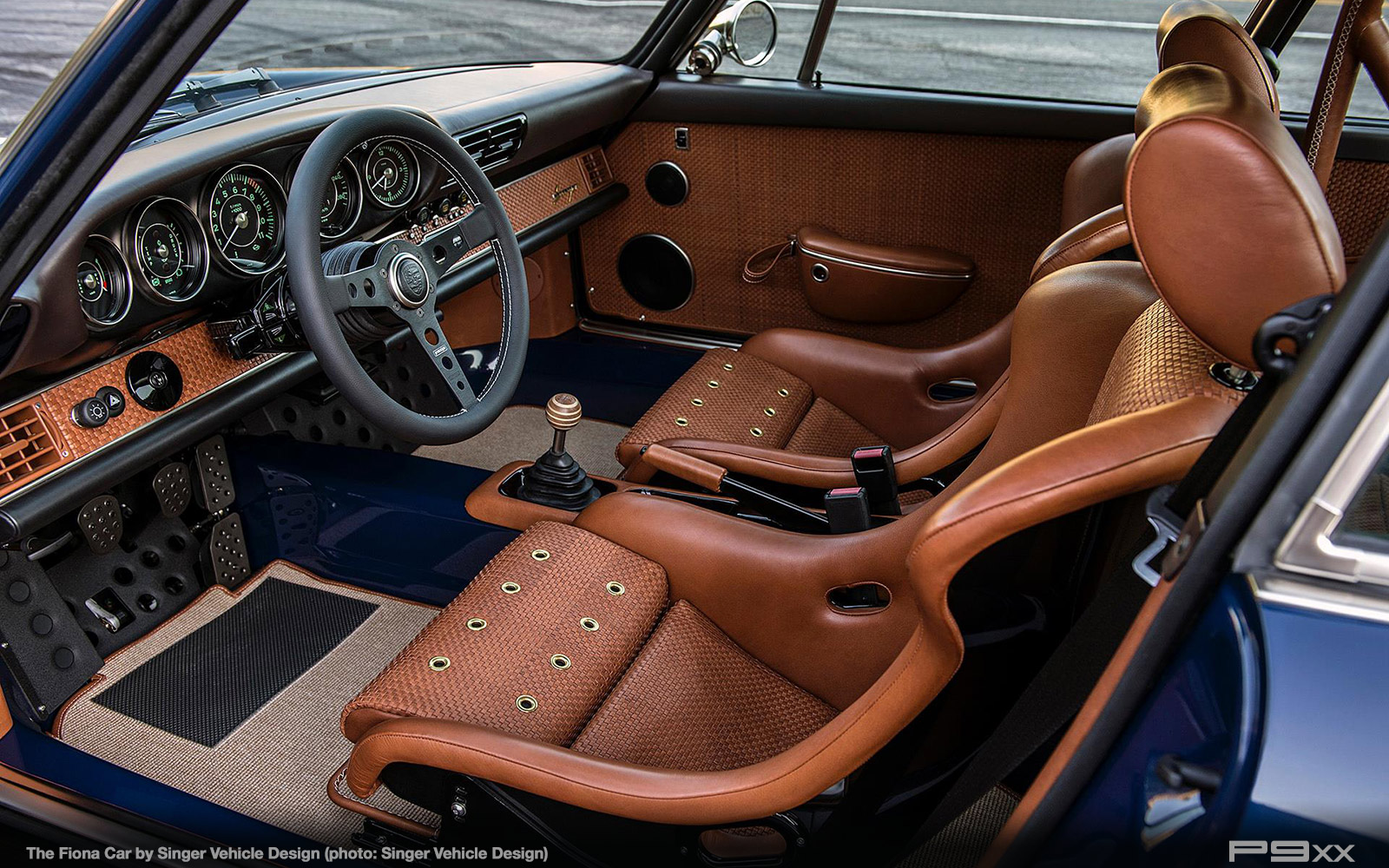 The color appears to be a deep blue metallic, with subtly contrasting dark blue stripes. The "Porsche" script is a contrasting tan color, not far from the hue of the interior.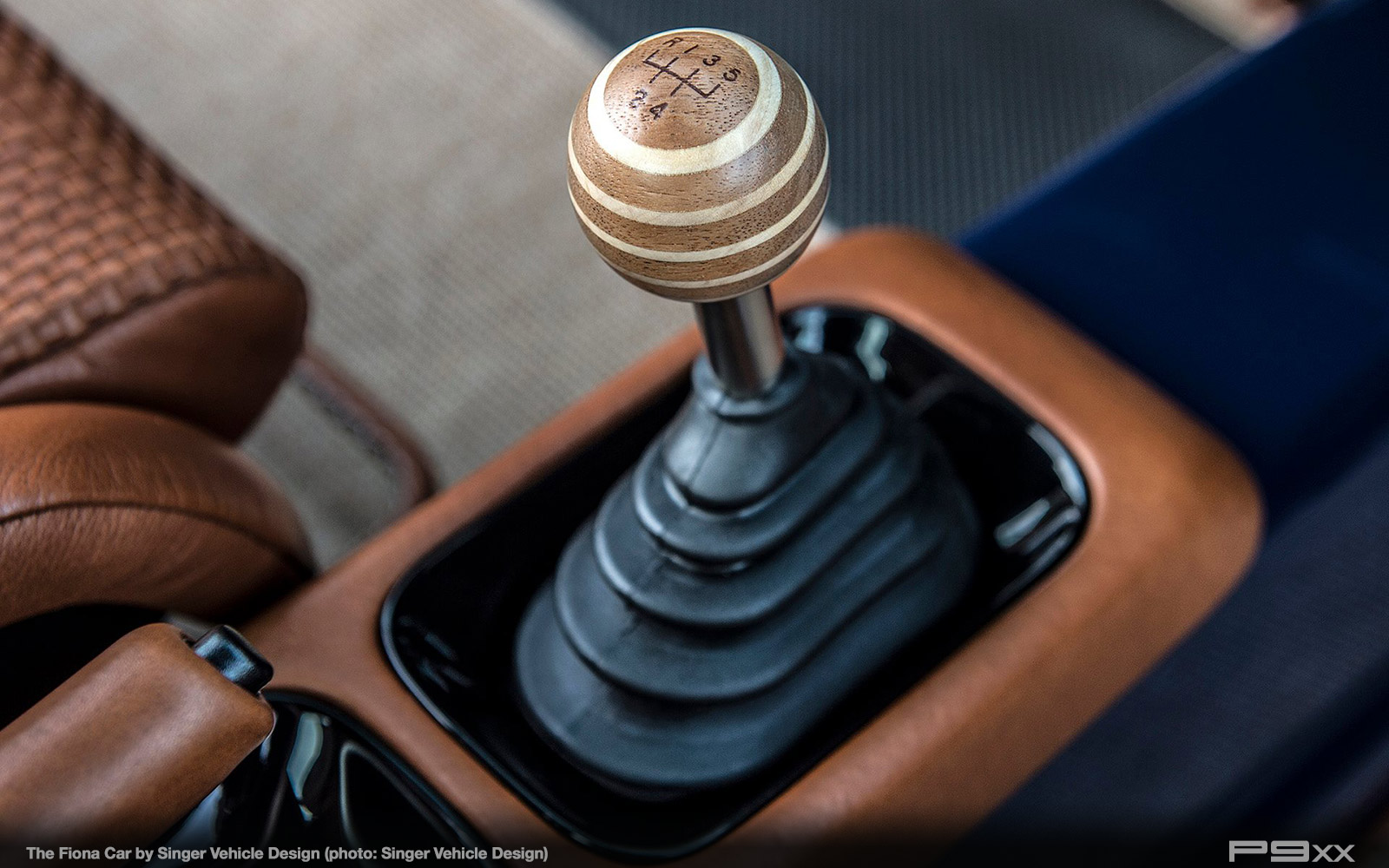 And, what an interior it is. The cockpit makes use of a buttery caramel leather, with the typical Singer-style woven leather and timeless appeal. An interesting touch is a balsa wood style shifter patterned likely after what was standard fare in the iconic Porsche 917.
Check out more details on Fiona at the Singer website HERE. See more photos below.
Photo Gallery