Celebrating a podium finish in the Plateau 4 class, as well as officially launching its Le Mans Classic Clubsport edition, Paul Stephens enjoyed an outstanding historic race meet at the Circuit de la Sarthe, ahead of the Goodwood Festival of Speed this week (12-15 July) for the car's UK public debut.
Marking an unforgettable race weekend at the biennial Le Mans Classic, Paul Stephens launched its latest piece of auto art, the Le Mans Classic Clubsport, an officially licenced edition in conjunction with event organisers Peter Auto and the ACO. Just ten Le Mans Classic Clubsports will be created, to celebrate ten years of this fantastic historic motorsport event. Each new owner will collect the car in style, taking part in a special parade in front of the crowds at the next event in 2020, a handover process like no other.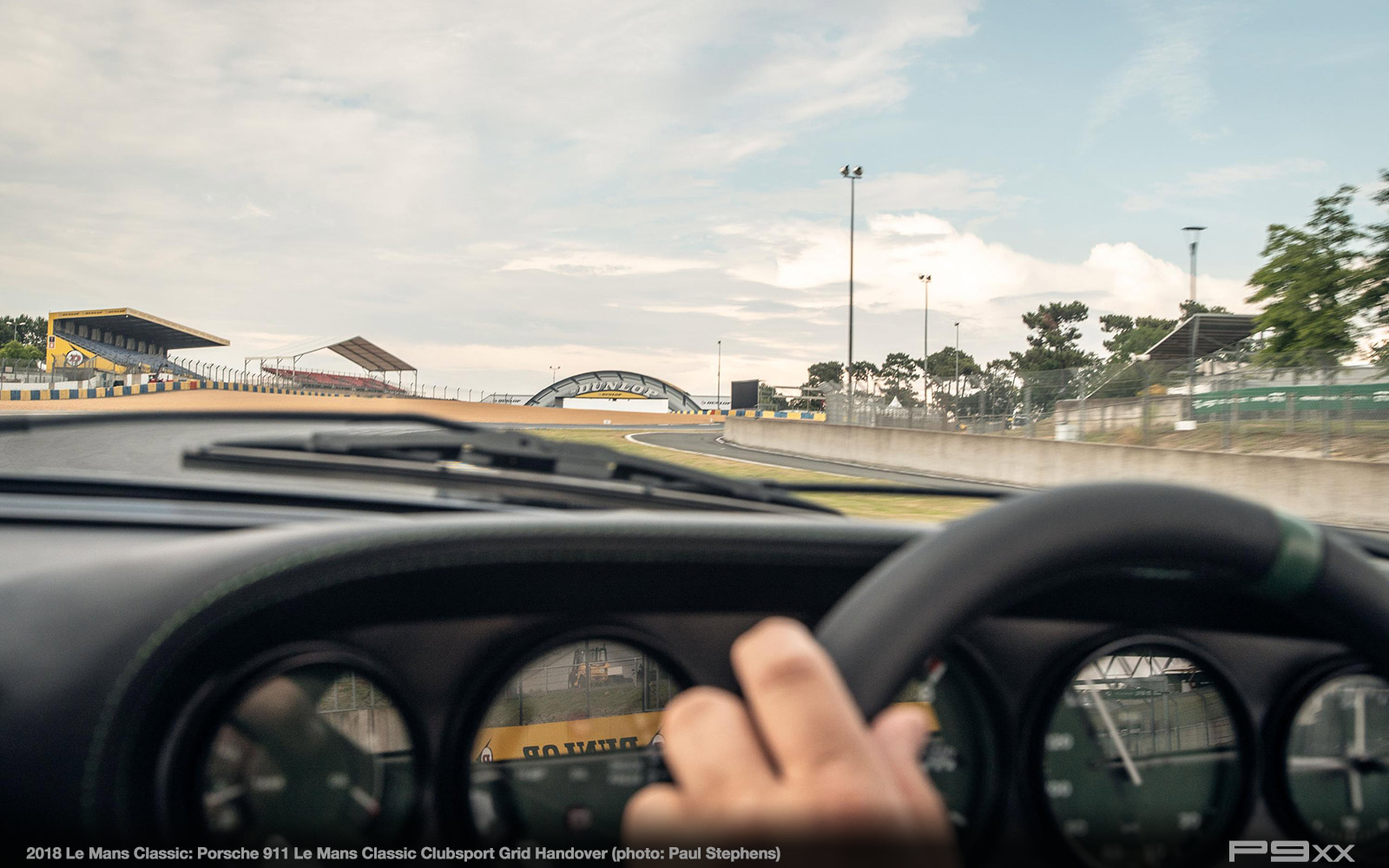 To top off an amazing trip to the 2018 Le Mans Classic, company founder Paul, was racing a 1965 2.0-litre 911 in Plateau 4, run and prepared by the Paul Stephens team and finished first in class in his final race at the Circuit de La Sarthe.
"Last week marked a milestone for us, and it's one we won't forget," said company founder and managing director Paul Stephens. "In over 20 years working around Porsches, I can't imagine a more exciting and emotional weekend for us as a company. I want to congratulate the team for getting us to this stage and thank Peter Auto for its hard work on this fantastic collaboration."
Hot on the heels of its successful Le Mans Classic launch, Paul Stephens has been invited by Goodwood to display its Le Mans Classic Clubsport edition at the Goodwood Festival of Speed this week (12-15 July) in the GRRC Kinrara VIP enclosure to make the car's official UK public debut.
About Paul Stephens.
Renowned for its purity of purpose and attention to the smallest detail, Paul Stephens has over 25 years' experience in the supply and curation of Porsche 911s to discerning buyers.
In 2007 the Paul Stephens Clubsport was conceived, introducing a lightweight coupé with an ethos that less should be so much more. An agile and formidable car, it was capable of besting far more modern machinery on fast twisty roads or circuits.
Ten years later Paul Stephens introduced the new Clubsport Series 2, which raised the bar. Inspired by the road-going high-performance derivatives of the Porsche 911, it takes the best styling and technical elements from all eras to deliver a truly special and bespoke car.
Today, the company is renowned for its honesty, attention to detail and technical know-how. Through continuous enhancement and restoration of these iconic cars, Paul Stephens guarantees to maximise your driving pleasure and protect your investment.