Porsche and sports car racing go hand in glove, but single-seaters? The marque's success in open-wheel racing often gets overlooked, but not at Goodwood. An array of rarely seen machinery has been brought together as part of the brand's seventieth anniversary celebrations at the 2018 Festival of Speed presented by Mastercard, including the marque's only purpose-built F1 car, the 804. Richard Attwood, who won the 1970 Le Mans 24 Hours for Porsche alongside Hans Hermann, has been demonstrating this slender device on the Hill and will be out again tomorrow.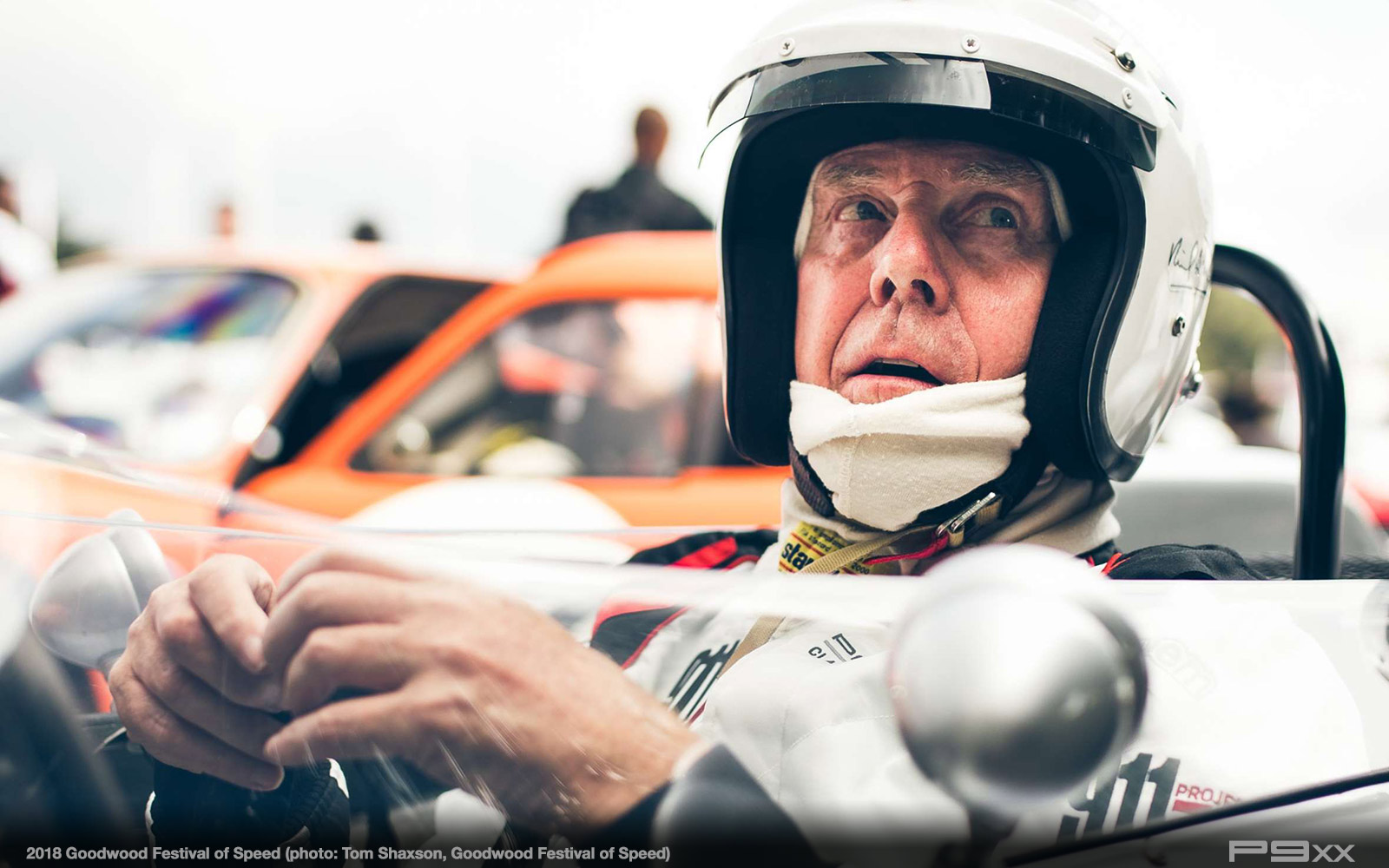 Other fabulous Porsche monopostos include the ex-Carel Godin de Beaufort 718/2 from the Louwmann Museum. Resplendent in a vivid shade of orange, you're not likely to miss it. Then there's the fascinating Porsche 2708, the IndyCar machine based on a March chassis. The model won just one race in period – at Mid-Ohio in 1989, and has made only sporadic appearances since then.
These are just three fabulous machines from Porsche's back catalogue which can only be savoured at Goodwood.
About Festival of Speed
Staged every summer since 1993, the Goodwood Festival of Speed presented by MasterCard is the world's largest automotive garden party; set against the spectacular backdrop of Goodwood House in West Sussex, UK. Over 600 cars and motorcycles spanning the phenomenal history of motoring and motor sport take part with some of the most legendary figures from the sport as well as international celebrities regularly attending. Highlights will include the FoS Future Lab, Forest Rally Stage, Michelin Supercar Paddock, Michelin Supercar Run, F1 paddock, Drivers' Club, GAS Arena, Cartier Style et Luxe Concours d'Elegance, Aviation Exhibition and Bonhams Auction.
About Mastercard
Mastercard (NYSE: MA), www.mastercard.com,is a technology company in the global payments industry. We operate the world's fastest payments processing network, connecting consumers, financial institutions, merchants, governments and businesses in more than 210 countries and territories. Mastercard's products and solutions make everyday commerce activities – such as shopping, traveling, running a business and managing finances – easier, more secure and more efficient for everyone. Follow us on Twitter @MastercardUKBiz, join the discussion on the Cashless Pioneers Blog and subscribe for the latest news on the Engagement Bureau.
Goodwood Motor Sport on social media:
YouTube: http://youtube.com/goodwoodtv
Facebook: http://www.facebook.com/goodwoodrrc
Twitter: http://twitter.com/goodwoodrrc