Kirchheim/Teck, Germany – In 1967 the RECARO Rallye became the prototype sporty seat for street-legal vehicles. As the world's first shell seat, it not only raised the bar but continued the revolution in automotive seating design that RECARO had begun two years earlier, with the market launch of its first RECARO sport seat in 1965. The RECARO Rallye featured a seat shell of fiber glass reinforced polyester resin that was formed to the contours of the body, reflecting RECARO's early commitment to safety and lightweight design.
RECARO went on to achieve numerous evolutionary and revolutionary milestones, including its first Pole Position (FIA) seat in 2000, which rapidly became a top seller in the GT, touring car and club racing scenes. RECARO Automotive Seating further developed this popular motorsport racing shell for street use, and in 2004 launched its first Pole Position (ABE) model, which also went on to become a great success story. ABE stands for Allgemeine Betriebserlaubnis or general operating permit.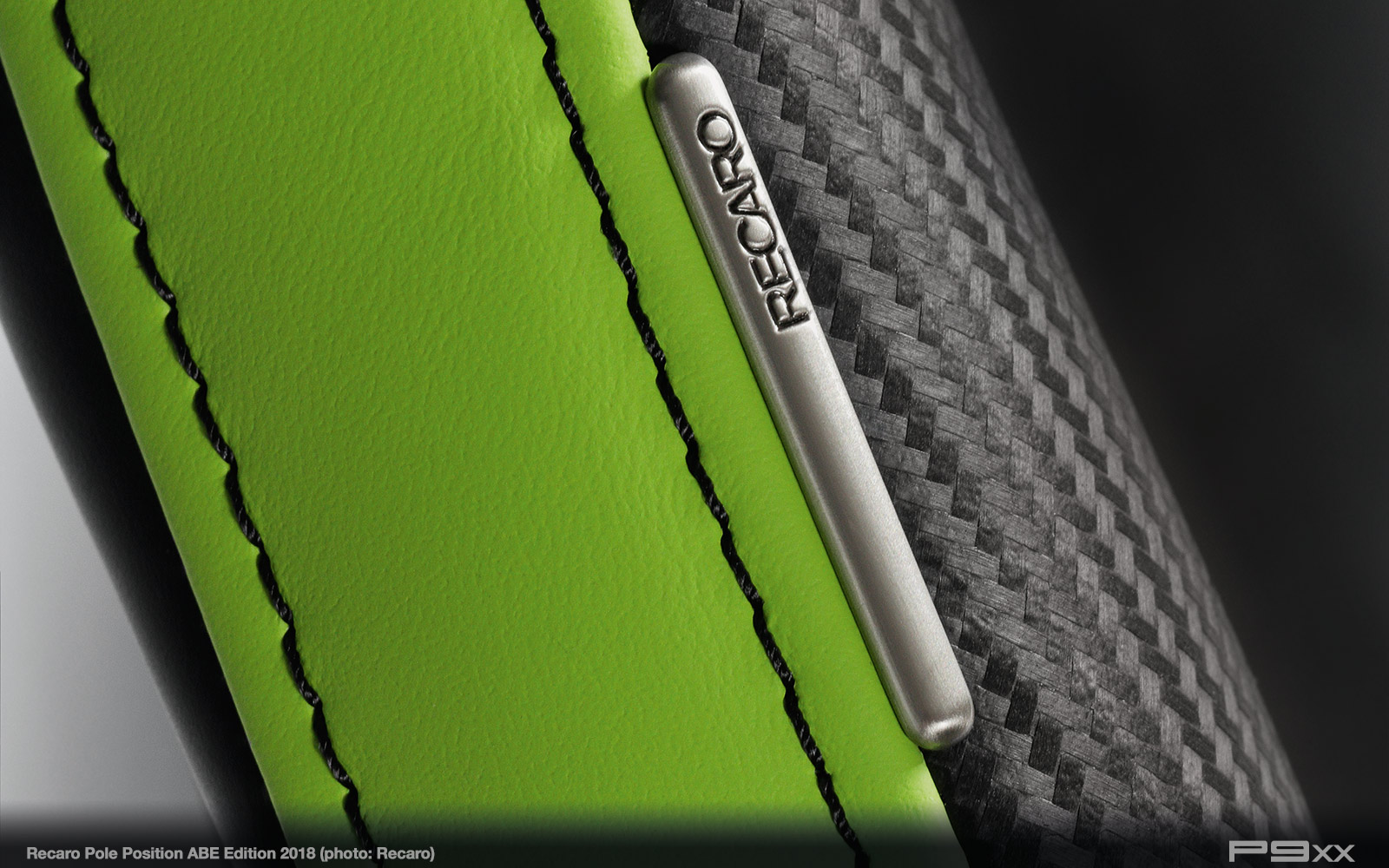 To mark the 50th anniversary of its first shell seat, RECARO Automotive Seating is now proud to announce the RECARO Pole Position (ABE) Edition 2018. A special limited-edition model for the aftermarket, it combines cleanly designed and distinctive sportiness with high-quality manufacturing and craftsmanship – making for sharp-looking interiors and the finest in dynamic driving pleasure. Its slim, one-piece seat shell of glass fiber reinforced plastic (GRP) provides optimal lateral and shoulder support.
The headrest and side bolsters of the handsomely sporty seat are covered in carbon-look fine leather, while black-stitched bright green leather bands accent the seat's contours. Meanwhile, deep black Dinamica microfiber fabric covers the seat cushion and backrest, ensuring pleasant feel and optimum grip. RECARO fans will particularly appreciate a few other special touches like the embroidered RECARO logo, an elegant aluminum tag bearing the seat's serial number, and a certificate of manufacture. They should also hurry and order their seats, as production is limited to only 300 units. The suggested retail price per unit is 1,250 euros plus VAT.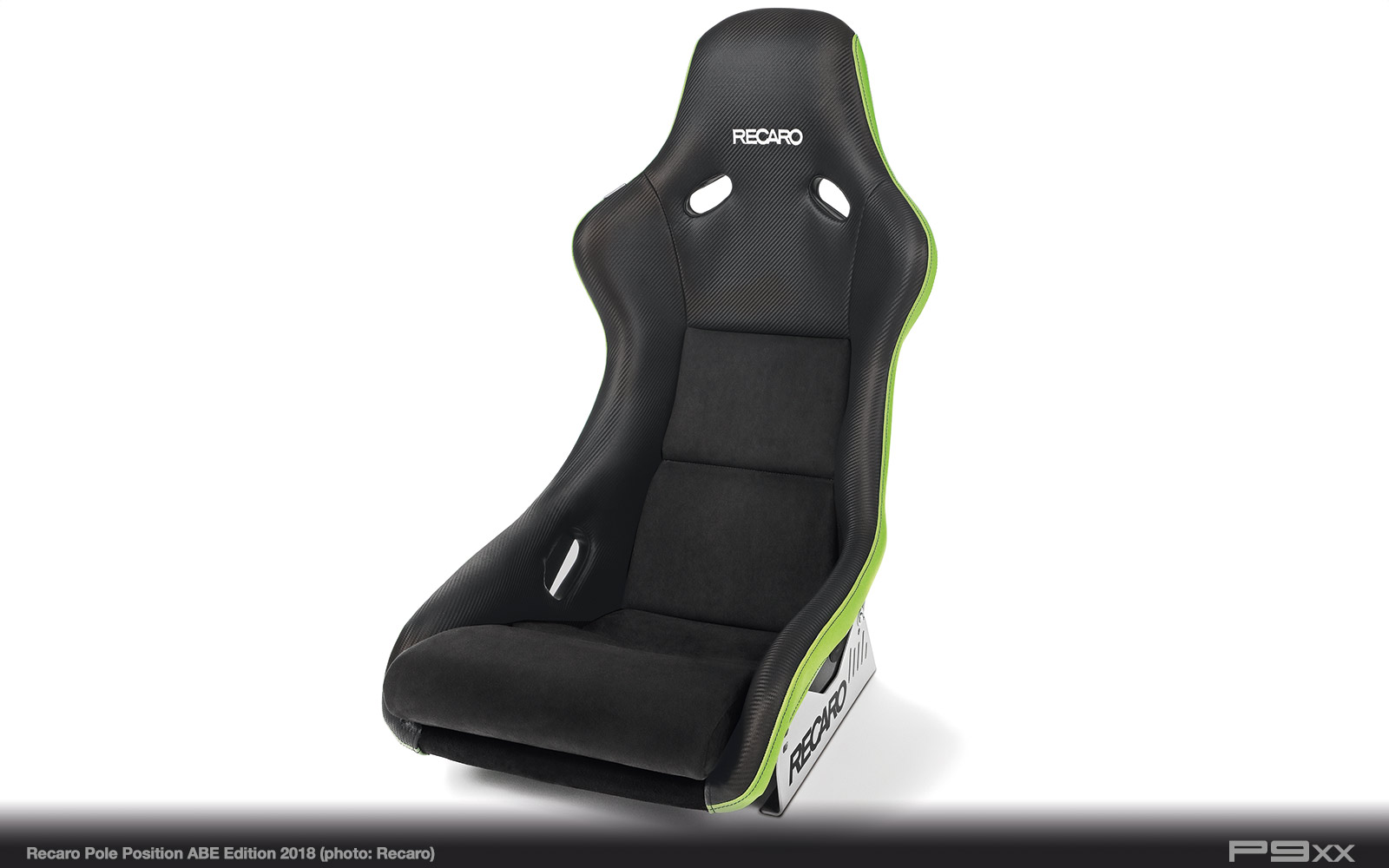 For more information about the RECARO Pole Position (ABE) Edition 2018, visit:
http://www.edition2018.RECARO-automotive.com/en
For more information about the 50th anniversary of the RECARO shell seat, visit:
http://www.iaa.RECARO-automotive.com/en/50-years-of-RECARO-shell-seats.html