With the eyes of the racing world focused on the 55th Rolex 24 At Daytona this weekend, the International Motor Sports Association (IMSA) prepares for a weekend highlighting an unprecedented amount of official automotive partners.
Between the IMSA WeatherTech SportsCar Championship and the IMSA Continental Tire SportsCar Challenge, IMSA now has 17 official automotive partners, including five that are new for 2017: Acura, Cadillac, Lexus, McLaren and Mercedes-AMG. The complete list is as follows:
Acura
Aston Martin
Audi
BMW
Cadillac
Chevrolet
Ferrari
Ford
Honda
Lamborghini
Lexus
Mazda
McLaren
Mercedes
MINI
Nissan
Porsche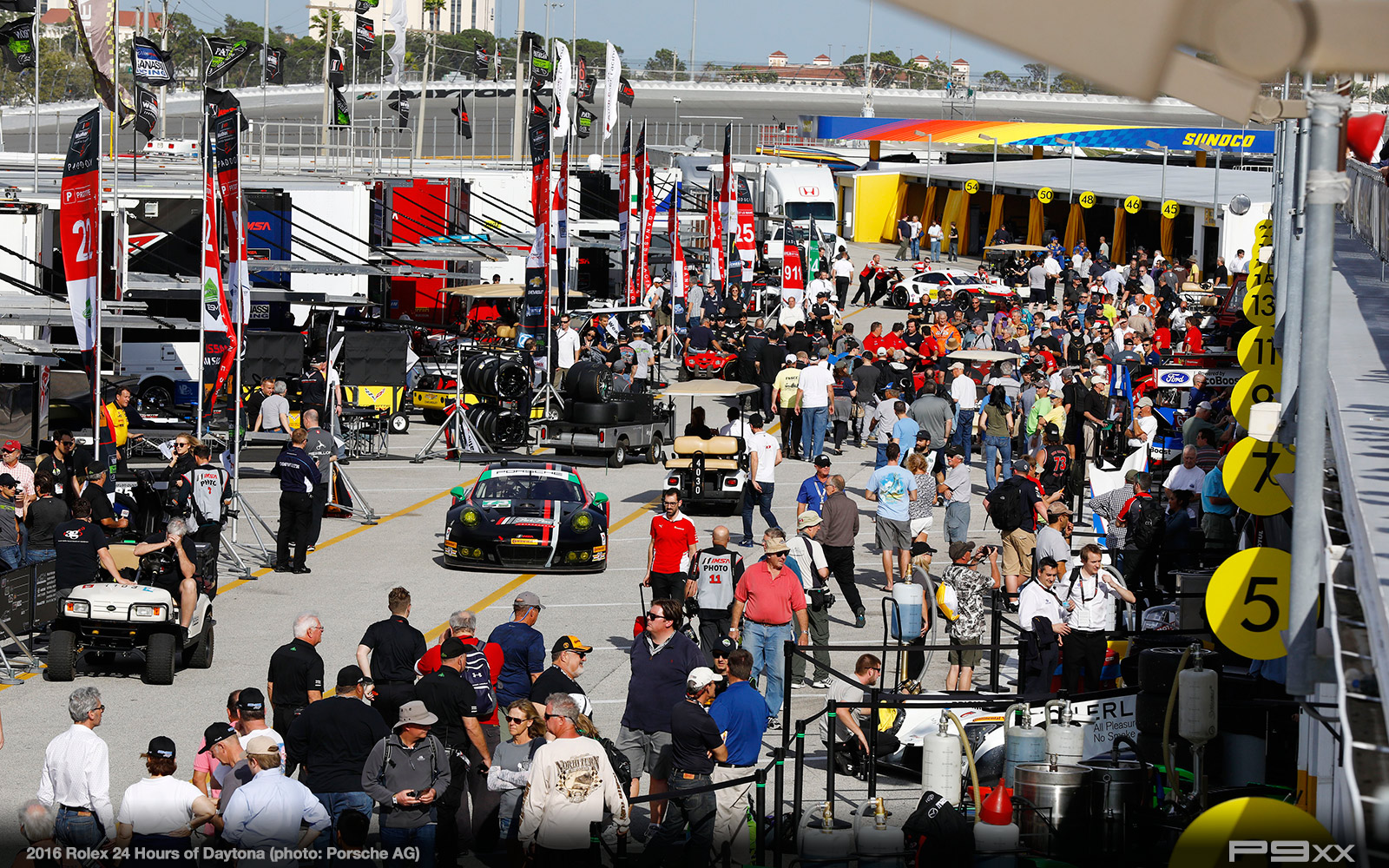 "As we have built IMSA into the premier sports car racing organization in North America, our racing platforms have proven to be relevant and attractive to a remarkable number of automotive manufacturers," said IMSA President Scott Atherton. "Every one of these manufacturers have gone well beyond merely putting cars on the racetrack and have partnered with us to move the sport forward. The marketing activation we are seeing from them on and off the track will benefit all involved. Of course, we are grateful to all of our longtime partners who have been with us for years and are continuing and enthusiastically welcome the newcomers this season. There's never been a better time to go sports car racing with IMSA."
Each manufacturer continues to be fan focused in unique ways. At Daytona, the experience starts outside of the stadium grandstands, where fans can sign up for manufacturer-specific car corrals, special parking areas where car owners can show pride for their chosen brand while simultaneously accessing premium parking and hospitality. Additionally, fans parking in a car corral get to experience the track in the closest way possible – parade laps around the track with their peers in their own cars.
Also on the outskirts of the facility, several manufacturers provide free "Ride and Drive" programs, where fans can experience the result of motorsport development and technology transfer from race car to road car firsthand by riding in or getting behind the wheel of multiple street cars on a closed course.
The Midway, located in the Daytona International Speedway infield features no less than 12 different manufacturer displays. Each are impressive and interactive and are designed to entertain and educate attendees of the race. These displays offer amenities such as driving simulators, prize giveaways, demonstration vehicles, owner hospitality, informational kits and more.
"The Midway at Daytona very strongly resembles an outdoor international auto show," Atherton said. "What's interesting about the infield displays is that it appears the manufacturers are not only competing against each other on the racetrack, but also in trying to construct the most impressive and attractive display."
Tickets for the 55th Rolex 24 At Daytona are available now at www.daytonainternationalspeedway.com. FOX Sports will offer 23 hours of live programming from the 2017 Rolex 24 At Daytona, beginning with a three-hour FOX network telecast beginning at 2 p.m. ET on Saturday, Jan. 28, followed by expanded coverage on FS1 and FS2.