If we told you someone was creating a coachbuilt 356-like sportscar on Porsche's modern 987.2 platform, would you guess it was West Coast Customs? Would you guess the car was commissioned by Justin Bieber? Us either, but apparently that's exactly what you see here.
Birthing mainstream awareness on the back of MTV's Pimp My Ride television show didn't exactly establish West Coast Customs as the most serious of builders… much less tasteful builders. Since that time, the California-based shop has spent time re-setting that first impression by taking on high dollar builds for the rich and famous of the SoCal car scene. Even with this more respectable focus though, the car's tend not to be subtle as you might expect.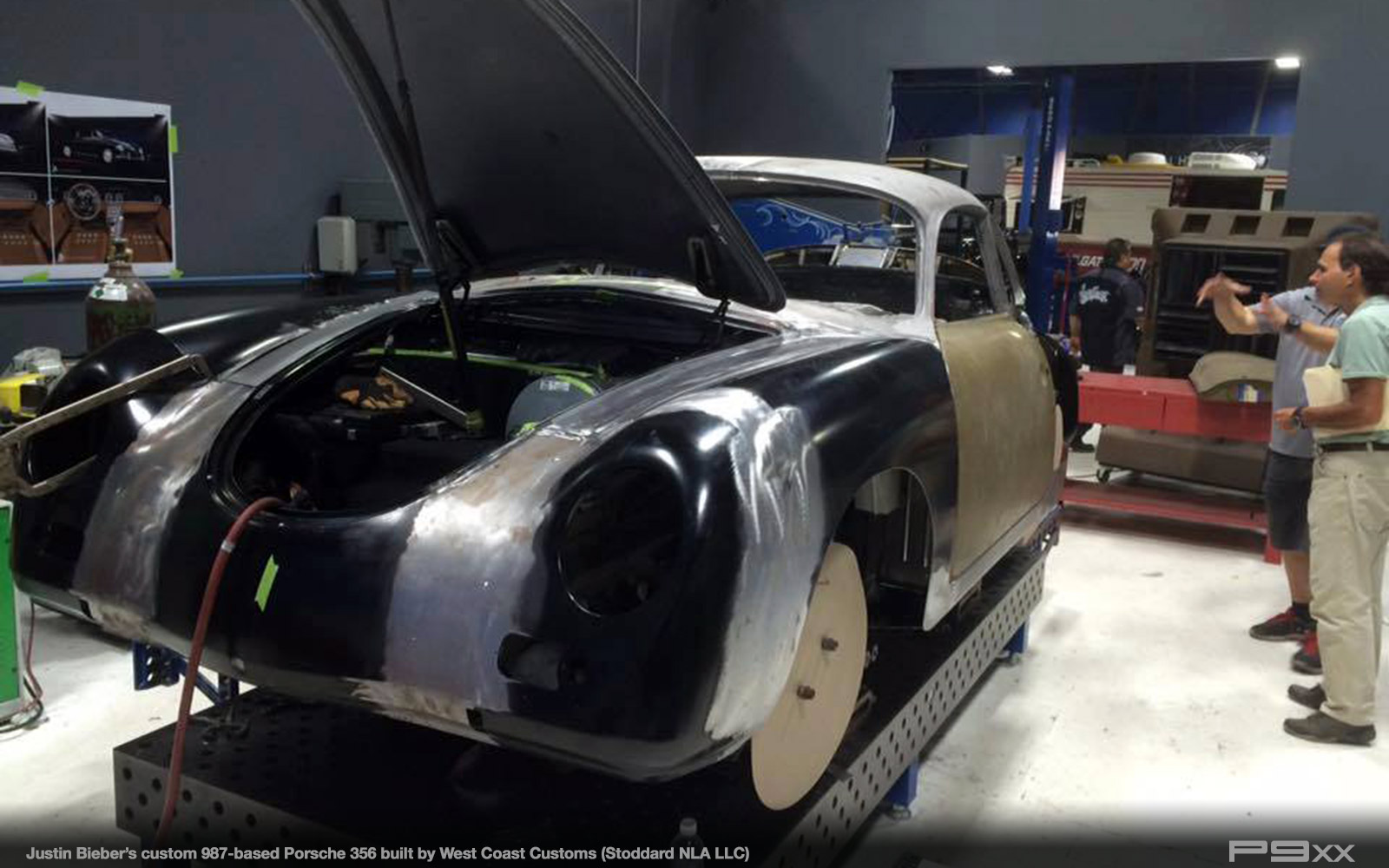 A regular customer of West Coast Customs is Justin Bieber. More known for his pop star status, Bieber's also a frequent flyer on sites like CelebrityCarsBlog.com. Even still, his typical rides are leopard print wrap Audi R8s, Ferraris and the like. In as much, we wouldn't really peg him for a Porsche 356 kind of guy.
Obviously, this isn't exactly a Porsche 356. The car began life as a 987.2 Boxster. The idea behind the creation was to create a car that would pass to most as a 356, but with all of the amenities one would expect from a modern car.
Rumor is, the donor car was a Boxster with PDK. Surprisingly, it doesn't sport the more powerful 3.4-liter flat six from the Boxster S. While we're not surprised the car has the dual clutch PDK, we kind of wish Bieber and West Coast Customs had opted for the more purist-oriented manual transmission.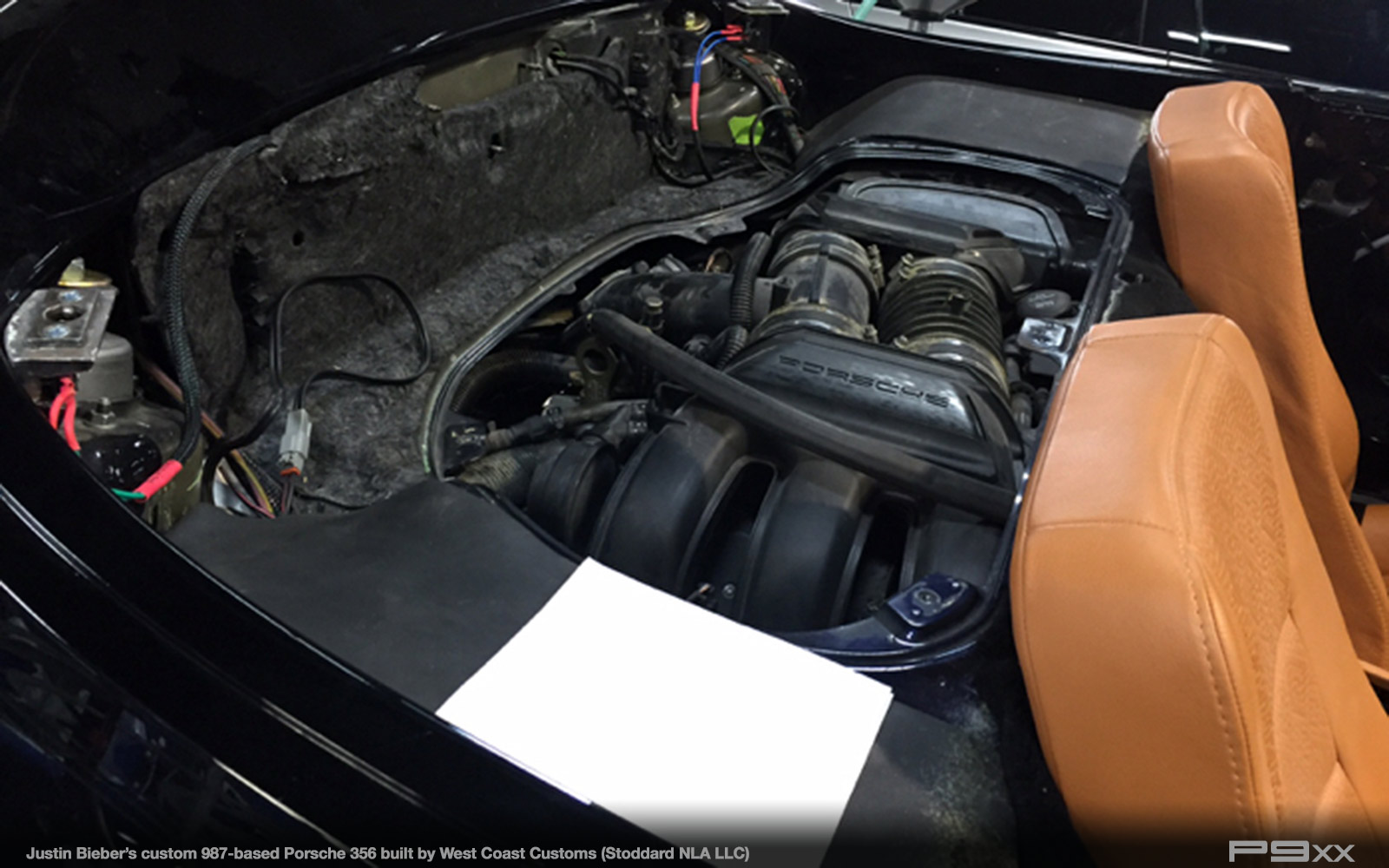 Body parts were sourced from longtime vintage Porsche supply house Stoddard NLA. Obviously, they had to be modified in order to fit over the larger footprint of the Boxster, though dimensions are surprisingly well retained. Porschephiles will spot the more obvious differences such as the longer wheelbase in photos, and likely the overall size plays more into one's perceptions when seen in the wild. We only have these photos on which to judge.
Another great feature of the car is a removable hard top. In these photos, you'd swear the car was simply a clean black 356 replica, though with the top off it likely takes on more of a Speedster appearance. There's no information on whether it's got a folding top or not when Biebs is running in Speedster mode.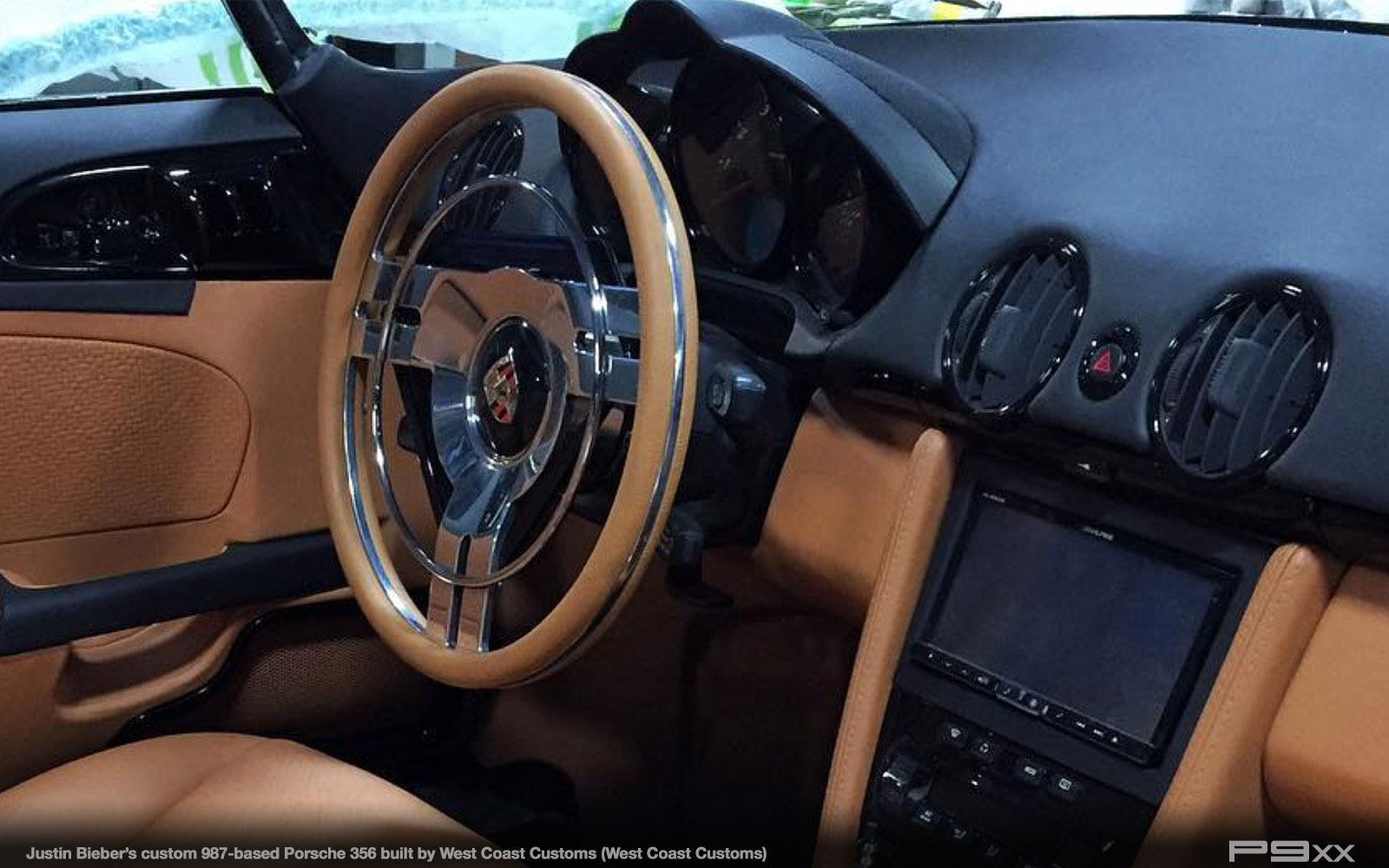 Not surprisingly, the interior of the car is also significantly redone. Elements such as the dashboard, center console, door panels and seats were retained, though they seem to have been re-covered in a combination of dark tan leather and black Alcantara. Like the rest of the car, the custom retro steering wheel is both surprisingly tasteful (less the chrome elements), and also blends surprisingly well with the modern interior design.
Most of the photos for this story are courtesy of either West Coast Customs via social media channels, or Stoddard NLA via their own channels.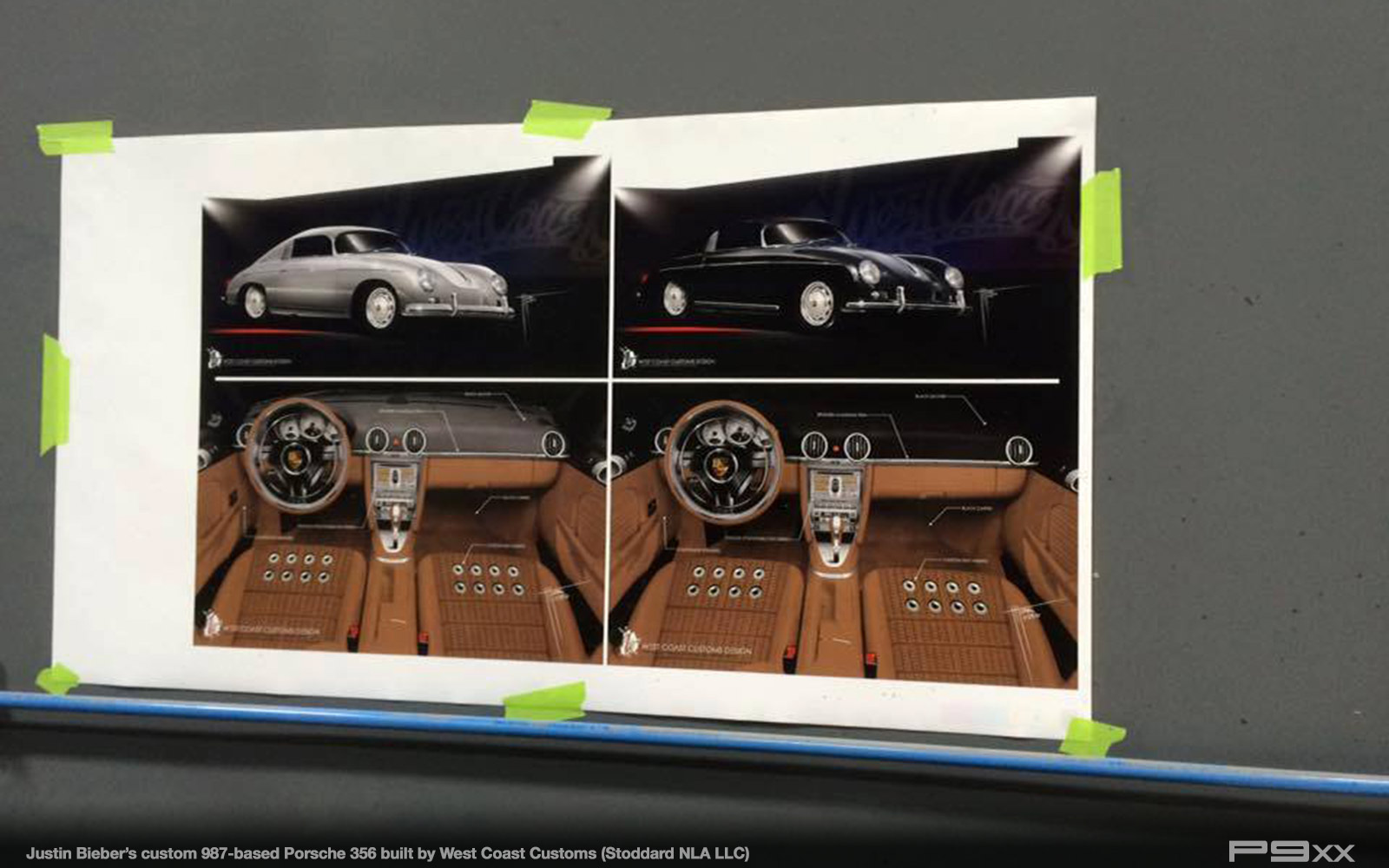 Our Take
All things considered, this is both an impressive and impressively subtle build. All that said, there's part of us that wonders why they didn't go just a little bit further. While the overall looks are likely about as good as one might expect, the 987.2 partsbin is definitely richer than what we see used here. Looking at the pictures, it appears the original concept may have been at least imagined as a bit further explored on the interior as well.
What would we change if we had Bieber's budget? Well for starters, we'd have gone with the larger Boxster S 3.4, or even better a 911 spec motor. Next, we'd have gone for a more aggressive seating setup such as a GT2 shell seat or some Sport Classic-like houndstooth. Going with an exterior color-matched center console and Porsche Exclusive grade double-stitched leather on the dashboard would have also been interesting. Of course, a manual transmission would have been a must-have in our spec.
Don't take these post-build armchair ideas as a dis though. We're highly impressed by what West Coast Customs accomplished here. We hope to see it featured in more detail soon, in print, in pixels or on their latest television series.
More Information: WestCoastCustoms.com