Ever since Porsche Club of America pulled out of the Legends of the Autobahn event during Monterey Car Week, P-cars at the gathering are quite obviously few and far between. Yes, you might find some in the parking lot, but nowadays Legends is mainly made up of cars from Audi, BMW and Mercedes-Benz. In as much, we were pleasantly surprised to encounter a 550 Spyder on the grass this year.
SEE OUR FULL P9xx PHOTO GALLERY FROM MONTEREY CAR WEEK HERE.
Nestled amidst the Audi contingent, a closer look at the car revealed it was a replica. After a quick chat with the owner Daniel Cheng, we further learned that the car had begun life as a Beck 550 Spyder. Cheng hadn't bought or built the car from new, and it's only been on the roads for about three months… but that's hardly where the story begins.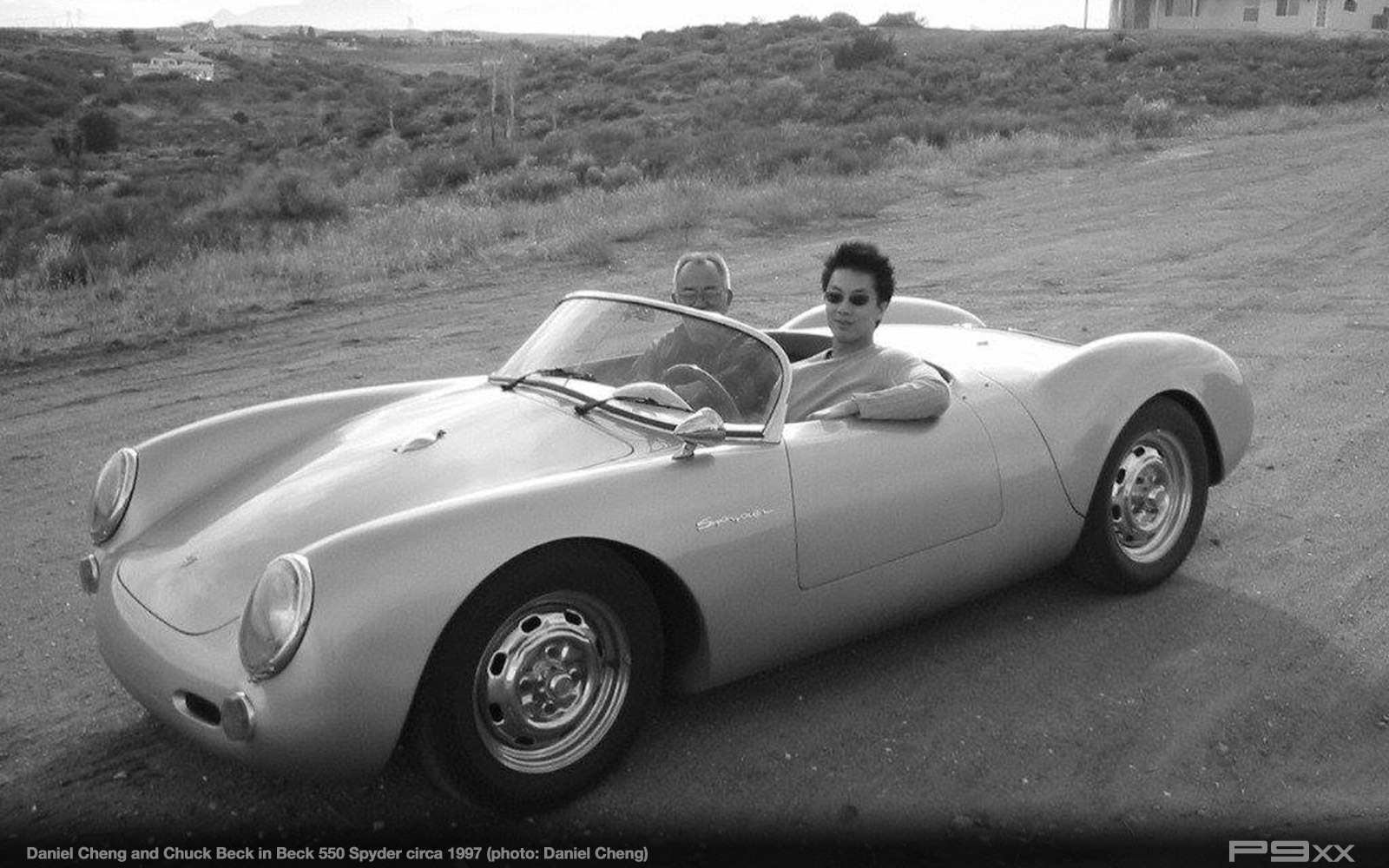 The story goes back well before this year's Monterey Car Week, and even well before the first Legends of the Autobahn. Somewhere back around 1997, a younger Daniel Cheng had decided he wanted a Beck 550 Spyder. This was before social media, and largely even before most online discussion forums. Nevertheless, Cheng was able to meet up with none other than Chuck Beck and drive one of Beck's 550 Spyders.
Daniel was hooked, but he realized he wasn't yet financially ready to take on the challenge of getting one of these cars, much less building it to his exacting specifications. Fast forward 15 years later and Cheng was ready. He found this car, an example of your average Beck 550 Spyder already assembled by a loving owner, and took it under his wing.
From there, a five-year long process of painstakingly making the car began. Daniel spent hundreds of hours pouring over photos of original 550 Spyders, pouring over the details so that he could make sure to get the details correct. In order to make all of these things happen, Cheng paired up with Greg Leach over at Vintage Motorcars in Stanton, CA to build the car, and also with AlloyCars to help source some key details such as an accurate shifter box and pedals. There are many more vendors, but far too many to relay in casual conversation.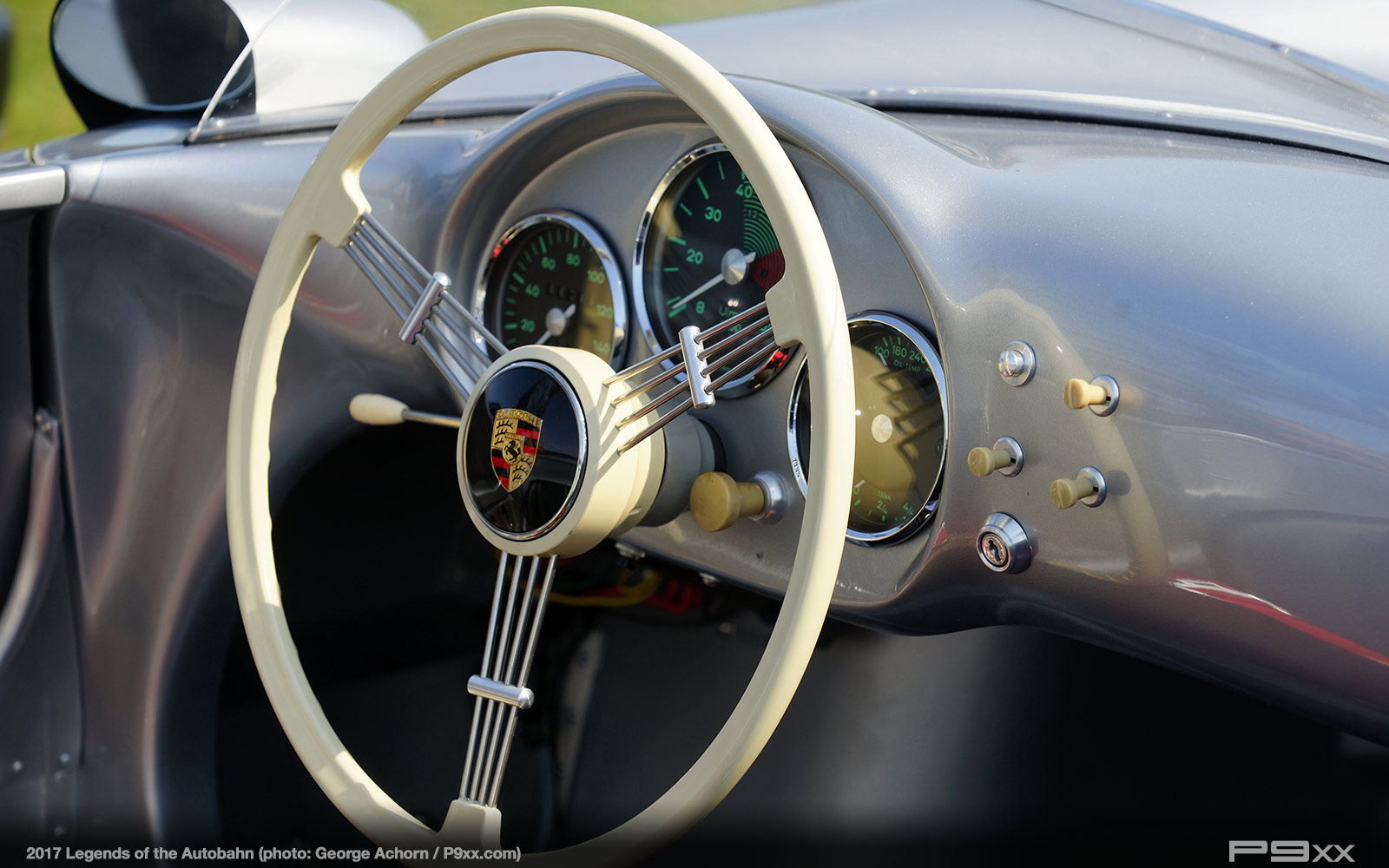 Tapping some of the most experienced 550 Spyder replica houses was a great place to start, but even then Cheng is very detailed. In some cases, it took no less than five attempts to get certain elements right, things like the lightning holes underneath the door in the interior.
Cheng admits that he's not a patient person, that the process of painstakingly building this car was torture. Given it took five years, we suspect his assessment is hyper critical. Being hyper critical though is what it takes to build such a car, so we're all for it.
Is there a downside to the Spyder? Daniel lives in San Francisco, and in as much he doesn't get to drive it much. Yes, one might imagine fantasies of blasts down PCH or up into Sonoma for a weekend getaway, but it's hard to find a secure place to park the thing and with so much time and heartache invested, one wouldn't park it just anywhere.
So where does the car less convincing? Daniel is willing to admit it. Open the engine bay and there's no 4-cam fan shroud. Those aren't cheap, but he lists that as a cornerstone of any eventual engine bay work that would take it to a whole other level.
So yes, there are a few telltale areas that make it easy to spot its replica status, the car itself was impressively upgraded to be much more convincing a 550 Spyder replica than most we've seen. Whether or not that'll earn you points in a replica down the road at Porsche Werks Reunion remains to be seen, but maybe that's why Daniel and family headed over to Legends instead. We never did ask, but we suspect this Spyder was so good that it'd be welcome at a Porsche event by all but the most rigid purists.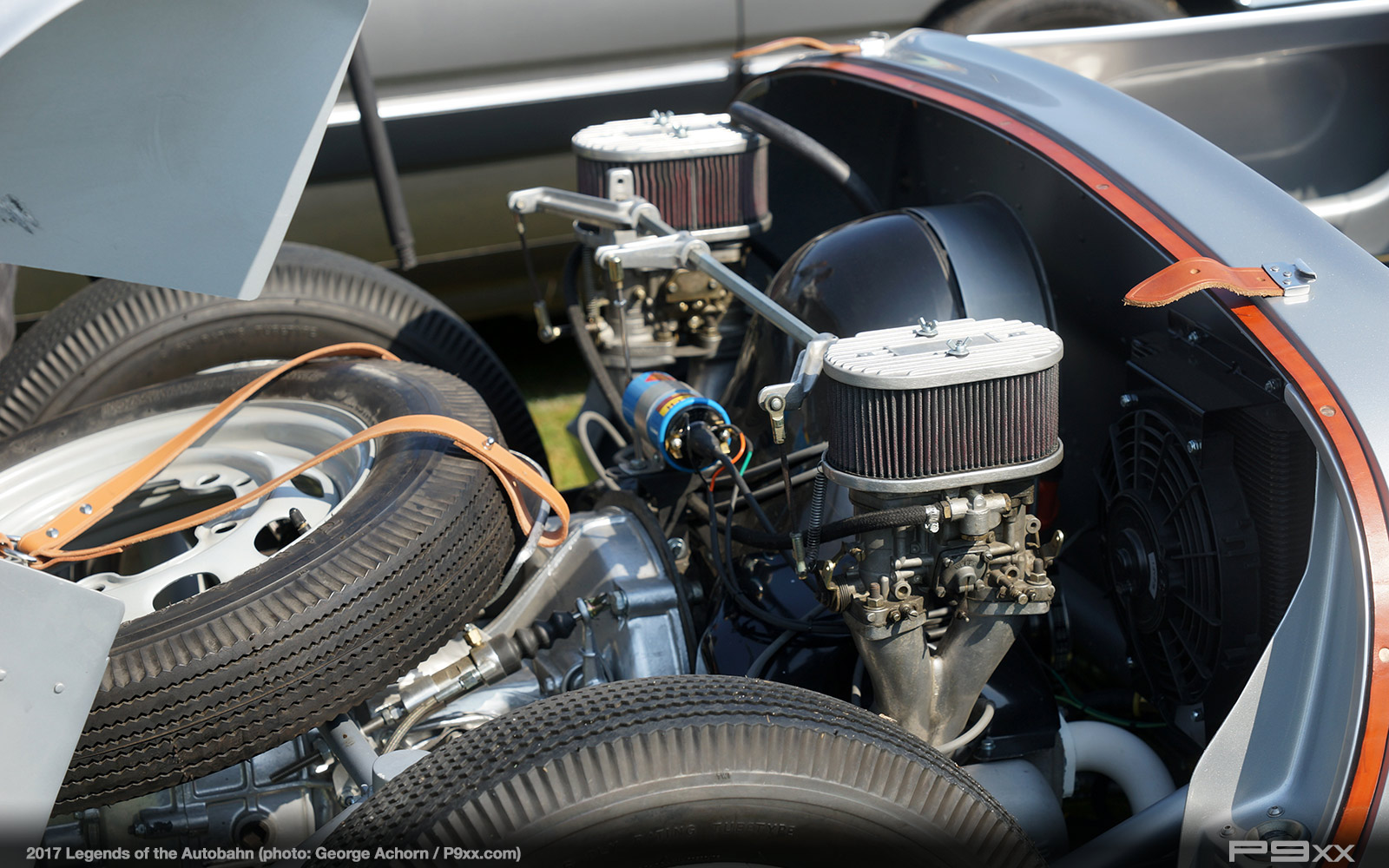 It was nice to see a P-car at Legends of the Autobahn. Quite obviously from the size of Werks Reunion that unfortunately runs at the very same time as this event, Porsche can and does populate a massive show for just that single brand. Even still, enthusiasts of German cars in general have to hop from event to event in order to try to see it all. We're glad we did though, or otherwise we'd have missed this sublime replica.
SEE OUR FULL P9xx PHOTO GALLERY FROM MONTEREY CAR WEEK HERE.
READ OUR FULL P9xx MONTEREY CAR WEEK COVERAGE HERE.