Porsche Club of America (PCA) has an impressive track record for special club exclusive edition Porsche models. All that being said, it appears they literally want to break the track record by launching a PCA specific 911 GT3 Cup. The club announced the car recently at its annual Porsche Parade, this year held at Lake of the Ozark.
On hand at this year's Porsche Parade was Porsche Motorsport North America's Dr. Daniel Armbruster to announce the car and share the photos you see here. Just five examples will be built and, not surprisingly, this latest Porsche Club of America Edition is aimed at the PCA club racing sect.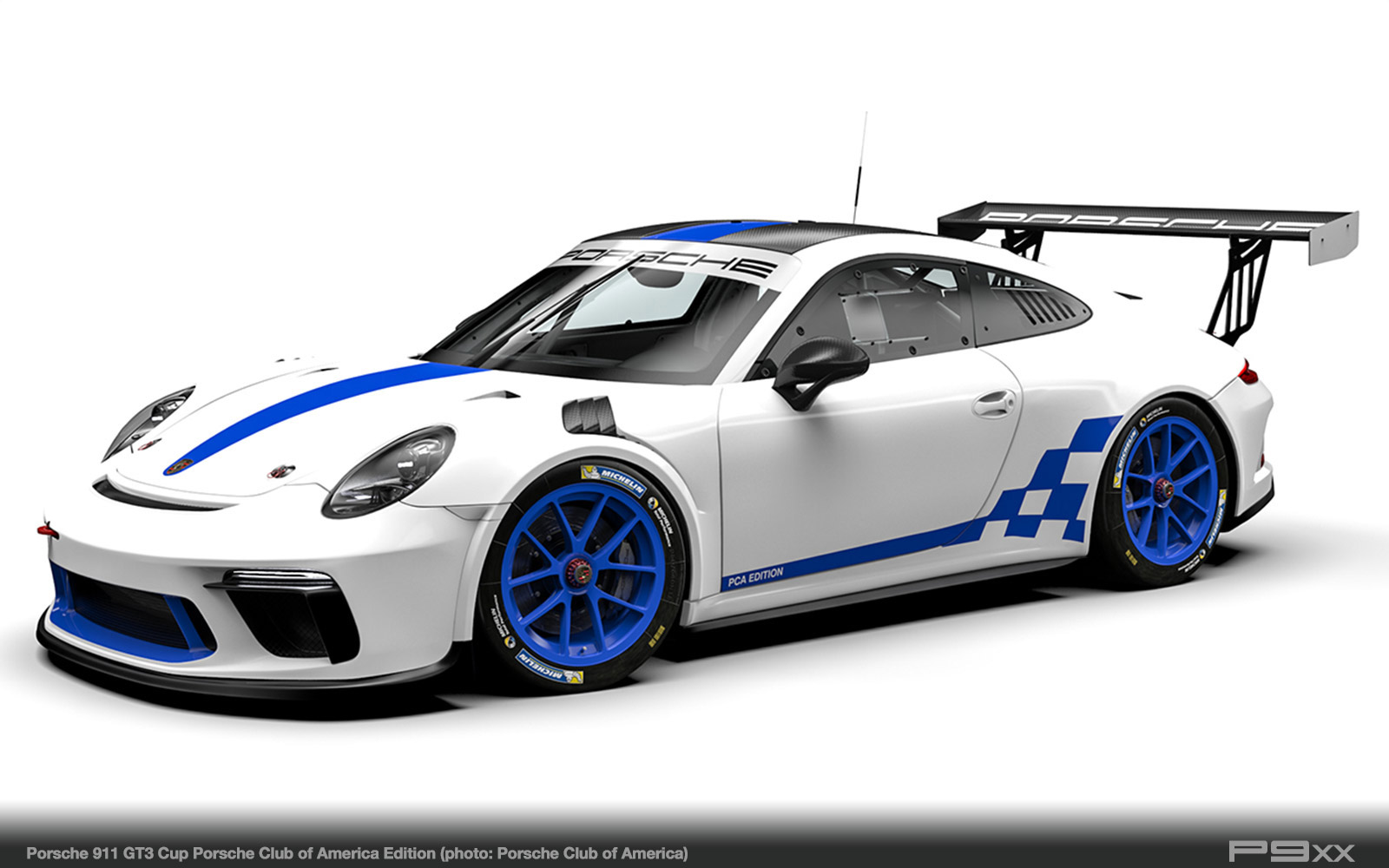 This is a 911 GT3 Cup car, which means it's got the "double bubble" carbon fiber roof helpful when wearing a helmet, carbon fiber fenders and full race trim. This particular model also comes in either Club Blau (blue) with white graphics or white with Club Blau graphics. PCA members will readily tell you Club Blau is a color developed by Porsche for the 911 GTS Club Coupe that heralded the club's 60th anniversary back in 2015.
More Information: PCA.org