When it comes to Monterey Car Week, it's fair to say there's a little bit… and maybe a lot… for everyone. There's the Pebble Beach Concours for the rich and elegant, The Quail for the rich and famous, the Monterey Motorsports Reunion for the rich and adept behind the wheel, and Exotics on Cannery Row for the rich who like to show it. For the enthusiasts though, there's Werks Reunion. While it doesn't hurt to be rich here as well, you're more than welcome to pull up a sun chair here so long as you share the affinity for Porsche.
CHECK OUT OUR FULL PORSCHE WERKS REUNION MONTEREY PHOTO GALLERY HERE.
Unlike the very commercially driven bulk of Monterey Car Week, Werks Reunion remains wonderfully free to attend. Likely, that's due to the fact that the event is run by the Porsche Club of America. Now in its fourth year, the event relocated this year from its original Carmel-by-the-Sea location to Corral de Tierra Country Club that's closer to Laguna Seca Raceway… something helpful for enthusiasts of other German brands looking to shoehorn Werks into the same daily schedule as nearby Legends of the Autobahn held by owner clubs of the other German marques.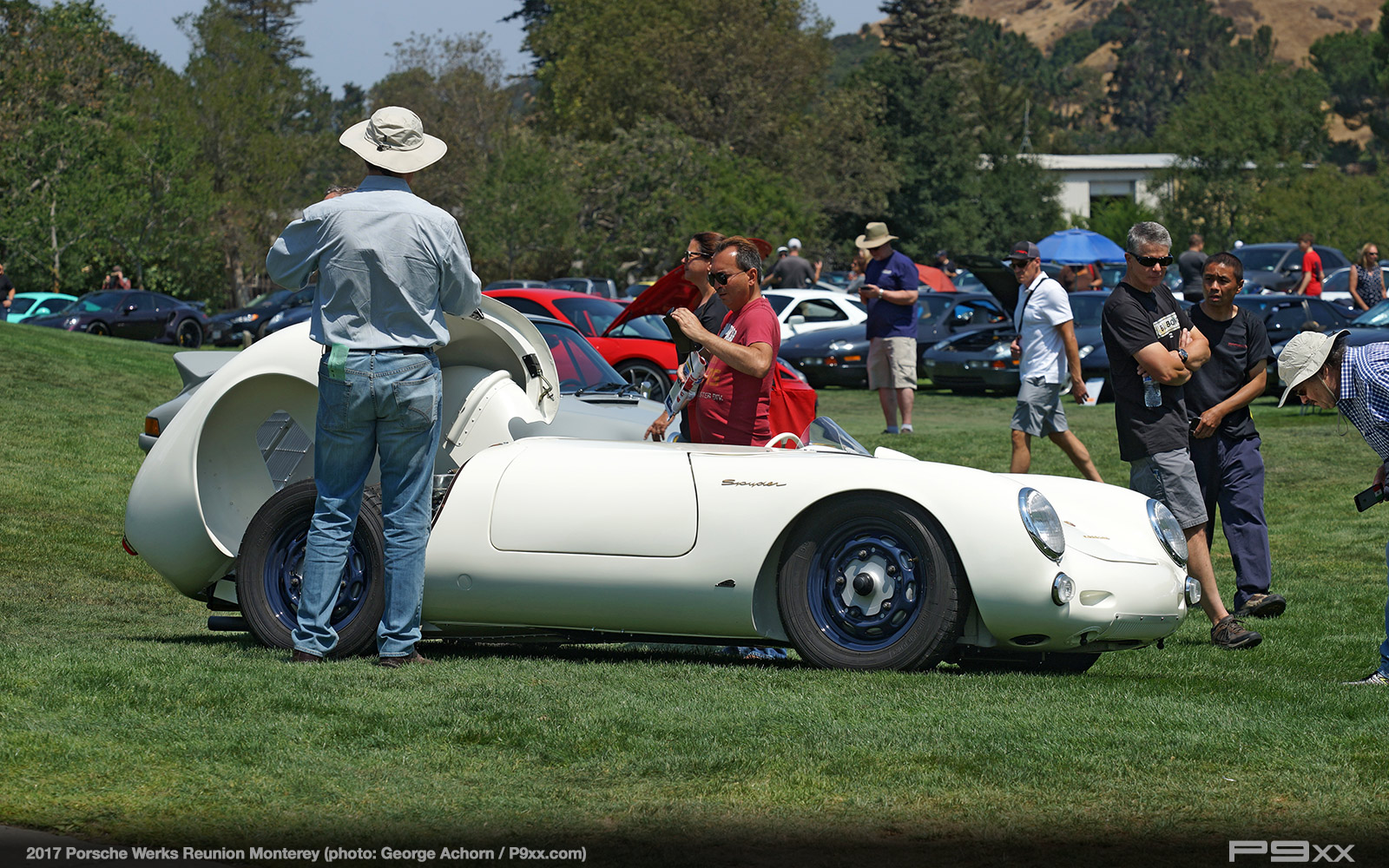 At the center of the Werks model is a judged show car field. As you might expect when calling out Porsche's most ardent and impassioned owners, you'll find an incredible mix of cars competing for concours honors on the manicured lawns of this particular golf course. More than 20 prizes are offered, which may sound like a lot until you stroll past multiple incredibly rare cars, each more draw-dropping than the next.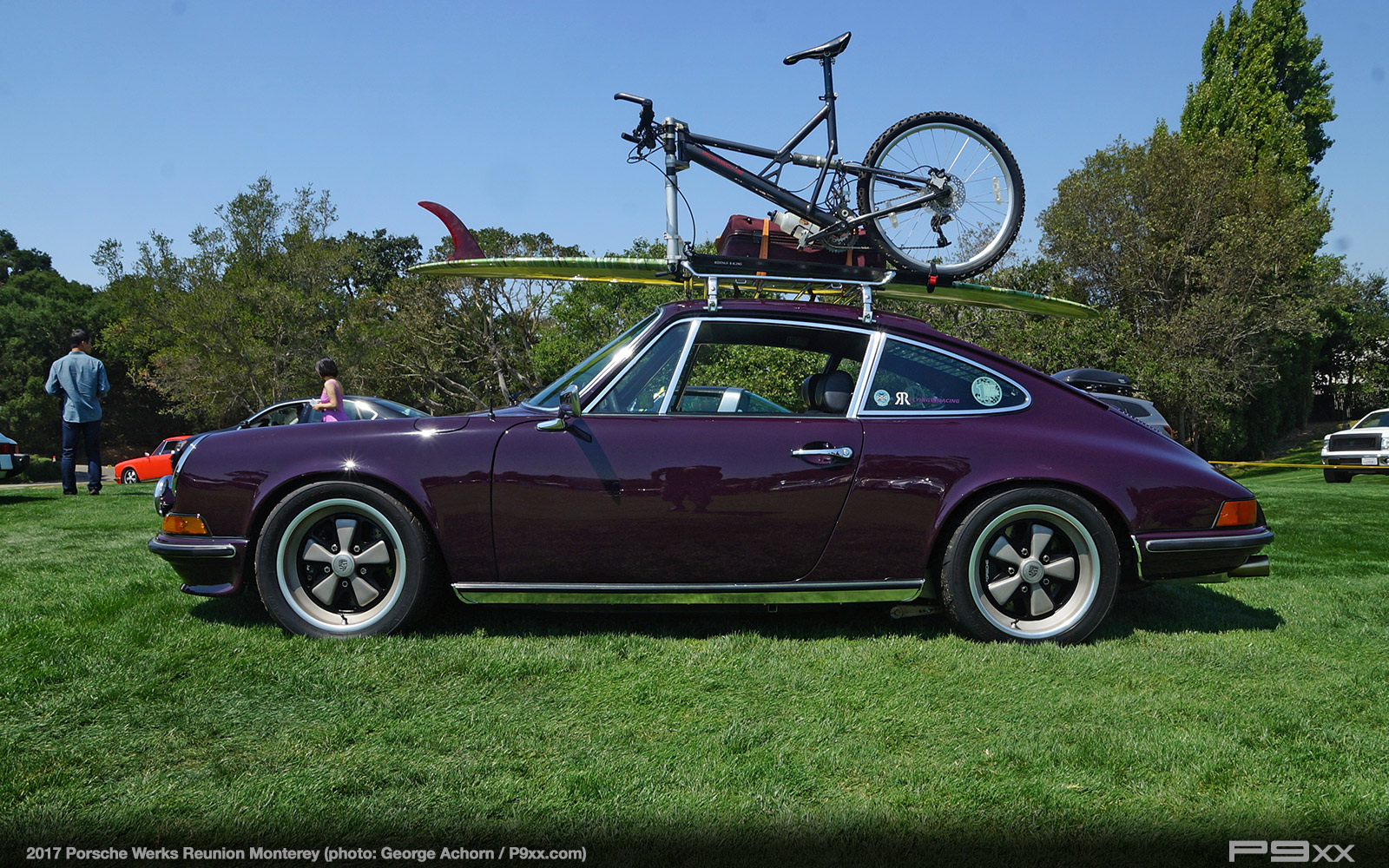 Of course, there's also the non-judged corral. As enthusiasts can tell you, sometimes it is even the well-loved daily driver that is as interesting to examine as it is a legendary racer. Whereas the likes of these cars might be relegated to the parking lot of some other concours, the Porsche parking lot at Werks Reunion becomes part of the show itself.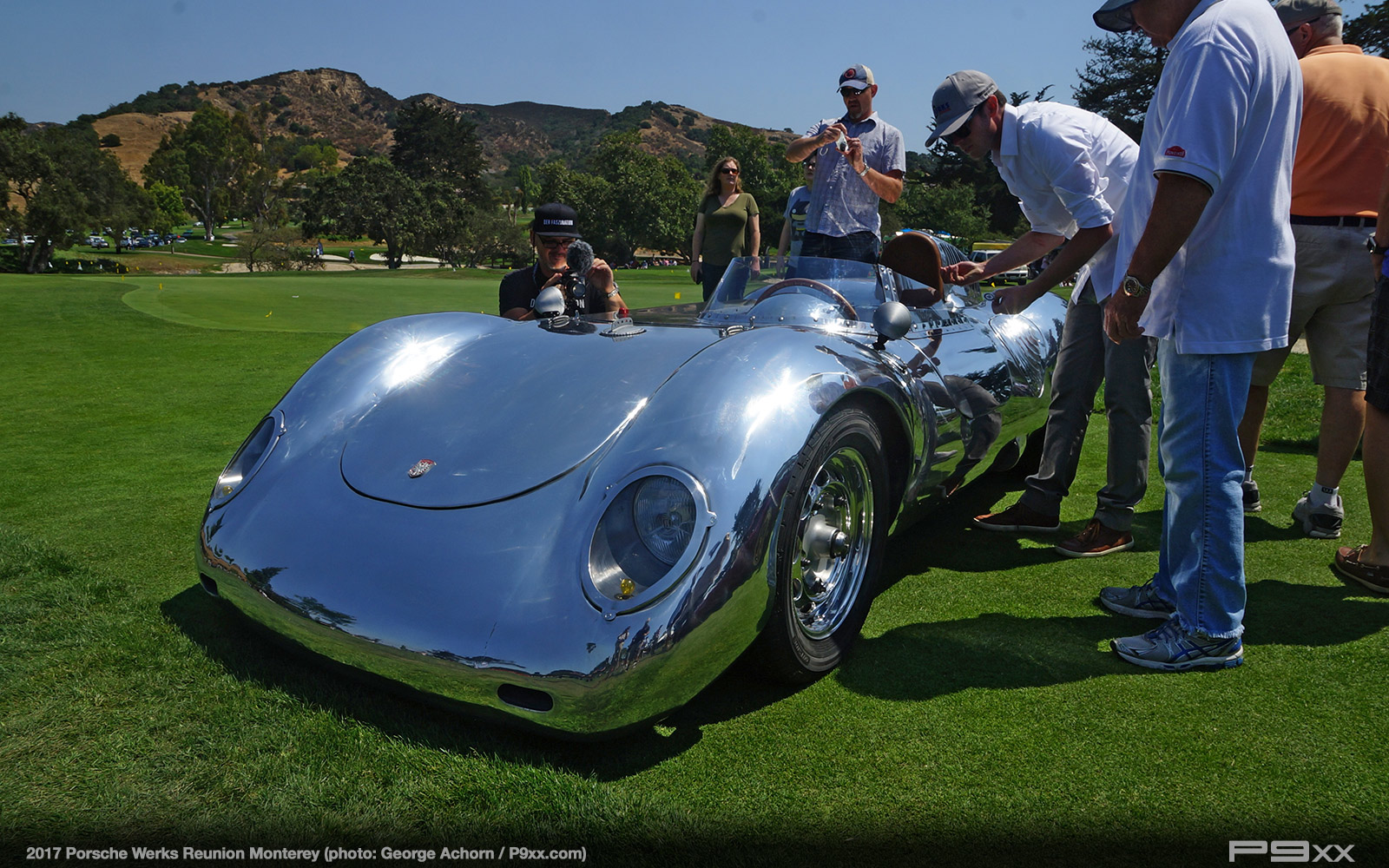 Casual enthusiasts aren't the only players here. Specialty manufacturers such as Singer, Runge and Emory Motorsports are easy to spot by the various crowds that gather round these incredible cars like moths to light.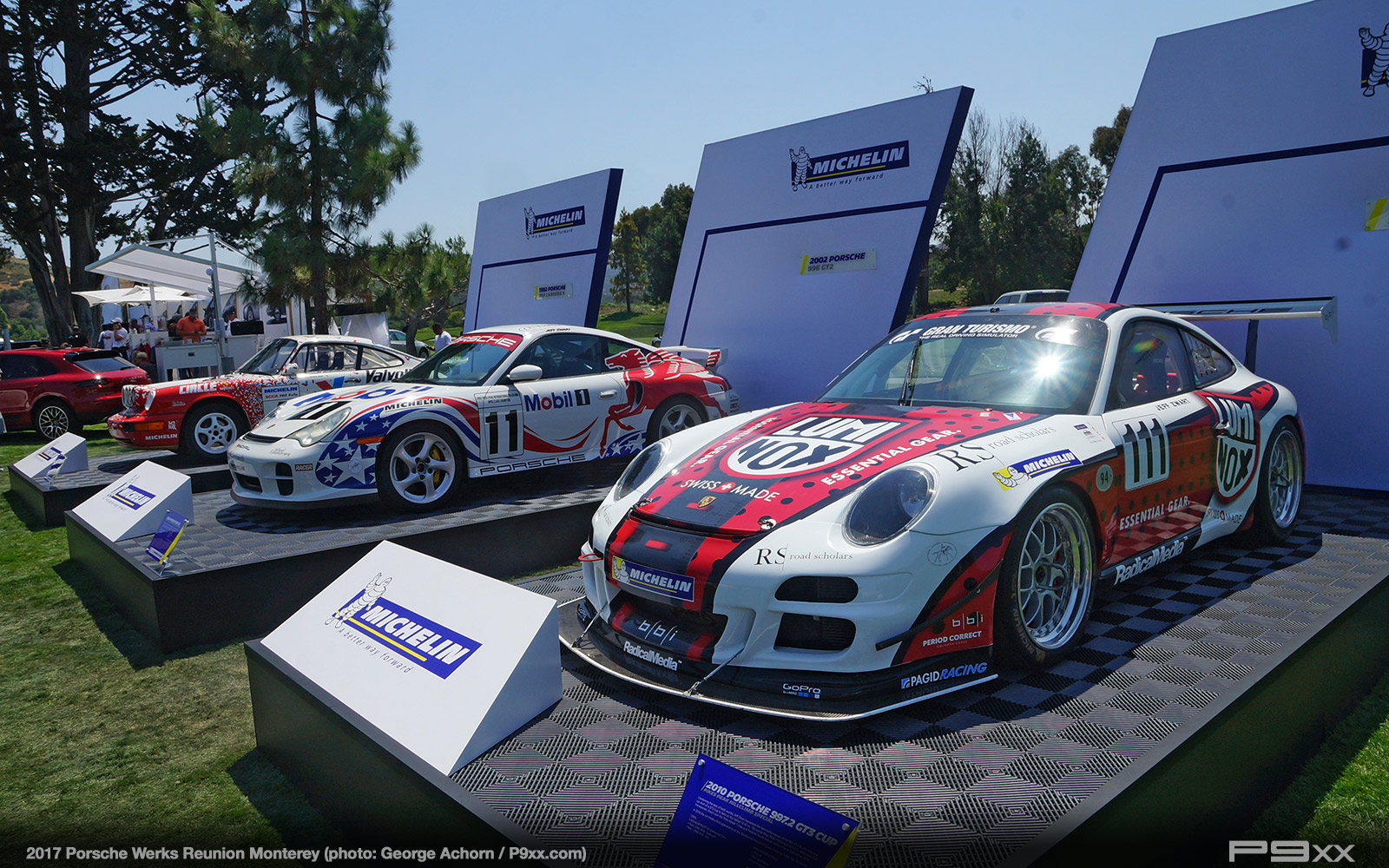 Michelin is a big sponsor of Werks Reunion. Obviously, they've got their own impressive tire range to promote, though the French tire manufacturer is also one to fit in with an incredible display that augments such a show. To that end, they didn't disappoint and an array of Jeff Zwart's Pike's Peak winning P-cars proved that point.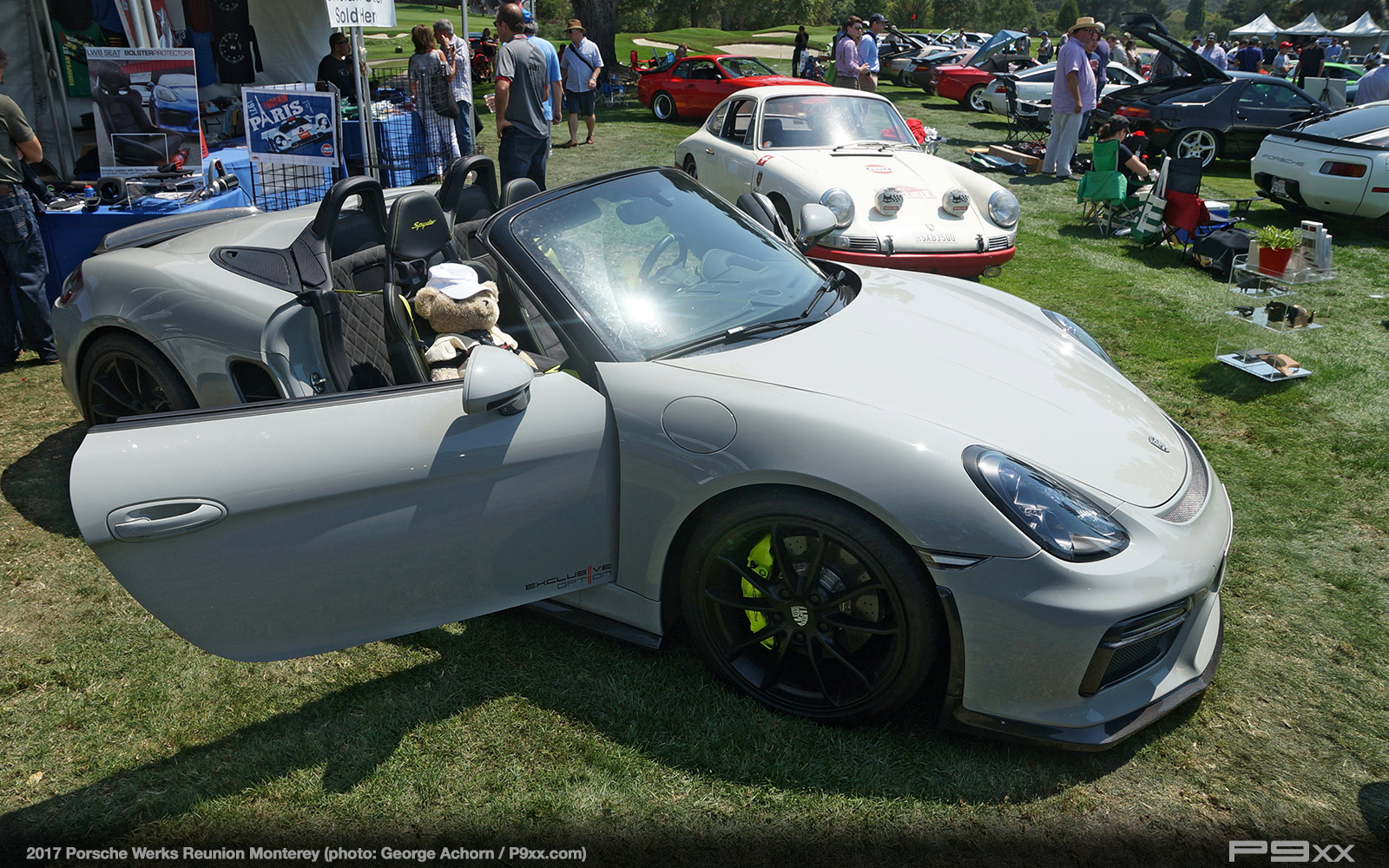 Vendors are another attraction at Werks Reunion. Be it Porsche inspired art and merchandise as one might find with Nicholas Hunziker, or purveyors of tuning and customization such as Cobb Tuning with their performance enhancements or Exclusive Option with their tailored interior components, these companies's presence means you likely won't be left going home empty handed. Even Porsche was on hand, with a well sorted offering from Porsche Driver's Selection.
Given this show is what it is, Porsche themselves are an obvious supporter. Here, Porsche Cars North America did not disappoint. Most newsworthy from the Porsche brand presence was of course the presence of a new 911 Turbo S Exclusive Series in white.
CHECK OUT MORE P9xx COVERAGE OF THE 2017 MONTEREY CAR WEEK IN OUR MONTEREY 2017 SECTION, AND MAKE SURE TO SEE OUR FULL PORSCHE WERKS REUNION MONTEREY PHOTO GALLERY HERE.
MORE INFORMATION: WERKSREUNION.COM