There's just something about the "Pink Pig" livery made famous on the Porsche 917/20. With its less than masculine color, and meat cut diagram in place of racing stripes, the look showed Porsche Motorsport had quite a sense of humor when it took the car racing. In as much, that livery has become as much an icon as significant stablemate designs such as Gulf Racing, Martini Racing or the hippie designs. Not surprisingly, it also looks great on the very modern 918 Spyder.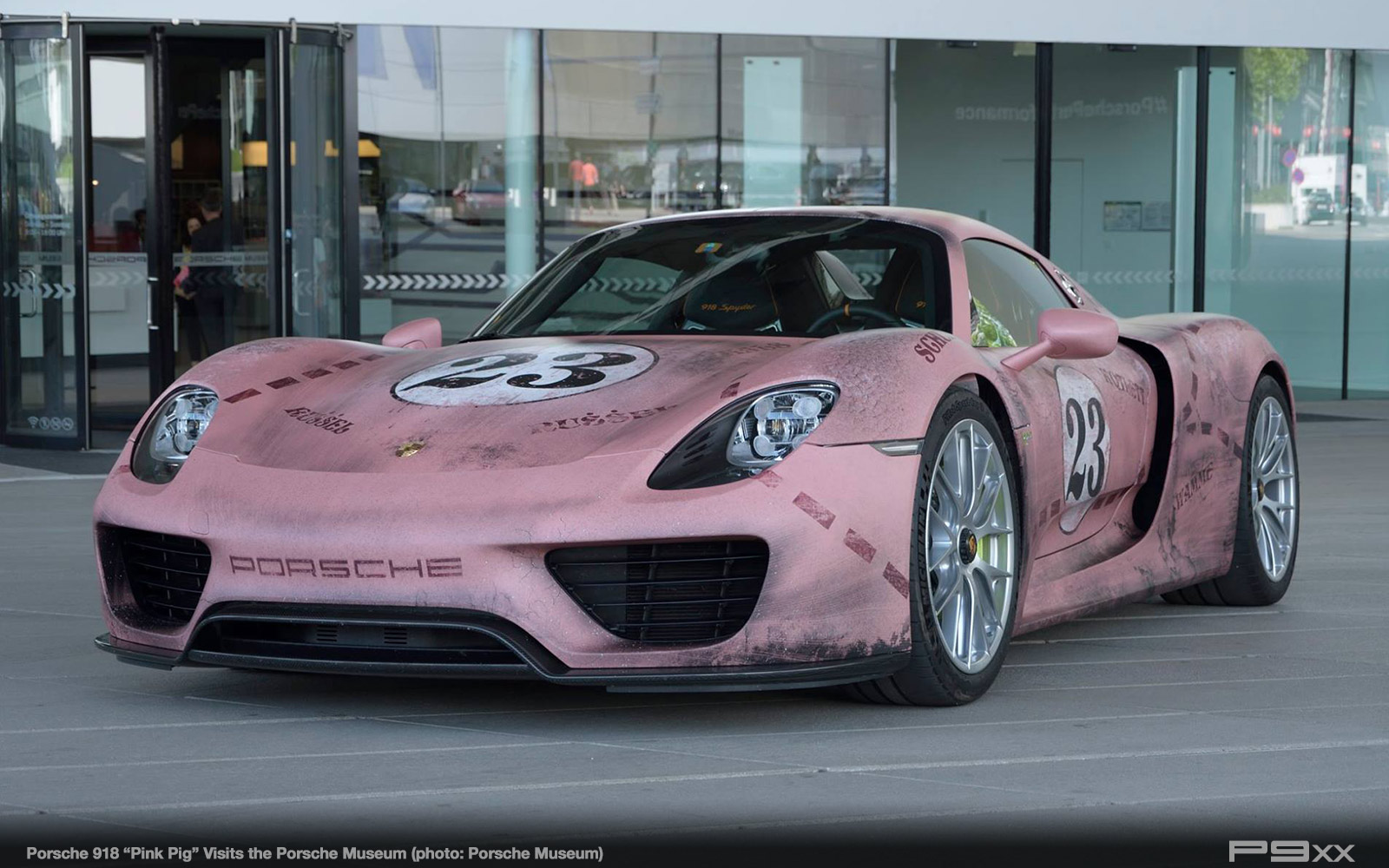 What you see here is just such a car. We know Porsche sold a few 918 Spyders wearing iconic liveries, but we don't recall ever seeing the Pink Pig amongst them. In as much, we suspect the car you see here sports a vinyl wrap with weathered look or faux patina designed onto the vinyl and much like other patina livery wraps we've seen within enthusiast circles.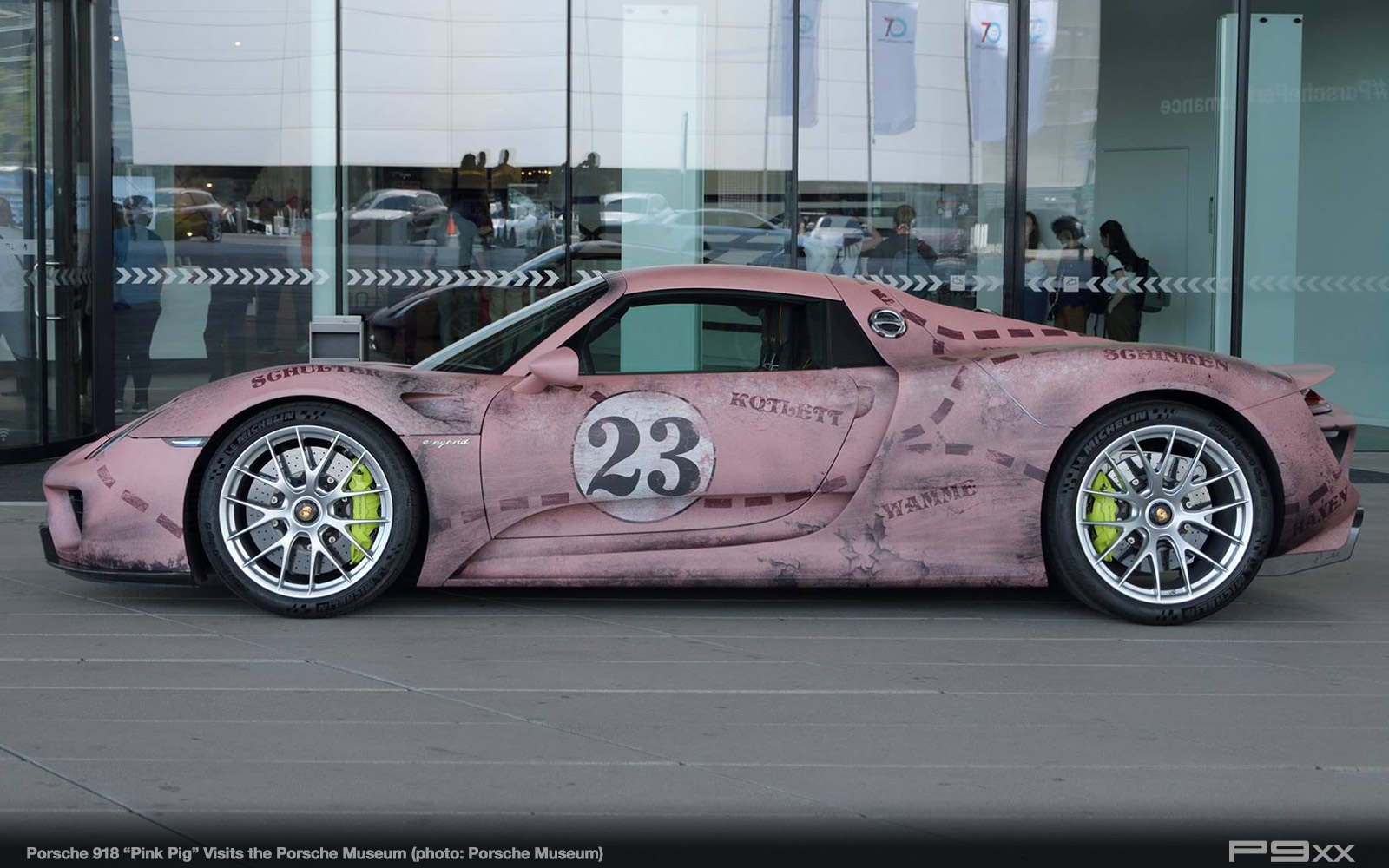 This specific car turned up at the Porsche Museum in Stuttgart. It is part of the Drive. Volkswagen Group Forum on display until May 31. Thanks to the Porsche Museum for the photos. You can follow the Porsche Museum on Facebook HERE and also learn more about the event in which this Pink Pig 918 takes part HERE.